HomeWaterWorks is an authority in reviewing the leading waterworks products in the industry. We have experts with many years of experience in everything there is to know about waterworks products. Moreover, our reviews aim at making your shopping experience worthwhile, time-saving, and more accessible as we direct you to the highest quality products that give you value for your money.
One of the things we consider when reviewing the products is how challenging and overwhelming it can be to choose among similar products in the market. On too many occasions, people spend thousands of dollars buying products per the brands' claims only to end up disappointed and frustrated.
Fortunately, for you, our team of experts is here to provide you with all the details and information you need about our lineup products to avoid any future frustrations. We will help you choose the best product by comparing it with other similar products to note the differences and take you through the pros and cons on our top of the picks list.
We will also tell you about the things to consider before opting for any of the products and provide our honest verdicts about the products we review. HomeWaterWorks offers the best shopping opportunities for everyone that wants to use their money sensibly. We make it our goal to check all the products on our list by ourselves and go further by talking to users to find out their experiences with the product/s.
How It Works
As said above, our primary aim is to create honest and fair reviews of all the products. We take time to learn and test the products to achieve candid and accurate appraisals. When we finally decide to write everything, you need to know about a specific product, such as the Kohler Brand Toilet Line of products, we do not base the reviews on something we read from the internet or hearsay. 
What we write is from our own experiences after testing the product and those of others that know about it either from its usage or from installation. In some cases, we do not just review one product. Instead, we go a step further to choose two products from the same line and compare them against each other. 
If, for example, we decide to review the Highline Toilet, we put it through intense testing by our expert team to check if it lives up to its claims of being one of the best in the Kohler Line.
We then compare the toilet with another high-ranking one, such as the Cimarron, to provide our readers with the option to choose the one with the qualities they like more. Remember, we test it, review it, and write about it, which is why what you get is nothing but the truth about each product review.
Our Review Process
We have a set guideline that we follow for every review and comparison of the products and always ensure that all the information we provide is accurate. We do this by garnering reviews from our own team of experts, product manufacturers, past and present users, and researchers. 
Furthermore, we also provide you with the most unbiased buying guides to understand why some of the products are a better purchase than others are. Our review process, depending on the product in question, follows the steps below.
If someone recommends a particular product that sparks our interest, we purchase it to start the review process. One of the most important things to note is that we do not accept any freebies or discounts from the product manufacturers for the sole purpose of keeping our review free from bias.

We always ensure that we choose the best home environment to test the product, and we do not rush the time it takes to test.

Besides our expert team, we call on other experts in the plumbing and waterworks industry to give their views about the product. We also get other people to test the product and weigh their displeasures or satisfactions.

Before writing the reviews, we also seek out information from past and present users of the product.

We scrutinize and investigate the number of buyers the product attracts

We maintain a daily log entailing the personal experiences of the user during the product-testing period

We consider ease of installation, cost, cleaning and maintenance, durability, longevity, etc.

Before writing the review, we gather information from everyone involved in the testing process, create an editorial team, and ensure that what you read is accurate and up to date.

We strive to answer any question related to the product as best as possible and provide updates from the manufacturer as they happen.

We give our honest final verdicts on the products and give you reasons on why you should or should not buy them. 
Our Mission and Commitment
Our mission at HomeWaterWorks is to provide our readers and users with innovative and high-quality product reviews that will save them money, time and offer better leisurely shopping moments. Our responsibilities to the readers include and are not limited to toilets, plumbing tools, sinks, bathtubs, pumps, water heaters, washing machines, dishwashers, and water purification devices.

We commit to use our integrity and experience to build stronger relations with our readers by providing accurate and up-to-date information without any bias.

We commit not ever to lose focus on the respect and high-quality services that all our readers deserve.

We commit to answering all your queries about any of the products we review and take upon any new ones you wish us to review.

We commit to give you reviews of quality products that are readily available with their latest prices and where to find them.
Our Home WaterWorks Team
Jason Mclay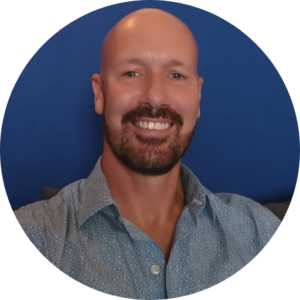 Why am I giving advice on Home Water Works?
Having lived in Arizona, New Mexico, and California, I recognize the need for conserving water and keeping the water we do have clean. There are many ways to save water, and most of them are simple enough to do on your own.
What's one piece of advice you'd give to a homeowner shopping for their first water appliance?
Well, the top three water consumers in most homes are the shower, the toilet, and the washing machine. The easiest start and least expensive is the shower. Look for the "Water Sense" label for the most efficient showerheads. Low flow showerheads have come a long way, and less water does not necessarily equal low pressure. If you really want to make an impact look for a shower head that can intermittently stop the water flow from the showerhead. Rinse, then stop the water, soap up, and then start again to rinse off the soap. Some call this the military shower. The benefit of controlling the flow at the showerhead is that when you start the water flow again, it should still be at the right temperature. This feature saves a significant amount of water. It will also save on your hot water expenses too.
What's one appliance that forever changed your perspective on appliances?
Hmmm, probably my washing machine. I have a front-load LG washer-dryer combo. I simply turn it on, and it washes, then dries my clothes without the need for a separate dryer. It's pretty ideal, but not without some issues. The dryer is a condenser dryer, so it does not use circulating hot air, which saves a lot of electricity, but it also leaves a fair amount of lint, and if you have too many clothes in there, they are badly wrinkled in the end. The spin cycle is so strong that the clothes are virtually dry anyway at the end of the wash cycle, so I have returned to hanging my clothes. Towels, however, are stiff when line dried, so I use the dryer for towels and sheets but hang everything else. I saved on space, water, and electricity with this appliance; it just took a little time to adjust to its pros and cons.
What are my social media links?
I am social, but not social media. You can explore who I am and see some samples of my writing at www.writermclay.com  I appreciate the global connection of social media but still choose to spend my time in a book or writing about something interesting.
Alexandra Gavrilescu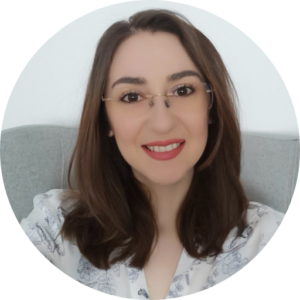 Why am I giving advice on Home Water Works?
I am not a professional in-home water appliance but when my husband and I moved to our new apartment after our wedding, we had to renovate, refurbish, decorate, and equip all the rooms, and we wanted to save money as well as be totally involved in everything that our new home would be made of. So, we did our research, went to numerous stores and deposits to see all their products and offers, asked the experts there to guide us, asked our relatives, family, and acquaintances who we knew are good at these types of things and asked them for advice and guidance.
So, the two of us were the ones who selected the appliances that went in both our kitchen and bathroom, including the toilet, the bathtub, both kitchen and bathroom sinks, accessories, shower head, water purifiers, and more.
So, I'm now a connoisseur of home water appliances, from size, shape, and colors to technical features, and other characteristics. Therefore, I want to help others pick the right items for their home, to make it a better, upgraded, and smart place to live in.
What's one piece of advice you'd give to a homeowner shopping for their first water appliance? 
That's a tricky one since the advice I would give depends a lot on the person's budget, needs, home characteristics, and the type of appliance one needs to purchase. Consider a wider range of options, do your online research on the matter, measure the space where you want to install the appliance, then measure it again just to be sure. Don't be shy to ask for guidance from the store representatives, and try to find the best and most effective water appliance that falls into your established budget.
What's one appliance that forever changed your perspective on appliances? 
Top of mind, there are two appliances that really changed my life for the better and that I appreciate a lot:
Water filters and purifiers – I am an anxious person by definition so I'm very careful (to the extreme) what water I use when I cook or make tea. Until I bought a water filter, I used to consume a lot of bottled water to prepare my food, coffee, and tea. Now, I don't have to and that shows in both my wallet and my peace of mind.
I've always dreamed of having a dishwasher but I didn't buy one till recently – a couple of years ago. There was always something that stood between me and my dream appliance – in some cases, we weren't satisfied with the offers we could find considering we had a tight budget. Other times, the places where we lived didn't have enough space for a dishwasher. Now, we have one it's simply wonderful since I really don't like washing dishes.
What are my social media links?
Alexandra Raileanu on Facebook
@alexa_raileanu on Instagram
Haron Omita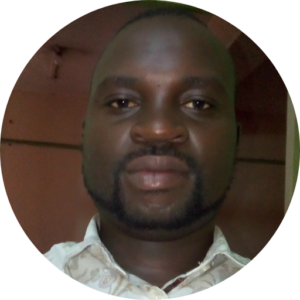 Why am I giving advice on Home Water Works?
I'm giving advice on Home Water Works because I believe water is a precious natural resource that we should use wisely at home for many reasons. By buying and installing the right kitchen and bathroom appliances, we should be able to use our water more efficiently.  
What's one piece of advice you'd give to a homeowner shopping for their first water appliance? 
When buying your first water appliance, I'd advise that you shop around a little bit to find the best deal for your money.
What's one appliance that forever changed your perspective on appliances? 
The one appliance that changed my view on appliances forever was a dishwasher. It showed me how useful it is for many of us who don't look forward to doing piles upon piles of dirty dinner dishes. 
Contact Us
We strive to offer you up-to-date reviews on the highest-quality products that are always in stock without any bias. Contact us today, and we will gladly reach out to you.