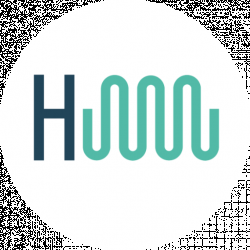 Latest posts by HomeWater Works Team
(see all)
Toto is a world leader in toilet manufacture. Among its most incredible success stories is the Toto Drake range of toilets.  The toilet's popularity reveals that there is something that consumers have grown to love and trust in each unit they have installed in their quarters hence buying more units of the toilet.
Toto Drake Review is here to highlight the apparent strengths of the toilet model and examine some of its deficiencies; we aim to help you make an informed choice if you indeed choose to purchase a Toto Drake model.
If you are reading this Toto Drake Review, it is because you are convinced of the Toto Drake toilet's good quality and need a second opinion before you can make a new toilet. To begin with, Toto Drake is a series of 27 models of identical two-piece toilets.
The toilets have exceptional features that make them a favorite in homes, offices, and restrooms. Toto designs are robust, sleek, comfortable, powerful, and efficient mid-range toilets. But what makes the Toto drake toilets attractive and exceptional in the marketplace?
Let's dive deep where we shall get a buying guide; look at its pros and cons in this review so you can objectively decide on the toilet you are going to buy.
How to Choose a Toilet – Some Decision-Making Tips
Before I bombard you with the Toto Drake toilet's essential features, we shall examine all the toilet aspects to look out for before splashing your cash on a new toilet. Whichever Toilet brand or model you buy, you will use this guide to make sure you get value for money and avoid getting ripped off.
But how do you ensure you get the best value for money in terms of quality, needs, and preferences? You can look at the following points to determine the toilet  you will buy:
Stay Within Your Budget
At every point, money has a way of limiting our options; it gives us the freedom to get high-quality products but limits us from getting expensive worthless products. Price does not always equal value so stay within the medium price whenever possible.
It is wise to scouts for quality toilets that fall within your budget. For the right price, you can get a lot of toilets that meet most of your needs. Ensure that you choose a toilet that will not strain your budget in the acquisition and installation costs.
Stay with Conventional colors
A bathroom holds an integral part of a house. It is wise to give the bathroom neutral colors that can easily blend with the rest of the house or bathroom. The most favorite and practical color for a toilet is white.
An appropriately themed toilet will not only increase your property's value but also have a significant impact on your interior design. Neutral colors are right when you need to remodel the house and have no time to replace the toilet each time.
The Toilet Bowl Height
The toilet bowl height is the vertical length from the floor of the toilet to the bowl. The choice of the toilet height is entirely up to you, but it is worth mentioning that the American Disability Act (ADA) and physicians recommend the comfort height size. The standard toilets do measure 12 to 15 inches.
These standard toilets are not ergonomic and give a strain on the back and are harder to get on and off, especially for the disabled. An ADA-compliant bowl height is usually 16 to 19 inches high, which is more comfortable to get on and off the throne. 
These comfortable toilets are right on the knees and back and are very suitable for tall people, the elderly, and those with mobility issues. However, those with children have to make arrangements to help children get on the comfortable toilet.
Water-Saving Features
Water is one of the most critical resources in any civilization. The goal is to make sure that we use water sparingly at every turn, so it is effective and saves us money.
The Department of Energy grades the amount of water used per flush; the set's limit is 1.6 Gallons Per Flush (GPF). More water-efficient toilets have the WaterSense label and use less than 20% of the water in modern toilets that's 1.28 GPF or less.
Bowl Shape
The toilet bowl's shape can influence how comfortable you feel while pooping. There are two types of toilet bowls: the round and the elongated bowls. The round bowl is less comfortable but takes less flow space, while the long bowl is cozy but gobbles up a considerable chunk of the floor space.
You need more flow space for your toilet if you buy an elongated toilet as it can block the door entrances and or reduce floor space.
Flushing Technology
Flushing helps us eliminate both solid and liquid waste from our toilets. We are always keen to ensure that we have the most effective technology that flushes the toilet clean and conveniently.  Some toilets use touchless technology to flush the toilet with a wave of the hand.
You can also use the lever or button to flush the toilet. Dual-flush toilets have two buttons on the tank for partial flushing for liquid waste and full-flush for solid waste. Some WaterSense models combine high efficiency with dual flush.
If the toilet is located next to the kitchen or a living room, it is good to choose a gravity-feed model, which is more silent than pressure-assisted models.
Do you want a 1-piece or 2-piece toilet?
Toilets can be 1-piece or 2-piece designs, each with its multiple pros and cons. One-piece toilets are quite a challenge to fit as the tank and the toilet seat are inseparable, but the two-piece designs are much more flexible. It is easy to carry the design as each part is carried and fitted separately.
1-piece toilets have a sleek look but present a challenge at installation and carrying on stairs. It is also harder to clean 2-piece toilets.
What are the Key Features of the Toto Drake?
You are now an expert at toilet selection and can judge between any toilets that are set before you objectively. Of the Myriad of feature in the Toto Drake toilet, the following feature stands out:
The Powerful G-Max Flush
The G-max is an industry benchmark in flushing pioneered by the Toto industries. The system is used in all Toto models to ensure that you do not experience clogs.
The G-Max flush uses a wide 3-inch flush valve and a tramway to rapidly draw water into the toilet bowl and push the water away rapidly through powerful siphoning. This flushing technology ensures that whatever you flush goes down the drain.
Comfort Height and Standard Height Options
Toto manufacturers do not want to decide what you need and shove it down to you. They give you a wide range of choices to choose the type of toilet one needs in their home. Toto Drake models come in both universal height (comfortable height) height and standard height, so you choose what truly meets your needs.
Easy installation
All the Toto Drake toilet models are two-piece models that are easy to carry and mount even upstairs. The toilet is divided into sections that are easy to install and reduce the chances of breaking since lighter. You do not need much skill to install the toilet, follow the instructions, and you will be using the toilet in no time.
Concealed Design
Most people would advise you to get a one-piece toilet design so that it is easy to clean. Although the Toto Drake is a two-piece design, it is easy to clean due to the concealed design that is they hide fewer surfaces that need cleaning.
Water-Saving technology
All the Toto Drake Toilet models are designed to be water efficient while delivering a powerful G-max flush. The 1.6 GPF models of the Drake model are the least water-saving models, yet they meet the EPA regulations on water saving. Some more efficient Drake models that use 1.28 GPF that has been awarded the WaterSense mark.
Ultra-Smooth CeFIONtect Bowl Finish option
The Drake toilet model has an option to use a CeFIONtect smooth coating to help you deal with tough waste smears that can survive the powerful G-Max flush.
The CeFIONtect is a smooth surface that prevents the waste from sticking on the bowl's sides after a flash. The material has few microscopic gaps that hide, making the toilet harder to clean and causing discoloration of the toilet.
It may take a long time to enumerate all the features of 27 models of a toilet, let's summarize them in some pros and cons. The pros and cons are meant to make it easier for you to sift through large information and decide whether Toto Drake toilets are for you.
Pros
Tot Drake is not just a popular brand but features some rich designs and technologies that make it one of the best in the market. Here is an overview of its pros:
Easy Installation

–

You do not have to buy a toilet then require a NASA engineer to help you install it. The fact that Drake is a two-piece makes it easier to carry and fix it in any room. 

Water-saving –The Drake toilets have been engineered to help you save water by meeting the regulatory amount of 1.6 GPF in some models and even the 1.28 GPF that meets the WaterSense threshold. The rating means that the toilet is 20% more efficient than most toilets; hence it uses only 1.28 GPF. 

Powerful and quiet G-Max flushing system

A choice between elongated and round bowls for comfort and space all

Ultra-Smooth CeFIONtect Bowl surface finish

Comfortable height seating for less strain and support for the elderly and disabled, and children.

Easy flushing and maintenance due to the vitreous china

Some models feature a dual flushing mode that gives you options on the flushing technology.
Cons
As much as Toto drake is feature-packed, it lacks in a few areas:
Some users find it stressful that it does not come with a seat.

Its ridge can look like staining. 

The CeFIONtect glaze is not available to all models.
Alternatives to Toto Drake
Toto MS604114CEFG#01 UltraMax II
That is a toilet that is designed for comfort above all other features. It has a SoftClose hinge system that prevents the lead from slamming on the toilet bowl. It is a comfortable toilet seat design of universal height suitable for the elderly, disabled, and those with knee problems; however, a toddler may need help climbing the toilet.
The toilet features a one-piece design and an elongated bowl that is suitable for larger bathrooms. It has a fantastic CeFIONtect toilet bowl gaze to prevent waste from clinging to the toilet sides.
Pros
 It has a CeFIONtect glaze to keep the toilet clean.

It saves water using 1.28 GPF.

It has powerful tornado flushing to clean the waste in a single flush.

Universal height toilet
Cons
It is slanted back to the toilet.

An awkward handle
Toto MS992CUMFG#01 Neorest
Toto Neorest is designed to bring luxury to your toileting experience. It starts by integrating self-flushing technology to ensure that your toilet is always flushed, whether solid or liquid waste, irrespective of the user. It is one of the most efficient water-saving models using 1.0 GPF for solid waste and 0.8 GPF for liquids. 
There is an integrated seat with high-temperature control and bidet aerated water supply. This automatic lid opens or closes when you approach an air dryer to keep you warm. Take advantage of the built-in night light and deodorizer with the touch of a button.
Pros
Luxurious design

Double cyclone flush

Hygienic automatic flush
Cons
TOTO CST244EF#01 Entrada
Toto Entrada is designed for enforcing comfort for tall individuals as they sit at a comfortable angle hence able to sit straight. A good sitting posture is good for health. It uses an E-Max flush at 1.28GPF without compromising flush power. Check here our Toto Entrada Review here!
Pros
Saves water

Easy to install

Universal height to accommodate all
Cons
TOTO MS604114CEF#51 UltraMax II
Do you wish to experiment with an unconventional colored toilet? Here is a real solution, Toto UltraMax II is a designer solution to having a unique ebony-colored toilet. It has a SoftClose hinge, and its bowl is lined with CeFIONtect bowl gaze. It flashes at 1.28 GPF, making it water efficient.
Pros
Easy to install.

Tornado flush

ADA, WaterSense®, CALGreen, and CEC compliant
Cons
FAQs
Question: Is the Toto Drake ADA certified?
Answer: The Toto drake models come in two heights: the standard height toilet and the comfort height toilet. A standard height toilet means the top seat or bowel is 14.5 inches from the ground; standard height models are too short and not ADA compliant. Comfortable height models are 16.5 inches in height from the floor and are ADA compliant.
Question: Is Toto Drake WaterSense rated?
Answer: The WaterSense label marks toilets that use at least 20% less water to perform and regular products. Toilets get the EPA's WaterSense label when they use 1.28 Gallon per flush (GPF) or less.
Most Toto drake models use 1.6 GPF, and hence they do not bear the WaterSense label; however, some Toto Drake models have 1.28 GPF, so you have to be careful when picking the toilet.
Question: Does Toto Drake come with a toilet seat?
Answer: Toto drake is in the group of toilets that do not ship with a toilet seat. The lack of a toilet seat gives the consumer many choices regarding the toilet seat material, such as wooden seats, heated and bidet style. While the choice of quality and style is in the user's hands, it is good to make sure that the seat fits properly on the top of the bowl.
Question: Where are Toto Drake Toilets made?
Answer: Toto is a global leader in toilet design and manufacturing with its headquarters in Japan. It has various manufacturing facilities.
Some facilities are in China, Mexico, and the US. You are likely to get a toilet from the region or country closest to you.
Question: Why are Toto Drake's two-piece toilets preferred over one-piece toilets?
Answer: The one-piece toilet models are the new craze in the toilet market. It has failed to connect with most people despite its sleek design due to some advantages of the two-piece Toto Drake toilet. First, the two-piece design is cheaper than the one-piece design, easier to carry and install.
It is often easier to repair as you can replace the bowl or the tank in cracks and breakage rather than buy an entire toilet unit.
Conclusion
From the Toto Drake Review, the Toto Drake range of toilet models is a set that is designed to meet everyone's needs with as many variations as possible to cater to all individuals' tastes and preferences. The toilets offer a high-quality mix of traditional and modern design to sort out all your toileting needs.
You can expect good flushing power that is quiet and giving you a large range of customization options. The Toto Drake models' Flushing efficiency provides a good run for money to high-end models to ensure that your toilet is clean and maintains a good odor.
Its cleanliness is further enhanced by the durable and easy-to-clean vitreous china used to make the toilet. The only setback that Toto drake models can have is developing one-piece models that cater to one-piece toilet enthusiasts.
Whatever Toto drake model you choose to have in your home, you will be sure you made the right choice.