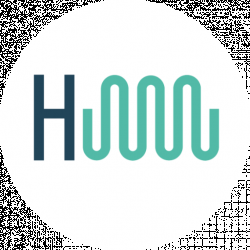 Latest posts by HomeWater Works Team
(see all)
Nothing is more relaxing than a cozy, comfortable, and warm shower in a bathtub after a long day. For some people, the idea of having a tub remains just that, an idea! Some people think that getting a bathtub is super expensive. Well, we have good news for you. The Kohler Archer Tub provides high-end features at a reasonable price. There is nothing not to love about the Kohler Archer Tub, from the sturdy construction and beautiful design to the amazing texture and comfort, so check out everything about it in this Kohler Archer Tub Review.
Whether you are tired of traditional bath time while standing or wants to upgrade from your previous model, this one is worth every coin. In this article, we look at every aspect of this great product. 
Kohler Archer Tub Buying Guide
Buying a bathtub is a huge investment that should be taken seriously. Bathtubs come in a wide range of sizes, materials, and designs. As such, it is important to know what to look out for to ensure you find something that will meet your needs. So, what are the things you need to consider before buying a bathtub? Let's find out. 
Comfort
Getting something that is comfortable is one of the things you need to keep in mind. A high-quality tub should be easy to climb into and provide a convenient place for placing your soap.
Some models come with a peculiar design and can be uncomfortable to use, so be careful before purchasing. Still, be sure to check if the edges are smooth and curvy. 
The last thing you want is a bathtub with rough and uncomfortable edges. Fortunately, you do not need to worry about that with the Kohler archer tub. The arched and ergonomic design ensures you remain as comfortable as possible. 
Moreover, it features an armrest that provides both convenience and comfort. So, you can relax and enjoy listening to your favorite songs or reading your book in the shower.
Also, this feature will come in handy for those with back issues. Unlike bathtubs which do not support your back, this one is designed to keep away any back pain. 
Construction Quality
A high-quality construction might not guarantee a tub's comfort, but it will definitely determine its durability. Bathtubs come with multiple builds, but the most common materials but the most common are Acrylic, fiberglass, clawfoot, and cast iron.
While all these materials are considered to be the best, they all have their pros and cons. A few things like your budget and preference will determine the type of material to select. 
Acrylic is one of the most commonly used materials. One of the best things about it is that it provides better warmth than other materials. And let's be honest, that's the whole point of setting up a tub in your home. Just enjoying a refreshing warm bath as the sweat and soreness drain away.
Acrylic is not the most long-lasting material, but it can still offer up to 10 years of excellent performance. 
When it comes to this product, Kohler Archer Tub is built from Acrylic and features a premium coating to ensure it looks as good as new even after using it for a long time. Apart from that, the tub can handle regular clean-up and maintenance. To enhance its longevity, ensure it stays dry after use.
Size
Tubs come in a wide range of sizes to meet different needs. Of course, the size of your bathroom will determine the size of the bathtub. Generally, tubs have a width range of 60 to over 90 cm and a length range of 150 to 180 cm. Kohler Archer Tub comes in just the right size to accommodate teenagers and adults.
It is spacious enough to allow you to sit comfortably while you enjoy your warm shower.  
So, whether you are a huge family or a single one, this unit is designed to offer plenty of room for deep soaking for your whole family. 
Aesthetic Design
No matter how sturdy or comfortable or comfortable a bathtub is, if it has a dull and boring color, you will probably not be as excited to get in. What we are saying is a great product not only comes with high-end features but is also beautiful
Well, the manufacturer put this into consideration when making the Kohler Archer Tub. It comes with multiple classy shades and colors, so you will easily find one that matches your bathroom décor. 
Installation
It would help if you kept in mind before buying a bathtub is easy or difficult to install. Drop-in tubs are most difficult to install, while corner and Acrylic are the easiest to install.  As mentioned earlier, the Kohler archer tub features acrylic construction, so installation should not be a problem. 
Floor Type
One thing that will greatly determine the type of floor you decide to get is people who will use the bathtub. If you want a place where you can experience peaceful, quiet, and relaxing deep shower sessions, then you can go for a bathtub with a smooth floor.
On the other hand, you might want to go for a model like the Kohler Archer Tub with a textured surface to avoid accidents for those with active kids or elders. A textured surface provides amazing grip making it a safer option. 
Review of Kohler Archer Tub
Kohler Archer Tub is arguably one of the best bathtubs available in the market today. It has a 5-foot length and 19-inch height while are great dimensions for both kids, adults, and teenagers to get used to. Also, these dimensions make this bathtub for people with different heights. 
Kohler is known for producing high-quality and durable products, and the Kohler Archer Tub is no different. It is made from a sturdy and stable material which ensures it lasts. Your little ones can play as much as they want without this model cracking or scratching. However, it is worth noting that it only comes with a one-year warranty. 
It is equipped with an integral flange that makes the installation process a bit easier and prevents water from getting behind the walls. Meaning, water will remain in the bathtub instead of leaking and destroying your walls. Your new product will remain intact, and you will not need to spend extra cost on a plumber. 
Specifications of Kohler Archer Tub
Brand Name: Kohler

Size: One-size

Shape: Rectangular  

Color Option: Nine

Method: Acrylic

Capacity: 60 gallons

Bottom: Textured surface

Design: Slotted overflow

Drain: Right-Handed 

Weight: 82 pounds 

Dimensions: 19 inches height x 60 inches height x 32 inches Wide 
Pros
Features a slotted overflow for a deep soaking

It has an armrest that provides maximum comfort and support for a better shower experience

Kohler Archer Tub has a user-friendly and a comfortable design

Large enough to hold up to 60 gallons of water

Provides plenty of room to accommodate kids, adults, and couples

and comes at a reasonable price

It comes in a total of nine different colors to ensure you find the right shade for your bathroom

Smooth and curved edges for comfort 
Cons
Only ideal for small and medium-sized bathrooms

Short people might find it a bit challenging to get in and out of the tub
Best Alternatives for Kohler Archer Tub
American Standard Cambridge Bathtub
If you have kids, the American standard 2461002.020 Cambridge Soaking Bathtub will be an excellent option. One of the best things about this model is that it is ideal for the entire family.
Also, it is equipped with a slip-proof material to prevent accidents. The porcelain material is smooth and glossy, making the tab easy to clean and maintain. 
Available in a beautiful white color, this unit is sturdy but remains lightweight enough for easy installation. Another feature that further ensures an easy installation process is the tile flange.
The tile flange also ensures water remains inside the tub and prevents it from leaking to your floor and walls. 
This material is prone to scratches, but with proper maintenance, the tub can retain its original look for a long time. Unlike most Alcove bathtubs, this model has a luxurious and ergonomic design.
The beveled shape ensures users experience optimum support and comfort at the neck, head, and back. Overall, this is a lightweight, attractive and durable bathtub that ensures you have an amazing time. 
Specification
Color: White

Size: 50-60 gallons of water

Weight: 160 pounds

Material: Porcelain 

14 inches depth

Brand: American Standard

Style: Right Drain

Finish: Painted 
Pros
Made from high-quality material for sturdiness and durability

It comes with a wide range of colors to choose from

It has an easy installation process

Durable yet lightweight for easy handling

Keeps water for longer

Comes with a lifetime limited warranty 
Cons
A bit pricey

Prone to scratches 
Kingston Brass 60-Inch Contemporary VTDE603122L Bathtub
The Kingston VTDE603122l Bathtub comes in both right-hand and left-hand drain options to meet different needs. With a capacity of 60 gallons of water, this unit is large enough to hold teens, adults, or couples that want to have a nice shower session. 
When it comes to the material, this model is made from premium acrylic material, ensuring you have up to 15 years of amazing experience. It is further strengthened with a solid resin material and fiberglass, so you are assured of a long-lasting product.
More so, this bathtub has an elegant and glossy finish which adds a decorative touch to your bathroom and protects the tab from satin attack.
 Furthermore, if you want something that will ensure your water stays warm for long, then this unit is for you. In terms of installation, this unit works best with a drop-in installation design.
What makes the installation process much easier is the lightweight design. Weighing only 95 pounds, you can easily handle it and complete the installation faster.
Specifications
Left side drain

Length: 60-inch tub

Tub weight: Weighs 90 pounds

Material: Acrylic with fiberglass

Comes with a removable apron

Style: Alcove w/Apron

Water Capacity: 635 gallons 

Shape: Rectangular
Pros
It has an acrylic and fiberglass construction to make it durable. 

Lightweight and user-friendly design that makes installation easier a

A polished and beautiful finish than which gives your bathroom an amazing look

It comes with an attached apron to keep your water warm for long.

Has an overflow hole 
Cons
American Standard Evolution 7236V002.020 Tub
Another bathtub from American Standard to earn a spot on this list is the American Standard 7236V002.020. With a width of 36 inches and a length of 70 inches, this is among the best tubs for large bathrooms.
 It can hold up to gallons of water, so you will not go wrong with this tub if you have a large family. Unlike the 2461002.020, this tub features acrylic construction and fiberglass reinforcement for better strength and durability.
Another amazing thing about the construction is that it helps to prevent scratch and stains. As a result, your tub will still have that glossy and beautiful look even after using it for years. 
Moreover, most modern tubs are designed to support your back and front, but not many models come with armrests. The great news is that this one features armrests that help you remain as comfortable as possible while reading, sipping a glass of wine, or listening to music. 
With three options to choose from, finding the right shade for your bathroom should be easy. Unlike our previous model, this one is on the heavier side, so you will need a lot of assistance to move it to the bathroom for installation. 
Specifications
Color: White

Dimensions: 21 x 36 x 70 inches

Shape: Rectangle

Brand: American Standard

Material: Acrylic and fiberglass

Installation Method: Drop in and Undermount

Color Options: Three

Size: 60 gallons

Included Components: Bathtub

Lifetime warranty 
Pros
Equipped with backrests and armrest to provide maximum comfort and support

Made from Acrylic and fiberglass that makes it sturdy and ensures your water stays warm for longer

Large enough to offer a more relaxing bath session and to accommodate a large family 

High-glossy and smooth finish that gives a beautiful look

Textured floors to prevent accidents 

Long warranty 
Cons
Bulky which makes it a bit difficult to handle

Some have reported that the drain does not fit nicely
Vanity Art Acrylic Freestanding Modern Bathtub
If you are looking for something that will add elegance and beauty to your bathroom, we recommend the Vanity Art bathtub. In terms of construction, this tub is made from Lucite acrylic and reinforced with fiberglass for durability.  
The best thing about this material is that they protect this unit from scratches and helps to keep your water warm for longer. Also, this unit is stain and scratch-resistant, and easy to clean. Furthermore, it provides enough room to fit kids, teens, adults, and couples.
 It has a holding capacity of 55 gallons which is quite impressive considering its budget-friendly price.  Even better, the sloping lines ensure you enjoy a spa-like experience from the comfort of your home. Lastly, the slotted overflow guarantees a fast and easy water draining system.  
Specifications
Color: White

Brand: Vanity Art

Finish Type: Polished

Included: Flexible drain hose

UPC certified

1-year warranty

Overflow: Slotted Overflow

Material: Acrylic 

Easy installation 

Weight: 100 pounds
Pros
Available in two different sizes 

Scratch-proof to ensure it looks great even after using it for long

Offers using exceptional support and comfort

Easy to install and comes with a fast and effective drainage system

An instruction manual is included in the package for easy installation

Elegant and stylish design
Cons
FAQs
Question: Is Kohler Archer Tub a Good Product?
Answer: Yes, this comes with top-notch features like ergonomic design, comfort, sturdy construction, and lightweight construction give a fantastic shower experience.
Unlike most models, this one comes at a reasonable price without compromising on quality. The beautiful coating on the tub gives it a stunning look and ensures it retains the original look even after using it for years. 
Even better, the product comes in a wide range of sizes and colors to ensure you find the right one for your bathroom décor. Considering the price, quality, durability, design, and comfort, we can confidently say that this product is worth it. 
Question: What material is Kohler Archer Tub?
Answer: It is made from Acrylic, which is a sturdy, flex-resistant material. Another great thing about this material is that it has a smooth coating that makes it easy to clean and maintain. More importantly, the beautiful coating makes the tub elegant and prevents scratches and cracks.
Question: How do I clean My Kohler Archer Tub?
Answer: Cleaning a Kohler Archer Tub is very easy, especially because it is non-porous. You will not require to use an abrasive cleaner because such substances can damage the surface. All you need to do is clean away any unwanted item on your bathtub using a clean cloth, soap, and shampoo. 
Scrub the tub with a circular motion, then rinse all the areas. Next, use a clean cloth to wipe your bathtub, then spray it with a glass cleaner. Finally, another dry cloth to wipe the bath, and you are all done! 
Conclusion
The Kohler Archer Tub comes with everything you would expect to find in a reliable, high-quality, and functional tub. Due to its sturdy construction, attractive design, and so many colors and shades to choose from, this product is worth considering.
For anyone who likes a great combination of modern design, comfort, and durability, the Kohler Archer Tub is for you.