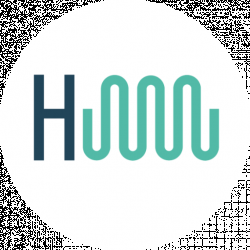 Latest posts by HomeWater Works Team
(see all)
Choosing the right sink is an important decision since it has an essential role in cleaning and cooking. The choice of the sink will depend on whether it is destined for commercials or home use. The option will also depend on the budget, the available space, or the aesthetic appeal. In today's Elkay sinks review, we're going to be discussing Elkay sinks.
Elkay sinks are most popular among homeowners for their durability, generous assurance periods, functional designs, and of course, competitive pricing. These products are also known to offer a variety of sink materials. Elkay sinks are made of granite composite and stainless steel, which are the materials that contribute to the durability of the sinks. 
In this Elkay sink review, we have discussed the relevant aspects relating to these products to understand the realistic expectation if you are looking forward to buying the best Elkay sinks in the market.
Elkay Sinks Review: Buying Guide
What Sink Style/Type Do You Like?
When deciding on sink style and type, there is the main thing you need to consider. In which room in your house will you be installing the sink? For example, kitchen sinks are very different from bathroom sinks, and a bathroom sink will not serve you well in a laundry room.
Out of the best sink manufacturers of all time, Elkay gives a variety in sink style and type. You will even find a scullery sink with the varieties. This suggests a lot because you can choose the sink style and kind to compliment your decor.
Sink Material
You want to get the best service from the sink you choose to buy. We cannot tell you which material is best because there are many factors to consider in this. For example, your budget and design preference may be a determinant for the sink material.
Elkay specializes in a variety of sink materials. They may be made from quartz, stainless steel, antimicrobial copper, and fireclay.
Let's take an example of fireclay; although it is a striking material that looks fantastic no matter what, fireclay sinks may not fit within your budget. Stainless steel is a budget-friendly alternative, and similarly to the quartz composite.
Depending on the type of material you choose, the material you select, Elkay offers sinks designed to last.
Do You Need A Single, Double, or Triple Bowl Sink?
Depending on where you want to install your sink, you may choose a sink with the number of bowls that you like. At Elkay, you are not limited to the number of bowls within your sink. There are several single, double, and triple bowls sinks, with various designs in each category. 
You should go for a large single bowl sink for wringing out laundry or for optimal space for washing large pans and pots. For versatility, say with washing and drying cookware, a double bowl might be the best option.
When is it suitable to buy a triple bowl sink? A sink with three bowls is most common in commercial kitchen settings where cutlery, dishes, and other cooking essentials are being used.
Mounting Style
The three mounting styles include top mount, under-mount, and dual mount. There is no specific answer on the mounting method you like. Most people prefer the under-mount style since it looks modern and creates a seamless line between the sink and countertop.
The downside is that it is difficult to install, and it is likely that you will need a professional to install it for you.
As the name suggests, top mount sinks are mounted from on the countertop and dropped-in. They are much simpler to install, and there is a chance you will do it on your own, provided your home has standard plumbing.
Most people do not like the rim left on the countertop by the top-mounting sinks. The ridge doesn't look aesthetically pleasing and may trap kitchen gunk and grime over time.
Depth and Size of Bowl Vs. Counter Space
If you have not measured your cabinet and counter space, it is time to find your measuring tape. Determining the space, you have for your sink installation is essential. Measuring the counter space should be done before you start shopping for your new sink. Sinks vary in size, ranging between 15 to 36 inches.
Plumbing and Drain Position
If your current sink has a drain at the center of the basin, you will get the most effortless installation by choosing a centered drain. However, there are disadvantages to choosing a sink that has an offset drain.
The main advantage is that you do not have to worry about your sink filling up with dirty water when a large pot or a pile of dishes is sitting on or covering the drain. If you decide to change your current drain configuration, calling a plumber is a good idea.
Price & Warranty
You must stay within the budget during the sink-buying process. If you cannot decide which one to choose between two similar sinks, go with the more cost-effective one.
With that said, you should be willing to pay more for larger sink dimensions, any luxury material, or special features. An important note is that; do not purchase a sink without a limited lifetime warranty.
Outstanding Features of Elkay Sinks
What makes Elkay sinks better than the competition? Many unique features make them outstanding. This article will look at the unique features that make the sinks superior in the market. For example, their stainless steel construction plays a role in making them the best sinks available around.
Elkay Sink Designs
Elkay sinks designs are to be a perfect blend of elegance and strength. The sinks are sturdy and smooth to touch at the same time. Elkay sinks are built using a process where natural quartz merges with acrylic resins.
Organic fibers are also blended into these sinks to ensure they are resistant to impact. What's more? There is patented fiberglass webbing that is molded onto the base to strengthen the functional area further.
Elkay granite sinks also come in a variety of color shades to compliment your decor. This rare combination of beauty and strength sinks comes in double and single-bowl sink designs for comfort and convenience.
The built quality
Quality defines Elkay and its products.  Elkay manufactures products of high quality regardless of the quality, and especially in its stainless steel variety. Elkay stainless steel sinks rule the market with their highest quality which is offered at competitive prices. 
Elkay gives priority to quality for all its products. The sinks are also designed in a classy way, especially for those made of stainless steel. You may consider buying Elkay sinks and get the best experience in terms of service, elegance, and beauty.
Warranty
Elkay products inevitably beat the competition when it comes to warranty. The reason being, they offer limited lifetime warranties for their products. Where sinks from other manufacturers may start wearing off after some time, Elkay sinks are designed to be more durable than the others.
It's also made possible stainless steel material that makes the sinks. Stainless steel is meant to last for long as compared to those made of other materials like quartz. 
Offering warranties for sinks that will not last long like the steel sinks may be a challenge. Regardless of the material used, Elkay manufactures its products to meet the quality standards, hence the lifetime warranty.
Still, on the stainless steel material, these sinks have lesser chances of suffering damage despite the extended use over time. The only damage you might experience with your sink is minor scratches on the surface, which are inevitable.
Durability
When it comes to sink, you want it to be durable to put up with years of various operations. The sink may show wear and tear signs after some time, but Elkay's sinks are made to meet the quality standard of those from other manufacturers.
This is due to stainless steel material, which is less likely to retain any damage apart from the minor scratches. If you need a sink to last you for the next few years or even a decade, you cannot go wrong with sinks from Elkay.
The Making Materials
Elkay offers sinks of different materials, not just stainless steel sinks. There are other models available in the market made of quartz, fine clay, and copper. The second-popular option after the stainless steel sinks is the quartz composite sinks.  While there are various materials for making the Elkay sinks, the materials leave something you can desire. The quality stainless steel used in their baseline models has the best qualities possible. While similar stainless steel sinks from other manufacturers may be their cheapest models, Elkay manufacturers make theirs with pride.
Pros
Elkay stainless steel sinks are sustainable; can be recycled after aging

The making material for Elkay sinks makes them durable

They come in different colors to complement your decor

They are resistant to scratch, chips, and impacts

They withstand rapid heat changes

Those made of quartz are safe for use in the kitchen due to their non-porous nature
Cons
Quartz composite sinks are rare in the market

Installation may require a professional
Best Examples of Elkay Sinks
Elkay Quartz Classic ELGRU13322BQ0 Black Single Bowl Undermount Sink
Elkay Composite sinks are durable, sturdy, and resilient to the factors contributing to the aging of a common sink. The standard 33-inch sink fits well in an existing cut-out and upgrades your operations experience to a different level. 
The sinks come in a variety of colors for your preference. They also come with smooth curved edges and ergonomic bottom that gives you the convenience of easy cleaning and enhanced drainage. A designer for functionality and appearance best complements the build of the Elkay quartz classic sink.  
Elkay Quartz Classic ELGU2522BK0 Single Bowl Undermount Sink, Black
Perhaps you would like a small-sized sink. Elkay offers a series of smaller sinks that span over 24 inches along the primary dimension. They are made of quartz material, which makes them reliable. The quartz composite makes the sinks resistant to scratches, stains, and impact.
Color variations are an added advantage for these sinks. They come in  6 different colors, and so you have a choice. These sinks still retain a generous depth and measure around 9 ½ inches in height. Being under-mount sinks, they provide a seamless continuity and sink interface. Like most quartz composite and granite sinks, this type is also compatible with garbage disposals. 
Elkay Quartz Classic ELGU3322BK0 Equal Double Bowl Undermount Sink, Black
Combining the quartz material's reliability and the versatility of a double bowl, this might save the day! This under-mount sink with a double bowl configuration suits your needs better. You can put your trust in this product from Elkay. Being made of quartz composite, it carries all its benefits. 
The composite material makes the sinks resistant to damages such as scratches, chips, and cracks. The non-porous material also makes the sinks safe for use in the kitchen since they are naturally anti-bacterial.
To augment this double bowl sink's functionality, a heavy-duty faucet to pair it with is recommended. 
Alternatives to Elkay Sinks
Kraus KHU100-30 Kitchen Sink, 30 Inch, Stainless Steel
This is a stainless steel product installed as an under-mount sink. It has a 30" single bowl, which is large enough for large items. The sink offers enough depth to ensure total submergence. 
It is made of 100% of sturdy stainless steel material, with a thickness of 16 gauge. The steel makes it corrosion-resistant, durable, and flexible at the same time.
Furthermore, the steel's inner body is finished with grade satin, making it dust-repellent and highly resilient. With these unique features, cleaning becomes very easy. Regarding the noise, KHU100 has quiet operations due to soundproofing pads and sound guard undercoating.
Those are all the significant points of the Kraus kitchen sink model KHU100. The base is designed with grooves for better drainage. The inner side corners are rounded, making it easy to wipe them clean without much trouble.
Pros
  

It's spacious

 

Have quiet operations

 

Made of durable material

 

Easy to clean
Cons
 

The satin finish may get scratches
Ruvati 33 x 22 Inch Drop-in Topmount 16 Gauge Zero-Radius Stainless Steel Kitchen Sink Single Bowl – RVH8001
The Ruvati RVH8001 is a top-mount single bowl sink. It's made of stainless steel material that makes the cleaning more manageable and increasing its durability.
The steel also makes the sink resistant to corrosion and any other significant damages. To ensure that the sink does not scratch, it has a satin finish to make it last longer.
The interior is wide to accommodate even the largest items such as pans. It comes with extra space for any other tools if there is a need.
The Ruvati RVH8001 also comes with drain grooves and a sloped base to ensure better water drainage. The sink package includes a sink, a rinse grid, a strainer set, mounting accessories, and a cutout template.
Pros
 

Has better drainage

Resistant to impact, corrosion, and rusting

Easy to modify

 

It's durable
Cons
  

It may catch gunk at the rim

 

The acute corners are hard to clean
BLANCO, Anthracite 441094 DIAMOND SILGRANIT Super Single Drop-In or Undermount Kitchen Sink, 33.5″ X 22″
The sink is not only gorgeous and elegant; it is also sturdy due to the proportion of acrylic and granite. The materials make the sinks durable, hence extended service. Blanco 440194 is resistant to heat up to 536 degrees F and can withstand rapid temperature changes.
This product can be installed as an under-mount or as a top-mount, depending on your preference.  The corners of the bowls are curved, making them convenient to clean. The base is slightly tilted to help with drainage.  The sink comes with a lifetime limited warranty.
Pros
The sink is spacious

Composite granite makes the sink durable

It can be installed as an under-mount and top-mount

Easy to clean
Cons
  

The strainer and the mounting clips are sold separately
FAQs
Question: Why is My Elkay Stainless Steel Sink Scratching?
Answer: Some things will scratch your beautiful sink, changing the look of your house. For example, dishes and cutlery may lead to scratching if not well handled.  Abrasive cleaners and corrosive chemicals can also dull your sink.
The chemicals in drinks and food can leave stains and damage your steel sink, making it prone to scratching. You should keep wet cloths and sponges out of the sink since they can harbor harmful acids and salts. To clean your sink, you should use a light scouring pad to remove any scale build-up. 
Question: What Causes Rusting in Elkay Stainless Steel Sink?
Answer: Rust forms due to the presence of iron in the water. The iron reacts with the sink causing a red stain which is associated with rusting. To prevent that, you should rinse the sink well after use. Also, remove metal-bottomed containers from your sink as they will react with the water and cause rust.
Cleaning your sink with products that contain bleach will worsen the problem. Chemicals in the bleach react with rust and make the stains more visible.
A home remedy made by mixing one part baking soda and one part lemon juice into a paste will help remove the rust patch by applying it using a sponge and rinsing well afterward.
Question: What Should I Avoid While Cleaning My Elkay Sink?
Do not use scouring pads, steel brushes, steel wool, etc. Their particles may be embedded in the sink surface, causing a rusty discoloration.
Question: Why is My Elkay Sink Backing Up?
Answer: If you have a double bowl sink clogged on both sides, the backing up may be caused by a blocked drain pipe at the meeting point. For single bowl sinks, the backing up may be within the P-trap, which may be clogged.
If experiencing this challenge with your Elkay sink, use an auger or a plunger to eliminate the blockage. If the problem persists, consider calling a plumber.
Conclusion
Elkay sinks stand out due to their affordability and quality. They have retained the top best sink brands in the market and are the customer preferred choice. Elkay products have maintained the cost to homeowners without compromising on the quality.
Elkay manufacturers will go the extra mile to take responsibility for any loss to its buyer from any products purchased. Most important, Elkay sinks guarantees strength with style to attract customers.
Making the right decision on the sink you will buy will have a lot of effect on your home, ranging from the look, maintenance processes, and how much work you can do in the sink.
For example, if you want enough space for your daily operations in the house, as well as a spacious sink, you should consider buying Elkay Quartz Classic ELGU3322BK0 Equal Double Bowl Undermount Sink Black. 
The sink will also add to an elegant look in your since it provides a seamless rim. The seamless edge prohibits the build-up of dirt since there is no space where dirt particles will remain. Go for Elkay sinks and have a better experience in your house operations.