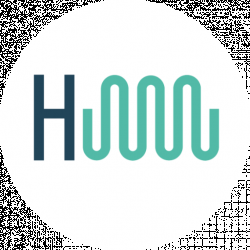 Latest posts by HomeWater Works Team
(see all)
Selecting a sink for your bathroom or kitchen can be fun if you know what you're doing. The highest price doesn't always offer the best sink with the best performance. Brands are good but other aspects such as materials are way more important.
So, focus on materials, become aware of all the available models and choose the one that suits your kitchen or bathroom the most, and don't forget about repairs or installation. You will discover all these and more details in the buying guide I have created today on how to find the best sink.
Finding the Best Sink Money Can Buy – Things to Consider
Here are some detailed guidelines that will help you purchase the best sink you can afford that will suit your needs and the overall interior décor in which you want to place it.
1. Choose the Right Size
Selecting the proper size is crucial when it comes to sinks. Still, don't forget about your budget limit. Obviously, larger sinks have higher prices. Buyers should also think about how much they're going to use the sink. For those who don't cook every day, a standard-sized sink of 22 to 33 inches should do the trick.
If the budget allows it, you should opt for a sink that your kitchen or bathroom countertop can easily accommodate. Another important aspect is the sink's design scale that you should also consider. For instance, large farmhouse sinks will overwhelm a tiny kitchen.
2. Consider the Material and Other Aspects for Both Bathroom and Kitchen Sinks
After thorough research, I've discovered that materials are significantly more important than other things like manufacturers and brands. I've seen that similar materials have almost the same performance, regardless of the brand that markets the product.
Kitchen Sinks
Even though you don't spend a lot of time in the kitchen or you don't cook every single day, I am sure you use your kitchen sink a lot. For instance, I use it to clean or wash my dishes and prepare coffee or tea. I also use it a lot to wash fruits and veggies. Here are the best types of materials you should consider.
a. Stainless Steel
Most people rely on stainless steel kitchen sinks because they think they're more durable and resistant to wear and tear. If you want the sink to have thicker steel, you should choose one with a lower gauge. Still, the gauge has almost nothing to do with performance.
Some sinks come with sound-absorbing pads that are located on the sides and bottom of the sink. These types of accessories lead to a quieter sink compared to those that feature a spray coating.
b. Enamel
There are two types of sink enamel:
On cast iron which is heavier and more expensive;
Enamel on steel is more affordable and lighter.
Enamel sinks can be purchased in a wide range of interesting colors and they are very easy to clean and maintain. Hot pots won't damage the surface of these sinks but if you drop heavy items on them, the surface might crack or chip. That's almost always the case with enamel on steel.
When it comes to the enamel on cast iron, dropping sharp objects such as knives might damage the surface of the sink. In time, damaged enamel leads to rust. If you plan to purchase an acrylic kitchen sink that looks very similar to the enamel one, you should know that it scratches a lot easier.
c. Solid Surface
The surface should be solid and durable yet sleek and seamless. The same goes for a kitchen counter that you pair the sink with. Both items should have a seamless appearance. However, even solid surfaces might get scratched and damaged by an impact with light and sharp kitchen tools.
Bonus Tips!
Count inches – there are many sink models so, you should choose wisely, based on your available space, budget, needs, and preferences. For instance, double-bowl sinks allow you to soak the dishes in one bowl while the items that are already soaked can be rinsed in the second bowl;
Consider the depth – standard sink bowls measure between 6 and 12 inches in depth. Deeper sinks lower splashes but for people who aren't tall, it might get uncomfortable to reach to a deep sink's bottom.
Bathroom Sinks
Most of us associate bathroom sinks with porcelain but nowadays, there are other appealing options as well such as glass or even stainless steel. These modern materials are changing the overall style of any bathroom. Instead of the traditional bowl, more and more people search for vessel sinks that are placed above a cabinet or a counter.
a. Glass Sinks
These are pretty tough until a certain point. Tempered glass sinks are quite resistant to many staining agents like nail-polish remover, drain cleaner, and other substances. Scouring and heat represent no threat to glass sinks.
The main enemy with bathroom sinks made of glass is the fall of heavy objects or pointy and sharp items directly on the sink's surface which might make the product shatter into multiple pieces.
b. Choose the Mount
If you want to clean the sink as easily as possible, then you should opt for an under-mount type of sink. There's a counter that surrounds this mount so the product will be free of dirt due to the lack of any crevices. However, these sinks aren't very easy to install and they are pretty expensive.
Before choosing a type of sink mount, you should always think about the countertop because some sink materials require waterproof countertops.
c. Remember the Faucet
Before purchasing a sink faucet, you should always measure the vessel or bowl's height. Make sure the faucet suits the shape and size of the sink to avoid any water drips all over the countertop. The best types of faucets are those that come with a lifetime warranty, especially for their finish.
Finishes that resemble materials like nickel and copper have performed quite well according to most users' reviews and opinions.
3. Will You Have to Adjust the Cabinets?
Before you buy a certain sink model, you should also determine whether or not the cabinets need adjustments because they represent the foundation of the sink. Therefore, you must choose the style of the cabinets carefully. On the other hand, if you're up for a total renovation, this problem will no longer be so important.
If your kitchen already has cabinets, you should make sure they fit the new sink's depth. They must also support the sink's weight. Larger sinks such as farmhouse ones can weigh more than 100 pounds when they're filled with water.
How to Find the Best Sink – Main Sink Types
There are many types and models of sinks so, you should pick the one that matches your needs, the style of the room you want to place it in, and falls within your budget.
Types of Kitchen Sinks
a. Drop-in or Top-Mount Sink
This is the most common kitchen sink you'll ever encounter and it installs from above. The sink manufacturer will usually provide a template that the handyman can use to create a hole into the countertop and then insert the sink in that space from above.
The installation process is very simple and the overall cost is quite low. Still, there's a rim surrounding the sink that you must also clean and, for some homeowners, that rim isn't great looking either.
b. Under-mount Sink
The opposite of drop-in sinks are under-mount sinks and they are attached to the countertop using special clips. With this type of sink, you can sweep crumbs and water directly into the sink from the countertop with your hand or using a sponge. These sinks lack the rim that would stop you from cleaning up the surrounding surface.
These sinks have a more attractive and smoother look and the materials they are made of are high-quality ones. The cost of purchasing and installing these sinks is higher compared to one of drop-in sinks.
c. Double Bowl Sink
Many people choose to buy a double-basin kitchen sink due to its high convenience. This type of sink allows the user to wash dishes in one bowl and rinse or dry those dishes in the second bowl. These sinks are flexible and versatile, serving multiple purposes.
They cover all your regular kitchen sink operations such as washing, draining, and rinsing. These products come in handy if you don't have a dishwasher. On the other hand, the sides could be too small to properly fit larger pans and pots.
d. Single Basin Sink
There are two main types of single-bowl sinks: in-counter and farmhouse sinks. They don't have a divided basin; there's only one compartment that's large enough to accommodate bigger items like cookie sheets and casseroles.
If you have a big family and you're cooking on a regular basis, then these sinks are the right choice for your needs. But, you will need to purchase another accessory or prepare an area right next to the sink where you can dry the dishes.
e. Apron Sinks
These are also known as farmhouse sinks and they feature one single large bowl that stands out due to its front wall which forms one of the sides of the countertop without being covered or hidden. It is basically integrated into the counter.
As for drawbacks, these sinks tend to drip and they are a tad on the pricey side.
f. Drainboard Sink
These sinks feature a smaller bowl that has a drainboard on its side placed at the same level as the kitchen countertop. If you have limited space but you still need a flexible and multipurpose sink, drainboard sinks are a great choice.
g. Island Sink
Unlike primary sinks, island sinks are significantly smaller and they are mostly used for additional food preparation or bartending operations. Most of these sinks have one single bowl that has a diameter of about 15 inches. It's wise to buy this type of product as an extra kitchen sink only if you have enough space.
Types of Bathroom Sinks
There are many available models of bathroom sinks, from the most basic and simplest versions to the luxurious bathroom vanity units.
a. Wall-Mounted Bathroom Sink
The basin of this type of sink has a sturdy body that's placed directly on your bathroom wall. These types of sinks are great for tiny bathrooms or for those who enjoy decorating their home with minimalist design elements.
Some of you might not like the fact that, in this case, part of the plumbing is exposed but, in my opinion, this could provide a nice rustic appearance to your bathroom. On the other hand, if you opt for a wall-mounted sink, don't expect to be able to build a cabinet around the sink because you can't.
b. Drop-In Bathroom Sink
These types of bathroom sinks go perfectly with either countertops or vanity units. The design is more on the traditional side because the basin is normally located in the center of the surface. The sink bowl features a wide rim which leads to a very easy installation.
All that you must do is create a proper hole in the countertop that matches the size of the sink. Then, you insert the basin inside the hole and let the rim support the sink's weight.
c. Pedestal Sinks
A sink with a pedestal basin features a ceramic pillar right under the bowl, attached to the sink's body. The pillar is a good camouflage for the plumbing hardware. If your bathroom is a tad crammed or if you want to achieve the illusion of more space, this type of sink should be your go-to option.
d. Corner Sinks
A sink with a corner basin resembles the design of a wall-mounted sink. It is placed in one of the corners of the room to conserve space. This small sink doesn't support a lot of weight and won't allow you to create storage space around it. If you have two bathrooms, one of which is a two-piece restroom, a corner sink might be a good idea.
e. Tabletop Sinks
I personally consider tabletop bathroom sinks to be very charming and elegant. You can purchase this style if you have enough space that you can use without sacrificing storage areas. Tabletop sinks could be a very classy addition to almost any bathroom.
These sinks are great when it comes to containing water splashes, not to mention they are easy to install.
f. Under-Mount Sinks
An under-mount sink is placed underneath the countertop and, usually, the counter's edge covers the sink's rim. Due to that specific feature, it will be very easy for you to clean the surface of the counter. Under-mount sinks also have a sleek look but the installation process could be a tad complex.
How to Find the Best Sink – What Cost It Involves
Besides the price of the new sink, there are also other costs you should think about:
Faucets;
Cabinets;
Countertop;
Other accessories; etc.
The main factors that influence the cost of a sink are:
The size of the sink's basin;
The sink's installation style;
Optional: having to adjust your current plumbing fixtures or needing new ones.
The most expensive choice is the wall-mounted sink, whereas a pedestal sink is usually more affordable. Drop-in basins are the least expensive option but they also don't look as good as the aforementioned designs.
The Best Sinks for Your Bathroom
Here are some of the best sinks you can consider for your bathroom.
1. Modern Glass Vessel Sink
This vessel sink made by Miligore looks amazing. It will make your bathroom more modern and luxurious. It is an above-the-counter sink style that most homeowners seem to like. It is a piece of art if you ask me.
This durable sink might look fragile but it isn't. In fact, it is quite sturdy and it's made from tempered glass. The design is beautiful and the installation process is very easy. Still, it might not be a good choice for overflow drains.
2. Wall-Mounted Bathroom Sink
This rectangle bathroom sink made by Walcut is the ideal choice for tiny yet chic bathrooms. It is a very durable and sturdy product made of high-quality materials. The body is made from premium ceramic and the vessel features a simple yet beautiful faucet.
Most of those who buy this sink love its compact size as well as the fact that it comes with both the drain and a faucet. This sink can resist to temperature changes and its surface is smooth and easy to clean.
3. Ceramic Drop-In Bathroom Sink
This drop-in sink made by Kohler has a classic look and it is very easy to install by placing it on top of your bathroom countertop. This brand is a premium and highly reputable one with a long history on the market.
The Kohler drop-in sink looks elegant and it is available in a wide range of colors. You can pick from ice gray, white, dune, thunder gray, biscuit, and cashmere. The size is perfect to avoid splashes but some people complained about the fact that the packaging might be bad in some cases.
The Best Sinks for Your Kitchen
Now, let's take a look at some of the best sinks for your kitchen that you can find on the market.
1. Kraus Drop-In Kitchen Sink
This double-basin kitchen sink made by Kraus is the best choice for those who are on a tight budget. It looks modern and has a sleek design. The body is made from stainless steel and it is a durable material. One bowl is a bit larger than the other but, overall, they are both spacious enough.
The Kraus sink is resistant to stains, scratches, and corrosion. Moreover, it is easy to clean due to its rounded corners. The package also contains some important accessories like the drain assembly, a basket strainer, and the mounting hardware.
2. Whitehaven Farmhouse Under Mount Sink
This Kohler single-basin kitchen sink looks classy and elegant yet simple and minimalistic. It features an apron-front element. This type of design is one of the most popular nowadays. The Kohler Whitehaven sink is extremely durable due to the fact that the body is made of enameled cast iron.
The apron design that overlaps the front part is self-trimming and the overall product is very easy to install. There are several available finishes that you can choose from: white, biscuit, black, basalt, caviar, cashmere, ice gray, Mexican sand, thunder gray, and more.
3. Kraus Standart Pro Kitchen Sink
In my opinion, this is definitely the best, most modern, and most versatile kitchen sink there is. The stainless steel apron front is very eye-catching. The Kraus kitchen sink is an under-mount one that was created to handle heavy-duty operations.
The way this product was designed allows for better drainage and provides users with more workspace. The basin comes with rounded corners and it's very easy to clean. The base part is covered in noise-absorbing pads. If your kitchen counter and cabinets are modern, then this sink will fit in perfectly.
Read More: Kohler K-596-VS Review: Everything You Need to Know
FAQs
Question: What Are the Standard Sizes of a Bathroom Sink?
Answer: There's no standard size when it comes to a bathroom sink because there are so many needs and different desires. Still, there's a typical size that ranges between 16 and 20 inches (the diameter of a round sink basin). If you opt for a rectangular sink, the normal size is 20 to 24 inches from one side to the other.
Question: Can You Refinish a Bathroom Sink?
Answer: Yes, these sinks can be refinished or re-glazing. Some sinks can even be resurfaced. Through these operations, one can clean the sink and repair its scratches or cracks. Then, one must apply a bonding agent all over the surface of the sink. Finally, a refinishing coat is applied.
Question: What Are the Most Stylish Bathroom Sink Designs?
Answer: When you choose a sink for your bathroom you must think about two important aspects: the available space of the room and the design or style you want to get in order to match it with the look of the room. The most popular sinks are those that can be inserted into a vanity unit.
Other common styles are vessel sinks, pedestal sinks, self-rimming sinks, under-mount sinks, wall-mounted sinks, and console sinks. It's not about what's fashionable right now but more about your personal preferences and the overall décor you want to create.
Question: What Is the Most Long-Lasting Type of Kitchen Sink?
Answer: According to most experts, the most durable kitchen sinks are those made from stainless steel because it is very resistant to stains, although hard water could leave marks or spots.
Question: What Kitchen Sink Material Is the Easiest to Clean?
Answer: Once again, those made from stainless steel are the most popular choice because they are very easy to clean and keep clean. That's due to the way this material is: non-porous. So, it won't keep food debris on its surface.
How to Find the Best Sink – Bottom Line
Finding and purchasing the best sink you can afford to complete the look of your bathroom or kitchen can be daunting but I hope that the guide I've created today will help you find what you're looking for in terms of design, style, size, and more.
It all depends on a bunch of elements such as the size of the space in which you want to install the sink, the other decorative and furniture items in that room, and, most importantly, your preferences and budget.