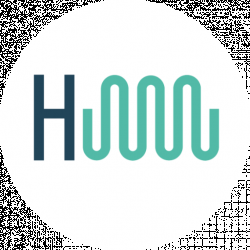 Latest posts by HomeWater Works Team
(see all)
Are you an ardent fan of customized kitchen and bathroom faucets? Well. Cal faucets give you precisely that and many more, so stay tuned in our Cal Faucets review for facts and amazing models. Founded in 1988, the privately-owned company specializes in assembling and manufacturing top-of-the-line artisan faucets at the company's headquarters in California. 
The faucets are made using high-quality materials and components, including top-notch ceramic cartridges. As if that's not enough, the company's faucets have all been tested independently and determined to be reliable and safe to use.
The best thing is that unlike other standardized faucets in the market, Cal faucets have been customized to suit your specific needs. This does not, however, mean that quality is compromised. Read on to find out more about Cal Faucets. 
How to Choose Faucets- Some Decision Making Tips
Getting your hands on the ideal faucet is not a walk in the park. Choosing from myriad styles, materials, prices, and finishes can be overwhelming. Keep in mind that you'll probably stay with your faucet for a long time.
Therefore, you might as well research how to pick the best. Here are top tips to consider when picking Cal faucets before getting in the checkout line. 
Style
The vast majority of people pick a particular faucet based on looks. While looks are vital, you should always go for a stylish faucet without compromising long-term dependability and convenience.
Additionally, you should avoid choosing an excellent faucet for a tiny sink and vice-versa. Also, make sure that the style you pick (traditional or contemporary) matches that of the sink. 
As a rule of thumb, always choose a faucet that directs water into the center of the bowl. If the style doesn't allow, e.g. if you have a large sink, consider choosing a faucet with a pull-out spray or gooseneck style.
Generally, when looking at the faucet style, it's of utmost importance to also consider the type of sink you have. This way, you'll have a better idea of the best faucet that will fit your sink. 
Function
If you're looking for a less sophisticated faucet, take your pick. The market is thronged with faucets with only bells and whistles. However, over the past decade, a lot has changed regarding technology in the faucet industry. Therefore, you may find it worthwhile and fun to see what's in the market. 
Today, the most popular faucets are those that come with a hands-free design. They use motion sensors to turn them on and off automatically. If you have young children who tend to leave the water running in your household, such faucets will serve your interest well.
Simply put, when choosing a faucet, first consider your lifestyle and the amount of use the faucet is likely to receive. 
Holes
If you are thinking of switching from two handles to one, you have to think about the number of holes in the sink. The vast majority of sinks today come with three holes- one designated for the hot handle, one for the cold handle, and the final one under the spout.
However, some labels don't have these options, therefore, ensure to check the label first. It's for this reason that you should first consider the number of holes in your sink before choosing a particular faucet. 
Mostly, if you are looking for a kitchen faucet, for instance, with a pull-down sprayer mounted in the spout, the chances are that you will have an empty sprayer hole in your sink. In such cases, installing a soap dispenser will solve all your faucet worries.
Generally, most people prefer traditional 8″ hole spreads due to their appeal or a center hole design for its simplicity. The choice boils down to you, so make one and enjoy. 
Fit
Where function and style are often matters of personal taste and preference, fit generally deals with the equation's technical aspects and will come in handy, especially if you are replacing the faucet on your sink. With regards to fit, you have to keep in mind the necessary configurations and types of faucets which include:
Single-hole sinks:

They often fit single-handle faucets or two-handle faucets. 

Centerset (mini-widespread) sinks

: They always come with three holes meticulously drilled within four inches of one another. They often accommodate both single and double-handled faucets that are mounted on a plate or escutcheon. 

Widespread Sinks

: Usually come with three different holes that are eight inches apart. They have been designed to fit two-handle faucets perfectly. 
Although you can also find wall-mounted faucet design, it's the type of sink that plays an integral role in determining the best fit. Regardless of the type, style, and function of the faucet, always go for one that perfectly fits your sink's design. 
Handles
Apart from the type of handles, how many handles do you desire for your faucet? The faucet market is thronged with various designs that range from traditional cross handles to more sophisticated single and two-handle designs.
Although lever handles (both single and dual control design) are stylish, they are also useful for smaller or less flexible fingers. 
Even so, it's the general view that two-handle faucets come with a stylish symmetry that better suits bathrooms, especially those with a traditional design. However, single-handle faucets come with all the advantages. Not only are they convenient, but they are easy to clean and easy to use as well. 
Budget
Just like any other product, price plays an integral role in choosing a faucet. Depending on the technology, style, and finish, faucet prices can vary from $50 to $500. Ensure you have a budget in mind before you hit the market and have to compromise on your budget to get the faucet you want.
Additionally, keep in mind that affording a hands-free design will most likely mean that you opt for a less expensive finish. 
While this might be the case, ensure to enquire how the finish of a faucet was applied. The finish is the one factor that affects the price, and the higher the price, the higher the chance that the finish is of a higher quality. Finally, consider the type of warranty on a faucet since they are ordinarily worthwhile in the long run. 
Dripless Faucet
It's also important to consider the durability of a faucet when buying one. More importantly, it would help if you considered how long a new faucet would last without dripping. Essentially, all faucets should be crafted to offer long-term performance and be drip-free for life. 
In a bid to get the best quality faucet that will last longer, always go for those made from Ceramic Disc Valves. Ideally, this type of faucet utilizes discs made of hardened ceramic- a durable material that is tough enough and won't leak or wear out even under the most challenging water conditions. 
Pull Out
 If you've ever had a spray mounted on the sink (side sprayer), then you've probably experienced multiple ripples or leaks. And you might assume that you will have the same experience and a more expensive one when you have a faucet-mounted sprayer.
The reality is that you won't. According to experts, pull-out sprayers have proved to be more reliable than the old side sprayers!
In that regard, ensure always to choose a faucet that features a pull-out or pull-down capability. While at it, the faucet should be able to pull out from the attaching spout with ease electrically. This is mostly similar to a side spray. Such a faucet will give you more dynamics in aligning the water flow directly to where you need it to be in the sink. 
Cal Faucets – Key Features
Cal faucets is a well-established, award-winning manufacturer of custom faucets, opulent shower systems, fittings, luxury drains, trim for the decorative plumbing market and trim.
Unlike the vast majority of the faucets flooding the market today, each Cal faucet fitting has been meticulously crafted to feature a state-of-the-art cartridge disc and solid brass construction in over 30 decorative finishes in its production.
This makes it easier for its faucet consumers to easily mix and match different spouts with any custom-made handle to create virtually any conceivable design. 
What We Like About Cal Faucets
You cannot deny the fact that Cal faucets come with myriad benefits. We took a more in-depth look at these faucets, and we found out that there's a lot to like about this faucet. Let's loop you in on what we like about it. 
The Design
In all its features, Cal faucets have invested heavily in how it designs its products. From the smooth curve of the arc to the finish of the cross-style handles to the overall design of their unique faucets, Cal faucets will be the perfect input for both your kitchen and bathroom. In a nutshell, Cal faucets are unrivaled in the handbuilt and mechanized world. Not only does it have the quality of the handbuilt item, but it also features some aspects of an item made by a machine. 
The Quality
Another aspect that stands out in all Cal faucets is the quality. While they have a subtle design and luxurious look, do not be fooled into thinking that they will break loose the first time you use them. On the contrary, Cal faucets' quality is right up there with some of the best faucets globally. 
Operation
Cal faucets are incredibly smooth to use. You can rest assured that you will have absolute pleasure operating Cal faucets due to the quality and design of these products. This is mainly attributed to the quality of materials used to make the faucets, including the ceramic disc valve cartridge that serves to power the faucets.
Ideally, this means that Cal faucets utilize top-notch technology to take care of the splashy operational needs. 
Additionally, the braided holes in the faucets come in handy in ensuring that operations are smooth and leak-free. This is mainly because the braided hoses are much more stringent than the standard hoses found in other faucets in the market.
Installation
Unlike other faucets, installing Cal faucets is slightly tackier. This can be attributed to the handles that come separately from the entire spout, meaning that you'll have to do more routine to get the faucet to work correctly. 
The braided hoses also play an integral role in the installation of these faucets. Apart from being reliable, they are also great for installation since their design allows you to handle them in pretty much any way you want. The best thing is that they don't leak or crack with ease.
Pros
Products are crafted rather than assembled

Faucets are made from top-notch materials that are highly durable

Both the fit and finish are of the highest possible grade

It comes with myriad options to choose from

The designer handles and sculpted spout look amazing

Ceramic cartridge offers a smooth and leak-free operation

All products comply with relevant government requirements
Cons
The rate of flow could have ee higher

The design rarely make up for the lack of features
Top 3 Cal Faucets
Cal faucets have been with us for quite some time now, and although there are numerous products on the line, some have stood tall. Let's take a look at the top 3 Cal faucets in the market today. 
California Faucets Graphite Huntington
Made in the more traditional design, this faucet features one hole that is 13.5-inches long. It holds its stretch in the crisp finishes and unique water delivery ability that any buyer would appreciate. As if that's not enough, the physical vapor deposition feature coupled with the satin gold finishing will complement any bathroom. 
Typically, vapor deposition is a protective feature designed to ensure that the faucet remains intact for as long as it remains in use. It can also spout water up to 4.5 inches long, supported by a ceramic cartridge to supplement the battery efficiency.
However, this faucet is incredible in delivering water, the Cal faucets are designed to offer variety in terms of design and finish styles. 
California Faucets Pewter Salinas
The Pewter Salinas stands out from the competition mainly due to its elegant design and stainless steel finish. If you are looking for a tall faucet that can easily be fixed a few inches from your sink, then look no further from Pewter Salinas.
Although it looks unique from other Cal faucets, it maintains the durability and efficiency of other Cal faucet products. 
Another significant aspect of Pewter Salinas is that efficiency is guaranteed. This is mainly because the faucets are made from stainless steel and a 6.3-ich water projection capable of delivering water at a rate of 1.5 gallons per minute.
To further guarantee this product's efficiency, Cal faucet has meticulously added a ceramic disc valve to the faucet. 
Cal Faucets Santa Barbara
The Santa Barbara faucet comes with a classic vintage design complemented by a wide array of meaningful features such as the double handle system. To make it stand out from the rest, the handles have been fixed in a V-like manner at the faucet base.
On the other hand, the overall height is made of different parts that are oval-shaped and seem to be attached. However, the length is made up of a curled part aligned towards the end of the faucet. Generally, the Santa Barbara faucet is a unique and incredible creation worth the attention of homeowners worldwide. 
Best Alternatives for Cal Faucets
Phylrich Faucets
Just like other competitors in the market, Phylrich faucets have made a name for themselves in the market with products that feature great artistic design, with traditionally little fittings. They are unique, and you will often see them decorated with different gemstones-although this theme has recently toned down a bit.
Generally, this brand has excellent availability in the market, and you can quickly come across these faucets in some of the renowned stores and outlets globally. 
The vast majority of people who opt to buy these faucets do so often when preparing a luxury suite. This is mainly because these faucets do not fall under a common usage category regarding either the style or price. Even so, with all the might and perfection, Phylrich faucets still have some disadvantages that most customers didn't find satisfying. 
Regardless, Phylrich does not let its consumers down by compromising on the quality of its products. Apart from their intricate design, all their products feature top-of-the-line valves and cartridges, among other components. 
Key Features
Low lead compliant

ADA compliant

Products are made from solid brass 

All products come with a lifetime warranty
Pros
Have a wide range of products from wall accessories, tub fillers, and shower systems

Products are made from high-quality materials

All products are custom made rather than mass assembled

All products are compliant with relevant government standards
Cons
The brand has minimal features compared to other competitor rads

Their design is excellent, but you can hardly differentiate one item from another with stand-out features

Considering that their products have very few features, they are relatively pricey
Chicago Faucets
For more than 100 years, Chicago Faucets has been producing and selling high-quality faucets and components. You can find faucets from this brand in most hospitals, restaurants, and schools in many states because of their functionality and efficiency.
This is mainly because all the faucets produced by this manufacturer are made of the best materials available in the market.
As if that's not enough, every single part of the faucet produced by this company is replaceable, from the decorative trimming covers to the actual stem washer. Although the vast majority of these faucets are designed for commercial purposes, you can also find a handful of residential options in the market.
Like the commercial options, residential faucets are loved by consumers due to their style and durability. Additionally, quality has not been compromised, and all the products are made from high-quality materials that are equally replaceable. 
Key Features
Magnetic docking. This feature utilizes a powerful magnet to snap the kitchen sprayer into position. This makes it stay docked in position, thus avoiding the faucet dropping over time. 

Easy installation. All the faucets are designed to fit a single hole or a 3-hole that is 8-inches wide. The best thing is that everything you need to install the faucet is compacted together in one box, including braided supply lines and an optional deck plate for three-hole configuration.

Easy to clean. Chicago faucets have been designed with touch-clean spray holes that allow you to clean away calcium and lime build-up with ease. With this, you won't have to soak or use chemical cleaners. 

Complete flexibility. The faucets have been crafted with a low arc design that can rotate 360 degrees with the help of a 20-inch retractable hose. The added hose is aimed at improving convenience during everyday kitchen tasks. 
Pros
It comes with touch activation capabilities.

It has an auto turn-off feature that minimizes water wastage

Has LED indicator or hot and cold water

They have been designed with an elegant design

The faucets come with an innovative spray design
Cons
Delta Faucets
Delta faucets are not only one of the world's leading faucet manufacturers, but it's also one of the first brands to revolutionize faucet manufacturing. This top brand is a culmination of both the modern and traditional style of the faucet.
Their faucets are more than looks. They combine everything a consumer is looking for in a faucet, from a gooseneck to a pull-down spout. 
Additionally, Delta faucets come with the latest technology, such as Touch20 technology, which is instrumental in turning the water on or off. They also come with magnets that are handy in docking the spray head. 
Key Features
Spot-free finish. All faucets spot-free stainless steel finish with different colors such as black matte accents that help resist fingerprints and water spots.

Dual function faucet-pot puller. This feature is designed to provide aerated steam to fill large pots and pitchers. The pre-rinse sprayer offers a powerful spray that is aimed at lasting away any other residue. 

Durable all-metal construction

:

The faucets are made of solid brass and stainless steel spring sprout. These materials are not only of high quality, but they are durable as well. 
Pros
They come with motion sensors

They have simple connections

The faucets come with a simple but elegant design

Most of the faucets are AC or battery-powered. 

The faucets are entirely constructed with metal

Some kitchen faucets feature a responsive neck.
Cons
FAQs
Question: What warranty do Calf Faucet products have?
Answer: All Cal faucets come with a limited warranty covering all mechanical parts of a faucet, free from material and artistry defects. However, components such as ceramic disc cartridges have a limited lifetime warranty, while others such as diverters, thermostatic cartridges, and pressure balance showers carry a three-year warranty. 
Question: How do I clean my Cal faucet?
Answer: Cleaning your Cal faucet is aimed at preventing mineral build-up and water spots. To do so effectively, ensure to thoroughly wipe your faucet dry after each use with a soft dry cloth. 
Question: How do I get rid of limescale from my Cal faucet?
Answer: It's essential to keep in mind that the faceplate's material type will determine how you will remove the residue from your faucet. If your faucet is made from a metal faceplate or a finished plate, you can use a soft cloth dipped in warm water to scrub off mineral deposits. 
Conclusion
Although everybody has something specific to look for in a faucet, the spout length is essential to most people. The four-inch spout that features most of Cal faucets is, in fact, the standard length for most bathroom sinks.
With this in mind, you probably have noted that designing is another area that Cal faucets have invested a lot in, with all of its faucets looking exceptionally outstanding. 
Additionally, the overall performance of these faucets is also exceptional. This is mainly attributed to such features as vapor deposition and disc valve, which make these faucets high rated and loved by many consumers.
These faucets are primarily instrumental for someone looking to complement their bathroom or kitchen look with a stylish ad custom-made faucet. Finally, Cal faucets are also for anyone who values durable products.  The vast majority of these products are made from stainless steel and solid brass to offer maximum durability.