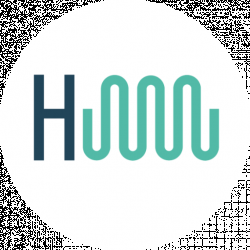 Latest posts by HomeWater Works Team
(see all)
Finding the best washing machine is one of the hardest shopping tasks you'll ever do. There are dozens of different washing machines on the market, which come in all sorts of sizes, shapes, features, as well as capabilities.
So how do you sort through all of the choices to find the right washer? For many people, guesswork is the way to go. You set a budget, pick something within that price bracket, and hope that it works.
But many factors play a role when it comes to shopping for household appliances. From washing machines with a pair of cleaning tubs to units with built-in sinks, laundry isn't what it used to be anymore. Fortunately for you, we're here to assist. After reading this post, you should be able to find the best washing machine(s) for your laundry needs.
Semi-Automatic Versus Fully Automatic Washers
When it comes to the labor required, there are two kinds of washing machines. The first one is the semi-automatic washing machine and the other is the fully automatic washing machine. In other words, the level of manual manipulation is integral to this classification. But each type has its own pros and cons.
Semi-Automatic Washer
This is a traditional appliance that features two compartments or tubs. One's for washing and the other is for drying. Thus, this type of washing machine requires a great deal of manual intervention.
First of all, you must fill up the tank manually using a pipe or bucket, add some detergent into the tub and then set the type of fabric and washing time.
After the washing cycle is complete, the washer makes a buzzing sound to indicate that the job is done. After that, you need to remove the washed clothes from the washing compartment and manually move them to the drying tub.
In some way, the semi-automatic washing machine gives you greater control during your washing but it's usually labor-intensive. Semi-automatic washing models are always top-loading washers.
Pros
Washes and dries fast
Easy to operate
Available at really low prices
Consumes less power
Uses less water
Cheap to maintain
Cons
Labor-intensive
Takes more space
Has no temperature setting
Clothes have to be moved from the washer section to the dryer section
Fully-Automatic Washing Machine
This is a modern washing machine that comes with new great features. It simplifies washing without manual intervention since the entire laundry process takes place automatically.
To use this washer, you just put the clothes in and press the start button. The washer will automatically fill the washing tub with the right amount of water from the tap attached to it, pick the ideal wash cycle, do the rinsing, drain off the water, and lastly dry the clothes to remove the remaining moisture. The entire process will take place in the same tub, too.
Pros
Takes less space
No manual operation
Perfect for bachelors
Temperature setting available
Various wash programs available
Cons
Pricey
Uses lots of water
Washing and drying takes more time
Front-loading Versus Top-loading Washers
Fully-automatic washers are further classed into top-loading and front-loading washers. As the name implies, in top-loading washing machines, you load clothes from the top. In these machines, the tub is positioned vertically. By contrast, in front-loading washing machines, you load clothes from the front.
Picking the right washing machine for your needs depends on your washing preferences and styles. Top-loading washing machines are usually more convenient because you don't need to bend over when loading and unloading your clothes. This makes them perfect for seniors with joint problems.
They also boast other convenient capabilities like the ability to load extra clothes mid-cycle or immediately after beginning the cycle since the door never locks. It does a better job of distributing the detergent and softener than a front-loading washing machine.
Other Differences
Front-loading washing machines have tumbling action, which ensures that they use less water than top-loading washers. Apart from that, front-loading washers are far gentler, offer a smoother wash and can easily wash delicate clothes.
By contrast, top-loading washers can wash clothes roughly, especially if the washer is overloaded. The washers have a rough time washing larger items like bedsheets, pillows, comforters, and so on because they can't be completely immersed in water.
But front-loading washers give a cleaner and better result.
Top-loading washers have a faster and smaller wash cycle than front-loading washers since clothes are always submerged in water for much longer. By contrast, front-loading washers have a quicker spin cycle than top-loading washers. They also boast a wide variety of handy features, including hot wash options, variable spin speed options, child lock and so on.
Top-loading washers are cost-effective since they're comparatively simpler in terms of design and construction—they occupy less space, vibrate less, and are energy-efficient. However, front-loading washing machines offer a better result than their counterparts since they have the most advanced water heating options and features.
If your budget is low but you have no water worries, then a top-loading washer can be the ideal choice. If your budget allows, however, then you should go for a front-loading washing machine.
Washer-dryer Combos
Washer-dryer combos come with both a front-loading washer and dryer in one unit. It seems like an amazing idea, but they tend to be pricey, more prone to faults, and many models take awfully long to dry a heap of clothes.
Some washer-dryer combos even consume more water in the drying cycle than during washing. While washer-dryer combos are constantly being improved, you should opt for stand-alone washers unless you really need to use the dryer.
Washing Machine Features
Today's washers make laundry much easier. They come equipped with many special features, including:
Add a cloth: After the lid shuts (a nice safety feature), there's another door that lets you chuck in whatever you forgot to load into the basket.
Deep water/deep fill: Delivers serious cleaning by ensuring that the tub is full of water during washing and rinsing.
Wi-Fi connectivity: A washing machine with Wi-Fi connectivity lets you begin your wash cycle remotely, track wash time and do a quick analysis from a handy smartphone app.
Other washing machine features also include delayed wash, quick wash, sanitation, detergent dispensers, steam-cleaning, wrinkle-release, automatic load balancing, built-in sink for soaking clothes, and oxygen-based cleansers for brightening without bleach.
Your Amount of Space
How much space have you got? Where will you place the washing machine? How much room will you require so as to open the lid or door, load the machine and unload it, move about with a basket of wet clothes, and open and shut any doors leading to the laundry room itself?
Is it difficult to access essential water, gas, or electricity sources? If your new washer requires hot water, do you have an inlet in your laundry room? Get your measuring tape out, jot the dimensions down in a notebook (as well as your current washer's dimensions), and have them at hand when you do some shopping.
If you're short on laundry room, then a front-loading washer may be a better option since you can easily wall-mount or stack your dryer over it, or you can use the top part as a workspace. Most front-loading washing machines can also fit in a regular kitchen cabinet area, so you can also install them under a benchtop.
Noise Level
In general, front-loading washing machines are noisier than top-loading machines since they spin faster. If your laundry space is near your living room, this can be a problem. As such, take this into account when making your buying decision.
Hot/Cold Water Connections
Some washing machines need both cold and hot water to function optimally. If you want your washer connected to just cold water, you may need a sealing cap or special connector for your hot water inlet. A washer with heater (front-loading washers only) can especially be useful if it's connected to cold water because it offers the choice of warm water when needed.
For dual-connection washers, many washing machine manufacturers recommend a lower temperature than what most water heaters deliver—mainly solar water heaters. To lower the temperature, you may require a tempering valve. Counterintuitively, washing machines with no hot water inlets actually offer a wider range of temperatures as they aren't limited by your home water heater's maximum temperature.
Washing Machine Capacity
When choosing a washing machine, consider the amount of laundry it'll hold. The size of its wash basket determines the capacity. Families with kids who do lots of washing every day may find a large-capacity washing machine more convenient in reducing the frequency of washing. Small-capacity washers, which consume less power and water, can be cost-effective for couples and singletons.
Here's a rundown of typical washing machine capacities:
Extra-large size: at least 3.1 cubic feet
Large size: 2.7-3 cubic feet
Medium size: 2.1-2.5 cubic feet
Compact size: 1.7-2.3 cubic feet
Types of Wash Cycles
Basic washing machines have 1 to 4 spin speeds and agitation levels. Some top-of-the-range models have extra options. Predetermined wash cycles combine varying temperatures, speeds, and agitation levels to clean certain kinds of clothes.
A standard washing machine can have regular, delicate, and permanent press cycles. High-end models can have extra cycles, like a heavy-duty cycle that's designed for work clothes, towels, and jeans, in addition to prewash and presoak cycles for handling stubborn stains. Inbuilt steam cleaning removes wrinkles and stains without pretreatments. It's also beneficial for dealing with allergens.
Consider the types of clothes you'll most often be washing to help you choose. Water-saving models recycle water from slightly soiled clothes. Water temperature models normally include hot or cold, warm or cold, and cold settings. Some pricier models may come with extra temperature combinations that suit more fabrics.
Fast-wash settings clean clothes faster. Controls may be mechanical, with push buttons or rotary knobs, or electronic with options such as touch screens or digital displayers that let you customize cycles further.
Energy Efficiency
Ultra-efficient (energy and water-saving) washing machines save power and help your apparel last longer. Go for horizontal-axis Energy Star front or top-loading washing machines, which tumble clothes rather than rub or twist them.
These models have no agitators and use less energy and water than similar-sized top-loading washers. Some washers may use a certain high-efficiency detergent. The load size, rather than amount of water, determines how much detergent is needed, so follow the manufacturer's instructions.
Our Top 4 Picks
Best Front-loading Washing Machine: Samsung WF45R6100AP
The Samsung WF45R6100AP is one of the best high-efficiency front-loading washing machines on the market. It's powerful, reliable, tech-savvy, and its 10 preset wash cycles make it easy to be customized for any lifestyle and home.
If you regularly have to deal with grass, olive oil, or wine stains, 7 extra washing options and 5 temperature levels will come in handy. Although this washing machine isn't the best water-saver, it's specially built drum will clean and spin your laundry thoroughly with a swirl motion.
Moreover, Samsung WF45R6100AP is self-cleaning and boasts a steam feature. In front-loading washing machines, bacteria and mildew can often build up. This ability to self-clean will ultimately keep your drum and clothes fresh. To save some laundry space, you can set up this unit by itself or together with the right dryer unit.
Now since Samsung WF45R6100AP comes with numerous useful and flexible settings, there's quite a learning curve. But if you're prepared to use your manual in the first few wash cycles, then you'll love what it has in store, including quiet, smooth operation.
Best Top-loading Washing Machine: Whirlpool WTW5000DW
The Whirlpool WTW5000DW High-efficiency Frontloading Washer is a top-of-the-range washer for an unbeatable price. This unit is easy to operate and comes with useful features, like a deep fill feature and 12 wash cycles.
There's a rust-resistant wash basket inside, as well as an impeller plate below the tub that helps agitate and move clothes gently, while creating space for bulky things like blankets.
However, it's worth noting that this unit doesn't boast many features like other models out there. For example, there's no Wi-Fi and auto-dispenser for fabric softener or bleach. But it more than compensates for these deficits by doing your laundry really well, making it great value for your money.
Best Washer/Dryer Combo: LG WM3488HW
The LG WM3488HW is a washer/dryer combination that'll clean and dry your laundry. It offers loads of cycles, 2.3 cubic feet worth of space, and consistent performance—making it an amazing choice for any household or space. The dryer function requires no external vent, so you can set up this washer anywhere a standard washer would go.
The washing machine can take 2-6 hours (based on options chosen) to wash and carefully dry each laundry load. But you won't have to worry about transferring wet laundry from the washing to the drying unit, so the time saved is totally worth.
Best Large Capacity Washing Machine: Maytag MVWB965HC
Any large family with huge laundry requirements is sure to love this large capacity top-loading washing machine. The Maytag MVWB965HC Metallic Slate Top-loading Washer is one of the biggest capacity units on the market with 6.0 cubic feet worth of space. Moreover, it's a high-efficiency model that minimizes water wastage, and its center agitator provides both a capable and thorough cleaning.
The Maytag MVWB965HC's setting options include a steam clean option that uses the internal water heater, and a deep fill option that ensures bulky laundry is saturated. The model also boasts a PowerSpray system to make sure that all of the load gets soapy water. You'll love this design feature, as well as the LED light that'll help you spot every item at the bottom of the wash basket.
Best Budget Washing Machine: Amana NTW4516FW
This is one of the best budget washers on market. While this hardworking washing machine comes with basic features, it delivers an impressive performance. On the inside, there's a porcelain enamel wash basket which may be seen as a compromise because porcelain is prone to chipping.
However, the Amana NTW4516FW can still provide years of worry-free washing and smooth operation, not to mention 3.5 cubic feet worth of space. With the control knobs, you can easily take your choice from 8 wash cycles, and further fine-tune the wash cycle with 5 different temperatures.
If you regularly wash heavy towels or fluffy blankets, you'll love the deep fill feature that supersedes the automatic load-sensing feature and ensures that your laundry is thoroughly saturated.
But keep in mind that this washing machine has a high speed of 700 spins per minute, which can leave heavy, thick items still sopping wet. When doing this kind of load, you might need to wring the bulky items out by yourself.
FAQs
Question: How Do I Find the Right Washing Machine?
Answer: To find the right washing machine for your laundry requirements, there are several factors you have to consider, including the space you have, price of the washer, energy-efficiency, type of washing machine, washing machine capacity, ease of use, features available, and your laundry needs.
Question: What's the Most Reliable Washing Machine Brand?
Answer: The most reliable washing machine brands are Samsung, LG, and Whirlpool. According to Yale Appliance, less than 7 percent of these units will need servicing after buying. In terms of customer satisfaction, J.D. Power ranks LG and Samsung as the best.
Question: How Do I Pick a Top-loading Washer?
Answer: Go for horizontal-axis Energy Star top-loading washing machines, which tumble clothes as opposed to rubbing or twisting them. These units, which have no agitators, save energy and water than similar-size top-loading washers. Some models can use a distinctive high-efficiency detergent.
Question: How Do I Determine What Size of Washing Machine to Buy?
Answer: As a rule, a 4 cubic feet washer can wash 12 to 16 pounds of clothes. A bigger capacity model of 4.5 cubic feet will handle as much as 20 pounds of clothes. Generally speaking, a king-size comforter may fit into a washer than measures 3.8 cubic feet, and a queen-size comforter may fit into a machine that measures 3.5 cubic feet.
Question: What's the Best Washer in 2021?
Answer: The best washing machines in 2021 include GE Appliances Front-loading Washing Machine with OdorBlock, Kenmore Elite Top-loading Washing Machine with Acela and steam wash, Samsung Flexwash Washer, Maytag Top-loading Extra-large Agitator Washer, and Miele TwinDos Washer.
Find the Best Washing Machine Today
The best washers keep your clothes smelling and looking fresh and make your laundry day much easier. Apart from that, the best washing machine can ensure that your towels are rinsed thoroughly and your delicate fabrics aren't ruined.
Whether you're looking for a top-loading washer that can handle multiple loads of a large family daily, a budget front-loading washer, or a smart washer that you can control from the comfort of your backyard or even your car, this guide should help you find the best washing machine for your specific laundry needs.