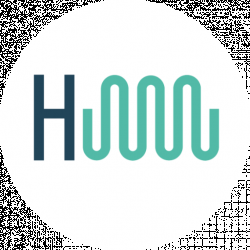 Latest posts by HomeWater Works Team
(see all)
You've just had a warm, soothing shower. You're feeling fresh and relaxed. Then you get out of the shower, land on a wet patch, and your joy is cut short! It's moments such as these that call for finding the best shower doors. If you're using the regular fabric shower curtain or you're redesigning your shower room, we can help you choose a new shower door.
Unlike the customary shower curtain, a door for your shower is a permanent solution that's way easier to maintain and clean but also keeps water off your bathroom floor. A shower door also completely transforms the appearance of your bathroom, whether you're designing your bathroom from scratch or are redesigning your current one.
Several factors will determine your choice of shower door, and this guide covers the basics to lead you towards that perfect fit.
Where to Start
Your choice of shower door is dictated by fitting and your personal taste. When browsing through options at the store or online, you'll need to consider the following:
The layout and size of your bathroom (you'll need correct measurements to make sure the door fits)
The level of privacy you need
The appearance you want to pull off
Also, when having a shower door installed, it's wise to inspect your current plumbing fixtures and showerhead and perhaps consider replacing them.
Measure Your Space
When selecting a shower door, the crucial starting point is measuring your bathroom accurately. Knowing how much space you're working with is vital before you start shopping, since not all shower door options can adapt to the needs of your space. To accurately measure your space, follow these steps:
Measuring Width
Measure from wall to wall at the bottom, middle, and top of the shower opening. Be sure to measure to the closest 0.0625 of an inch. Don't worry if the measurements are different. Take the largest measurement as the width of your shower door.
Measuring Height
Measure the height of your shower from the top to the bottom. If you have a tub shower, measure the distance from the bathtub's edge to the top of your shower. Also, take into account the height of the tallest person who'll be using the shower when determining the ideal height.
Select the Shower Type
Before buying a shower door, be sure to first determine what kind of shower is installed in your bathroom. Of course, different types of doors suit different showers. That said, there are three major types of showers.
Tub-shower: This has both a shower and tub and is one of the most common kinds of showers.
Alcove shower: This is a basic type of shower with just a shower and no tub.
Corner entry showers: A corner entry shower doesn't have a tub, too. The shower is built into a bathroom corner. There are two main varieties of this shower: neo-round shower and neo-angle shower.
Neo-round showers have rounded panels and a sliding door while neo-angle showers have straight panels on both sides of the door.
Choose the Shower Door Type
There are many different types of shower doors and each comes with its own pros and cons. We'll walk you through each door variety to help you pick the best one for your shower.
Sliding Shower Doors
Sliding doors or sliders are ideal for building large shower rooms. They are a popular style that features a sliding panel and a fixed panel. To allow access, the sliding panel rests on rollers and glides behind the fixed panel.
Most sliding door manufacturers offer at least 500 mm of access room. Since the door slides behind the fixed panel, a sliding door is usually at least 1000 mm wide.
Pros:
Ideal for creating bigger shower spaces
Most styles can be spun for right or left-hand access
Adding a side panel can create a corner shower
The door never opens out and takes up no floor space
Cons:
Sizes only typically begin at 1000 mm wide
At some point, rollers do fail and need replacing
Hinged Pivot Shower Door
If you have a large bathroom, you should consider buying a hinged pivot door. This design, also known as a swing-open door, opens on hinges like your standard home doors. This door design is most commonly seen in showers with slender openings, like standalone corner showers.
A pivot door can be fitted with 1-2 fixed panels and is typically set up to open outwards. For this door style to work, you need enough space for the shower door to open completely without obstruction. But some homeowners opt to mount pivot doors so they can open inward or open both ways.
Pros:
They are inexpensive
The design is simple, so, little can go wrong
Ideal for small spaces and some designs adjust down to 650 mm
Cons:
75 percent of the door takes up bathroom space
Inswing/Infold Shower Door
This is arguably the rarest and most unique shower door design. The design features a special arm system that opens the shower door into your showering area. Then once you get in and shut the door, it wraps around you. Some designs open completely into the showering space and others bestride halfway in and out.
Those are lovely sweeping motions, but all these features come at a price. Infold shower doors may cost up to thrice the price of pivot doors. But for those who are short on space, an Infold shower door might be the best option.
Pros:
Smooth opening action
Perfect space-saving design
Sizes range from 700 mm to 1000 mm
Cons:
Fairly expensive style due to the intricate mechanism
Bifold Shower Door
The Bifold is not only one of the most reliable designs but it's also one of the oldest. It's used in residential homes as well as mobile homes and caravans. The inward-opening, split-folding style is basic but does its job efficiently.
If you're shopping for a Bifold shower door, buy one from a good brand. It's easy on the eye and more than reliable.
Pros:
The split-folding, inward-opening style saves your showering space.
Cons:
Not as beautiful as some doors
Generally thinner glass
Curved Shower Door
This door style can improve the appearance of an oddly-shaped or cramped bathroom, especially if the shower is in a corner. A curved shower door design smoothens the tough, square lines in a bathroom, giving it a sleek and sophisticated look.
With a clear glass curved shower door, you can shower in style, stop water from leaking and not have much glass to clean.
Pros:
Ideal for shower corners and small, oddly-shaped bathrooms
A space-saving style that's classy and sophisticated
There's less glass surface to clean
Cons:
Not ideal for a shower and tub combination or a shower that's not in a corner
Choose the Shower Door Frame
When it comes to frames, there are three main options—framed, frameless, and semi-frameless. Below are the characteristics of each style:
Framed Shower Doors
This door may feel slightly outdated but it still boasts some great qualities. Usually, an aluminum framework supports the glass and the finish may match the shower room's wall treatment.
Pick a framed door for your bathroom with a traditional or contemporary look. But do keep in mind that the framework can be susceptible to corrosion, mold, and mildew over time. Moreover, framed doors open only outward.
Pros:
Lots of versatile options
Affordable option
Durable aluminum frame offers adequate support
Cons:
Looks a little outdated than contemporary frameless styles.
Frameless Shower Doors
Many homeowners like the modern look of a stylish frameless shower door. Since there's no metal frame, installing this door gives your shower a smart and sophisticated look.
Pick a frameless design with frosted or clear glass, only use minimal hardware, and accentuate your shower fixtures and tile. A frameless shower door is ideal for minimalist, industrial, or contemporary bathrooms.
Pros:
Minimalistic, clean look that's easy on the eye
Minimal hardware keeps your shower door secure and reduces mold and mildew
Uses thicker, armored glass
Cons:
Costlier than a framed design
Semi-framed Shower Doors
This style of door combines the aspects of framed and frameless doors. Only certain door sections are framed to provide extra stability.
This door style has the thick glass and clean look of frameless designs, and the tight cover of framed designs. Semi-framed shower doors are suitable for these types of showers:
Tub showers
Alcove showers
Corner entry showers
Select Shower Door Glass
Today's glass shower door choices range from transparent, frosted, virtually invisible, decorative patterns, and textures that mimic the real world. You can also get custom designs or select from any color to suit your own personal style. Below are the common varieties of glass shower doors.
Clear: Clear glass models have no patterns and resemble a clear glass window pane. Clear glass lets in the highest amount of light. This option is easy to maintain and offers a simple appearance that complements any decor.
Clear glass shower doors are perfect for alcove showers, corner entry showers, and tub showers.
Frosted: This type of glass is sand-blasted or etched to look opaque. It lets in light but provides more privacy. Frosted glass shower doors are also ideal for alcove showers, corner entry showers, and tub showers.
Patterned: Patterned designs feature a specific style or reoccurring style etched on the door to form a creative focal point. Similar to frosted glass, patterned shower doors let in light and offer more privacy. You can also select a classy pattern to go with your bathroom decor.
Patterned shower doors are perfect for alcove and tub showers.
Glass Texture Styles
Like patterned shower doors, texture door styles also offer extra privacy while still letting in light. They feature a special texture on the door's surface. Glass textures can help hide things such as soap scum and fingerprints in between bathroom cleanings. There are various types of textures out there.
Smooth: These have no texture. They let in the highest amount of light and are easy to clean and maintain. Smooth glass textures are ideal for alcove showers, corner entry showers, and tub showers.
Rain: This texture mimics the look of raindrops. This hides water drops really well and creates a unique appearance that complements various decor styles. The rain texture shower door is ideal for tub showers, alcove showers, and corner entry showers.
Obscure: As the name suggests, obscure glass texture is an elevated texture with no clear discernable shapes. The texture is versatile and will complement any style of decor. It's ideal for corner entry showers, alcove showers, and tub showers.
Hammered: This texture mimics the look of hammered metal. Once light hits the hammered texture, it may create various unique visual effects. Like all the glass textures above, the hammered texture is perfect for tub showers, alcove showers, and corner entry showers.
Choose the Shower Door Finish
Once you've chosen your new shower door, it'll need a beautiful finish. Finish refers to the appearance of a door's metal parts.
Oiled rubbed bronze and brushed nickel are fantastic finishes for any bathroom. It goes without saying that you can also opt for the ever-popular chrome finish.
If you choose framed shower doors, you can select the frame's finish. You can also pick the finish for hinges and handles.
If you're updating your bathroom, you should buy a finish that complements your tub fixtures and showerhead.
FAQs
Question: What Should You Consider When Shopping for a Glass Shower Door?
Answer: When looking for a shower door to buy, go for one with a maximum width that's greater than or equal to your shower opening or tub's maximum width. Choose your preferred style of glass. If you value privacy, pick a glass door with a texture or pattern.
Question: What's the Best Shower Door Brand?
Answer: The best shower door brands include DreamLine Infinity-Z Sliding Frameless shower door, VIGO Elan Sliding Frameless shower door, Aston Sliding Frameless shower door, Enigma-X Frameless shower door, VIGO Pirouette Frameless shower door, and SUNNY SHOWER BP05P2 Sliding Frameless shower door.
Question: What's the Best Cleaning Product for Glass Shower Doors?
Answer: The best cleaning agent for glass shower doors is ammonia. It can help produce a spotless finish on the glass after cleaning the shower door.
Combine two quarts of distilled warm water with two tablespoons of ammonia in a big spray bottle. Then spray the shower door and leave it for three minutes. Finally, wipe the door clean with some microfiber cloth and rub off any spots with a dry clean cloth.
Question: What's the Perfect Height for a Shower Door?
Answer: A shower door should be around 72 inches high. If the width exceeds 36 inches, you may need to install an additional panel on the door to carry the structure's weight.
While a shower door should be 72 inches high on average, it's the weight and width of the door that determine the maximum height.
Question: Which Shower Door is Better: Framed or Frameless?
Answer: Frameless shower doors feature sturdy tempered glass panels. Unlike framed shower doors, they can work without metal support. They tend to have a clean, contemporary look that homeowners love. It's safe to state that most homeowners prefer frameless shower doors to framed ones.
Ready to Get New Shower Doors?
The best shower door should perfectly fit the aesthetic profile of your bathroom and shower. Sliding and frosted framed shower doors may look more dated because home decor buffs prefer semi-framed or frameless clear shower doors. To pick the best shower door, consider your bathroom's space, shower details, and fixtures. If you don't want to have to clean your shower frequently, a stylish, frameless clear glass door might not be the right choice.
Go for an etched or frosted shower door with a bespoke design if you want your shower to be the visual focal point in your bathroom. If space is at a premium, buy a Bifold door or fixed European-style partition instead of a hinged shower door.
The majority of shower doors are made of long-lasting tempered glass or can be made of fiberglass or acrylic. Depending on your taste, space, and budget, you can select a shower door that shows off your personality and makes showering feel like your spa time.