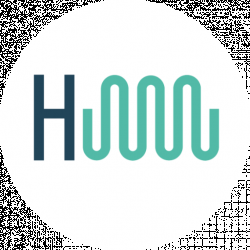 Latest posts by HomeWater Works Team
(see all)
FAQs
Ruvati is one of the most popular sink manufacturers in America. What makes this company stand out from the rest is that it produces top-quality sinks at an affordable price. Also, this company focuses on creating beautiful products that last for a long.
Ruvati has total confidence in their products because most of them come with a lifetime warranty. You can depend on these sinks to handle even the heaviest use. 
However, these sinks come in a wide range of sizes and shapes, so finding the right product for your kitchen can be a bit challenging. Fortunately, we have looked at the best Ruvati sinks to help you find the right one.
Ruvati 30-inch RVM4250 Undermount Stainless Steel Kitchen Sink
Features
Lifetime warranty

Curved bottom

Double installation

High-quality construction 
The Ruvati 30-inch RVM4250 Undermount Stainless Steel Kitchen Sink comes with multiple high-end features available in different sizes. The tough 30-grade steel construction means you will not need to worry about it wobbling even after heavy use.
Moreover, the beautiful satin finish makes it durable, adds a beautiful touch to your kitchen, and ensures it looks as good as new even after using it for long. The undercoating and tough sound guard prevents it from producing a loud sound once water pits the sink. However, the best thing about this unit is the versatility it provides.
It features a finished and brushed rim that supports both under-mount and top-mount installation techniques. Another impressive thing is that the sink is deep enough to hold even the largest pots and pans. 
This model's bottom is a top-quality grate that protects the stainless steel from scratches or injuries. Still, on the bottom, it features a curved design that prevents food residues from blocking the sink. Lastly, the product comes with a lifetime warranty from the manufacturer.
Pros
Large and spacious

Easy to clean and maintain

Great finish

Durable 

Scratch-resistant
Cons
Some people claim that it has a strong smell 
Ruvati 23-Inch Ledge Bar Workstation Kitchen Sink
Features
Single bowl

Lifetime warranty

Undermount installation technique  

10 inches deep 
If you are looking for a high-quality sink that requires under-mount installation, you will not go wrong with the Ruvati 23-Inch Ledge Bar RVH8308 Workstation Kitchen Sink. It comes with an integrated cutting board for fast food preparation.
In terms of construction, this model is made from stainless steel that is sturdy, durable, and easy to clean.
Furthermore, the brush features a brushed finish meaning you will not need to worry about it staining or rusting. Stainless steel is also impressive since it blends nicely with most kitchen decors.
Ruvati RVH8308 is available in multiple sizes, so you will have an easy time finding the right fit for your kitchen. The SoundGuard at the bottom of the sink has a rubber padding that prevents it from making a loud noise when in use.
Apart from that, this sound guard further increases the longevity of the sink. 
Installing this sink can be tedious, but fortunately, the manufacturer provides an instruction manual and the necessary tools. Overall, this Ruvati kitchen sink is ideal for anyone that wants a durable and elegant option. 
Pros
Produces less noise

Luxurious brushed finish

Easy to clean

Heavy-duty and durable construction 
Cons
Ruvati Drop-in 30 X 22-inch Topmount RVH8009 Stainless Steel Kitchen Sink
Features
Single bowls

Top Mount mounting style

Lifetime warranty

Comes in multiple sizes 

10 inches deep 
If you do not want an under-mount sink, then a top-mount model like the Ruvati Drop-in 30 X 22-inch Topmount RVH8009 Stainless Steel Kitchen Sink will be a great alternative. This unit comes in multiple sizes and is also quite easy to install.
It also has a depth of 10 inches, so you can comfortably clean your bowls and pots in this sink.
Also, the sink features a heavy-duty brushed finish, which makes it durable and easy to clean. It is made from premium stainless steel and claims to be 37% thicker than regular models. As such, this kitchen sink will last longer and produce less sound during cleaning.
To further reduce noise, this unit features a Ruvati SoundGuard mechanism and thick rubber padding. 
Although it comes with a top-mount design, the Ruvati RVH8009 has an elegant look that will match nicely with any modern kitchen décor. The bottom of the sink has a sloped design which ensures that water drains completely. Cleaning this sink should be easy due to the slightly curved corners. 
Pros
Easy to install

Great look and design

Comes with a limited warranty

Minimal sound
Cons
Ruvati Undermount Tight Radius Kitchen Sink
Features
16 Gauge thick stainless steel

28 x 10 x 19 inches

Brushes stainless steel

Undermount and top-mount installation 
The Ruvati Undermount Tight Radius is among the best Kitchen Sink available in the market today. It comes with heavy-duty construction, sleek design and is available in a wide range of sizes. What makes this model better than others is that it allows both under-mount and top mount installation.
Moreover, it is made from 16-gauge steel that makes it durable and ideal for hiding scratches. Most stainless-steel sinks tend to scratch, but you do not have to deal with this issue due to the brushed finish when it comes to this one.
The sound guard and thick padding mean there will be no obnoxious sound when cleaning your dishes. Ruvati RVH7250 is equipped with a 3" drain fitting and sloped bottom, which ensures it stays clean and dry. Cleaning it should not be easy thanks to the slightly curved corners. The corners also give the kuchen a modern and elegant look. You can confidently buy this sink as it comes with a lifetime warranty from the manufacturer.
Pros
Easy to install

Great drain grooves

Decorative drain cover

Easy to clean
Cons
Ruvati Verona RVH200 Apron-front Kitchen Sink
Features
Stainless construction

Brushed finish

Standard drain opening

Heavy-duty undercoating 
If you want the best sinks for a large kitchen, we recommend the Ruvati Verona RVH200 Apron-front Kitchen Sink. This elegant unit comes with high-end features that make your tasks in the kitchen easier and faster.
Like most of the products in this list, this one is made from 16-gauge stainless steel, which makes it long-lasting and easy to clean. 
Then there is the brushed finish which hides scratches and prevents the sink from rusting. Furthermore, the rubber padding and sound guard undercoating in the sink reduces the sound produced once water hits the sink. 
A single look at this unit might make one think that it has a complex installation process. However, this sink is easy to install, especially because it comes with an instruction manual and all the tools you will need for installation. At the bottom of the sink are grooves that make it easy for food residues and water to move into the drain. 
You do not need to worry about your sink clogging thanks to the Strainer basket that traps food debris. Another unique feature is the hardwood cupping board that gives a convenient area to place your vegetables after washing them.   
Pros
Easy to install

Modern look

Sturdy and durable construction

Drains quickly 
Cons
Lacks angling toward the drain  
Ruvati RVH9733BL Gunmetal Stainless Steel Kitchen Sink
Features
Colored finish

Rounded corners 

T-304 stainless steel

Gunmetal matte black color 
The Ruvati RVH9733BL Gunmetal Stainless Steel Kitchen Sink is a perfect combination of traditional and modern design. The farmhouse sink is made from 16-gauge stainless steel that ensures durability and convenience.
With this unit, you never need to worry about your sink tarnishing or rusting. Still, on construction, this model has a beautiful black matte coating that makes it easy to clean and adds a touch of beauty to your kitchen countertop. 
What more, Ruvati RVH9733BL uses a nano-PVD mechanism that helps it be strong enough to handle tough use. The sink features a sound guard and thick noise-canceling pads that prevents loud sound when in use.
When it comes to installation, you can either use the drop-in or under-mount technique. This sink is quite large, so you can comfortably clean your large pots. 
However, if you have a limited kitchen, this might not be the best option. 
Pros
Resistant to rust and peeling

Easy to install

Great sound absorption

Comes with necessary accessories
Cons
Factors to Consider before Buying a Ruvati Sink
A kitchen sink is not just something you buy frequently or replace each year. With that in mind, it is important to take time and look for the perfect sink for your kitchen.
In this section of the article, we have looked at what you need to consider to ensure you get the right Ruvati sink for your kitchen. Let's take a look.
Material
The material used to make a product will determine its performance, reliability, and durability. In this case, the material you decide to go for will be influenced by various aspects such as the purpose of the sink, maintenance, budget, and kitchen décor.
Sinks are made from different types of materials, including porcelain, stainless steel, cast iron, and more. 
Your kitchen countertop is another thing that will determine the type of material to select. Most people prefer using stainless steel because it is easy to maintain, durable, and blends well with most kitchen decors. That said, this material easily gets dented, so it's important to wipe it clean after use. 
Granite is another popular material used to make Ruvati sinks. What makes this material a great choice is the elegance and durability it provides. Also, it is quite affordable, so those on a budget can choose this material. This material blends perfectly with most modern kitchens and enhances the general look of the kitchen. 
Unlike stainless steel, this material is scratch-proof, meaning it will retain its original look even after using it for a long. However, the most affordable sink material is cast iron. Despite the low cost, this material is highly durable and does not scratch. 
The shape of the sink 
After deciding on the best material for your kitchen, the next thing you need to consider is the shape of the sink. This will mostly depend on the design of your kitchen countertop. Ruvati sinks come in various shapes, but the most common are rectangular and oval.
If you want a large sink where you can comfortably wash big dishes, then a rectangular-shaped sink will be an excellent option. 
On the other hand, if your kitchen has limited space or wants a sink that is easy to clean and maintain, then consider going for an oval-shaped sink.
Size
Sinks come in a wide range of sizes. The purpose of the sink and size of your kitchen countertop will determine the size to select. The most common are 30 to 50mm in width and 700 to 1200 in length when it comes to sizes.
But you can still get larger sinks than that; these are just the average sizes. Also, some sinks have a single bowl while others have a double bowl. 
Double bowls are often more expensive than single models because they are larger and provide you enough space to separate clean dishes from dirty ones. If you have limited space in your kitchen, then avoid going for multi-bowl sinks.
On the other hand, single bowl sinks are cheaper and easier to install than double bowl sinks. 
These are perfect for smaller kitchens and still get the job done. The only downside with these sinks is that washing larger dishes on single basins can be a bit challenging.
Mounting
Apart from design and construction, you also need to consider the installation technique. Generally, sinks come in two main types under-mount and drop-in. An under-mount sink is one that is mounted at the bottom of the counter.
It is installed under your kitchen counter using nuts and washers. It's important to ensure that the installation instructions and tools are included in the package. 
Installing under-mount sinks consumes a lot of time and energy, but most people opt for this technique because it rests under the counter, thus maximizing space.  Undermount sinks are made from composite, stainless steel, fireclay, and copper.
These sinks work best with countertops made from marble and granite.  
When it comes to drop-in sinks, these are installed on the counter using some manufacturer's unique clips. They are more affordable than under-mount sinks. Additionally, installing them requires less time and labor. The main downside about drop-in sinks is that getting rid of residues can be difficult as they tend to be trapped on the rim.
That said, you can always invest in a great cleaning tool to make your work a bit easier. 
Maintenance
Another thing you need to keep in mind when selecting the right Ruvati sink is the ease of cleaning and maintaining it. The last thing you want to spend hours trying to get rid of stains on the sink. That is why you should consider going for something easy to clean and maintain. Also, look if you can easily clean the corners. 
Generally, cleaning square-shaped sinks can be a daunting task, especially at the edges. But you can always use a toothbrush to remove the stains. 
Budget
Whether you are working with a high or low budget, you will easily find a product that will meet your needs. It is important to keep in mind the amount of money you are willing to spend on a sink.
Ruvati has considered this factor and provided both highly-priced and affordable sinks. So, what you pick depends on your budget.
 It is worth noting that things like material, quality, size, shape, and durability will determine the price of the sink. 
Accessories
We noted that most Ruvati sinks come with a wide variety of accessories for easier usage and installation. Some of the extra accessories that come with these sinks include an integrated cutting board and basket for draining your dishes. 
Tips of Cleaning and Maintaining a Ruvati Sink
If you are using a stainless-steel kitchen sink, rinse it to protect it from scratches and damage.

Once you finish rinsing it, add baking soda to the sink until it forms a paste. Clean it wiping all areas, and then rinse it.

Next, disinfect the sink by lining it with white vinegar or acetic acid paper towels. This not only gets rid of any bacteria but also helps to cut grease. Leave it for around 30 minutes, then throw away the paper towels.

After that, rinse the sink again, but this time use warm soapy water and a clean cloth.

Do not forget to widen and clean the handles with warm soapy water. If you find it difficult to reach some parts of the sink you can use a toothbrush to get rid of any food debris. 

Finally, give the entire sink a final rinse and dry it using a clean, dry cloth. And you are done!
Tips of Sink Maintenance
Avoid Stains and Scratches
You want to keep your valuable investment free from stains and scratches because replacing it is quite costly. The first thing you can do to protect it is to place a perforated cover below your sink. This protects both your dishes and sinks from scratches and mars.
Moreover, if you use a porcelain enamel sink, avoid placing acidic fruits and food at the top of the sink.  Exposing the sink to acids will eventually stain and scratches the surface. 
Avoid clogging the sink
A clogged sink has to be one of the most irritating things. Pouring grease down the sink is one of the leading causes of sink blockage. If your sink gets clogged, you need to make a mixture of tartar, baking soda, and salt.
Keep this mixture in a sealed container, then pour a cup of boiling water and a cup of the mixture down the sink's drain. 
Food Residues
We have all felt the urge to push those food remains down the drain. Bad idea! Instead, dispose of those food residues in the garbage to prevent those residues from forming a stinky and smelly build-up. They may also reduce the longevity of your sink. 
Question: How does a Pressure-assist toilet function?
Answer: Unlike gravity-assist toilets that use stored water and gravity to push the waste down the bowl, pressure-assist toilets have airtight tanks. When water fills this tank, the air is compressed creating pressure. After flushing the toilet, the trapped air forces the water down the toilet bowl, clearing all the waste.
Question: How do you fix a pressure-assist toilet that leaks?
Answer: If the water continues to run after flushing your pressure-assisted toilet, the problem may be lying either on the gasket fitted between the tank and the bowl or the bolts used to fasten the tank to the bowl. Arm yourself with tools like bolts and washers, adjustable wrench, pliers, and mini hacksaw.
Start by emptying the tank and shut the water supply valve, remove the bowl to separate it from the tank, put in the new bolts together with the rubber washers, and ensure they are securely fastened. If leaking does not stop, replace the gasket, reinstall the tanks and check for leaks by continuously flushing to check whether the leaking has stopped.
Question: Are pressure-assisted toilets dangerous?
Answer: If too much pressure is stored in the toilet bowl when the water is flowing, there are chances that the water tank may explode. Such an action may be dangerous to the person using it at that particular moment. However, this does not occur often.
The manufacturers have put too much into the toilet designs to ensure safe usage and effective toilet performance.
Question: Are pressure-assist toilets better?
Answer: Yes. From quality to efficiency, pressure-assisted toilets are rapidly gaining popularity. The powerful pressure-assist system clears more waste using less water.
There is no need for double flushing since one flush is enough to clear everything, and the bowl sparkles with cleanness. Also, a pressure-assisted toilet is designed to deal with any waste; therefore, there are no clogs at all.  
Final Verdict
Finding the best sink can be a challenging task. However, with all the top products and information discussed in this guide, the process becomes easier. While all the products on this list will offer amazing and reliable performance, some models stood out from the rest.
Let's start with our top pick, the Ruvati 30-inch RVM4250 Undermount Stainless Steel Kitchen Sink. This model allows both top-mount and under-mount installation making it one of the best Ruvani sinks out there. It is also designed to add an elegant touch to your kitchen, and the heavy-duty stainless-steel construction makes it a long-lasting sink.
However, if you are on a budget but still want a high-quality sink, you will not go wrong with the Ruvati RVH7250 Undermount Tight Radius Kitchen Sink.