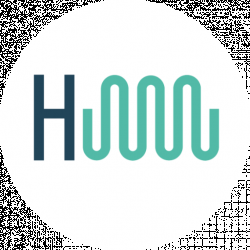 Latest posts by HomeWater Works Team
(see all)
Are you undecided on the best dual flush toilet option? This piece carries the right information by uncovering different dual flush toilet alternatives that are suitable for you. Many prefer to use dual flush toilets because they have a water-saving design, thereby lowering your monthly water bills. 
The purpose of this write-up is to teach you how a dual flush toilet works and offer you some of the best models in the market for your selection. In the end, you should pick the correct one and experience an exciting bathroom experience. Read on.
Buyers Guide of the best Dual flush Toilet option
Different manufacturers are flooding the market with various dual flush toilet models while confusing buyers on finding the best among all options. As a new buyer, you are responsible for gauging these toilets under different elements before deciding. This section uncovers some of those parameters to employ and help you separate fake from real.
Noise Levels
Some toilet models have a silent flush, while others produce a rumbling noise which can be irritating. Loud flushes are not convenient, especially when you are trying to sleep train your baby. As such, it could be reasonable if you settle for a toilet that has a muted flush. 
What makes a difference is the type of flushing mechanism. For instance, while others would want down jets or up jets, others would settle for cyclones or drips with different noise levels. Ensure that you settle for a correct toilet that can tolerate a suitable noise level without interrupting someone's attention. 
EPA Rating
As per standard, companies should maintain a cistern capacity that is less than 1.6 gallons. You will get a certificate if you develop a toilet that supports 1.28 gallons or below on the condition that such a toilet flushes effectively since similar models may give poor service. 
If you treasure conservation, then it is reasonable to settle for a toilet with an EPA certification referred to as EPA WaterSense. Such toilets use less than 80% of the EPA recommended standard of 1.6 gallons. However, it is all about the number of flushes and not about cistern size. 
Some models use 0.8 gallons per flush, but they may need more than three flushes to eliminate solid waste. It is vital to find a good hardware store that allows you to test them before settling for the right pick. 
Mounting Position
Some models have cisterns hidden behind the wall, while others use a compressed tank for fitting in the back of the toilet bowl. In either case, you can still mount such toilets on the floor or the wall depending on the plumbing structure and the bathroom layout. 
Before you make a decision, assess the available floor space. For instance, floating wall-mounted toilets can make the bathroom appear bigger. However, one can still reinforce them with steel brackets. 
Some models can have their rear plumbing exposed, leaving awkward gaps and spaces for hiding dirt. You can overcome that by using a skirted toilet which is more hygienic and less distressing. 
Physical Requirements
The main toilet sizing issues are height and length. A toilet seat can be as small as 16 inches and as long as 20 inches to suit your preferences. Elongated seats have more than 18 inches to promote a more natural posture. In case you have smaller bathrooms, then a shorter seat is ideal for you. 
Another element that you must factor in is any height that should agree with other special groups' needs. Such people may have back problems or be elderly hence need proper dimensions. If you have to purchase the seat differently, ensure that it can fit into the toilet perfectly. As a rule of thumb, measure the rough-in beginning from the baseboard. 
Materials
Materials dictate the lifespan of your toilet option. Most of the toilets come from durable porcelain construction. Your ideal toilet should have incredible material construction, which can be cost-effective. Any weak stuff that is prone to constant breakage makes your life more expensive. We recommend a long-lasting toilet coupled with material excellence. 
Flushing Mechanism
Many dual flushing toilets have an elaborate flushing mechanism to achieve effective and powerful flush with minimal water consumption. There are two main common flushing structures. First off, a pressure-assisted mechanism uses a mixture of highly pressured air and water. Such systems are costly and louder yet more powerful.
Another flushing mode is a gravity flush structure that is easier to use than normal pressure-assisted flush structures. Such a system functions by using gravity for the water weight to produce a flush. These systems happen to be much quieter and save more water. 
Pricing and Warranty
You must access your pocket before you purchase a suitable toilet for you. You can do so by performing further research to establish better brands with timely services to meet your expectations. If one is on a limited budget, you should go for lowly priced items. If money is not an issue, you can settle for the one that deems fit for your needs. 
A warranty speaks volumes concerning the quality of an item. Longer warranties can exceed five years. Consequently, other alternatives have limited warranties that never go beyond two years. Understand the terms before buying the toilet. 
Review of the Best Flush Toilet Options
The market is never kind to you if you lack a clue of a good dual flushing toilet. Well, worry not, as we will be shedding more light concerning such models in this segment. Have a look at the below items and make a decision based on your assessment. 
TOTO CST746CSMF#51 Toilet
Toto dual flush model is an improvement of a single flush option due to several add-ons as well. First off, light flushing can only consume 0.8 gallons of water, while heavy flushing can extend to 1.6 gallons, respectively. One sure thing is that this Toto toilet will not streak thanks to the use of patented ceramic Cefiontect glazing.
More importantly, this toilet has fewer nooks and crevices, thereby creating limited spaces for dust and dirt to hide. 
This toilet has Dynamax Tornado Flush, which guarantees effective waste removal whether you are performing a full or light flush. Surprisingly, this kind of toilet comes in several colors, such as beige, white, black, or bone. Color options cost a bit higher. This dual flush toilet has a single lever to advance all flush mechanisms, unlike other dual options with two light or full flush buttons. 
The rimless technology ensures that you encounter a quiet flush. One unique element of this option is it has a universal height which creates comfort for a broader range of individuals. Due to high-quality materials construction, it is a reliable toilet for lifelong functionality. 
Pros
Manifests in five color variants for one to select the most suitable option for a preferred décor

Has a ceramic glaze that prevents any occurrence of streaks and eventually lowers the cost of maintenance. 

Manufactured with top-quality materials, making it suitable for extensive usage. 

One enjoys silent operations than other options on our list 

Conserves the environment by saving water
Cons
High costs of installation
Read More:
Woodbridge T-0020 Dual Flush Toilet
Woodbridge is a one-piece toilet with a square design, unlike the usual curved options. It has a skirted trap with fewer edges and corners for damp and dirt to hide. Typically, this toilet has a compressed shape to make it suitable for cozy bathrooms.
For example, this toilet sits 27 inches from the wall while carrying a narrow cistern to save space. Other dimensions are it is 15 inches wide and 18 inches from rim to seat bolt. 
Besides, this toilet has a slow-closing seat as a safety measure. There is a soft-closing seat that enjoys a stainless steel hinge which is durable as it never loosens the seat. 
Furthermore, it achieves a powerful flush that is super quiet with no complications such as leaks and clogs. The luxurious modern designs complement different styles. 
Fantastic stylizing provides a good talking point as it is environmentally preservative. More so, it can serve users of different ages, heights, and weights. This dual flush system uses 1.28 gallons per flush on average. Lastly, it is a highly efficient toilet that meets the standards of CSA and UPC. The entire package has all the parts you require for installation. 
Pros
Has smooth glaze, clean lines, and skirted bottom to supports an easy cleaning exercise

It is a WaterSense complaint as it uses 1.6 gallons on a solid flush while 1 gallon on a fluid flush to preserve the environment.

Has a clean, sleek look that complements various styles like craftsman's or traditional

With comfortable chair supports different categories of people, whether an adult or young

Powerful and silent flushing mechanisms
Cons
Its unique shape complicates easy access to spare parts as one must order from the manufacturer directly 
Kohler K-5401-PA-0 Dual-Flush Toilet
Kohler K-5401 is the right version to fit into your smaller bathroom perfectly. That is so because this option occupies minimal space while producing a powerful technological punch.
For instance, this toilet has multiple wet options for a pulsating massage, spraying nozzle, and spiral cleaning under your preferred temperatures. Other unique parts are a deodorizer and a built-in dryer on pre-sets. 
Cleaning a wet washer is not important as UV light or and distilled water sterilizes it. Still, this toilet has a proximity sensor to reduce your guest's learning curve. That implies that the lid closes while you are out and opens when you are in. For extra comfort, the seat has elongated dimensions and an ergonomic French design.
Once you are through, this toilet will flush itself automatically. It consumes 1.28 gallons per flush for a solid flush while 0.8 gallons power flush for a liquid option. 
Notably, this toilet lacks batteries, so you have to plug it into an AC directly. There is a touch panel remote controller for activating the night light. Generally, such automated cleaning systems are suitable for invalids and the elderly. 
Pros
Has a minimalists design to promote smaller bathrooms to appear larger

As a one-piece design, the process of installation becomes a breeze

Auto mechanisms improve your bathroom experience to be luxurious and entertaining

Comfortable and ergonomic chair is a preference for adults and invalids

It is a dual flush with a water-saving design
Cons
Costly in terms of purchase and repairs
Swiss Madison Toilet
Swiss Madison enjoys a superior and clean design. For instance, it has a one-piece design featuring gentle curves for easy cleaning. This toilet has a seat with a quick snap and push-button removal to facilitate easier cleaning. The seat has a sturdy ceramic construction that features a slow-closing lid to prevent slams, cracks, and injuries. 
This toilet abides with water conservation practices by using 0.8 gallons of liquid wastes while 1.6 gallons for solid wastes. Flush buttons are accessible on top of the toilet tank. The bottom has a skirted design which makes it unique with low maintenance costs. This toilet does not use electricity unless you add a bidet which you must purchase separately. 
Having a customized seat comes with various benefits as it suits various needs. However, this option is not convenient for narrow hips. The cool thing is this toilet can fit a secondary bathroom which lacks many activities. Having a minimalist design implies that it does not require much cleaning, particularly on its outer surface. 
Pros
Has a wide seat with a sturdy structure to make them ideal for plus-sized homeowners

Consumes 1.28 gallons for heavy flush while 0.8 gallons for a light flush 

Attractive modern aesthetics are suitable for an artsy theme house 

Seamless design porcelain is easy to clean

Affordable installation costs 
Cons
Replacements must come from the manufacturer, which can be frustrating
KOHLER K-3987- Dual-Flush Toilet
Kohler K-3987 can be the best pick for value. It enjoys a vitreous china construction with an almond color which promotes a striking look. Good enough, the use of a class five flushing technology gives it efficient flushing intensity.
Moreover, this Kohler option has a wider valve that promotes speedy water release at high pressure, thereby leaving a clean bowl after every flush. 
The most outstanding feature is durable canister material construction with more than 90% unexposed seal to provide quality leak-proof performance. This universal red seal has a lifelong performance than other models when subjected to water in the tank.
The designer developed a rounded bowl design to promote comfort, unlike the strenuous elongated bowls. Rounded shape maximizes space hence can fit small spaces. 
Another good feature is that this toilet converses more than 10000 every year without compromising on quality. Despite its incredible waste washing capacity, this toilet consumes less water. Moreover, this toilet does not clog easily or leave any traces of stains. The process of installation is fast and promotes a leak-proof performance. 
Pros
Class five water flushing technique is powerful to eliminate all debris on the way

Dual flushing technology is ideal for the conservation of more water 

A rounded bowl design is preferable for small bathrooms as it saves space

Superior material construction is dependable for a lifelong performance

Its almond color makes it stylish and attractive
Cons
One must buy the seat separately
Read More: Kohler Lintelle Toilet Review: Will You Love It?
American Standard 2886218.020 H2O
American Standard H20 option wins on the affordability platform. Besides, it has exceptional flushing capacity that offers intense bowl cleaning while saving a good amount of water.
This product has a sleek surface boasting of antimicrobial coating for bacterial and odor prevention. A heavy flush mode can clear more than 1000g of solid wastes, while a light mode can eliminate more than 400g of wastes. 
This toilet uses siphon jet technology which is efficient for all your operations. More importantly, it has an ergonomic toilet seat that accommodates different groups of people, whether you are pregnant or an adult. One enjoys an extensive service courtesy of vitreous china materials that are of great quality and highly durable. 
This elongated toilet can be a suitable option for installation in large rooms. Its bowl interior consists of smooth edges to promote perfect cleaning. As if that is not all, it is a WaterSense compliant product by preserving more water for other useful tasks.
Furthermore, it has a fully glazed trap-way, which is useful in preventing clogs. You will find such models in white color only.
Pros
Siphon jet technology is convenient for these ultra-high efficient toilets 

EPA WaterSense certified; implying that it has environmental conservation considerations

EverClean surface design prevents any bacteria and bad odor formation 

Incredible flushing ability to clear both solid and liquid wastes effectively

An affordable option with a limited five-year warranty 
Cons
The complex process of installation
TOTO CST416M#11 Toilet
Toto Aquila has a flexible design that can suit any bathroom situation. For example, one can custom the height to suit your preferences. Furthermore, it takes minimal space to create a convenient leg area to promote comfort.
A dual mixing flush provides an effective clean wash leaving no stains on the bowl. Typically, the entire water quantity that it consumes ranges from 0.9 and 1.6 gallons. 
Besides, this toilet enjoys a ceramic glaze with CeFIONtect making it simple to clean as it promotes a striking look. Moreover, it has a sleek surface that restores slippery surfaces to prevent any waste from sticking to the surface.
More importantly, it has an adjustable seat height for the user's convenience. The bowl design promotes the effective flow of water with less turbulence, thus creating a quiet flush. 
While using this option, it does not prompt you to clean its chemicals daily. A dual-flush allows it to clear every debris and leave the bowl as clean as ever. Precisely, a light flush can use 0.8 gallons, while a solid flush does not exceed 1.28 gallons of water. If you desire the right toilet for better performance, this option can fit the bill. 
Pros
Has an ergonomic and soft seat which is convenient for all categories of people like adults and disabled

Dual max flushing system makes it to be water efficient 

Has a compact design which allows it to fit in different sizes of bathrooms

Ceramic glazed bowl gives an attractive and striking look

It comes with reasonable pricing 
Cons
Malfunctioning water supply valve reported
FAQs
Question: Why should one go for a dual flush toilet?
Answer: A dual flush toilet can be a suitable option in your life as it wins highly on costs. Precisely, such systems consume less water per flush, thereby lowering your monthly water bill by a great deal. Additionally, they conserve your environment by using less water than normal. EPA estimates that dual flush toilets save more than 10000 gallons of water annually. 
Question: Which is better between a dual and a single flush toilet?
Answer: Single flush systems are simple to operate, where each flush consumes 1.28 GPF. On the other hand, dual flush systems provide two choices that are 1.6 gallons for solid and 0.8 gallons for liquids. Such a flushing system offers control hence preserving more water than its single flush counterpart. 
Question: How can I select a toilet?
Answer: There are several aspects to look at before deciding on a suitable option. You should learn about innovations and find which type of flushing technology your ideal toilet supports. Two, consider the configuration of your bathroom by knowing the size before fitting it in. Also, know the attached prices to determine if you can afford them or not. 
Question: Are dual flush toilets costly?
Answer: Such toilets come at different prices according to the number of features that they carry. For example, if it has additional features to make it more functional, then it becomes costly. Otherwise, you can still find other models with average pricing. 
Wrapping Up
Toilets are important instruments in our lives to maintain hygiene levels in our residences. If you want to have an exciting bathroom experience, you must acquire correct facts about your choice to prevent disappointment.
Our top choice from the list above is TOTO CST746CSMF#51 Toilet. It enjoys high-quality material construction for extensive usage. By using a ceramic glaze, it does not experience streaks.
Additionally, it has a convenient flushing mechanism that produces less noise to promote a quiet environment. It also supports environmental conservation by using less water and saving on your monthly bills.