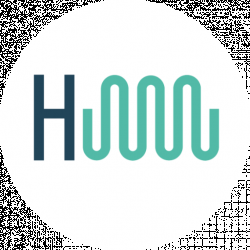 Latest posts by HomeWater Works Team
(see all)
If the best handheld shower head with a slide bar is all you need, you are in the right place. We appreciate that you know not just a good shower, but the best is important for your family.
The best handheld shower head with a slide bar means a lot to you and your family. It means a comfortable, safe, admirable, and above all, a place where you can go in and come out fresh after a long day.
We shall be discussing and analyzing the best handheld showerhead with a slide bar and equip you with much information to get you prepared for that purchase you intend to make. However, before letting you know, we consider it essential to know what you need to put in mind when purchasing a showerhead.
Factors To Consider When Buying A Handheld Shower Head With A Slide Bar
What Is The Hose Length?
Although handheld showers come with a pretty good length of hose, it is not usually the case. It is not surprising to find that some might be having such a significant short hose length. It is wise to consider and critically check the hose length before buying.
A Showerhead with 60 to 73 inches hose length is ideal for human use. However, if you have, for instance, people with special abilities, consider getting more shower heads with more length, like 84 inches.
Safety Of The Grip
 The safety of your family is critical as far as bathrooms are concerned. It must have a shower head that offers reliable grips considering that the toilet is always slippery and anyone can fall anytime. It is deemed to be dangerous, especially for the young and people with disabilities.
Make sure the handheld addition has a good grip all around. By so doing, you and your family will find it easy to reach all your body parts within no time.
Ease Of Use
 How is it easy to use the handheld showerhead? This is also an equally important question worth answering. Make it a priority to choose a showerhead with features for easy control of water temperature and movements.
Let the showerhead you select match well with your comfort and convenience. There is no satisfaction in using a shower that doesn't fit with the benchmark of your needs.
Material Used
You ought to consider the material used in making the showerhead of your choice. This will translate to the lifespan of your showerhead.  High-quality material will lead to a durable showerhead, and vice versa is true. On top of that, you need a showerhead made of a material that adds good marks to the exterior look and beauty.
You may opt to go for plastic, ceramic, silver, copper, brass, or gold. You can also consider going for stainless steel finish for some valid reason. So ideally, it is worth considering the material and finish of the shower head you choose.
Flow Ratio
Also known as the flow rate is also essential to decide depending on your family. It is important to remember that the U.S government does not allow showerheads with a speed of more than 2.5 gallons per minute.
This is why most of the showerheads you will have in the shops go with this extensive but assuming you are buying online, it is important to put this in mind.
Price It Cost
Being a little mindful of the budget has never been wrong, and your product being cost-effective has nothing to do with low quality or ineffective performance-wise. With the competition around different brands, everyone wants to stand out, and one way they do that is by selling at a relatively low price.
This tells you that a quality showerhead can still cost less. Consider the cost, the features, and the level of effectiveness, and then settle for the one that satisfies your needs.
A-List Of The Best Handheld Shower Heads With Slide Bar
Delta Faucet 9-Spray ADA-Compliant Slide Bar Hand Held Shower with Hose, Stainless 51900-SS
Delta faucet 9 spray shower comes with 9 robust spray options. These spray options include the full body spray, full spray with massage, soft full body spray, soft drenching spray, and massing spray. You also get to enjoy shampoo rinsing spray with massage and shampoo rinsing spray.
An excellently brushed stainless steel hand shower features a unique design offering outstanding detailing. This utilizes the high shower quality hose coupled showerhead slide bar to create a dependable and convenient set of showering needs.
It has a powerful spray that allows you to immerse yourself in an excellent full-body spray experience.
With the 9 options, this shower offers forceful streams and the much-needed adjustability for every other shower need. The direct effect plastic on the showerhead and the shower bar performs better than the material used for further showers.
This particular shower comes with a 60 to 82-inch flexible hose for free movement while showing. The hose also features a coordinating finish in the box, making the shower one of the best with a slide bar. Unfortunately, the hose requires a wall elbow which is not included in the package.
It is a shower that has complied with the rules and comes with super massaging jets to help relieve tiredness and soreness. You will definitely like the fact that it's healthy and adjustable.
Features And Specifications
Lifetime warranty

It comes with nine powerful spray options

It's intensively powerful

Massaging jet to relieve tiredness and muscle soreness

Hose includes between 60 to 82 that stretchable for flexibility
Pros
9 powerful spray options

Focused massaging jets

Comply with the different authority rules

Adjustable metal shower

Durable and long-lasting 
Cons
It comes without the elbow in the package

The plastic part of it may feel flimsy

 
Duttao DT5611- ORB Drill-Free slide bar combo
Suppose you are among the people who are looking for a handheld shower with a slide bar. In that case, Duttao DTB5611 stands out as the best choice for you for many reasons.
This particular shower involves a simple installation process with no drills thanks to its screw-in connector and sturdy adhesive support. You only need to remove the seal from the adhesive back and press the steering gear firmly on the wall.
It also meets a wide range of plumbing codes and regulations and water efficiency guidelines with a 60 inches horse. Duttao DTB5611 is made of stainless steel, and an ABS Plastic mixture comes in four different style finishes and gives this shower a high-quality look for the price.
It is simple and user-friendly designed with the top shower directly and spin-locking connected to the water supply pipe. This showerhead offers five spray settings, and you can enjoy each spray fully. The five sprays also provide you a delightful bath and a wonderful experience. The three-way diverts simply use each of the showerheads separately or both together.
Features And Specifications
Certified to meet different authorities requirements

Oil rubbed bronze finished

The package includes a handheld shower, Fixed showerhead, shower harm, slide bar, and shower hose.

Simple and user-friendly design

5" 5 position ABS shower head

60″ stainless shower hose with conical brass nut and brass hex nut
Pros
Easy and straightforward installation process

Great value for investments

Rust and corrosion resistance

Durable and long-lasting

Easily adjustable slide bar
Cons
Moen 3668EPBN Handheld Showerhead
The Moen 3668EPBN shower is one of the showers that have people talking about them.  It comes with a 69 inches long double interlock spiral metal hose allowing you to reach even the unreachable part by other showers.
As if that is not enough, this shower is designed with a 24 inches slide-bar to enable you to adjust the height of your shower easily by sliding it either down or upwards. Moen 3668EPBN has complied with relevant authority bodies assuring you of its water efficiency without affecting its overall performance.
It also features a one-function full spray shower head, providing you with a powerful spray for an excellent showering experience.
Notably, this shower is nickel-made and can match with different bathroom decors. It is also available in two colors: chrome and oil-rubbed bronze, giving you either option to select from.
With the wall bracket feature, you get to enjoy the freedom of height adjustment effortlessly while taking water stream to any part of the body. If you are mindful of the budget, this would be the best shower for you.
Features And Specifications
It comes with a hose with a 1-function full spray showerhead

Double interlock spiral metal hose of 69 inches in length

Brushed nickel finish gives your bathroom a stainless look

Drop ell not included in the package for installation

Comply with the EPA WaterSense criteria for water conservation
Pros
69 inches double interlock spiral metal hose

Conserves and saves water without affecting performance

1 function full spray shower head

It included a wall bracket

Rust and corrosion-resistant
Cons
Some tools required for installation are not included in the package
KES Slide Bar with Handheld Shower Head
Budget-wise, this is the right handheld shower head with fantastic performance. It involves a sturdy construction because its sliding bar is composed of stainless steel material that enhances its durability and long-lasting. It features an extra-thick bar that gives you long and consistent services without bending or any dent from frequent use.
This shower also features 5 different sprays settings that make your bathing experience remarkable. We can't afford to forget the trickle features allowing you to use a drip function, mainly when you want to stop the water flow while taking a shower.
Additionally, this trickle feature also saves readjusting water temperature since it keeps the water temperature constant.
With the adjustable bracket, you can enjoy the freedom of adjusting the shower to any angle or height accordingly and effortlessly to suit every user of the shower. Its installation process is just a breeze since it involves a wall mount, and everything needed for installation comes included in the package.
Features And Specifications
Made of stainless steel for enhanced durability and rust and corrosion-proof

5-function hand shower head for soothing and massaging 

Adjustable wall bracket for height and angle adjustment

Installation instruction included in the package

Stretchable shower hose for flexibility
Pros
Keeps water temperature

Heavy duty and solid construction for rustproof

It offers five different spray settings

Impressive and outstanding performance

Adjustable wall bracket
Cons
Water pressure may decrease over time

Difficult for children to use
Moen 3669EP Eco-Performance Handheld Showerhead with 69-Inch-Long Hose Featuring 30-Inch Slide Bar
One feature unique about this shower is that it is made out of professional-grade material like the SUS304 stainless steel and the ABS plastic mixture, making this shower durable and long-lasting without forgetting the ability to resist rust.
It boasts of the extra thickness that ensures it doesn't bend at any given time even with heavy usage in the family with many members using the same shower. Its design also involves the wall bracket for adjusting the height and the angle according to individual preference.
This shower's total height adjustment is 22 inches to allow both adults and children of different sizes to use the shower comfortably.
It also has five settings: trickle, massage, relaxing massage, full coverage, and soothing massage. You will discover that the trickle feature is useful, especially when you want to reduce water flow to a minimum for a specific time when you find it unnecessary to have water flowing at full speed.
One advantage that comes with a trickle feature is that you will cut the water at the showerhead and the water temperature remains the same as opposed to when you cut water at the faucet. Water flow is possibly done without the trouble of readjusting the central shower heat control knob.
 Again, it offers a hose connecting the shower head that is stretched for enhanced reachability of the part of the body that would not be possible without it. The hose has a base length of about 1.5 meters, and you can stretch out up to 1.9 meters, which gives you another foot distance away from the base.
You find that the stretchable hose is useful, especially when bathing children, pets, cleaning the bathroom itself, and many other instances.
Features And Specifications
A versatile design offering a highly reflective chrome finish, offering a mirror-like look

Customized shower with slide bars offering adjustable height

Provides a robust rinse

Complies with Americans with disability act specifications

It comes with a lifetime limited warranty
Pros
Strong and durable material

Wall brackets allowing for height adjustment

Five spray options

Trickle water features save water

stretchable long hose
Cons
Not suitable for ceramic tile walls
KOHLER K-98361-CP Awaken G90 Slidebar Kit, Polished Chrome

When listing the most long-lasting and durable handheld shower, KOHLER 98361 is one of the showers you can't ignore. Apart from the durability, this particular shower can serve you differently.
You are assured of its unique features that include the 24 inches slide bar, 60 inches ribbon hose, and the awaken G90 multifunctional hand shower, and its spray performance is incomparable. Additionally, with Awaken series, you get a range of fittings that will take you along in configuring your shower to your taste and preference.
It still offers you versatile shower applications that include the shower heads with a flow rate of 1.5  GPM,1.75 GPM, and 2.0 GPM, handheld shower with a flow rate of 1.75 GPM and 2.0 GPM, and the Rainhead that let you choose from 8 inches and 10 inches diameter with a flow rate of 1.75 GPM and 2.0 GPM.
 It offers you 3- different spray coverage, which is a rare feature with other handheld showers. When it comes to drenching, it is forceful and concentrated, and you can achieve this by just a press of a thumb tap, rotatable quickly.
This shower also has ergonomics, giving you great comfort with effortless usage while offering you a proper weight balance if you hold it in your hand. One more important feature, this shower provides reduced flow, making it in compliance with the American with disabilities act standards.
Features And Specifications
It comes with an advanced spray engine

Offers three experiences, including the targeted spray part comprehensive body coverage and the concentrated drench

Force full spray by the concentrated drenching

Through spray assured by the comprehensive coverage

Helpful in eliminating sore muscle through the targeted spray

24-inch slide bar featuring adjustable wall mounting bracket for easy and hassle-free installation

Features a contemporary design
Pros
Excellent design

Easy installation process 

Easy to use

Offer superior balancing when you hold it

Wonderful spray performance
Cons
Stainless Steel Grab Bar Set – Handheld Shower Head
If you are searching for a handheld shower with a solid slide bar, then a stainless steel bar set handheld showerhead is here for you. It is basically meant for those tired of cheap and ineffective showerheads lasting for a short time.
Stainless steel grab bar sets can't be put in the same groups with showerheads prone to break regularly, making you keep buying the replacement part. This shower lets you regulate the showerhead's height, hence allowing you to taste the goodness of the shower.
Also, the Stainless steel grab bar set comes with a bathroom grab with a length of 36 inches that can support around 500 pounds making it possible to have anything on it without bending or breaking. The installation process is not something you need to worry about. It is a do-it-yourself and straightforward process that would not need an expert.
Features And Specifications
Allows for height adjustment to accommodate both children and adults

Patented relaxing massage spray for letting you relax while in the bathroom

It supports up to 500 pounds making it possible to hand or place anything you need on it.

Made of durable and long-lasting stainless stain, easy to clean 

The package comes with a handheld showerhead, arm mount, holder, and 5 feet stainless steel hose
Pros
Easy to use and involve simple installation process

Comfortable

Durable and long-lasting

Solid slide bar

Accommodate considerable weight without bending or breaking
Cons
FAQs
Question: What is the purpose of a slide bar?
Answer: The work of a vertical shower slide bar consisting of a vertical bar and a clip is to hold a handheld showerhead. You can get it installed on the wall using the wall bracket and contract to allow people of different heights, including children and adults, to use it seated or standing.
Question: Can I add a handheld showerhead to my existing showerhead?
Answer: Yes, it is possible with many models that attach easily with the existing shower arm-a a short bend pipe coming out of the wall and connecting to the showerhead. Besides, you can install a handheld showerhead onto a tub with a special diverting fitting.
Question: What height should a shower be?
Answer: A shower should be of height between 33 and 36 inches from the finished floor of the bathroom, shower, or tub.  This is for the horizontal grab bars and as per to ADA standard requirement. It is advisable to use this range as a guide for replacement, but the most critical part is a height that will be comfortable for you and every other user.
Question: How do you tighten a shower head holder?
Answer: Get a rubber adhesive in the groove for friction provision when the two pipes are screwed together. Confirm if it's dry then set it at the correct angle, and tighten the screw to keep it in place. If there will be a need to adjust it later, it might require you to loosen the screw since it is adjustable.
Question: How higher should a fixed shower head be?
Answer: Approximately 80 inches, Different professionals will have it that the standard height of a head shower should be 80 inches above the floor. Even though the height is ideal for most people, a shower designed with a long neck can significantly reduce the measurement by some inches.
Question: Should shower grab bars be horizontal or vertical?
 Answer: A vertical entrance bar should be closer to the shower door jamb, and the horizontal bar should be along the sidewall. 34.36 inches above the floor, while the faucet end wall's vertical bar should be near the faucet handles.
Conclusion
According to our editors' research, there's one handheld shower with a slide bar that has really got them to talk. Yes, they were all the best, but Delta faucets 9 spray shower stands out as the best. There are several reasons or features that qualify it as the best.
These features include 9 robust spray options, shampoo rinsing spray with massage and shampoo rinsing spray, excellently brushed stainless steel. The high-quality hose and shower head slide bar for a convenient set of showering needs.
It has powerful and forceful streams, adjustability for every other shower need, 60 to 82-inch flexible hose for free movement while showing and complies with the rules, and comes with super massaging jets.