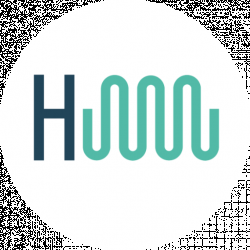 Latest posts by HomeWater Works Team
(see all)
The need to change to modern toilets has seen many people look for the best Kohler toilet options. Modern toilets have powerful, clean flushes, are efficient, and save water; thus, a massive migration to replace the traditional toilets in many households.
Kohler toilets always have something for everyone. They come in multiple variations, sizes, shapes, designs, and measurements.
Due to the different bowl configurations and technologies used, modern toilets are efficient in waste removal compared to traditional toilets. They are a part of everyday life, and therefore they must satisfy real-world demands.
Factors to Consider When Choosing the Best Kohler Toilet Option
You may see it as a pretty straightforward proposition, but buying the best Kohler toilet for your household may not always be an easy task. There are seas of toilet options out there which may form a basis for confusion.
Eventually, you may end up with a toilet full of bummers like toilet blockage, high water usage, noisy flushing, and frequent repairs. You will dread going to the toilet, considering how uncomfortable it would be.
Yet, there are good, modern toilets you can find on the market today. This guide will walk you through the fundamentals of the right Kohler toilet options.
Water Efficiency
Toilet waste removal accounts for the largest indoor water use in an average household. However, the call for toilets that save water has made it possible to have toilet designs that have replaced the traditional ones, which could use up to 3.5 gallons of water per flush.
Ultra-high efficiency (UHET) modern toilets use between 0.8 to 1.1 gallons of water per flush.  If you do the math, more than 8 gallons of water is used every day, translating to 3000 gallons of water and $130 per year being saved. You should therefore buy such a Kohler toilet model that saves on the water bills.
Cost
The cost of the toilet should also top your priority list when searching for the right toilet. You will save a significant amount of money if you buy the cheapest toilet you can find.
However, you may spend so much more on repairs, especially because most cheap toilets come with a whole load of annoyances due to their substandard nature and weak flushing capabilities. On the other hand, a high-end toilet does not guarantee better performance.
There are various affordable toilets within the price range of $200 and $400, which can be efficient in performance delivery for your home.
Toilet Design
Kohler toilets have a variety of designs; one-piece, two-piece, and wall-mount models. You will need to choose a design that will look good in your bathroom and at the same time one that will stand the test of time.
Although it is expensive, the one-piece toilet is sleek, small in design, fewer leaks, and easy to clean, which would be a perfect fit for your bathroom.
On the other hand, the two-piece toilet is the most common due to its affordable price, variety of options, few narrow openings, and getting the right features is easy if you decide to go for it. The wall mount toilets are not as common as the other two, and they are quite expensive to buy and install.
Bowl Type
Modern toilets have either elongated or round shapes. Round bowls are 28 inches or less in length, while elongated bowls can be 30 inches and above. Round bowls are therefore ideal for bathrooms with less space.
Although the elongated bowl occupies more space, it provides comfort to individuals with health problems, holds odors well, and can retain reduced dirtying. You should consider the size of your bathroom before you choose your toilet bowl.
Height
The height of a toilet will determine how comfortable a person will be while using it. A comfort height toilet should be between 17-19 inches from the top of the seat to the floor to comply with the American Disabilities Act (ADA).
The comfort height toilet has the right height for people with disabilities or elders. The standard height toilet is 15 inches from the top of the seat to the floor, and it is ideal for young children or people whose natural height is small.
Gravity versus Pressure-Assisted Toilet
Gravity toilets have a traditional design, and they are the most common and affordable. They have a water tank that, when flushed, the flush valve is lifted, forcing the water down to the bowl. Pressure-assisted toilets have an inner tank where water is held under pressure by the air.
This pressure forces the water out when the toilet is flushed. Although less water is used and leaves the toilet tidy, this toilet is noisy, more expensive, and hard to find its spare parts since it is not very common.
Top Six Best Kohler Toilet Options
Kohler 3810-0 Santa Rosa Toilet
Kohler's Santa Rosa has the features that make it stand out. Besides being relatively affordable, Santa Rosa, a one-piece toilet, has a compact elongated bowl that fits well in an average bathroom and saves space.
Its comfort height design makes it a perfect fit for disabled people and the elderly since it complies with the American Disability Act (ADA). This one-piece design is easy to clean, and it flushes quietly and smoothly.
The compact Santa Rosa is designed with enough power for consistent waste removal. Therefore, one flush is enough to force all the waste down the drain within a few seconds. It has passed all the industry standards, which require a toilet to leave the toilet bowl tidy every time it is flushed.
The maximum performance of Santa Rosa is excellent, allowing it to be efficient in flushing water. Water is also saved in households that use the Santa Rosa toilet since it uses only 1.68 gallons per flush. 
The performance of the toilet is highly optimized using modern technology. This performance increases the water speed and strength, which thoroughly rinses the bowl with every single flush. Its trap-way is fully covered with a smooth finish for consistent and smooth removal of waste.
The toilet seat is resistant to stain, it can bear a large weight, and it is durable to serve you for longer. For comfort and efficient operation, Kohler's Santa Rosa is the right choice. 
Pros
Comfortable height

It has a compact, elongated design

It comes with both the seat and the lid

Does not use much water
Cons
Wax ring is purchased separately

Weak partial flush
KOHLER Cimmaron Comfort Height Toilet
Kohler's Cimmaron toilet falls under the category of high-end products in the absence of the high price tag. You can compare its features to those of top-tier brands. It has been highly recommended for disabled and older people and most of the people who have a standard height.
It's chair-height seating from the floor to the top of the seat ranges from 17 to 19 inches long, allowing easy access to and from the toilet. The comfortable height also allows you to use the toilet for long without getting easily tired. 
Cimmaron toilet comes in two bowl options; round and elongated designs, which offer comfort and create more room in your bathroom. Much water is saved without compromise on waste removal. 1.28 gallons of water are used per flush, and more than 16,000 gallons are saved each year.
Its powerful flush carries all the waste smoothly down the drain leaving the toilet clean without flushing for the second time. Thus, it is a water-efficient toilet that complies with the WaterSense standards. 
Cimmaron is a two-piece toilet model which is common among many people. The sturdy design provides a guarantee that the toilet will be with you for a long time. Cleaning and maintaining this model is one of the easiest tasks you can do.
It is also relatively quiet when flushing, efficient in its operations, designed to be practical, convenient, and classy, adding elegance to your bathroom. 
Pros
It comes with a seat and a lid

Saves water

Relatively quiet flash

Quick tank fill-up

Comfort chair-height seat
Cons
Seat and wax ring not included

Not ideal for small children and people with short stature
Kohler K-3999-0 Highline
Kohler's Highline toilet is a product that is designed with the users in mind. Features like the elongated design are all that make it a worthy brand. The large, elongated bowl design provides comfort and a large opening.
There is, therefore, no fatigue when you sit for longer, and it makes standing up easier for everyone. Its height can be likened to that of a standard chair, making it all worthwhile to sit on and stand up with no discomfort.
Highline flushes easily and uses a minimal amount of water. This flushing amounts to 1.6 gallons of water or less per flush. The toilet has a pressure-assist flushing system that uses compressed air instead of gravity to flush.
With a single flush, water in the tank is forced to the bowl, allowing it to move smoothly and consistently while carrying all the waste with it. The system also prevents blockages and leaves the toilet clean for the next use. 
Although the pressure-assisted system saves water and quite some significant amount of money every year for the households, it is noisy, and it wets the toilet seat and the floor. These problems do not augur well with some people. 
Pros
Excellent flush action with minimal water

Easy to assemble

Standard height of the toilet seat

It has an elongated bowl
Cons
It has a noisy flush

Seat and toilet flange bolts not included

Flushed water wets the toilet seat
Kohler K-3987-0 Wellworth Toilet
If you need to upgrade to a new two-piece toilet, Kohler's Wellworth will do it for you. Wellworth has a dual flash feature which makes it a must-have.
The flow of the water is efficient, and its great flush power leaves the toilet bowl clean. Toilet setup is easy because it has an installation system that is both fast and foolproof. There is, therefore, no leaking.
Wellworth uses gravity in its operations which is plug-free. It helps to have a quieter flush and less splashing of water. The dual flash feature offers the choice of water to be used per flush.
There are either 1.1 or 1.6 gallons of water per flush that conserve water, saving you money. The less water usage by this toilet does not interfere with its excellent performance. 
The front bowl is round in shape, making it ideal for bathrooms with smaller spaces. The design is simple and subtle, making it a perfect fit for most situations. The class five flushing technology coupled with the large trap-way with a smooth finish prevents the toilet clogging, and this flushes the waste smoothly down the drain.
For great looks, excellent flashing capabilities, sleek, and compact size design for your small bathroom, Wellworth fits it all. 
Pros
Saves on water

Compact size

Quite affordable
Cons
Toilet seat is purchased separately

Too low, therefore not ideal for the elderly and people with disabilities
KOHLER K-3817-0 Memoirs Stately Elongated Toilet
Memoirs Stately toilet is a two-piece elongated toilet with the newest technology for a powerful flush. This superior, powerful flush prevents clogging, leaves no skid marks on the toilet bowl, and therefore you do not need to wash it every time it is used.
The big flash pipe and the large trap-way also play a big role in its smooth and consistent flush. The toilet has a two-stage flush system for either the light or the heavy waste. Less water is used for light waste, which helps conserve water in a household, and it is easier to clean and maintain. 
A Memoir Stately is between 17 to 19 inches long from the ground to the toilet seat. The height is ideal for almost everyone, including people with disabilities and the elderly. The height of a standard chair and the bowl's elongated design allow you to sit or stand easily without the discomfort that may be felt while using a shorter toilet.
The quality of Kohler's Memoir Stately is excellent. It guarantees that it will be around for a long time and with fewer or no repairs at all. Besides, it offers that classic bathroom look which wows new users when they see and use it.
However, Kohler's Memoir Stately is expensive, and according to users, it wets the toilet seat and sometimes the floor when water splashes on all sides around the bowl edges. 
Pros
Excellent quality

Two-stage powerful system

Fairly quiet when flashing

Elongated design for comfort

Has standard chair height for easier sitting and standing 

Saves water

Easy to install and clean
Cons
Seat and wax ring bought separately

Expensive
KOHLER K-3950-0 Tresham
Tresham is a one-piece elongated toilet that has become a favorite among many people. It is a super comfortable design that makes it the right choice for diverse mobility and age levels.
It offers convenience while standing after using it or while trying to access it for use. This ease of access is made possible by the seat's height, which is comparable to the height of a standard chair.  
Kohler's Tresham conserves water without any compromise. The water used per flush amounts to 1.28 gallons, compliant with the Environmental Protection Agency's WaterSense program. This design saves more than twice the amount of water used by traditional toilets.
In essence, up to 16,500 gallons of water are saved every year, a process that cuts heavily on the water bills. Also, Tresham has a large AquaPiston canister valve that flushes water at an extremely high rate around the edges of the toilet bowl, making the flush to be both powerful and effective. 
Tresham has a stylish simplicity that adds more taste to your bathroom décor. It has been carefully crafted to bring out a sleek, classy look that adds beauty to your bathroom and allows it to look organized. Cleaning and maintaining this toilet is one of the easiest tasks.
However, the toilet has drawbacks in that the rapid flush of this pressure-assisted toilet is noisy, and in most cases, this water wets the toilet seat, and sometimes even the floor becomes prone to this wetness.
Pros
Powerful flush thus, efficient waste removal

It saves water hence, saves you money

Easy to clean and maintain

Comfort height for diverse groups of people

It comes in a variety of colors
Cons
It is expensive

The seat is bought separately

The rapid flush may wet the toilet seat or the floor
Recommendation
Of all the Kohler toilet options, I would recommend Santa Rosa. Santa Rosa toilet is affordable and has just the right comfort height for almost everyone.
The compact, strong design of this model ensures that it will not be a one-time product but a life-time toilet efficient in water conservation and excellent performance delivery.
It is also small in design, making it the right choice for a bathroom with smaller spaces. Besides, the flushing performance is powerful and outstanding, allowing the waste removal to be efficient with no traces of skid marks.
FAQs
Question: What is the difference between a one-piece and two-piece toilet?
Answer: A one-piece toilet has its tank fused with the toilet seat making it a single unit. On the other hand, the two-piece toilet model has two separate units and has to be joined together to allow the toilet to be fully functional.
It is also easy to install a one-piece toilet which takes less space due to its compact design and relatively smaller tank. However, this model is more expensive than its counterpart. 
The one-piece toilet has a 15' standard height, and it is designed to create more room in the bathroom and allow you to maneuver easily. The two-piece design has a comfort height of up to 19 inches, a law requirement to allow the elderly and disabled people to access the toilet without discomfort.
Question: Which is the best Kohler toilet to buy?
Answer: Modern bathrooms require you to have modern toilets to bring out that classy look while delivering in its performance. However, Kohler toilet options keep increasing, and it is not advisable to pick the most readily available toilet when you are investing in a long-time product.
Consider your bathroom size, maximum performance (MaP) rating for water efficiency, flush power, and every other nitty-gritty detail to fathom the best option on the market.  The right toilet should satisfy all your waste removal needs, have a consistently smooth flow and provide the comfort required while using it. 
Question: How safe are wall-mounted Kohler toilets?
Answer: There is completely no danger in using the wall-mounted toilets. The toilets are mounted on very strong supports or frames that prevent pulling the wall or the toilet out when a person with a large weight sits on it. The wall is highly reinforced and tested for safety before the toilet is made available for use.
The strong mounts, which are usually securely fastened behind the wall, allow the toilet to be sturdy and capable of holding the weight above that of an average person.
Question: How good are the low-flow Kohler toilets?
Answer: Low flow Kohler toilets are extremely good. They replaced the high-flow toilets, which used a lot of water per flush. Modern toilets, which are either gravity or siphon-assisted products, are highly efficient and reliable. 
Some of them come with a two-stage flushing system for light or heavy waste that needs to be flushed, thus saving water.  Although these toilets are relatively expensive, they are easy to clean and maintain, durable, and can save you a lot of money.
Conclusion
Your bathroom, and everything else that is in it, says a lot about you. Whether you are elegant, classy, or organized, the type of bathroom you have will spell it out to you. Therefore, it is imperative to consider what goes in your bathroom and what needs to be upgraded; your toilet is no exception.
Consider all the information that has been provided for you in this article to enable you to choose the best Kohler toilet option for your household.
This way, it will not be hard to choose a modern toilet that will be water-efficient, sturdy, and highly reliable in its performance operations.