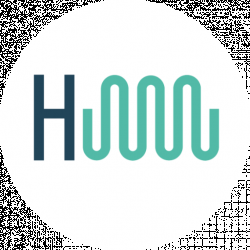 Latest posts by HomeWater Works Team
(see all)
There has been a growing need for modern toilets, which offer more than waste removal services. This has seen many people going for the best pressure-assist toilet options to satisfy this need. Pressure assisted toilet is not like the typical commode, which uses gravity to flush water to the toilet bowl.
Instead, it has a pressure vessel that stores compressed air to force the water down to the bowl once the toilet is flushed.  An average individual spends more than 28 minutes every day in the toilet, which translates to more than 180 hours every year per person.
You can make the most of the time you spend in the toilet by choosing a toilet that will give your bathroom a classic look, provide comfort, be easy to clean and maintain, and also reliable in its performance. Since pressure-assisted toilets come in a vast array of options, the checklist below will come in handy when buying your toilet. 
Pressure-Assist Toilet Options Buying Guide
Toilet Design
There are three options to choose from; one-piece, two-piece, or the wall mount toilet design when you want to choose the right design for your toilet. For some people, looks are everything.
The one-piece toilet will provide that modern feel, great looks, and since its water tank is joined to the toilet bowl, there is more space created in your bathroom, even though this toilet design is expensive.
The bowl and the water tank of a two-piece toilet are separate; therefore, it takes more bathroom space than a one-piece toilet. This design is the most common and affordable. It also comes in an array of options.
You can also choose a pressure-assist wall mount toilet. It is the most expensive of them all, but it will provide quality and value.
Toilet bowl
The appearance of a toilet matters a lot when choosing your toilet. Since toilet bowls are either elongated or round, it all comes down to personal preference when you want to upgrade your toilet. For comfort, the elongated bowl gets preferred by many people.
However, round bowls come in handy for small bathrooms; they are sleek and the most affordable between them.
Height
A regular toilet is 15 inches long from the floor to the top of the toilet seat, while comfort height toilets range from 17 to 19 inches high. The standard height toilets are primarily used in households with children and adults who have a small height stature.
However, comfort height toilets are preferred for people living with disabilities, the elderly, and tall individuals. If you are all for comfort when using the toilet, the comfort height will be the best bet, but if that does not seem comfortable to your household, the standard comfort toilet will do better.
Water efficiency
When you save water, you cut down on the cost of your water bills every month. One of the ways you can do this is by buying a water-efficient toilet. A regular toilet uses more than 6 gallons of water per flush, while a water-efficient toilet uses between 1.28 to 1.6 GPF.
It would help if you prioritized the right toilet that conserves water since that will also save you money. It is a win-win situation for you.
Toilet base
Some toilet base models will have so many corners and crevices which will make cleaning them so tiresome. It is not a wonder that some may be breeding grounds for all sorts of bacteria and molds in areas that seem impenetrable during cleaning.
This model is easy to clean and maintain, and it is a toilet with a good base that adds style and class to your bathroom. Most toilets with integrated bases are seamless, designed for style, and they make cleaning easier.
Cost
Sometimes the temptations to cut corners and save some bucks can be overwhelming such that you end up buying something that you will not like. A good toilet will have you digging deeper into your pockets, but you will be assured of durability and excellent performance.
It is essential to have a budget before you go on a shopping spree for a toilet. Some of the most overpriced toilets do not eventually deliver to expectations. However, you can overlook the high cost and plunge right ahead for value and class.
Push Button versus Lever
You can choose how you want to flush your toilet. The modern toilet has either a push button or lever option for flushing. The button option toilet model is rapidly gaining popularity because it provides that spa feeling in a bathroom.
Some toilets have light and heavy waste button flush options, thus saving water, and they are easy to fix, especially when you want to change the lever to push-button. On the other hand, lever toilets are affordable than their counterparts, but they use more water.
Top Six Pressure Assist Toilet Options
Kohler K-3493-0 Highline Classic Elongated Toilet
Kohler K-3493-0 elongated toilet is a pressure-assisted product that oozes class. It is highly versatile with great looks and an attractive finish made of vitreous china. 
This glasslike material is smooth and not susceptible to stains, and it is scratch-proof, strong to serve you for a long time, and easy to clean, leaving your toilet sparkling clean both on the outside and on the inside. It also comes in a variety of colors to suit your needs.
Kohler's Highline pressure-assist feature offers more than a noisy flash. The flushing system uses compressed air to flush water into the bowl and dispose of waste. This flushing system is so powerful that solid waste is swallowed within seconds, leaving the toilet super clean.
The flushing system also uses approximately 1.4 gallons of water per flush which means it is water efficient, and you will bid away toilet clogging for its trap-way is fully grazed. Less water use means you will save on water bills every month without compromising on the toilet operations.
The elongated bowl of Kohler's Highline toilet makes it a good bet. This feature offers a whole heap of sitting space, making it useful in facilitating movements of older folks, individuals with back and joints problems, people living with disabilities, and individuals with average heights.
The comfort height improves the overall experience of users and lets their personality shine through. However, it produces noise after flushing that is louder than that of the gravity-assisted toilets.
Pros
Powerful flush that disposes of all waste

Highly versatile

Robust build with a smooth finish

Water-efficient

Comfort height for people with mobility problems and elders

Not prone to stains and clogging
Cons
Noisy flush

Rather expensive

Seat and wax not included
Read More: Kohler Santa Rosa Review: Is This Toilet Like You Imagine?
American Standard Cadet
American Standard Cadet is a toilet that stands for class and quality. The pressure-assisted feature is powerfully built for all the right reasons. For instance, the mechanism used for flashing uses compressed air instead of gravity to push water forcefully right into the bowl and clear all the mess effectively.
This high octane power also ensures you do not have to deal with toilet clogs at any time of the toilet life and that the bowl gets a thorough cleaning to prevent it from getting cleaned every time the toilet is used.
Let not this American Standard Cadet two-piece design fool you that you will require more space in your bathroom. It has 10 inches of rough-in, which means it can be ideal for a small bathroom. The previous models had 12 inches of rough-in, explaining why it would require more space to have them installed.
Besides, this toilet uses a Speed Connect coupling system to get it installed, which makes the installation process easy and quick. It also has an ever-clean and strong enamel coating for easy cleaning and maintenance, increased capability to resist molds and bacteria, and long, excellent service delivery.
American Standard Cadet uses Siphon jet technology to flush the toilet. Here, less water is used no matter the type of waste that is getting disposed of. It is therefore highly water-efficient, and you get to save on water bills. The comfort height is advantageous to the disabled, the elderly, and most adults, making it easy to access the toilet and stand up with ease.
Pros
Chair-height comfort

Classy look and design that add to the bathroom décor

Easy installation and maintenance

Vitreous and sturdy material for prolonged use

Water-efficient thus saves money

An elongated bowl that allows more space for comfort
Cons
Seat not included

Rather noisy
TOTO CST744SL#01 Drake Two-Piece Ada Toilet
There are plenty of positive things to say about the Drake Two-Piece Ada toilet. For instance, it has an eye-catchy look and appearance, which adds beauty and elegance to your bathroom. It also has a robust build quality to enhance durability and reliability. If you invest in one, you will have years of excellent performance.
The robust design also assures that Drake Two-Piece Ada can be a good fit for residential and commercial settings.
If you hate toilet clogs, then you should prioritize the Drake Two-Piece Ada toilet. With a powerful pressure-assisted flushing system, water is forcefully flushed into the bowl within an instant, and everything is cleared down the drain without leaving any skid marks.
The flush valve is wider than the standard valve, enhancing the powerful and smooth flow of 1.6 gallons of water for better waste disposal and the ability to clean the toilet bowl thoroughly. The trap-way, which is fully glazed, is technologically designed to create a powerful flush that virtually eliminates clogs.
TOTO's Drake Two-Piece Ada toilet boasts an elongated design. There is enough room for comfort for most people since the toilet bowl is 14 inches wide.
This model is also compliant with the accessibility guidelines of the American Disabilities Act (ADA), and being a standard two-piece model, everyone can use it. For bathrooms with small spaces, the Drake Two-Piece Ada toilet saves valuable space. 
Pros
A large flash valve for flushing efficiency

Water-efficient

Sturdily built for durability and reliability

Smooth, sleek design that enhances bathroom appearance

Complies with the requirements of ADA thus comfortable

Creates more room in a bathroom due to its small size
Cons
It has a loud flash

Seat not included

Highly-priced
Niagara 77001WHCO1 Stealth 0.8 GPF Toilet
If you are concerned with what your toilet will offer rather than its cost, Niagara Stealth would be a great choice. This model is designed to perfection. Consider its flushing system, for example; it has a hefty flushing action which is highly efficient to clear any debris and waste while leaving the toilet clear for the next use.
The pressure-assisted model is enhanced with modern technology to provide enough power while at the same time using a small amount of water to remove waste. Besides, it uses 0.8 gallons of water per flush, unlike the traditional toilets, which conserve water and saves you some money every end month.
For a versatile addition to your bathroom, Niagara Stealth will provide that and much more. It has sleek lines, which make it an eye-catchy model worth choosing. The enamel material is smooth, durable, and easy to clean and maintain.
The sturdiness guarantees durability and reliability, and the smooth material shows it is not prone to stains. Trap-way is glazed, which indicates the clogs will be a thing of the past in your house.
The comfort height, which is a requirement by the ADA, is more pronounced by this toilet model. Standing at 18.75 inches from the floor to the top of the seat, Niagara Stealth has a chair height that almost everyone feels comfortable while using.
Whether it is an individual with mobility issues or another with a standard height, this toilet fits all, and its elongated design adds more room for extra comfort at any time. It makes it easy to access the toilet and stand up. Its installation is never a problem, for you can do it quickly and easily, and cleaning and maintenance are easy.
Pros
Powerful flushing system  

Highly efficient in water usage

It has a quiet flush

Provides the chair-height comfort thus complies with the ADA requirements

A small elongated design ideal for small bathrooms

Quite durable
Cons
Rather expensive

Seat purchased separately
Toto MS992CUMFG#01 Neorest bathroom-hardware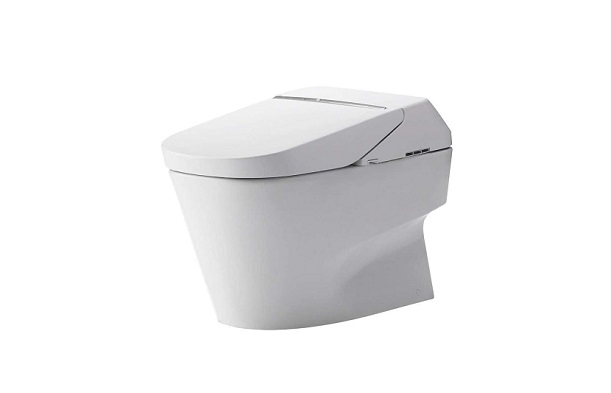 Toto Neorest leads in matching the modern toilet style that spells extravagance and technology. It saves valuable bathroom space due to its small design that is both sleek and compact. The EWATER+ and the Integrated Bidet Seat make for the futuristic flushing.
The hands-free flushing automatically flushes the toilet after use, so all you have to do is sit, relax, use, and the pressure-assisted automatic flushing will do everything else. The flush is so powerful that not a single skid mark is left on the toilet bowl.
The beauty of Toto Neorest is something to be marveled at, at any time. Besides the smooth, sleek design that allows you to attain the latest bathroom décor, the materials used for this design are of the highest quality and strongly built to prolong durability and reliability.
The smooth, grasslike material adds to its beauty and protects it from getting stained and scratched. High efficiency in water usage allows for only 1.0 gallons per flush. This pressure-assisted model is powerfully designed to ensure little water usage yet offering excellent waste disposal.
Toto Neorest is created to perfection. When you want to visit the bathroom in the wee hours of the night, and you are too sleepy to find the toilet switch, this model makes it easy for you. The illumination light provides enough light to access the toilet.
Your overall experience is enhanced as the toilet automatic opens or closes the toilet seat. Cleaning and maintaining it is also an easy task. The EWATER+ will flush on all sides of the toilet to thoroughly clean it and ease your work.
Pros
Hands-free automatic flush

Temperature-controlled heated seat

Powerful flushing system with cyclone siphon jet

It consumes very little water in comparison to the traditional toilets

Well-suited remote control

Night light illumination

Comfort height
Cons
Expensive

Needs an expert to install
Mansfield Plumbing 146.123.WHT Quantum Round Front 1.6 GPF Pressure-Assist Toilet
Mansfield Plumbing is among the least known pressure-assisted toilets. This two-piece design offers everything the high-end toilets offer but at a lower price. A powerful pressure-assist system maintains the toilet's cleanliness and flushes everything down the drain without leaving skid marks.
It means there is no need for double flushing. The fact that the toilet is affordable does not mean its performance is questionable. It has a 1.6 GPF water efficiency which aids in water conservation, and thus, it saves you money.
It is made of a ceramic coating material that is easy to clean and maintain. It is also made possible by the concealed trap-way.  Mansfield Plumbing has a sturdy build construction for durability and reliability.
The coating also protects it from scratches and stains, ensuring it maintains its good looks all the time. It combines excellent performance with beautiful looks to enhance the overall experience.
The standard height of Mansfield Plumbing is 14.5 inches from the top of the seat to the floor. It is the right height for children, people with small height stature, and individuals with standard heights. It is also comfortable to sit and stand up without straining. Also, the toilet has just the right size for any bathroom.  
Pros
Affordable

A powerful pressure-assist feature that clears all waste

Excellent performance

Robust body construction with a ceramic coating

Offers the standard height comfort

Highly efficient in water conservation
Cons
Toilet seat bought separately

It has a noisy flush
Recommendation
Toto MS992CUMFG#01 Neorest bathroom-hardware emerges as the winner of all the top six pressure-assist toilet options. Toto has everything a modern toilet should have, like the rugged, automatic flushing system that flushes everything down without the need for a second flush.
It stays way ahead of the game by having a preheated toilet seat, night lights for easy access on the days you are too sleepy to switch the bathroom lights on, and high water efficiency with a consumption of 0.8 GPF.
The hands-free automatic flush and the tender, fizzy water spray from the bidet will do the magic cleaning for you, leaving you thoroughly clean. This is a toilet model for people who overlook price for value and perfection.
FAQs
Question: How does a Pressure-assist toilet function?
Answer: Unlike gravity-assist toilets that use stored water and gravity to push the waste down the bowl, pressure-assist toilets have airtight tanks. When water fills this tank, the air is compressed creating pressure. After flushing the toilet, the trapped air forces the water down the toilet bowl, clearing all the waste.
Question: How do you fix a pressure-assist toilet that leaks?
Answer: If the water continues to run after flushing your pressure-assisted toilet, the problem may be lying either on the gasket fitted between the tank and the bowl or the bolts used to fasten the tank to the bowl. Arm yourself with tools like bolts and washers, adjustable wrench, pliers, and mini hacksaw.
Start by emptying the tank and shut the water supply valve, remove the bowl to separate it from the tank, put in the new bolts together with the rubber washers, and ensure they are securely fastened. If leaking does not stop, replace the gasket, reinstall the tanks and check for leaks by continuously flushing to check whether the leaking has stopped.
Question: Are pressure-assisted toilets dangerous?
Answer: If too much pressure is stored in the toilet bowl when the water is flowing, there are chances that the water tank may explode. Such an action may be dangerous to the person using it at that particular moment. However, this does not occur often.
The manufacturers have put too much into the toilet designs to ensure safe usage and effective toilet performance.
Question: Are pressure-assist toilets better?
Answer: Yes. From quality to efficiency, pressure-assisted toilets are rapidly gaining popularity. The powerful pressure-assist system clears more waste using less water.
There is no need for double flushing since one flush is enough to clear everything, and the bowl sparkles with cleanness. Also, a pressure-assisted toilet is designed to deal with any waste; therefore, there are no clogs at all.  
Conclusion
Toilets come in all manner of options. Modern toilets are replacing the traditional models at a very high rate. These modern toilets have features that combine to deliver efficiency and class for the modern household. Therefore, you should raise your expectations and choose one of these toilets that combine looks, perfection, value, and a whole load of excellent features.