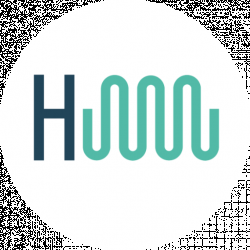 Latest posts by HomeWater Works Team
(see all)
Buying a new faucet to install in your kitchen or bathroom isn't easy. It will be tricky for you to decide on the material, shape, and size, with so many available options and brands out there. Still, many people consider Moen and Kohler to be two of the best and most popular brands on the market.
Therefore, today I've decided to write a comparative review in which I present the benefits and features that each brand has to offer so that you know what to get and why. Check the following sections to discover useful insights regarding these two faucet brands.
Main Differences Between Moen vs Kohler
The main differences between Moen vs Kohler are:
Moen faucets provide many appealing designs, whereas Kohler faucets are all about durability rather than looks.
Moen was created several decades ago, whereas Kohler has a long history of over 140 years.
Moen has a touchless sensor that doesn't shut off automatically, whereas Kohler's Response sensor tops the water from running on its own in just a matter of seconds.
Moen vs Kohler Faucets – Brands' History
Before we go further into detail, we should take a look at these two brands' history. Here's what I was able to scoop up about Moen and Kohler.
Moen
Moen doesn't have a very long tradition and history like Kohler. However, it was launched on the market several decades ago. Unlike Kohler, Moen focuses on marketing faucets so one could say that this brand is a niche one. Don't get me wrong! They also provide other items as well but faucets represent the department in which the company really shines.
Moen has exceptional prestige and many fans and followers. It may not be the biggest faucet manufacturer on the planet but it has hundreds of facilities all over the globe.
Kohler
When it comes to the plumbing industry, Kohler is one of the oldest companies around. It has a long history of over 140 years so, it is a very old brand with a great reputation. The Kohler brand is highly prestigious and the company has numerous manufacturing facilities as well as associations all over the globe.
This enormous manufacturer creates and markets many other types of plumbing products besides faucets.
Moen vs Kohler Faucets – Comparing Their Products
Now, let's discover some important insights regarding both the similarities and differences of these two faucet brands.
Product Range
Both companies offer a wide range of kitchen and bathroom products and their most popular items are faucets. Clients can choose from multiple available designs: touchless, center sets, pull-down faucets, regular, widespread, and many others.
When it comes to style, you can select from traditional, contemporary, and even a combo of the two. Each faucet is sold in a number of finishes. So, feel free to pick the one that suits your current or future bathroom or kitchen aesthetic.
Finishes and Designs
Both brands can be proud of their good finishes which will last a long time due to their durable materials. They are resistant to both discoloration and corrosion.
Moen
Moen is all about spot-free finishes, with hundreds of available choices to select from. They are all exquisite in terms of appearance. So, Moen will do the trick if your goal is to embellish your bathroom or kitchen with a beautiful faucet.
Despite being eye-catching, these faucets aren't fragile. In fact, they are reliable and durable. Simply put, the company creates good-looking faucets without sacrificing durability.
Kohler
On the other hand, Kohler focuses more on marketing durable and functional faucets and some of you might not consider their products as appealing as the ones sold by Moen. Nevertheless, clients can still find lovely designs that boast shiny finishes.
Kohler faucets come in numerous designs and shapes that can match many types of decorations. But, of course, the most important characteristic of these products is their durability. They might not be the prettiest and fairest faucets of all but they sure are sturdy and can withstand any issues such as tarnishing, corrosion, or discoloration.
Sensor Technologies
Besides the regular models, both brands also market touchless faucets. This type of faucet is low maintenance because you don't have to touch it while handling raw foods and having dirty hands. Moreover, touchless faucets minimize water waste.
Moen
With Moen, the touchless feature is known as the MotionSense that uses a couple of sensors to provide added effectiveness. The feature is pretty similar to the one used by Kohler but Moen's touchless faucets are normally quicker and more precise than their competitor.
All you have to do to start it is place a hand, a dish, or any other object right under the spout which will further activate the sensor and the water will start pouring out instantly. All this happens in only two seconds.
To stop the water from running, you will have to wave your hand below the sensor. Simple as that! One possible drawback is the fact that, if by mistake, you forget to shut it off, the faucet will keep running without shutting off automatically.
Kohler
Kohler's sensor technology is known as Response. The sensor is a built-in kind of feature that's located on the faucet's spout and detects the moment in which either your hand or another object is waved below it. Once it detects motion, the sensor lets water run through the spout by opening the valve.
With sensors, the entire process of using the sink is quicker, more efficient, and, most importantly, cleaner. Another advantage is the fact that once you remove the hand from below the spout, the water stops running in five seconds.
If you open the faucet manually, it will still shut off automatically after four minutes.
Spray Patterns
Another important part of any good faucet is its spray. A faucet that sprays in one single way is an ineffective one, in my opinion. Instead of a basic type of faucet, you should look for a versatile and more complex model; one that is efficient and convenient.
Moen
Moen faucets offer excellent spraying methods. There are three available types of spraying:
Boosted stream – provides great filling;
Power clean – this spraying version offers top-notch cleaning;
Boosted spray – you will get decent spraying with this function.
I want to mention one thing that you should always keep in mind: most Moen faucets don't normally provide gentle sprays; only a few models do.
Kohler
Kohler faucets offer amazing spraying modes. There are numerous available options, including the following ones:
Sweep;
Boost;
Berrysoft;
Ring spray; etc.
On the other hand, basic or regular faucets made by Kohler won't come with all these spraying modes. Only the most modern versions feature this type of versatility. With these modes, you can clean more effectively, rinse foods, or save water.
Craftsmanship
Moen
Moen comes with new construction techniques all the time to keep their faucets updated and cutting edge. Most of the manufacturing process is made by machinery, but plenty of their items still contain handmade components.
The company has recently outsourced part of their production to countries in Asia which some people might associate with a lower quality but that's not the case with Moen. To prevent any issues, the company has implemented strict quality checks for each of their products.
Kohler
Kohler products are categorized in at least 10 sub-brands and all of them are created slightly differently. Just like Moen, Kohler has also introduced all kinds of new technologies and construction techniques while also putting the latest machinery to good use to create their faucets.
They have seen significant growth but despite their huge development, they have still maintained part of the production process in place and only moved certain areas to countries in Asia. Plenty of the company's sub-brands are still manufactured completely onshore.
Both Kohler and Moen provide high-quality products but, for certain products, Moen seems to have a better construction. Obviously, not everyone agrees to that so, considering one brand entirely better than the other would be a highly subjective opinion.
Moen vs Kohler Faucets – How Much Do These Faucets Cost?
For some people, besides features, convenience, and durability, price is the most important aspect of any purchase they make. So, here it is! I've looked at both brands to check out their selling cost and, normally, Moen faucets are more affordable compared to the products made by Kohler.
The fact that Kohler faucets cost more than those manufactured by Moen might be caused by the long history and reputation that Kohler has as a main player on the pluming market. Kohler also markets very durable products that are resistant to wear, whereas Moen's main focus remains on creating faucets that have an attractive design.
If you decide to purchase a Moen faucet, you should be prepared to pay around $200-$300, while a Kohler faucet could cost between $350 and $450. Obviously, each of these two brands has a wider price range based on the complexity and versatility of their products.
Warranty Policy
Both companies provide a limited lifetime warranty regardless of which product you decide to buy. Moreover, they both have great and prompt customer service.
The Best Moen Faucets to Consider
Here are some of the most popular faucet models created by Moen.
1. The 7185SRS Brantford Kitchen Faucet
This Moen kitchen faucet is resistant to stains and retractable. Its Reflex system allows users to smoothly operate the product. Its main advantages are easy movement and boosted stream. This faucet is very easy to install and its design is highly flexible. The one-handle pull-down Moen faucet was built to last.
2. The 7430 Chateau Kitchen Faucet
This Moen faucet displays a simple yet elegant design with a clean-cut and a silver finish. The design is modern which is quite appealing and it suits well in many types of kitchens. Instead of featuring a pull-down sprayer, this faucet comes with a separate piece located on its side that's actually very easy to use.
The construction is durable and the installation process is very simple. With this faucet, the water stream is aerated which makes this product powerful and efficient. It is one of the most popular Moen faucets out there and it has received numerous positive reviews.
3. The 7594SRS Faucet Model
This Arbor kitchen faucet created by Moen features one handle that provides greater control. The model is a transitional one that suits most homes, especially if you want your kitchen faucet to become the main attraction of the room.
It is created with stainless steel and it combines style with durability. This product uses MotionSense technology so you can turn it on or off without using the handle. There's also the Reflex technology which enables you to smoothly operate the faucet.
The Best Kohler Faucets to Consider
Now, let's see what Kohler has to offer in terms of faucets.
1. The K-560-VS Kitchen Faucet
This Kohler product is called the Bellera kitchen faucet and, similar to Moen's Arbor faucet, it's also a transitional product with one single handle and a curved neck that's very elegant. It looks simple yet appealing and it works smoothly.
With one handle you can easily control the water's temperature as well as its pressure. The faucet comes with a high spout that measures more than 11 inches in height. Kohler is known for its long-lasting and high-quality products and the K-560-VS faucet makes no exception.
2. The K-10433-CP Forte Faucet
This Kohler faucet is stylish yet very simple. It is one of the more basic models marketed by the company. Still, the quality remains and the product does its job very well. The finish is mirrored and silver and the entire faucet is resistant to stains so the maintenance is minimal.
3. The 15160-CP Kitchen Faucet
This one is my personal favorite faucet on the entire list. The Coralais faucet features an exquisite design. It's hard not to notice the faucet's polished chrome finish that's very shiny. Although the look is modern, I can also feel the traditional influence that the manufacturer put into the creation of this product. This faucet is water-efficient and it comes with a pull-down sprayer.
Moen vs Kohler Faucets – Main Alternatives
Here are some other good alternatives to both Moen and Kohler.
1. 9178-SP-DST Single-Handle Faucet by Delta
This beautiful Delta faucet is great for your kitchen sink and it is highly functional. Although it is pretty expensive, it provides many useful and innovative features. It has touch activation as well as a LED light indicator. This faucet is powered by either batteries or AC.
2. Kraus Nola Kitchen Faucet
This Kraus faucet has a commercial style and it might not be as pretty as other similar products but it is highly functional. The construction is entirely made of metal and the neck is very responsive. It might be a tad bulky for some people's taste.
3. Peerless P299305LF Faucet
The Peerless faucet is a wall-mount model that's very affordable and it looks a bit vintage which I like. One downside is the fact that the supply lines aren't included in the package. It looks traditional and it is easy to clean. Its graceful neck is completed by two side handles. Those in favor of simplicity will definitely like this faucet.
To Conclude with…
As with any other purchase, the final decision is yours, the user, and it will be based on your unique needs and preferences as well as your budget. Both brands provide premium products although Kohler faucets cost more than Moen faucets. At the same time, Kohler focuses on durability while Moen relies on delivering appealing designs.
Although I consider both brands to be valuable, I would personally opt for a Kohler faucet due to the company's long history on the market, popularity, and reputation.