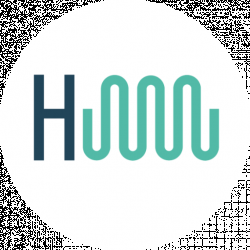 Latest posts by HomeWater Works Team
(see all)
Kohler K-569-VS holds a high ranking among the best kitchen faucets in the market. It is a powerful device with incredible features to uplift the aesthetic of your kitchen. Additionally, this device enjoys a modern technological design to bring a lot of versatility and value. In our Kohler K-596-VS Review, we'll see everything from features to pros and cons and some interesting alternatives as well.
Kohler K-596-VS Review: What you need to know
The Kohlermanufacturer made a high arc design and innovative ergonomics to make it unique. For instance, this single control Kohler needs a single hole installation to ensure your kitchen counter does not have a clustered look. 
Since a kitchen faucet happens to be the most used kitchen component, the durability aspect plays a crucial role. A study by the EPA indicated that an average American uses 88 gallons of water daily. 
More importantly, installing this device is easy even to a beginner home DIYer therefore, eliminating the need for a professional helper. It takes little time to set up and make it ready for use. 
This kitchen faucet is resistant to dirt; hence a user enjoys the services of a clean and presentable product. Be sure you will never see stains and ugly marks. Suppose that is your desire, then Kohler K-596-vs will never disappoint. Still not convinced? Well, let me take you through the entire process of understanding this product. 
The Buying Guide for Kohler K-596-VS
One needs the right kitchen faucet to give your cooking area a fresh look. Our cooking space is a showpiece and therefore needs a functional kitchen faucet to improve your cooking experience. Here are specific points to check out before settling for the right one: 
Height
Kitchen faucets manifest in varying heights and reach. It could be reasonable to settle for the right kitchen faucet that maximizes space. For example, suppose you have large cabinets underneath your sink, let the faucet's height be decent to prevent the space from appearing overcrowded. 
It is fair to use faucets with a tall height, especially on the large sink to reach faraway corners. Remember to use the correct height when using a small sink.
Number of Holes
Most of our sinks come with pre-drilled holes. These holes may range from one to three. In our case, Kohler K-596-vs needs a single hole. Some models come with a bridge for covering a whole area. 
It is noteworthy that many sinks have holes that have a uniform location. Such is critical to make a new faucet look natural. 
Kitchen Faucet Finish
Kitchen faucet finishes can be chrome, nickel, or bronze. Any nickel finish could include other brushed metals. It is reasonable to use a faucet finish that complements the current finish color in your kitchen. It should agree with drawer handles, lighting fixtures, and doorknobs. 
In case your kitchen has multiple finishes, then it is acceptable to select the one that you prefer.  
Sprayer Options
You have the option to select a sprayer that pulls out from the faucet or a side sprayer. It is wise to use a central sprayer as it keeps your sink area looking tidy. Some sprayers turn on as one pulls them apart from the faucet. Other models require a user to press the button or to flip the lever to begin a spraying action. 
Number of Handles
Many models come with a single or two handles. While using two handles, you can involve one to turn on and control the water flow. The other handle can provide hot or cold water. In case your model has one handle, it can control both temperature and water flow, making it convenient for a kitchen.
The length of the handle is critical. One must measure the distance between the wall and the faucet gives your handle free space to avoid bumping against the wall repeatedly.  
Ceramic Valves 
Ceramic valves are the way to go if you are selecting the kitchen faucet. Such valves are reliable as they can keep your kitchens from dripping for decades. Other drip-free valves can only serve for three years utmost.
Mounting style
Kohler-K-596-vs comes with pre-drilled holes for convenient mounting. Suppose you are performing a replacement, then it is wise to match the existing mounting mechanisms. In other words, avoid buying a faucet with more holes than your sink as drilling holes is not an easy task. 
Budget
One must set aside the budget before considering buying a Kohler-K-596-vs. As such, the biggest concern should be pricing. It is vital to measure the quality of the faucet against the attached price. Avoid overspending and regret later. Just stick to your budget.  
Kohler K-596-VS Review
Kohler-K-596-vs has the most appealing designs among Kohler kitchen faucets. Precisely, it features a sleek and smooth line to show off some elegance. It has a modern stylish design to make it a beautiful centerpiece for your kitchen. 
Another critical factor is this Kohler K-596-vs has three beautiful finishes to match the kitchen décor. For a more striking appearance, you can select matte black. For a high-gloss look, you should choose polished chrome. Alternatively, a vibrant stainless color promotes a warmer tone. Select the one that suits your kitchen environment. 
Notably, this product underwent a PVD method that bonds the faucet and the finish at a molecular level. Such a process creates a scratch-resistant, durable, and corrosion-free surface. 
Besides, this product enjoys a pull-down spray head. It has a detachable spray head for extending down into the sink and promote rinsing tasks or close washing. Furthermore, this multifunctional spray head can fill pans and pots. One can still switch to a spray mode for rinsing off the mess of the cookware. 
This spray head has an angled nozzle which creates a wide and powerful blade of water as you switch to spray to function. Such sweep spray technology ensures your sink and dishes encounter fast and easy cleaning. 
One distinctive feature that many products lack is the use of DockNetik Technology. The faucet has an integrated powerful magnet which keeps it in one place if the spray wand is not active. Still, this magnet assist is retracting the wand back into the spout after work. One main advantage of using a magnetic docking system is it does not wear or break over time. 
Kohler takes care of durability by using integrated ceramic valves. The good news is that such valves agree with the industry standards of high quality. Such valves do not wear out quickly. They are preferable to rubber washers due to their high life expectancy. 
For DIY enthusiasts, the installation of this product is easy. One should follow the provided instructions whereby 1 and 3 hole installation is possible. Preferably, use a one-hole installation, and it makes the sink area to have less clutter.  
While using this kitchen faucet, it never encounters mineral buildup. Suppose you see any, then wipe it and it will disappear quickly. Maintain cleanliness by wiping it with a soft cloth frequently to give it a shiny luster.
Finally, this kitchen faucet has a limited warranty cover. It takes care of defects in materials or workmanship as you use this faucet for residential use. In case you are installing it for commercial use, then you get a 1-year warranty. Such a warranty remains valid as long as the original buyer owns a home. However, it is not transferable to a new owner. 
What are the features of the Kohler-K-596-VS?
DockNetik technology magnetic docking system locks the spray head into one place securely when not in use

Easy to use single handle makes water temperature adjustments simple and convenient

Master clean spray face has an easy-to-clean surface that prevents mineral build-up

Boost technology enhances the flow rate by 30% just by pressing a button

Ceramic disk valves exceed industry durability standards for a lifetime performance

Temperature memory enables a device to retain the temperature settings for convenient use

Premium metal construction is that it is reliable and resists tarnish and corrosion 

Has both single and three-line installation with flexible line supplies 

Three-function pull-down spray head featuring touch controls to enable one to switch from stream to sweep spray then Boost Technology

Promotion technology uses light and quiet nylon hose plus a ball joint to make a pull-down spray head comfortable

Kohler-K-596-vs has a 1.5 gallons per minute flow rate

Designed with easy installation design that is favorable with US plumbing connections

High arch gooseneck spout provides more space for working and allows more access to all areas of the sink

It is both low lead and ADA compliant

Suitable for a variety of kitchen designs with exceptional ergonomics and functionality

The spreadhead has sculpted buttons to ensure simple operations even with soapy and wet hands

Lifetime limited warranty
Pros
DockNetik technology uses a magnet for a smooth return

Two distinct water streams to facilitate easier cleanup

Powerful spray nozzle that has multiple settings

Beautiful minimalist appearance for modern homes

Temperature memory that predetermines water temperature

Single-hole drill lowers counter clutter

High-quality finishes

Sufficient sink clearance

Durable metal body and ceramic valve

High arch spout featuring a 360-degree swivel

Easy to keep clean

Easy installation

Lifetime performance guarantee

They are reasonably priced.
Cons
It lacks sensors to turn the faucet on and off

There have been a few complaints about leaks

It is only available in three finishes

It does not CA/VT low lead requirements

The product lacks a dual function 

The sweep spray create too much splash

It is not touchless; hence one requires some effort to turn it on or off.
What is the best comparison to Kohler k-596-VS?
The closest competitor to Kohler-596-vs is Delta 9178-AR- DST Leland. The critical difference is that delta 9178-AR-DST Leland uses a patented diamond technology to make the system leak-free. However, all other features are similar to Kohler-k-596-vs. 
The only line between the two is Delta 9178-Ar-DST Leland happens to be pricier. I think many customers would not expect products with similar features to have a huge gap in the price difference. 
Read More: Kohler k-560-vs Review: Everything You Need to Know
FAQs
Question: What makes Toto toilets special?
Answer: It is the convenience that comes with most of its models. Most of them feature air purifying systems, hands-free function, automatic flush system, heated seat, among others.
With some of these toilets, the need for toilet paper may be eliminated, thanks to their air-dryers and the water jets that wash and dry your anus. Additionally, since the lid opens and closes automatically, you will never hear cases of someone who left the toilet's lid open.  
Question: Can toilet paper cause clog on Toto toilets?
Answer: Toilet papers are designed to be flushed down the toilet because they dissolve in water very fast. Nevertheless, if too much toilet paper is used, the dissolving process may take a while, and this could lead to clogging and blockages.
Undoing clogging and blockages can be a very expensive affair because you will definitely have to hire a professional and experienced plumber.  
Question: Which is the most expensive Toto toilet?
Answer: The price range for the Toto Entrada toilets is between $250 and $9000. The most expensive Toto toilet is Neorest 750H, which carries a price tag of about $9000.
Question: Are bidets in a toilet bad?
Answer: According to doctors, toilet bidets produce a high-pressure water jet flow. If you are exposed to such pressure for long, it might interfere with your anal sphincter and damage it plus the mucosa. Therefore, avoid setting high pressures on your bidet. Some bidet jet flows are even strong enough to penetrate a human anus. 
Question: Which company manufactures Toto toilets?
Answer: TOTO Kabushiki Gaisha is a company based in Kitakyushu, Japan. Founded in 1917, this firm holds first place among toilet manufacturers globally. It is the company responsible for developing the Washlet and derivative products. The company has production facilities in nine countries.
Conclusion
Kohler-k-596-VS is a distinguished kitchen faucet that offers you reliable service for a better kitchen experience. Its designer equipped it with modern technology such as DockNetik which uses a magnetic force for securing it firmly in one place. The user will love how easy it can be to operate a nozzle. One can take advantage of multiple settings to handle different cleaning needs. Saving water is vital as you can involve a handy pause function.
Installation is more straightforward for any beginner. This product has high-quality components with international certification to serve you extensively. It is the right device to use for your kitchen environment as it offers an impressive look. Typically, it comes in the right dimensions plus a decent flow rate to meet the demand for water in your kitchen. A lifetime warranty protects it against damages and defects. I do not hesitate to recommend this kitchen faucet to you.