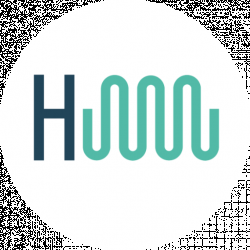 Latest posts by HomeWater Works Team
(see all)
Whether you are an electrician, plumber, industrial pipefitter, the best pipe threader is a tool worth investing in.   With the best pipe threader, you can turn a near-impossible task into a few minutes job without much ado. You should not be subjecting your muscles to a lot of work that can be done by pressing or turning a few buttons or drives.
With Several pipe threaders out there, it has proved to be a daunting task for many people when choosing the best. There are factors you need to consider should you be looking for the best pipe threader.  This article will review the most rated pipe threaders to ensure you get a pipe threader according to your job's nature. However, let's look at what you should consider when buying a pipe threader.
How to Choose the Best Pipe Threader
Quality
When it comes to quality, you get what you buy. You may end up incurring more costs by buying a relatively cheap threader. It is advisable to pay a little more and get a robust and reliable tool. Your threader's dies should be harder than most of the material used to make a product like pipes that you will be threading.
Ensure you get a high-quality tool because low quality may mean stress on it and cause it to go off-center or break.
A threading machine is made of components such as a bed, apron, and saddle. It would be vital to make sure they are fabricated using high-quality material for durability and reliability in the long run.
Type Of Thread
There are different types of thread for serving a different purpose. Handheld threading dies are of two types, which is round and Hex dies nuts. You may use them with standard handheld tools for the hex die nuts, while for the round type; you can use them into a T- handle.
Hex die nut is mostly used to repair existing threads while for the round type, they are ideal when making new threads. You will never need a handle to work with the hex die nut, but you need one when working with the round dies.
Thread Size
When buying any threading machine, you, first of all, need to know the size you need to get your job done. The standard threads set are measured in threads per inch. Those tools can thread a pipe to a given inch and select one depending on your project's requirement. Check for the inches a tool can thread and get to make the right decision.
Besides, consider the required size drill for how you should drill. Use of the right size hole is ideal in the sense that if the hole is small, it may result in the tap binding or even break as it cuts too much material. If the hole is too large, the thread's root may be shallow and insufficient, making it strip out or fail.
Manual Or Electrical
Do you want manual or electrical types of threading machines? It is a question worth answering because it all depends on the type of threader you have to get the job done. You can go for the manual threader if you will be doing minor operations, especially at home.
However, if you plan to subject the threader to heavy-duty tasks, you should go for the electrical one, especially if dealing with industrial and mining operations. Another thing you should be checking is the speed per hour. Ensure it is apt and the machine will not be consuming a lot of power.
Constructions
Threading machines are not made to be delicate, and you will need a unit that can withstand accidents and drops while working. Go for the unit with durable and high-quality housing to guarantee you that it would be breaking even with the small accident.
A durable and long-lasting housing would be made of forged aluminum or steel with little or no plastic exterior components. This would mean more weight to the unit but will help keep the gear safe from external damages.
How Does A Threading Machine Work?
First of all, if you want to thread, select the desired tube and cut the suitable length, and you can do this with some machines designed with such capabilities. If you are using a manual threader, you need to lock the pipe in a place using an external vise.
Use the right die depending on the diameter of the pipe. Using the ratchet of the machine, rotate the die of the pipe's head. For the automatic threading machine, you only need to switch on the motor and let the machine thread your pipe up to the desired length.
Types Of Threading Equipment
There are three types of threading equipment that offer different benefits, features, and drawbacks. The three threading equipment includes.
Manual Ratcheting Threaders
Manual ratcheting threaders are the largest option and are less efficient as they tend to use more physical efforts as the thread increases. They use Die heads that are size-specific and don't require adjustment. You find them easier to carry around, You may also find it necessary to use other complement tools like the ratchet, pipe cutter, reamer vise, drop head die head oiler, and bucket and threading oil.
Handheld Power Drives
Handheld power drives are types of threaders best for low-volume applications involving service and repairs. It is faster than manual threading and also requires less physical effort. The handheld drive uses the die head like the manual ratcheting threaders. However, the handheld drive is different because the power drive turns the die head around the pipe.
It is less portable compared to manual threading, but you can still use it out in place. It also produces a lot of torque and requires one to utilize a reaction arm to counteract it, especially when dealing with applications above the one-inch pipe.
Handheld power drive requires some other tools to be used together with it, and these tools include the d pipe cutter, reamers, vise drophead die heads, reaction arm, oiler bucket, and threading oil.
Threading Machines
Threading machines are the ideal and most expensive too but worth every investment. If you intend to buy durable and long-lasting tools to withstand the hardest job sites, you should buy the threading machine. Its capability to work almost in all conditions makes it produce consistent and constant results for a long time.
However, one shortcoming about this is that it is relatively heavier and requires to be mounted on either rigid mounting or a stand. They also require the pipe to be brought to the machine. If well maintained this machine can last up to 20 years. They operate efficiently, require less physical effort, and are best suited for high-volume applications.
The threading machines come in different configurations depending on the capacity, speed, oiling type, and chucking types. The most common machines are designed with a capacity of up to 2 inches and a manual hammer chuck.
It is also common to find manufacturers offering compact-style machines with relatively low capacity along with capacity machine choice. Some machines are fitted with many speed options geared towards the improvement of the threading efficiency.
They are also made to rotate the pipe to give the reamer cutter and die head the ability to advance and retract to engage the tool. Additionally, many machines are fitted with oil systems flooding the workplace with oil. They are also versatile in cutting, grooving, and beveling by replacing the dies and most die heads.
A-List Of The Best Pipe Threaders
RIDGID 36345 00-R Exposed Ratchet Threader Set
This manual threader uses the standard 00-R set of threading dies and is ideal for pipe sizes ranging from ½ inch to 1 inch. Make sure you have lubricants around you when using this machine, as it is a manual unit.
However, never worry when using this machine. Even if it breaks or something goes astray with this machine, a lifetime warranty means you can be compensated without paying even a single coin. It is packed with a 22 inches ratchet, providing you with a whole tone of leverage.
This machine is ideal for hard and tough materials and makes threads easier without straining your muscles. It is durable and long-lasting, with folks talking of how the latter is effective and efficient even after six months of cutting threads with dies and the ratchet working perfectly fine.
Unlike other brands, Ridgid tools are known for producing a high-quality product that you can rely on; hence you can subject this tool to any job application without breaking down. One more thing that will leave you amused is that Ridgid 36345 00-R is perfect for black, galvanized, stainless steel, brass pipe, and more.
You need to ensure that the cutting die is appropriate for the material.  A die for threading copper may not work effectively on a hardened steel piping.
This manual piping material is one of the best options we have in the market following its cost-effective nature and extremely reliable. It is used with several materials of different sizes.
Features And Specifications
Used for two pieces threading dies

Manufactured in the USA

Weighs 9.42 pounds

Red or black

It comes with a lifetime warranty on material and .artistry
Pros
Great value for money

Durable and long-lasting

Easy to use and operate

Heavy-duty material construction

Efficient and effective

High-quality die material
Cons
Dies may be in a long location
RIDGID 41935 Model 700 Hand-Held Power Drive
This rigid model also is a heavy-duty power drive for threading pipes, bolts, and many more. It is a stunning addition to your toolbox, considering its ability to power tone of rigid equipment and use of various dies, and working with several types of equipment. It can be used to thread pipes ranging from 1/8 inches to 2 inches in diameter for all-inclusive machines.
It has a lifetime warranty because of the material used to make it. It is made of high quality and extremely durable material, making the best handheld automatic pipe threader. Nothing beats Ridgid when it comes to durability and effectiveness. 
It is 27 pounds in weight, and you can assume it is heavy, but considering the speed at which it works, you may even consider adding more weight. Factually it would have been a bit heavier were it not for the gear case housing and handle made of cast aluminum.
We feel there is one thing that users complained of. This automatic pipe threading machine because doesn't come with dies. You will need to get them as separate or make use of some of yours in the stock.
It can rotate from one direction to another since it is an electronic pipe threader, and it can easily cut left and right-hand threads. Its switch makes it possible to automatically back off when you are done threading a pipe's length by just releasing the switch. A ½ HP motor rated for 26-30 RPM can give enough energy to get the job done right and within no time.
If you have plans of working with pipes ranging from 1-1/2 inches and above, you may consider buying the 775 support arm.
Features And Specifications
Versatile pipe threading options

High-performance gear head

Double throw reverse switch

Versatile pipe threading tool

Rugged construction

A workhouse across industries

Rugged cast aluminum housing

1/ 8 inches to 2-inch capacity, ¼ inch to 1 inch bolt capacity
Pros
Works great

Durable and long-lasting

High-quality material

Conveniently labeled compartment for clear identification and understanding

Effective for threading pipes and conduit
Cons
Klutch Heavy-Duty Portable Electric Pipe Threader
If you are on a tight budget and you would like to get something cheaper than a Ridgid product but one that performs amazingly well, then Klutch heavy-duty portable electrical pipe threader got you. It would be such a perfect addition to your toolbox with its relatively low price and several extra and the power to thread 2 inches pipes.
Even if you buy some extra dies and other additional attachments to make it considerably more versatile with its low budget, it would not be that much considering how effective it would be.  It features a heavy-duty mechanical paddle switch that can shut off the moment they are released.
Such a mechanism ensures that you are safe, especially if your hands slip from the machine while working with it. It will automatically switch off instead of continuing spinning.
This threader includes six durable and long-lasting dies made of steel for your convenience during working time. The dies are made from an extremely resilient and resistant material. Its dies are of HRC58-62 hardness, perfect for steel pipes, and make it not wear and tear out easily.
If you like carrying the thing around, you will find this threader interesting because it comes with a case to lug everything around and is perfect for protecting your power threader and dies from harm. Inside the package, you will find oil used to keep the pipe nice and lubricated during the threading process to keep the dies dulling faster while making the whole process easier.
Another thing that you can expect from the package is the supporting arm mainly used during the threading of a 1-inch pipe and more. You will realize that the machine has a lot of force such that it is impossible to use it without help.
The arm's work provides more leverage to prevent the pipe from spinning out of your grip.  The power drives are made of aluminum gear housing and a plastic body and handle, making them cost-effective yet still reliable.
Features And Specifications
Can be used with gap pie between ½ in. and 2in

No adaptor required

9Cr2 die material; HRC58-62 hardness

It comes with a pipe threaded, die sets, oil can, and case.

It uses 6 steel die sets.

Heavy-duty paddle automatic shut off switch
Pros
Powerful

Works effectively

Affordable

Portable

Heavy-duty construction material

Durable and long-lasting

Easy to use
Cons
May require you to buy some extra dies
Rothenberger 63005 50R Portable Compact Threader Machine
When it comes to the passion of dealing with a threader that is not a handheld electronic version or a manual option, Rothenberger's 63005 50R portable compact threader machine is your favorite thing. It is designed with a 1 HP motor, integrated oil pump, and well-engineered components, making it an amazing unit every other person should admire.
When it comes to features, this particular product has amazing features, starting from the chip that collects trays, sealed bearings spindled to oil feed.
For the people who intend to do threading regularly, this machine will even make it through the 2 inches pipe with no challenge. Although it might seem heavier than most machines, we can't ignore its power, speed, and efficiency. One of the main reasons it is famous and the best in the market is its outstanding and integrated technology.
For instance, the 1HP motor is double insulated to guarantee safe operations and high torque.  Such intense power would make it easier to thread even with the largest pipes. It features a chuck pipe that is considerably easier and smooth to operate. 
The chuck pipe allows the machine to grip the pipe while preventing slipping during the threading process. Still, this unit also features an offset spindle on the design that makes it very easy to oil and maintain. It also offers an excellent oil flow and comes with adjustable flow features for excellent pipe lubrication.
Features And Specifications
Double insulated motor for safe working

Stable and high torque motor for constant power

Provides spindle lubrication for easier maintenance

Large plastic ship for collecting tray for easier cleaning

Slightly angled to reduce oil consumption

Standard jaws and dies to thread with plastic-coated conduit
Pros
Low expenditure on maintenance

Efficient and effective

Easy to handle and use

Durable
Cons
It comes with notable despite it appearing in the photograph
Steel Dragon Tools 600
Steel dragon tools 6oo is a handheld threader made to thread between a half-inch to two inches pipe and ideal for onsite threading applications. When purchased, it comes with steel dragon tools, alloy dies, and 11-R die heads. In the package, you will also find the carrying case and the steel dragon tools support arm.
The set will also include six alloy steel dies, a half-inch, three-quarter inch, one inch, one and a half-inch, and two inches. 
The steel dragon tool is portable, making it possible to move around when working on multiple projects in different places. With this tool, you can do not only cutting and threading but also pipe rimming.
This unit makes threading a one-person job and eliminates the time lost involving otter parties from a different place as it is done from one place. Unnecessary weight has been eliminated to make it easy to operate in a restricted area.
Features And Specifications
Industrial strength gearbox

Heavy-duty paddle type switch

Protective gear casing

Equipped with 11-R Die heads and alloy dies

601 support arm

Oiling can and replacement brushes
Pros
Forged aluminum gear housing ensuring   extended operating life

11-R die head works well with Ridgid die

Has adaptor with nut for locking a half-inch to one and a quarter-inch pipe

Industrial strength gearbox with reverse

Paddle switch for separation of forwarding and reverse switches

Dies work better with 11-R and 12-R die heads
Cons
Head may cause problems when working with ridged dies
Ridgid 36475 Exposed
Ridgid threader is made for strength, effectiveness, and legacy. It involves a set of manual ratcheting pipe threaders and 1/3 inch to 2 inches NPT performance dies. This unit also comes with a carrying case resulting in higher performance, handed down in generations and built to stand the test of time. The toolbox is maximally optimized and organized for on job use.
The package will include the ratchet assembly, ratchet handle, and dies heads for the threading conduit or pipe. With such a set containing different tools, it becomes certainly clear that your work will be easier for users, and safekeeping hence will endure and last long.
 Every other component in the kit is designed up to the Ridgid's standards, including the ductile cast iron die heads, to guarantee durability and maximum strength. Not only does this assure you of the value for every coin spent, but it also assures you of safekeeping for all the other things.
Manufacturer avails its entire product with a lifetime warranty against defects material or craft for the tool's life. The lifetime warranty assures the quality of the threader. The more the price, the more qualified it is to achieve.
Features And Specifications
Used for threading pipes or conduit

Pipe capacity of ½ inch to 2 inches

Conveniently labeled compartments

Ductile cast iron dies heads.

Lightweight yet rugged carrying case

Premium quality die heads

Available in multiple niches

Lifetime warranty

It comes with several accessories within the package.
Pros
Ideal for threading pipes and conduit

Lightweight making it portable

Conveniently labeled compartment for a clear definition

Pipe capacity of a half to 2 inches NPT
Cons
May need to use oil for efficiency
FAQs
Question: How do you thread a pipe without it dying?
Answer: You can thread the pipe without it dying by holding the file such that the smooth side is against the nails with the turning the pipe. Ensure you lock the pipe backward and forward, meaning one the forward stroke of the file, and you can turn the pipe in opposite for a much better thread.
Question: What is the common cause of leaking compressions fittings?
Answer: The main cause of compression fittings is excess force. It is critical to avoid over-tightening the nuts since if you overdo it, the ferrule will deform improperly and cause the joint's failure. When this happens, your ferrule is subjected to leakages due to the over-tightening.
Question: How deep should an NPT tap go?
Answer: You can always go as deep as the depth of about 2/3rd of the tap's thread length. Look for a true gauge, but if you can get one, ensure you have a mating thread from known quality sources. Using something like the hex socket pipe plug, try to get 3 and 3-1/2 turns of engagement.
Question: What is the difference between NPT and MIP?
Answer: MPT is the acronym for the male pipe thread, while NPT stands for the male iron pipe, and both indicate male fitting with NPT threads. There FPT is the short form of female pipe threads and FIP for female iron piles, both indicating a female fitting with NPT threads.
Question: What is the purpose of using the insulation on the suction line?
Answer: The main purpose of using the suction line's insulation is to prevent refrigerants from absorbing the excess heat. And also prevent the condensation from forming on the lines. It also helps in eliminating the need for a vapor barrier.
Question: Can too much Teflon tape cause leaks?
Answer: Connections that depend on the threaded pipes fittings are subjected to leaks if not sealed with either Teflon tape or Teflon joint compound. You need to use both the pipe joint compound and Teflon on all joints for reliable security.
Conclusion
We recommend the Ridgid 36345 00-R as our overall pick. According to our editors, Ridgid 36345 00-R carries the day because of the following key features that include a standard 00-R set of threading dies ideal for pipe size ranging from ½ inch to 1 inch, lifetime warranty, and is packed with a 22 inches ratchet providing you with the whole tone of leverage.
It is durable and long-lasting. Even after six months of cutting threads, Dies works perfectly fine.
It is a high-quality threader perfect for black, galvanized, stainless steel, brass pipe, and more. This manual piping material is one of the best options we have in the market following its cost-effective nature, extremely reliable, and be used with several materials of different sizes.