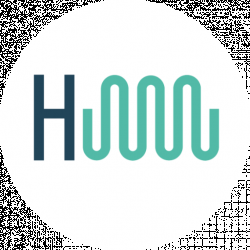 Latest posts by HomeWater Works Team
(see all)
Getting a toilet for your home is one thing and getting the right toilet is another. In this Toto Ultramax II Review, we'll go over in-dept details about it and help you determine if it's right for your home.
With its attractive design, TOTO Ultramax II is a compact one-piece toilet that is attractive and adds to your home's aesthetics.
Besides being environmentally friendly, this unique unit from the TOTO brand is very water-efficient, consuming just 1.28 gallons per flush (GPF). Therefore, when you purchase this product, you can be sure that your water bills will decrease drastically with time. 
This GPF is the main difference between Ultramax II and TOTO Ultramax, which consumes 1.6 gallons per flush. Therefore, you can be certain that Ultramax II is a much better and more economical unit. In this article, we will dig deeper into Ultramax II and check out its features, pros and cons, and functionality.
However, before that, it is vital to look at a few things you need to remember before stepping into a toilet showroom.    
TOTO Ultramax II Buying Guide
Whatever product makes you happy may not be fascinating for your neighbor. Just like your needs and preferences, you need to scratch yourself where you can reach when it comes to financial capabilities.
Before stepping into the toilet market, you need to be sure of what unit you want to bring back home. Here are a few considerations to help you make an informed buying decision:
Price
Different brands offer their products at varying prices, depending on the cost of production and the product's features. Companies that sell toilets are no different, and it is imperative to set aside the actual money you intend to spend on this unit.
TOTO Ultramax II is in the category of single-piece toilets, which are known to cost more than their two-piece counterparts. It would also be wise to consider additional costs, such as installing and purchasing the required accessories. 
Your Bathroom's Size
Your bathroom size determines the type of toilet you get by considering the bowl shape and size. The two toilet bowl shapes are elongated and round. Elongated bowls need more space than round bowls, making them not suitable for small bathrooms.
TOTO Ultramax II has an elongated bowl, implying that you will need a spacious bathroom for its installation and convenient use.
Water Requirements
Today, water has become a scarce resource, and people are urged to try and conserve it as much as possible. Getting a toilet that is not water efficient will harm not only the environment but also your pocket. Toilets' water consumption is measured in Gallons per Flush (GPF), and the most common is 1.6.
However, Ultramax II has a GPF of 1.28, making it a very water-efficient unit for your home. Water-efficient toilets bear the WaterSense label, so make sure to check out for that. 
Accessibility
The disabled, seniors and people with mobility issues also deserve to use a stylish and modern toilet. The accessibility of a toilet is determined by its seat height, the most ideal being 16-18 inches off the ground, which is much more comfortable than the standard 14.5 inches.
Also known as 'Comfort Height', the 16-18″ bowl height is comfortable and enables smooth transfers from wheelchairs and walkers onto the toilet seat. If you have seniors or people with physical disabilities in your home, ensure that you check out an ADA (Americans with Disabilities Act) compliant unit. 
Flushing Power
This is a major consideration because everyone is looking for a toilet that will have the job done every time. Maximum Performance (MaP) is an organization that rates toilets according to their ability of solid waste removal.
The threshold ranges between 250 and 1000 grams, and a flush system's power is seen from the amount of waste it can remove. The two types of flushing systems are Pressure-assisted and Gravity. Gravity toilets depend on gravity, which forces water from the tank into the bowl to remove waste when the flush lever is activated.
Pressure-assisted toilets are the best because they contain a mechanical tank inside the main toilet tank that forces water out in a stream when the flush lever is activated. Such toilets remove waste efficiently using little water. 
Installation Technique
There are three ways a toilet can be installed in your bathroom: Floor Mounting, Wall Mounting, and Free Standing. Wall-mounted toilets are hanged on the wall. Hence they are space-saving, and they promote easy bathroom cleaning.
However, you need to ensure that your walls are thick enough to hold the unit in place. Floor-mounted toilets are attached to your bathroom's floor using bolts. Free-standing toilets are quite similar to the floor-mounted ones, but they are not attached to the ground. 
Extra Features
The technological advancements have led to the innovation of very outstanding toilets available in today's market. Some of the technological features you can consider include a nightlight, automatic flush system, and SoftClose toilet seat. However, remember that the more advanced a toilet is, the bigger the price tag that it carries. 
TOTO Ultramax II Key Features
For years, TOTO has been an impactful brand in the manufacture and supply of flush toilets and other related products. Ultramax II is among the units that have helped the brand cultivate positive ratings from its clients and maintain its top position in the industry.
Ultramax II features are incredible, and they make this toilet stand out among others of its kind. Such features include:
One-piece Design
Ultramax II is a toilet whose tank and bowl are seamlessly joined to form a compact unit. The most significant benefit of a one-piece toilet is that it is easy to clean. This is because there are no apertures on the unit, which could act as hiding places for dirt.
Ultramax II is also easy to install and offers a clean and sleek look in your bathroom. However, you will realize that a one-piece unit is more expensive than a two-piece toilet because the former is heavier, and transporting it is quite challenging. 
1.28 Gallons per Flush (GPF)
This is the amount of water that Ultramax II consumes in a single flush, making it one of the most water-efficient products in its category. With a 1.28 GPF, the toilet saves you a lot of water, leading to a drastic decrease in your water bills, unlike those with 1.6 GPF. For this reason, the unit complies with WaterSense, CEC, and CALGreen requirements.
Universal Height
Ultramax II features a 16-1/8" rim height, which is convenient for a wide range of the toilet's users. Universal Height offers more comfort as compared to the standard 14.5" seat height.
This height gives Ultramax II the ADA (Americans with Disabilities Act) approval, meaning that the toilet is fit for use even by people with mobility challenges. They can easily move from the wheelchair or walkers onto the toilet seat without so much hassle. The main downside of the Universal Height is that it is only ideal for adults. Little children and short people may need to use a step stool to access the toilet. 
Smart Seat
SoftClose technology is used in the making of the Ultramax II toilet seat. Unlike the traditional units where the toilet seat rams on the bowl to produce an irritating sound, SoftClose seats close and land on the bowl softly without any sound.
This feature is important to prevent accidents and minimize the annoying sounds produced by the toilet. Ultramax II is one of the few toilets that come with their seats included in the package. 
Double Cyclone Flushing System
The flushing system power is of the essence, and Ultramax II will not let you down on that. When checking for a powerful flushing system, also consider how each flush cleans the bowl.
Ultramax II's Double Cyclone system creates a strong centrifugal water action that sends the waste away in one flush and gives the toilet bowl a thorough cleaning. This Gravity flush system functions quietly, unlike traditional systems that produce a lot of noise when flushed.  
Chrome-enameled Trip Lever
Chrome is a material known for both its aesthetics and durability. The chrome-plated flush lever is long-lasting and adds to the beauty of Ultramax II. The lever is fixed on the left side of the tank, which reduces the inconvenience of flushing the toilet. 
CEFIONTECT Glaze
Sometimes, waste particles may stick to the toilet's bowl and leave you puzzled. However, the CEFIONTECT glaze finish of the Ultramax II bowl makes it smooth and slippery to prevent any particles from adhering. This feature also contributes to thorough bowl cleanliness with every flush.
Pros
Easy to clean one-piece toilet

Easy to install by mounting on the floor

Powerful Double Cyclone flushing system

Universal Height for maximum comfort and accessibility

SoftClose seat

Water-efficient

A smooth and slippery bowl prevents particles from sticking
Cons
Expensive

Universal Height not ideal for children

An elongated bowl  consumes a large space
TOTO Ultramax II Best Alternatives
American Standard 2467100.020 Cadet 1.6 GPF 2-Piece Elongated Toilet
This 2-piece toilet with a 12-inch rough-in has a 1.1 GPF, making it more water-efficient than the Ultramax II. With its EverClean surface, you can be sure that mildew, molds, and bacteria will not grow on your toilet. The 16 ½ "rim height is accessible to a wide range of users, making this unit ADA compliant.
Clogs are eliminated by the toilet's pressure-assisted flushing system and powerful siphon jet. The fully glazed 2-1/8 inches trap-way ensures that the waste flows all the way down the drain. The toilet seat is bought separately, and the elongated bowl is suitable for spacious bathrooms.
This toilet is WaterSense approved, thanks to its water-efficiency functionality. Vitreous china material is used in its construction, and the installation type is floor mounting. 
Pros
Water-efficient

A powerful pressure-assisted flushing system

Easy to install

EverClean surface

Comfortable 
Cons
Apertures create dirt-hiding places

Toilet seat is purchased separately
Kohler K-3998-0 Wellworth Elongated
This unit's consumption rate stands at 1.28 gallons per flush, which is similar to that of Ultramax II. However, this toilet comes in a two-piece design, making the cleaning process more challenging. With a 12-inch Rough-in, this unit can be installed conveniently in a standard-sized residential bathroom or commercial restroom.
The installation process is quite straightforward, thanks to the toilet's three pre-installed tank bolts. The toilet's Class Five flushing system ensures waste is removed and the bowl is thoroughly cleaned in a single flush.
The toilet's standard height is not very comfortable, especially for people with mobility issues. The unit is WaterSense approved, meaning that it is water-efficient and environmental-friendly. 
Pros
Water-efficient

Powerful Class Five flushing system

Easy to install

Removes waste in one flush
Cons
A challenging cleaning process

Standard seat height is not comfortable
American Standard 2034314.222 Champion-4
Champion 4 holds the title of the best no-clog toilet in the market. This one-piece toilet has an elongated bowl, which offers maximum comfort to its users. Additionally, it consumes about 1.6 gallons per flush, making it a water-efficient product.
EverClean surface maintains the cleanliness of the bowl by inhibiting bacteria, mold, and mildew growth. SoftClose seat included in the package closes slowly, preventing it from ramming onto the bowl. However, the seat is bought separately.
The 16 1/2″ Right Height makes this toilet accessible to an extensive range of people, including those with mobility problems. This feature makes the toilet compliant with the Americans with Disabilities Act (ADA). Champion 4 has a 12″ Rough-in, making it ideal for installation in a standard bathroom.
The toilet is installed through floor mounting using the bolt caps included in the package. 
Pros
No clogging

Easy to install

Sleek and clean one-piece design

Water-efficient

SoftClose seat
Cons
Toilet seat purchased separately

The elongated bowl consumes more space than a round one
Toto CST404CEFG#12 Universal Height Toilet
This modern and classic toilet comes in a two-piece design, making it easy to transport and cheaper than the one-piece models. With a GPF of 1.28, this household item is one of the most water-efficient products of its kind.
Moreover, the toilet's Tornado Flush system is powerful enough to remove waste and clean the bowl in a single flush. The toilet's bowl is CEFIONTECT-glazed, making it smooth and slippery to prevent waste particles from sticking to the ceramic.
The chrome-plated left-hand trip lever is not only functional but also adds to the toilet's aesthetics. The Universal Height makes the toilet accessible by a wider range of people and gives it ADA approval.
The only negative thing about this unit is that the necessary accessories must be bought separately, including the mounting bolts, a wax ring, the toilet seat, and water supply lines. 
Pros
Easy to install

Water-efficient

Elongated comfortable design

ADA approved
Cons
Accessories bought separately

The elongated design needs spacious bathrooms
FAQs
Question: What differentiates Ultramax and Ultramax II?
Answer: Both products are from the TOTO brand. Their water consumption brings about their difference. Ultramax uses 1.6 gallons per flush, while Ultramax II requires 1.28 gallons for a single flush. 
Question: Which is better: TOTO or American Standard?
Answer: It is hard to compare the two because both brands are worthy and reputable. However, TOTO offers more features and is superior to American Standard. 
Question: What is special about TOTO toilets?
Answer: Some of the things that make TOTO toilets stand out are that most of them have an air dryer, air purifying system, and automatic-closing seats. Heated seats and bidet functions are found in some TOTO models. Therefore, tissue paper use is eliminated, and the battles about leaving the toilet seat up will no longer be there. 
Question: Do TOTO toilets clog?
Answer: No, the toilet is immune to clogging, including TOTO toilets. However, these units have a higher clog resistance than other models in their class. 
Question: Where are TOTO toilets manufactured?
Answer: TOTO Ltd. is the company that manufactures TOTO toilets, and it is the largest of its kind worldwide. The firm has its headquarters in Kitakyushu, Japan. However, the company manufactures its products at their production facilities sprinkled all over the world. 
Final Word
TOTO Ltd. is the largest toilet manufacturer globally. The company has got to that position courtesy of its revolutionary products and customer satisfaction.  Ultramax II is one of the company's most incredible products, with outstanding features, as explained above.
Smart Seat technology, Universal Height, and water-efficiency are just a few of those features. Although this toilet comes in a one-piece design that tends to be more expensive, you can never go wrong with a TOTO toilet. 
However, the ball is in your court, and we cannot decide for you. I have given you all the factors to consider before buying any toilet, including TITO Ultramax II. Therefore, make sure that you read those factors keenly to make an informed purchase decision.
Ultramax II may be an expensive product, but the extra cost is paid for in its water-efficiency. You will realize a drastic drop in your water bills with time. If your budget allows it and the other factors are in your favor, then this is the best toilet to get for your home.
It also comes in a sleek and clean design that will improve your bathroom's aesthetics.