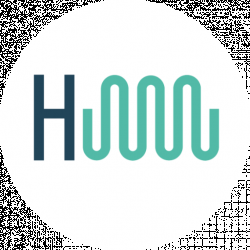 Latest posts by HomeWater Works Team
(see all)
You must be looking for a Kohler Converge Shower head review if you are here. In this article, apart from giving you every bit of information concerning the Kohler converge shower head, we are generous enough to go an extra mile and provide you with the best alternatives to Kohler converge shower head for comparison.
Before we jump to the review, we thought it is important to let you know what you need to know to buy a showerhead. The following are some of the critical things to know.
Factors To Consider When Buying A Showerhead
The shower is one of the places we always visit after a long day to have ourselves refreshed and sending off the whole day's tiresomeness. For this reason, you need to have the best in your bathroom. You need to ensure that everything is in good condition and well taken care of.
It means everything starting from the showerhead should be of high quality and serving the right purpose at the right time. 
As a result, this would transform into an admirable time and experience. However, this is not until you know what to check and know before buying a showerhead. This section will discuss some of the factors you need to consider when buying a showerhead.
Spray Pattern
You need to take note of the kind of spray pattern by the shower head you choose. Spray pattern, to a large extent, influences your experience when taking a shower. The experience you get from the spray pattern is important in facilitating the feeling and ensuring you do not waste time showing.
Pressure By The Showerhead
Another critical thing to take note of is the level of pressure of the shower. You need to get it right. That pressure, just like the spray pattern, enhances the feeling and significantly influences the shower's effectiveness. It is through great pressure that you will get relieved after a long day.
You should get a shower with pressure such that even when you get in the shower with aching and muscle soreness, you come out fresh and energetic.
The Right Type
All the showerheads are made to serve a different purpose differently. Not every other showerhead will be right for you until you define the purpose of your shower. It would be important to define the purpose and reasons you need a show to decide the right showerhead for you.
After defining, you will have a good and easier process of selecting a shower considering the purpose and reasons you need one.
Ease To Use And Operate
You need a good time, and a refreshing moment every time you are under your shower.  You don't need to come home tired after a long day, and on top of that, you get under a shower that would give you a hard time operating it.
Again, you should not struggle to save for a shower that would require some more installation costs. A great shower and an effective one should be easier enough to be operated by every family member if you are not living alone and easier to install without seeking external experts.
Budget
We have different showerheads going at different prices and with different quality. Considering your budget, go for a shower that wouldn't drain your bank account. After all, there is life after you shower, and you don't need the most expensive showers to have it better.
Cheap doesn't always mean low quality. Some cheap showers are serving the same purpose as the most expensive ones. 
You would do yourself a lot of injustice if you would not remain within your budget and get a shower to serve you well. Let budget be a key when choosing a showerhead.
Kohler Converge Shower Head Review
Why Kohler converge Shower?
Kohler Converge is an ordinary shower and a double-action shower designed with head and shower combined to go from hand to standard instantly.
It is also designed with five different spray styles with three different cleaning styles that can converge to provide you with a wonderful experience that can only be found in a spa.
Among the five sprays include infinity (patented), silk, full coverage, infinity plus, and silk plus. The mode that has got people talking is the infinity mode.
It will make your bathing experience a remarkable one through three different and completely separate experiences depending on the distance between the hand shower and your body. 
Wide Range Of Spray Settings
If you like the strong flow for a completely clean body, stand too close. If you need that feeling of a soothing massage, then you ought to be somewhere halfway and a bit further if you want a flow with a soft and relaxing rinse.
You can optionally keep switching between sprays by just a push on the metal button located at the center of the shower. No matter how you want to use this shower, you will always find it interesting.
Accommodative
This particular shower is made to accommodate different people with distinct tastes and preferences, starting from people who would like to have a gentle massage setting, people who need a thorough cleaning, to those who would like to have the rinsing do their finish job.
With the magnetic lock design coupled with the versatile settings, it automatically becomes the shower you would really wish to shower in whatsoever.
The best part of Kohler converge is that it involves a simple installation process called a do-it-yourself, thanks to the engineering team for such a recommendable job.
Notably, this makes it a little bit economical, unlike others that would call for a professional and force you to dig into your pocket to pay for the service.
Beautiful Design
Each company has its ways of making the 2 in 1 shower, but we can't argue. Kohler Converge is currently being pointed as one of the brands that are doing an amazing job. They are making one of the most unique and eye-appealing showers.
By looking from a distance, Kohler Converge looks so elegant, modern, and above all, sleek. The moment you detach the hand shower, that hallowed rectangular shape of the hand shower is enough to make you fall in love with it. You might end up thinking that the company just plunked it right out of the dream.
It has a hand shower made of metal, which is recommendable, but it is made of plastic when you come to the head shower. However, it has a good track recording of performing amazingly well even after a long time of usage without deteriorating performance-wise.
The manufacturer has gone a step forward and covered the head shower using a vibrant brushed nickel finish to make it look and feel more luxurious at the same time. It is made such that when you are there as a visitor, you would never think that it's made of plastic.
When you combine that unique design and the elegant finish, you just can't resist but admire to remain in your bathroom longer than usual.
Is It ADA Compliant?
Kohler Converge shower head is made with a detachable hand shower, but this does not make it AD compliant. If you are mildly mobility impaired, and it is not a must you use ADA-compliant showers, then Kohler converges showers stand out as the best option for you.
We would not recommend it for the people who must use ADA-compliant showers simply because it lacks the low standing aspect found in ADS-compliant showerheads and can disadvantage people with disabilities.
Is It Worth The Hype?
Kohler Converge is a shower that has been offering benefits to the users, and it is worth every buck you pay. It has some amazing features and an excellent way of giving luxury including Multiple spa option experiences that most people wish to get from a shower.
If you love light and decent showers, you can't help yourself but go for this shower.
Features And Specifications
5 different spray options to give a spa-like experience

Easy to install and switch with no special tools or expert 

1 click spray control for switching between different sprays

Scratch shield technology making it dent-resistant

Works with all standard fittings

2GPM flow rate

Weighs 2.89 pounds

Vibrant nickel finish 

3 showering experience in one spray with complete cleansing, refreshing massage, and delicate rinse
Pros
Provides different spray variations 

It can be hanged in place with its magnetic docking

Easy to install, remove and operate

It comes with a 60-inch metal allowing you to handle a shower head with much versatility

Lightweight

It becomes complete and performs like standard showerheads when docked in place

Great value for money

Durable and long-lasting

Beautiful modern, sleek- looking design

2 in 1 combo
Cons
It May sound expensive to some

The showerhead is plastic made
Alternatives To Kohler Converge Shower
Hydroluxe shower head
This is a luxurious two in our shower combo that features a fixed and a handheld showerhead. It also features six settings from each shower head from which you can choose from and use. With this shower, you can use the fixed mount overhead shower and hand shower separately or both together.
There are an anti swivel lock nut and angle-adjustable overhead bracket to allow you to change the direction of the water spray. If you want a shower with a simple installation process, this is your thing.
It is simple and easy to install, and you don't need any extra or special tool and comes with canonical brass nose nuts for easy hand tightening. Just to assure you that the product is durable and long-lasting, you are given a lifetime warranty when you buy directly from the manufacturer. 
Features And Specifications
Dual shower heads systems 

Uses each shower separately

3 multiple functional rainfall shower

3 zone click level dial rub clean jest

Patented ON/OFF pause switch 

5-foot stainless steel hose

Canonical brass hose nuts for easy when doing hand tightening

No special tool or expert installation

Lifetime limited warranty

Handheld shower diameter of 4 inches

Showerhead diameter of 6 inches
Pros
Doesn't need any special tool or expert to install

Easy to use and operate

Multiple settings

Lightweight design

Great value for money
Cons
Water pressure may change when shifting between heads
WASSA High-Pressure Shower Head
If your greatest interest in the shower is water pressure, the Wassa showerhead is designed with 45 jets for pumping up the pressure and water. It is made with a simple and lightweight design and an adjustable showerhead angle.
It involves a do-it-kind of the installation process, and it is simple to unscrew the old one and quick-to-hand tight Wassa shower head. With Wassa high-pressure showerheads, you don't have to worry about cracking and leaking.
It is made of a durable brass connection that prevents cracking and leaking. You can use a brass swivel ball joint to help you adjust the spray's direction for admirable showering.
We think you should know about the high pressure by this shower because users found this shower with high pressure such that they can't wash their face comfortably under the spray. However, according to many reviewers, they like it due to the shower's simplicity, including the installation process that takes only five minutes.
Features And Specifications
3 inches compact high-pressure showerhead

45 easy to clean silicon jest for preventing lime water and hard water deposit

Lifetime limited warranty

Easy and simple installation done within minutes

The package comes with 3 inches showerhead and Teflon tape.

Durable and long-lasting brass ball connection

Swivel ball joint to adjust the angle of the spray water 

Full body chrome finish

G1/2 inch connection thread and Teflon tape
Pros
Easy to install within minutes

Excellent shower experience

Durable and long-lasting

Lifetime limited warranty

Ant leak with the most number of evaluations

Anti-clogging self-clean

Water-saving
Cons
Pressure too much to wash your face comfortably
Waterpik 6-Spray Twin Turbo PowerPulse Massage Handheld Showerhead
Handheld showers are great and wonderful when bathing, cleaning the shower, or even washing your pets. They are of more benefits to people who would like to shower while seated for one reason or the other.
Waterpik 6 spray showers, just like the name suggests, offer you six different spray options that include the full body spray, full-body and mix, full-body and massage, mist, massage, and a Power spray option.
Such different options make this shower versatile enough to fit every other person in the family with different tastes and preferences for showers.
Are you living in a place where water pressure has been an issue? This shower is here to make you smile again. It offers a forceful stream of water even at low pressure and gives you 1.8 gallons of water per minute. 
Different users like this shower, following its adequate pressure and massage options without forgetting the easy installation process. However, a few of them have complained of the handle's length that made it a challenge to reach some parts and fully utilize the advantages of handheld functions.
Features And Specifications
PowerPulse massage handheld showerhead

6 spray settings

Therapeutics strength shower massage

Simple and easy installation process

Affordable performance

Customer support for any product query

Massage hand shower with a 5-foot hose
Pros
Easy to install and DIY installation process

Saves water

Long enough hose

Great value for money

Cheap and affordable

Gives powerful massage for muscle and general body soul relieving
Cons
It comes with a black plastic connector that may not straight out
Conclusion
Kohler's converge shower is one of the showers that has been trending, and it has considerably gained popularity in recent times. People like the overall design of this thing, and they all want to test the experience. It is the ideal shower for people who like and enjoy the versatility of shower time.
You will love the five shower settings, a one-click switch that offers complete control of what you want with the shower.  Even by just considering the arts and engineering of this shower, plus the elegant look in your bathroom, it would be almost impossible to ignore the values of the Kohler converge shower.
FAQs
Question: Where a handheld shower should be placed?
Answer: A handheld shower should be placed in a place where everyone using the shower finds it comfortable. Factually, it should be at a lower position where even children, elderly and disabled would be able to use it without any challenge.
Question: Why is my shower weak?
Answer: Your shower may be weak following the effects of lime water and sediment building up slowly in the showerhead. Luckily, you can fix this by doing a simple cleaning or completely replacing the showerhead. Besides, the low flow may be due to the restrictive valves fitted to your shower or some other valves restricting the water flow.
Question: Can I add a handheld shower to my existing showerhead?
Answer: You can attach a standard fitting to the existing shower arm and replace the old showerhead with a flexible hose and the handheld shower unit to serve both a stationary head and a handheld shower.
Question: How do I increase the temperature of my hot water?
Answer: You can start by turning off the power to the water heater at the circuit breaker. Through the panel access of the thermostats use a screwdriver to remove the panel. Then using a flathead screwdriver, adjust the thermostat up or down depending on what you want.
Question: Why does the water pressure drop in the shower?
Answer: One of the possible causes of the loss of shower pressure would be a blocked showerhead. When you are using your showerhead, it accumulates mineral residues.
When you are not using your shower, these mineral residues bond together, creating limescale build-up inside your pipes or showerheads, hence causing low water to pass due to reduced passage.