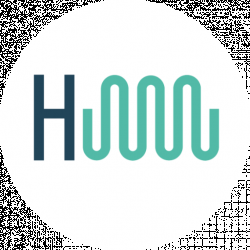 Latest posts by HomeWater Works Team
(see all)
Perhaps you have been looking for the best frank sinks to change or upgrade your kitchen look.  Your research ends here. We understand that a well-looking kitchen is not complete until you get the right and, above all, the best sinks.  Best sinks will not only complement the look of your kitchen but will help you in washing. Again, for you to have a peaceful environment, you need the best sinks with less noise. In this particular article, we will be compiling a list of the best Franke sinks for you. We have gone the extra mile to provide you with detailed information over the same.
However, before we do that, let's familiarize ourselves with what we need to consider before buying kitchen sinks. This way, we will buy sinks that would not affect us in one way or the other.
Factors To Consider When Buying Sinks
Installation Types
Sinks exist in different installation types. This is under mount and top mount types of installation. Before you buy a sink, it is good to consider the sinks with installation types that will not interfere with your kitchen design and elements such as countertops and cabinets. Top mounting sinks are most preferred since they are budget-friendly and they involve a simple installation process.
Sink Material
The material used to make a sink of your choice is critical.  The first thing to consider when you are buying a kitchen sink is the sort of material you are comfortable with. Different people have different opinions over materials used to make sinks, depending on their kitchen interiors. There are various kitchen sinks in the market, including stainless, fireclay, granite, cast iron, copper, and stone sinks.  Sinks made of aesthetics are preferable but consider the budget, durability, and ease of cleaning. For durability, easy to clean, and elegant looks, consider a sink made of granite. They have gained popularity in recent years.
Sink Configuration
A bowl of kitchen sinks is the central place where we have most of the cleaning taking place. For that reason, you have to consider the size and the number of bowls of sinks you want to buy. This factor will solely matter if you wash dishes by hand. If you wash large dishes by hand, you will need a sink with double bowls or even triple bowls. Additionally, if you often cook and for a large household, multiple sinks might come through for you. However, it is worth noting that the more sinks, the more cost of installation.
Features
 To agree with yourself on the right sink will also call you to choose one with the features you need. Sinks in the market today come with several features. Newer sinks even come with extra features, but you need to choose a sink with all the features you need. Avoid considering the number of features but rather how to fit these features are to your needs. By so doing you will avoid buying sinks with many features that may not integrate with your needs.
Functionality
Unlike modern sinks, traditional sinks come with a simple and elegant look. However, if you look to upgrade your sinks, you can always get modern sinks as they come with functionalities not found in traditional sinks. Some modern sinks have built-in strainers, waste bins, and faucets making your prep time easier and enjoyable.
Budget
Budget is another factor that you should consider when buying a kitchen sink. The cost of a sink will depend on the material and the installation process involved. Again, the larger the sinks, the more it will cost you. You need to be vigilant of the material you want your kitchen sink to have and consider the sinks' size according to your kitchen's size. Besides, you need to decide whether you shall be doing the installation by yourself or need help. The fundamental factors will boil down to your budget.
A-List Of The Best Franke Sinks
Franke USA SL103BX Sink, 20 Inches, Stainless Steel
If you are looking for a sink that can fit into tight places, I bet this is the right choice. Frank SL103BX fits perfectly into tight spaces and can be used in kitchen prep, in a bar, or in any utility area following its modern and simplistic design, a great addition to any of the mentioned spaces.
This sink is comparatively small in size, measuring 20 1/8 inches by 20 9/16 inches, making it ideal for smaller and tight spaces. Furthermore, the 10 inches deep bowl is large enough, giving you sufficient space for washing any utensil, including large pots and pans.
The 20 gauge stainless steel makes this sink one of the high quality, durable, and long-lasting sinks that can withstand the test of time. It is also made to eliminate any vibration and noise, making it quiet. Having a two-mounting option, you have the freedom to choose one that fits your preference. 
Additionally, this sink has T-rims to give it strength and safety measures during the installation process. Following its comparative size, this sink stands out as the best in its class, and it is the best for you with limited spaces in your kitchen.
Notably, the price won't break your bank account, so if size and price are something you mind, this sink is right for you.
Features And Specifications
It can be installed as a top mount or under-mount

Template and hardware provide for safe and easy installation.

Comes with a lifetime warranty

Single bowl measures 20 9/16 inches x 20 1/8 inches x 10 inches.

Manufactured with 20 gauge stainless steel for durability and long-lasting
Pros
A deep bowl to guarantee no water splash

High quality and strong

T-rims provide safety

Dual mounting options

Low noise level

Easy to work with easy with objects of any size
Cons
The installation process takes much time.
Franke USA ORX110 Under-Mount Single Bowl Stainless Steel Kitchen Sink – Best Of The Best
Frankie is one of the best producers when it comes to kitchenware. This is something we can debate about in terms of quality and level of craftsmanship. Their product will definitely serve up to the hypes following their stylish look and under-mount property that ensures pretty space for your business in the kitchen.
This sink model is made and designed in Switzerland, giving assurance of its longevity while serving you without degrading its performance. With 18 gauges, you are assured of a timeless look, a hygienic washing while making it extremely durable and robust.
The manufacturer has made this sink with a patented ledge system, giving this sink a unique design to support a shelf grid, to give you an ergonomic working place, and to make your work easier.
Additionally, this particular sink model is also fitted with damp pads to minimize noise from the running water and the water getting disposed of. Notably, we have to accept good and valuable things are never cheap, and so is this sink. It is relatively priced, but it is worth every coin.
Considering all the essential factors, this model stands out as the best. In addition to the unique design and features, it is also remarkable in functionality, durability, and performance.
Features And Specifications
Made in Switzerland

Fitted with sound dampening pads for noise reduction

Comes with 20 gauge stainless steel

Designed to support a shelf grid turning your sink into a real ergonomic place

Overall length: 39 11/16 inch
Pros
Easy cleaning and maintenance

Patented integral ledge system

Low-level noise made

Polished finished

Installed through under-mount installation type

Its 18 gauge are stainless.
Cons
It is relatively expensive.
Franke HFS3322-1KIT Sink Kit, 33-in x 22-in x 9-in deep, Stainless Steel
This is another sink model that will serve you for a long time, and you can find its pocket-friendly prices. It is designed with rounded corners that give it a professional look while minimizing the chance of an accident in contact with your body.
The satin finish by this particular sink model from Frankie is another assurance of its beauty and elegance, turning your kitchen into a place of admiration. Manufacture made this sink intending to make it stand the test of time through the 18 stainless gauges.
The stainless steel makes it rust and corrosion resistant and improves your kitchen's hygiene by ensuring no food stains.
Proper maintenance and routine care that is up to standard will keep this sink new looking for many years and bacteria-free. This sink is also fitted with sound deadening pads that deal with vibrations and noises coming from the running and water getting disposed of.
This translates to an ultra-quiet working environment, meaning a peaceful and productive working space. The installation is easy and straightforward, and it is a do-it-yourself kind of installation. Even with less experienced people, it is easy to do as it involves just an under-mount or top-mount, depending on your preference.
If you consider the high-quality standard used in making these sinks, you can never be wrong with this one, especially regarding the space it creates and the low maintenance.
Features And Specification
The timeless design makes it easy to clean.

All in one kit including an easy to install drop kitchen sink

Manufacture with heavy-duty stainless material from swiss

Comes with pre-attached fast in clips, reducing the time you would spend working on the sink

Sound-deadening pad for noise elimination

Overall dimension: 33 7 /16 inches

Internal dimensions for bowl: 31-7/8 inches left to right x 18- 1/8 inches x 9 inches deep
Pros
Heavy-duty stainless material is rust and corrosion-resistant.

Durable and long-lasting

Two mounting options

Easy to clean and maintain

Easy and straightforward installation process

Satin finish
Cons
Franke EODB33229-1 Granite Offset Double Bowl Kitchen Sink, Mocha
Are you the kind of people who are after an elegant look when it comes to kitchen fittings and wares? Your research ends here if you are one; this model will make your kitchen have a super look appealing to every other eye.
It doesn't matter the kitchen interior design; this sink will always be versatile and uniquely complement modern and traditional styles. It involves a stress-free cleaning process following the high-quality material used to make it.
Additionally, with the fact that it is made of 80% quartz, it goes ahead to confirm its longevity and durability. Besides, this sink is granite-made, enhancing its durability and ability to last long while making it rust and scratch-resistant.
You don't have to worry about space when it comes to washing; this model comes with two deep bowls that are spacious and enough for your washing whatsoever. On top of the sufficient space, you will also enjoy the peaceful environment as it has low noise levels.
Considering the price, I must say it so pocket-friendly and have nothing to complain about when it comes to pricing.
Features And Specifications
Composite granite manufacturing material

It comes with a template and hardware for safety and easy installation process

Sanitized built barrier for fighting bacteria

9 inches left bowl depth and 8-inch right bowl depth

One hole provided with the possibility of having another three if need be
Pros
Easy installation process

Looks as good as new for long provided you do routine cleaning and maintenance.

Built of heavy-duty material that is durable and long-lasting

Rust and scratch resistance

Two options for installation

Deep bowl allowing for versatility and enough working space

Low noise level enhanced by sound deadening pads
Cons
Easy but time-consuming installation process
Franke DIG61091-GRA Sink, Large, Graphite
If you aim at having that sink without a dual bowl and prevent water splashes, you ought to try this model. You will never complain, mainly because it has pretty much room for comfortable washing with large pots and pans.
Like the previously discussed sink, this model is also made of granite, making it durable and long-lasting. Granite material is responsible for this sink's prolonged life span as it protects from rust and scratch that would otherwise tamper with its look.
 It is available in two colors, onyx and champagne, playing a vital role in its elegance and giving your kitchen a timeless and eye-appealing look.  It is available in two mounting options giving you the freedom to choose from the top mount installation or the under-mount installation.
Price-wise, the manufacturer has considered the resources and effort made in making this sink, and I think paying the said amount is worth it, and you won't regret it.
Assumingly, this particular sink has most of the features homeowners are looking for. Regardless of the color you choose, this granite sink will always make a great addition to your kitchen's look.
Features And Specifications
Sanitized built protective barriers for eliminating bacteria.

Rust, corrosion, and scratch resistance material

A large capacity deep bowl of 9 inch

Made of high-quality granite material for durability

Installable as a top or under-mount
Pros
Easy to maintain

Durable and long-lasting

Resistance to rust, corrosion, and scratch

The capability of preventing water splash

Comes with a deep bowl for enough working space

Low noise levels

Dual installation option
Cons
The installation process is relatively challenging
Franke EVCAG904-18 Sink, 18 gauge, Satin Stainless Steel
When it comes to design, space, and sound, this sink never disappoints. It's beautifully designed, offers sufficient space without forgetting the low noise level enhanced by the sound deadening pads.
This ensures you can work with any size of pots, pans, and utensils without any struggle. With the large bowls, water splashing will be a thing of the past and, of course, without forgetting to mention the dual bowl for versatility and flexible working moments.
An 18 gauge feature gives this sink rust and corrosion-free property, making it durable and lasts long. Besides, its ability to bled scratch over time adds to its fantastic beauty and great look.
This model involves a simple and straightforward installation process, thanks to the famous industry system that involves just a click, and you are done with installation. It is yet another sink worth every coin you spend. It comes with unique features that will always have a part in your kitchen's look. One advantage that this sink uses as the selling point is the one-step installation process that can't go unnoticed.
Features And Specifications
It involves a one-step installation process.

It comes with pre-attached clips allowing for quick and hassles free installation

A large capacity bowl of 9 inches on the left and an 8-inch bowl on the right side

Fitted with Sound deadening pads

Four pre-drilled holes for fitting faucets

18 gauges stainless steel for durability and long-lasting

Comes with a lifetime warranty for quality assurance
Pros
Quick and straightforward installation

Large and deep bowls allowing for easy washing and cleaning

Low noise levels 

Satin finish 

Dual installation options
Cons
Made of thinner material compared to a 16 gauge sink
Franke C2233R/9 Stainless Steel 33 1/4x 22in Dual mount Double Bowl Sink
Suppose you are looking for a sink that won't cost you a break of your bank account; count on this sink. Factually, it is one of the cheapest sinks that the company offers. However, simply because it is the most affordable sink, it does mean anything as far as the product's quality is concerned.
This sink comes with double bowls, one large and the other small, and prices below $250.  These two bowls offer amazing experience and flexibility, and it's quite durable following the 18 gauge stainless steel used to make it.
Don't doubt the quality of the sink. It meets all the outline guidelines and standards just like any other sink out there.
It is installable in two different ways, top mount and under-mount installation that give freedom to choose one that pleases you most. Additionally, it makes less sound due to the second deadening pads, making your kitchen a peaceful working environment.
It also features T-rims for strength and safety assurance. Perhaps you are under a tight budget; then this should favor you as it comes with unique features, quality, and uncompromised functionality. It's such an excellent sink to compliment the look of your kitchen.
Features And Specifications
Two bowls with left large one giving your flexibility for your kitchen needs

Lifetime limited warranty

Allows for either under mount or top mount installation

18 gauge stainless steel heavy duty material enhances its durability 

Safe and straightforward installation process

The left bowl measures 19 ¾ x 18 inches 9 inches, while the right bowl measures 17 inches x 12 inches x 8 inches.
Pros
Affordable and pocket friendly

Double bowls allow for convenience during kitchen duties

Durable and long-lasting

T-rims allows for safety 

Low-level noise

Dual mounting options

Satin finish
Cons
18-gauge is relatively thinner compared to a lower gauge stee
FAQs
Question: Can you bleach on a Franke sink?
Answer: You are advised to clean Franke sink with mild soap and a soft piece of cloth. Please don't use any other product, including ammonia-based products, a product with vinegar, bleach harsh antibacterial elements as they are proved to damage them and may lead to an invalidated warranty.
Question: Are Franke sinks good quality?
Answer: Yes, Franke sinks are of good quality simply because of their particular composition for every material. For instance, Franke stainless steel has 10% nickel while others usually have 8%, only making Franke sinks more reliable. The same goes for other Franke materials used to make their sinks.
Question: What is the easiest kitchen sink to keep clean?
Answer: Stainless kitchen sinks are ideal for people who want an easy cleaning process. They are non-porous, and resist stains, and never hold on to food debris. Also, they are easy to sterilize, which explains why they remain the most preferred in hospitals.
Question: Is granite sink better than stainless steel?
Answer: Yes, the two are as different as you can read their name. Granite is less prone to damages and relatively quiet as compared to stainless steel sinks. Stainless steel sinks are easier to maintain and are less expensive than granite but never offer color options.
Conclusion
Franke sinks are the most favorite for several people because of the effort by the company to become one of the reputed companies in sink manufacturing. When it comes to sinks, their products are considerably seen as the quality sink as outlined.
The sinks discussed above are the best. However, out of the list, one sink that can stand out from the list is the Frank SL103BX. 
It fits perfectly into tight spaces, can be used in kitchen prep, bar, or any utility area. This sink is comparatively small in size. The 10 inches deep bowl is large enough, giving you sufficient space; 20-gauge stainless steel makes it durable, eliminates any vibration and noise, two mounting options, and T-rims for strength and safety.