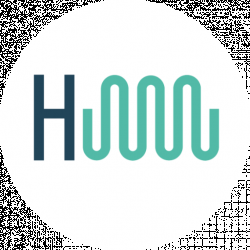 Latest posts by HomeWater Works Team
(see all)
If you're looking for a tankless water heater, propane tankless water heaters are the most preferable due to their unlimited benefits. These heaters have been in use in different parts of the world for decades to efficiently produce hot water on demand.
The best propane tankless water heater saves energy, due to its unrivaled fuel efficiency, and it is an eco-friendly option compared to the tankless electric water heater. In this write-up, we will share critical aspects of a propane tankless water heater.
Factors to Consider When Buying Best Propane Tankless Water Heaters
It can be a fulfilling experience if you get the right water heater that meets your expectations. The secret lies in following our procedure to strike the deal. In this section, we will be enlightening you on what to bear in your mind as you select your product: 
Safety
Propane tankless water heaters require dependable safety features. Ensure you choose particular water heaters that have self-protection systems. Some models have self-diagnosed service whereby it detects errors and adjusts to the situation to avert accidents accordingly. 
Moreover, other models have freeze protection for better operation during cold weather. The models have a drain feature to eliminate any water within the system and prevent any freezing that can lead to damage. One advantage of having reliable safety features like auto-shutoff is when the machine is working in dangerous situations. If under threat, the device will stop automatically. 
Flow Rate
Every home requires a unique flow rate. For example, if you are operating in a small bathroom, then a 3GPM tankless water heater is ideal. 
In case you have a large-sized family with more than three bathrooms, you may require a higher capacity one. You can purchase a 9 GPM water heater to sustain other multiple uses efficiently. 
Besides, one can still estimate an average water consumption per day. It forms a basis to decide the kind of flow rate for your heater to use. 
Size and Temperature
Size is an important consideration as you select the right water heater. It can be small, medium, or larger. If you lack a budget for a large-sized water heater, then smaller versions can still work for you. For those who love camping and traveling, a portable heater is ideal.  
Still, one needs to understand average temperatures. You can use such information to know a convenient temperature to use. Most models can attain a temperature of 40 degrees Fahrenheit. On the contrary, they usually drop when operating in a cold environment.
Efficiency and Energy Saving
One of the key reasons why one should go for propane water heaters is to save energy. The right water heater should save one money because of less gas usage. Efficiency will go down as water needs increase.
It is noteworthy that electric systems happen to have higher efficiency than gas ones. Gas is preferable as it has a less costly fuel source. Beyond that, it will offer you lower operating costs. 
Price and Warranty
Price is a crucial concern for every buyer. Ensures that you purchase a reliable water heater whose prices lie within your budget. As a rule of thumb, if the product happens to have more features, it commands a high process. 
Prices inform about the quality of a product. Lowly priced items tend to offer poor service, especially those from unknown brands. 
Likewise, a suitable water heater should come with a generous warranty. Those tankless with a high life expectancy attract an extended warranty period. It may range between one year and ten years. Ensure to check if your seller offers a return policy. 
6 Best Propane Tankless Water Heaters
There are different types of water heaters in the market today. As such, choosing the right one can be a daunting task. Lucky for you, we have reviewed some of the best propane tankless water heaters, to help you make an informed buying decision.
Eccotemp i12-LP Water Heater is a powerful device that is suitable for camping trips. This compact and portable heater enjoys a 2.6 gallons per minute water flow. Typically, it is a perfect device for smaller homes, vacation cabins, and cottages.
Another helpful feature about this tankless water heater is that it comes along with a showerhead. Such a showerhead is of great quality featuring chrome materials plus a stainless steel hose. It combines with a 9 feet gas regulator to fit a grill-style propane tank. 
Eccotemp i12-Lp water heater can allow one to take a hot shower on a mountain. Such is possible because it can generate a 74500 BTU output, powerful enough to provide adequate heat. Precisely, it can still function on a 5500 feet altitude effectively. 
This liquid propane-powered device supports medium hot water production. Interestingly, it has a time control function whereby it stops every twenty minutes. The timer will reset when you turn off the water flow. 
Safety was in the mind of the Eccotemp manufacturer. By equipping this heater with a child locking technology, it minimizes accidents caused by curious kids. In other words, it can serve your child without posing a real danger. 
Again, this water heater has a sleek and modern design featuring a black tempered front panel. The same panel has LED digital display controls that are easy to use. For instance, you can program to operate an energy-saving mode and maximize the output.
Lastly, this propane, tankless water heater has a safe ignition system. One can use a UL listed cord to plug into a 110 V source for a startup. Also, the installation of this product is relatively easy. 
Pros
It is a portable unit that can give an impressive output

The device can run at any altitude effectively

It has fully automatic temperature controls 

User-friendly as it features a child locking technology

Eccotemp has an energy-saving design when not in operation 
Cons
One must seal the box with duct tape to prevent the entry of moisture
Camplux tankless water heater is for you if you prefer the luxury of a hot water shower while outdoors. Such a product is ideal for family vacations, camping as well as beaching. 
Ignition involves the use of powerful D-Cell batteries hooked up to a propane cylinder. As such, it has become an excellent choice for off-grid locations. For better results, you can use water pressure that ranges between 2.8 and 110 PSI. 
Its lightweight and compact design make it flexible for one to mount it anywhere. For example, you can mount it on a caravan site and take pleasure in an outdoor shower. For a luxurious wash, one can still mount it on a door. 
Another interesting feature is Camplux water heater has a 68000 BTU power output. That can be impressive and efficient when operating a small unit. The tipping copper heat exchanger and stainless steel burner generate an 88% thermal efficiency. 
More importantly, the Camplux water heater has protection features. Let me explain. The device will still operate optimally when in freezing weather thanks to a drain plug. It enables any residual water within the unit to get drained, thereby preventing ice formation, and causing damage. 
This device comes along with excellent safety features. For example, it has an auto-shutoff feature that becomes active whenever temperatures exceed safe levels. Furthermore, it has a feature that can handle any flame failure. Generally, it meets CSA safety standards. 
Another thing is this water heater has an energy-saving design when working in warm weather. You have an option to configure it in either eco or full mode. With a 2.4 gallon per minute capacity, be sure to get outstanding service. 
Pros
The device is flexible as it can operate without mains electricity

A compact and lightweight structure makes it portable 

It complies with high safety standards to protect the user 

Camplux water heater offers an excellent thermal efficiency 

Fantastic energy saving technology when working in warm environments
Cons
It needs ventilation to get rid of harmful fumes
Tengchang water heater supports lighter use applications. It can be the right choice if you are in love with a cost-effective alternative. One distinctive feature about Tengchang is it is not portable.  Besides, Tengchang enjoys an excellent design that favors indoor installations. More so, it can work well in off-grid cabins and recreational vehicles. For venting, one must use a 4.3-inch duct. 
The ignition process may only require two D-cell batteries. Notably, you must purchase such batteries separately. That implies that it can still work off-grid since mains electricity cannot apply in this situation.
This heater needs certain operating conditions like 3.6 bars of water pressure. Furthermore, it can work well when subjected to an external air temperature of 17.6 degrees Fahrenheit. Again, it requires 113 degrees Fahrenheit of air temperature. 
Just like other heaters above, Tengchang enjoys an automatic ignition system. Most importantly, it has various auto-protections to enhance your safety. For example, this heater comes while fitted with pressure and overheating safeguard. 
Still, on safety, this water heater has Ion flame protection. What does that mean? It implies that the devices can shut down the gas power automatically during unexpected flameouts. 
Energy saving is one of the features that are remarkable on this product. Tengchang has a highly efficient energy-saving design. The main burner has advanced combustion technology that reduces gas consumption and burning noise. 
Another exciting aspect is this water heater has a controller design. One can control both warm and cold water efficiently. At face value, this product has a magnificent thin shape, which makes it fashionable.  Finally, Tengchang comes at affordable prices. As a buyer, a 3-year warranty takes effect immediately, you acquire this heater. 
Pros
High safety standards to offer maximum protection to the user

It is ideal for RVs, small homes, and holiday cabins

Excellent winter and summer settings to improve fuel efficiency 

It does not need mains electricity for operation

Fair pricing with a 3-year warranty 
Cons
The heater relies on air temperature for proper functioning
Rinnai V75iP is a reliable water heater that gives you value for your money. This propane water heater is only applicable for indoor use. Furthermore, it suits small-sized homes since it has compact dimensions.  On delivery, expect a service of 7.5 gallons per minute. It is noteworthy that such high flow rates need warm groundwater. Suppose you live in a colder climate, then the flow rate will be much below. 
Rinnai has excellent features that make it user friendly. It wins high on technology, with the integration of a user app to control it remotely. For example, one can schedule heating times within the day. Also, you can still configure it on a holiday mode when you are away. Such arrangements make one save on fuel. 
Similarly, this tank has a high energy efficiency capability. Specifically, it boasts an energy factor of 95%. Upon installing this tankless water heater, you will realize a significant change in monthly bills.
It is worth mentioning that the process of installing this tankless water heater is a breeze. The compact design makes the whole installation process to be uncomplicated. One can install it at home or an office. 
Rinnai V75iP water heater uses ThermaCirc360 technology. Such means that it recirculates hot water within water pipes to deliver you hot water fast. Be sure to get the desired hot water within your schedule. 
Last but not least, this water heater gives you sustainable reliability. Precisely, it has a life expectancy of 20 years, which is a reasonable period. As such, you save your money in the long term.  The heater features a ten-year warranty on the heat exchanger and five years on other parts. 
Pros
Offers enough power for medium and small-sized homes

The app simplifies operations and control while one is away

It offers high energy efficiency that lowers your monthly bills

ThermaCirc360 technology ensures efficient hot water on demand 

High life expectancy with a generous warranty
Cons
The attached exhaust fan happens to be noisy
5. Rheem Tankless Propane Water Heater
Rheem Tankless propane water heater is an eco-friendly product that can serve a busy family. This heater uses a LED display for indicating the flow rate and temperatures. It has a front panel that comes from tempered sleep glass to give it an elegant look. 
Rheem water heater is an energy-efficient alternative that draws only two watts when not in operation. Safety remains supreme when operating such a product. This device has a safe ignition system drawing power from a 110V source.
As if that is not enough, this heater is suitable for indoor installation. The good news is it activates only when on-demand hence reducing your energy consumption. Rheem is favorable for small and medium-demand applications. Precisely, they can be smaller homes, cottages, and vacation cabins.
Besides, this water heater uses automatic temperature controls. One can make use of a touch screen display to make adjustments. The presence of child lock technology makes it safe for use primarily for high child activities at the residence.  Another exciting feature is that the Rheem water heater has a minimum gas rate that ranges up to 100000 BTUs. Similarly, to gain hot water, it uses 4.G gallons per minute. The built-in electric blower enhances efficiency. 
Operating this product is simple. The packages come with digital remote control for user-friendly heater operations. More importantly, the process of installing this water heater is a breeze. Finally, Rheem is of high quality and a lightweight product backed by a one year warranty.  
Pros
Automatic temperature and digital remote controls improve functionality.

It is ideal is favorable for both small and medium-sized applications

Child lock technology reduces accidents, making it user-friendly

Great aesthetic finish courtesy of classy tempered glass

The water heater enjoys a one year warranty 
Cons
It is not the right choice for colder climates. 
Takagi water heater is suitable to meet your needs at home. Since this water heater lacks a tank, it is compact, heating at least 10 gallons per minute. Uniquely, it has computerized safety features for increased convenience.  Besides, this product can heat between 100 and 180 degrees Celsius. As such, your morning shower must be pleasurable. At 63 pounds, this heater is light; hence easy to carry it to suit your travel needs. 
This unit is favorable for indoor installation. The heater has a vented outside for proper ventilation to ensure there is no buildup of toxic fumes. The cool thing is it has a powerful condensing feature to ensure that the users are safe when in a house. 
Its capacity depends on external conditions like temperatures. For instance, colder water requires more heating power to attain the desired temperature. In case you are operating in chilly environments, you can use more power to get the right results.
As it begins to operate, water will begin to heat up quickly but not instantaneously. Perhaps you have to wait for a few seconds depending on the distance of your tap water.  Since this heater has a space-saving design, it can fit almost anywhere. Beyond that, it has a leak detection feature to prevent long-term damage to the product.
Another exciting feature is the temperature control system. Such a design prevents accidental or unauthorized changes to water temperature. In the meantime, you will get the required temperature to ensure your shower is comfortable. 
Pros
It is energy efficient with a light working noise

The product is perfect for a cabin and a small home

It uses a safe electronic ignition 

Modulated burning enables less fuel consumption

Easy installation with minimal maintenance
Cons
It is not suitable for large and middle-sized applications 
FAQs
Question: Are Propane water heaters worthy of the hype?
Answer: Propane tankless water heaters are dependable devices that can save you money in the long run. You can save a large amount of money when you match them with other electrical tank counterparts.
Question: Which tankless water heater can serve a 5-member family? 
Answer: A 10 gallon per minute tankless water heater can serve a 5-member family efficiently. Such a model can work well to restore working temperatures to improve your bathroom experience satisfactorily. 
Question: Can a propane tankless water heater fill a tub? 
Answer: Such products manifest in different models. You must ensure you acquire a suitable size that can fill a tub. For instance, a smaller water heater can take more time to fill a tub. In such a case, you may require a bigger option to fill a large tub. 
Wrapping Up 
Propane tankless water heaters are increasingly taking the market by storm. Such popularity prompts many consumers to settle for a suitable alternative without sacrificing quality.  If you live in cold parts, you may need high-capacity heaters to meet your expectations effectively. Several models in our piece have unique features to enable them to adapt to different needs. 
As an end-user, you must understand your needs and acquire the right option. You can improve your showering experience by taking advantage of our list.