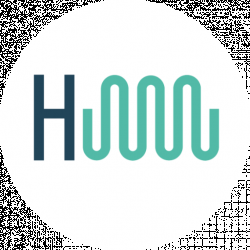 Latest posts by HomeWater Works Team
(see all)
The best electric tankless water heaters are replacing traditional hot water tanks for good reasons. One can encounter various benefits, including monthly electricity savings and easy installation. 
Typically, one can use such products to modernize homes and offices. They are energy-efficient products to meet your hot water needs. In this guide, we unveil different products to make your choice easier. 
Factors to Consider When Buying Best Electric Tankless Water Heaters
One must consider a couple of things before settling for the right product. You should perform a proper analysis to make appropriate decisions. Pay your attention to the following elements:
Installation
Installation is a critical factor since different homes lack a provision to promote electrical heater installation. To install an electric water heater in such a home, one must upgrade the same house with an electrical system, increasing the expenses. 
One advantage with electric units is that they do not require exhaust systems; hence no venting is necessary. The cool thing is one can install such a heater at any place in the house without further complications. 
Water Flow 
It is essential to have a water heater that has a significant water flow to meet your needs. One can opt for a single-use or whole house heaters. For a whole-house heater, it can provide continuous hot water to your bathroom and kitchen simultaneously. 
For instance, you may need 3 to 8 gallons per minute flow to a whole house type. If you have a smaller family, then single-use gallons are convenient for you. They can provide hot water to a single faucet conveniently. 
Safety
Buying an electric water heater is not enough. You must choose a product that has enough safety features for protection. Ensures that it complies with notable international safety standards.
Some of the safety features observed are temperature locks to ensure constant heat without inconveniencing the user. Furthermore, self-modulating technology is critical in ensuring exceptional performance. Lastly, it should have free protection to prevent damage during cold weather. 
Efficiency and Costs 
Most electric water heaters are extremely energy efficient. Most of our list's products have an energy efficiency exceeding 98%, meaning no power goes at a loss. Notably, these electric water heaters need enough energy to run well.
Suppose your home lacks the potential to supply adequate energy, then you must upgrade such an electrical system. The cool thing is electric heaters do not produce greenhouse gases; therefore safe. 
Warranty
A particular product should have clearly defined terms in the warranty. For example, it can have a five-year leakage warranty and two years on other parts. It is vital to get a trustful warranty to save you money for maintenance and repairs. 
6 Best Electric Tankless Water Heaters
There is a sea of such products in the market, leading to intimidation. As a buyer, you should eliminate such agony by understanding the features of the following products.  
Ecosmart Electric Tankless Water Heater
Arguably, the Ecosmart Electric water heater is among the most energy-efficient heaters on the market. This product uses the most advanced self-modulating technology, which allows the right amount of energy required to heat water. It uses a 4 by 40 amps electric brake, which signals that it can run on a low electricity supply. 
If your priority is conserving space, then this product is for you. It has a wall-mounted design that can free more floor space to allow more storage. Precisely, it is 90% smaller than a traditional water tank. 
Overall, this 36-kilowatt electric heater can serve hot water to apartments, townhomes, condominiums, and the entire home applications. Depending on the inlet water temperature, it provides between 3.7 and 8.8 gallons per minute. You can size it to meet your hot water needs appropriately. 
Installing this tankless electric water heater is a breeze whereby you follow the manual promptings. Furthermore, it is safe to use since it conforms to North American safety standards for reliable water solution. 
Operating this electric heater is simple since it comes with a digital screen. There are digital temperature control ranges between 80-140 degrees Fahrenheit. There is a bright LED indicator that makes the screen visible in the dark. 
Besides, this electric heater has a backing of a lifetime warranty, making it foolproof for long-term investments. This heater unit can be an excellent replacement for household heating tanks since it comes at a lower cost. 
Pros
Stainless steel and copper components promote greater energy efficiency

The digital screen that is easy to operate and interpret parameters

Quick installation thanks to an easy setup process

Self-modulating technology to saves energy 

It has a compact design to free more space in the house
Cons
Water leaking and dripping reported
Bosch Tankless Water Heater
If you desire to get what you pay for at an upscale price point, then Bosch is the right option. This product is worth your penny as one receives an endless hot water supply at a low energy consumption rate. 
The user enjoys a constant output temperature to enhance the user's experience. Such is possible due to active built-in flow sensors and polymer encased elements. One gets hot water on demand without running out of hot water even at peak use. 
Bosch has a high life expectancy that ranges beyond 20 years. The designer used sturdy steel materials that are resistant to corrosion elements. As such, it does not wear down quickly hence remaining durable.
At 20 pounds, this electric tank remains lightweight. One can mount it on any surface or household wall. Interestingly, you can spend less than an hour installing this tank without much resistance. It is convenient for commercial and residential applications.
Another useful feature is an external temperature control knob, excellent in superior heat stability and regulation. Plus, it has a 97% thermal efficiency, which has a minimal stand-by loss. 
Finally, this electric water heater saves money by reducing two-thirds of your water bill. It also has a fantastic warranty policy, which allows the buyer to return it at no cost. Specifically, the buyer enjoys a five-year warranty on the heating module and a two-year coverage on other parts. 
Pros
Modulating control unit technology ensures the constant water temperature

Quiet operation with a low power consumption

It is ideal for commercial and household applications

It does not need venting or external airflow

The setup process is easy and time-saving
Cons
It comes at a premium pricing

Costly to repair
Titan Electric Tankless Water Heater
Bursting in the scene of electric tankless water heaters is Titan, which can supply endless hot water to the office or your home. Due to the high level of versatility, one can install it on any surface or wall as the designer tailored it to virtually all environments.
This electrical heater enjoys steel and copper construction, making it durable. Copper materials minimize heat loss and increase energy efficiency. More importantly, the same steel finish adds some flair to give it a classic design. Its great outlook can blend well with your rooms' style.
Remarkably, this water heater can maintain a continuous hot water supply to you as you require it. It has some mechanism to save power by preventing unneeded heating to save on power bills hence energy efficiency.  
Another exciting feature is a digital display that ensures accurate temperature delivery. For better service, you can program this device to ensure it operates with set parameters and excellent service delivery.  The body of this heater has a sleek design to save space due to a lack of venting. Furthermore, this device is field serviceable hence one does not need to uninstall it whenever something goes wrong. 
This water heater is safe for use as it meets international safety standards. Again is an affordable option than other brands with similar features. It has a decent 2-year warranty and a better return policy. 
Pros
Bosch has excellent energy efficiency that exceeds 99.5 %

It can pump out 4 GPM to ensure a consistent flow of hot water

The product is easy to install and affordable

It has an elegant look when planted on the wall

Reasonable warranty that provides comprehensive coverage
Cons
Not suitable for cold-weather climates
Sio Green Infrared Electric Water Heater
Finding a high-tech infrared water heater is never easy on the market. The good news is Sio Green is increasingly taking the market by storm by providing exact features for a continuous supply of hot water. It is a suitable device that can meet your household needs. 
Sio Green uses innovative technology to boost its efficiency. It has no metal or coil design hence one does not meet maintenance or corrosion while using this equipment. As such, it does not expose you to unnecessary costs. 
The process of installation is simple as it takes only a few minutes and the user enjoys monthly cash savings. This equipment boasts of an impressively compact form factor of fewer than 20 inches in length. You can install it anywhere in your house, such as kitchen cabinets or underneath the bathroom sink. 
This device enjoys an infrared construction to supply residential and commercial buildings with algae free hot water throughout the day. It uses patented technology that provides reliable hot water without depending on dangerous components like quartz. 
Another exemplary aspect of the Sio Green water heater is that it has a high life expectancy. Due to superior insulation and high thermal efficiency, it can slash your monthly bills by a great deal. 
For those looking for a budget-friendly solution, then Sio Green Infrared water heater fits the bill. Furthermore, it features a generous three-year warranty period to serve you accordingly.
Pros
Infrared technology end the need to use quartz-based components

No unwanted wastage as it heats water whenever you use it only

At 30A, it can produce a 6.7kW heating power for multiple applications

This device is energy efficient hence slicing your monthly bills 

It has a budget-friendly price with a convenient warranty period
Cons
The device has a low GPM flow rate, which makes it inefficient during peak demand
Stiebel Eltron Tankless Water Heater
Stiebel is another tankless water heater with proven reliability. Additionally, it has digital temperature control to ensure a constant level when put to use. Every slight alteration in the temperature gets registered by heater sensors. This internal sensor can measure small changes for the perfectly heated water. 
Besides, the manufacturer equipped this device with self-modulating power technology, which gives constant power savings. There are no standby losses since it becomes active when you only need hot water. 
This electric tankless water heater can supply water in any room that needs hot water. Since it is powerful, it can run a bathroom sink, a shower, a washing machine, and a dishwasher. 
Setting up this water heater is a breeze as it only takes a few minutes. At peak hour, it consumes 300A for an abundance of hot water supply. It has a 4 GPM flow rate to provide the best performance. Also, this water heater has an output water temperature of 86F and 140 degrees Fahrenheit.
On the other side, this eco-friendly electric water heater is also Energy Star satisfied. As such, it is safe to use since it complies with international safety standards. To minimize heat loss, the designer made it with solid copper. 
It comes in a grayish color to improve your room's décor. More importantly, one gets a three-year warranty to cover all defects. Last but not least, it is lightweight and compact, which is an outstanding feature in saving the room's space.
Pros
It has a silent operation with no mechanical switches

Advanced flow control to promote savings 

Digital temperature display which is easy to use

Consistent how water supply to meet your household demands

A compact design makes it to fit everywhere
Cons
It has slightly high prices.
ECOTOUCH Electric Water Heater
Summing up our list is an Ecotouch water heater that has a 5.5KW heating system for instant, consistent, and continuous hot water supply. Precisely, it attains a 116F water temperature shortly. One does not have to wait for the temperature to go higher. 
This product has a smart self-adjustment based on temperature settings and flow rate in real-time. For instance, when there is a reduced flow rate, it requires less power to get the right temperature instead of scalding hot water. 
Another important feature is a 98% energy efficiency design, which saves electrical charge. One encounters sliced monthly bills when gauged with other models that lack similar features. 
The presence of a digital display and a touch control panel makes your operations easy. One only needs to turn the tap as the smart unit takes care of other promptings. Some versions have a remote control for convenient functions. This tank is ideal for installation under a sink. 
This device is safe and durable. It has multiple protection parts whereby every component underwent testing to ensure it is 100% secure. Since it enjoys ETL approval, one should expect outstanding performance for several years.
Again, this electric tank is compact, allowing for easy installation everywhere. One can mount it vertically, horizontally, or obliquely. It is a perfect product for school, kitchen, hospital, and hair salon. 
Pros
Smart self-adjustment design for consistent hot water supply

Touch control panel and convenient digital display 

A sleek design makes it compacts for easy mounting everywhere

5.5Kw heating system that ensures instant hot water

It is safe and durable to offer outstanding performance 
Cons
There were complaints about the reduction of hot water pressure
FAQs
Question: Are electric water heaters worth the hype? 
Answer: Indeed, electric tankless water heaters are great as they are energy saving. Furthermore, they do not produce gases making them environmentally friendly. Most importantly, they have temperature control mechanisms to ensure consistent hot water flow. 
Question: Which is better tank or tankless water heater?
Answer: Tankless water heaters are preferable as they have lower operating costs and save more energy. They can serve at least 10 % energy featuring higher efficiency options.
Question: Can one run out of water by using a tankless water heater? 
Answer: No, a tankless water heater cannot run out of hot water. However, it can get overwhelmed on demand. If more taps are on-demand simultaneously, the consuming components such as washing machines may struggle to keep up. 
In Summary
Overall, one must have thorough knowledge when selecting the best electric tankless water heaters. Ultimately, a reputable heater should be energy-efficient to slice your monthly bill and, therefore, cost-effective.
For that matter, our top pick is Ecosmart Electric Tankless Water Heater. It has a self-modulating technology to save energy. Furthermore, it has a digital screen for convenient operations. Not to forget, the used copper and stainless components are long-lasting.
If what matters to you is affordability, then ECO TOUCH Electric Water Heater is the way to go. Although inexpensive, it has a smart-self adjustment design for a consistent hot water supply. Additionally, it comes with remote control for convenient operations.