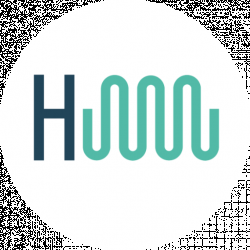 Latest posts by HomeWater Works Team
(see all)
The best shower walls are an irresistible option when you finally decide to give your bathroom a shift from the old, dull shower tiles to something more appealing. But since choosing the right one can be difficult, we present you with an irresistible brand, Kohler Choreograph Showers.
Ideally, shower walls are easier to clean, more watertight, and stylish. A good shower is one of the most impeccable functional capabilities and stunning aesthetics. So, investing in the aesthetic aspects of your bathroom. And the Kohler Choreograph Shower is one of the most exciting brands to consider.
Why Should You Choose Kohler Choreograph Shower Walls?
Just like the best brands in the market, these shower walls come with nearly every quality that you'd want to see in your bathroom. But more importantly, these features make them stand out.
Shorter Options Available
Firstly, you can choose the 72-inch option if you are only looking to modernize your shower surrounds without interfering with the tubs. It is an incredible option for those looking to upgrade their showers without breaking the bank.
Widely Available
You can easily find and purchase Kohler products in a variety of places. And since we want to ensure that you buy genuine products, we will direct you to sites where you can find and purchase your shower wall of choice. Of course, we will do that after an impartial review.
Compatible with Topnotch Accessories
Shower walls are invaluable. However, a shower wall's ability to be compatible with the right accessories even makes the whole system better. The brand makes walls that have shower lockers, removable storage baskets, and adjustable shelves.
What Factors Should You Consider When Shopping for Shower Walls?
We discuss some of the essential features you will need to look out for when shopping for a shower wall.
Number of Pieces
The number one, and arguably the most important, decision to consider when shopping for a shower wall is the number of pieces. Shower panels come in one-piece, three-piece, and five-piece options.
A one-piece shower panel is just that, a single piece of surround devoid of seams or joints. Many people prefer these models due to their ease of installation. 
However, they also come with a myriad of demerits. One-piece shower walls are considerably more expensive than their jointed counterparts. Again, you will need to uninstall the entire structure should there be a plumbing issue in your shower.
Three or five-piece systems have seams and come in handy for people who want to remodel existing bathtub walls. They feature fantastic expansion and contraction that help to prevent wall buckling. And if you are worried about dealing with the seams, then a suitable sealant or adhesive should do the work pretty well.
Shower Size or Bathtub Size 
The size of your bathroom becomes another essential factor that you will need to look out for. And among the top considerations for this factor is the expected placement position of your shower.
Even when you need to uninstall the shower panel in a shower tray, shower bath, or shower enclosure, the measurements will be crucial. Any variations in your shower size measurements and those of the panel could prove very costly, time-consuming, and laborious.
Bathroom Layout 
Shower panels come in a variety of shapes and sizes. Thus, the layout of your bathroom will play an essential role in your choice of shower surrounds. Ensure that you choose a system that will perfectly fit into your bathroom without creases, unnecessary overlaps, or inadequacies.
Ease of Installation
The harsh economic times necessitate that we limit our expenditure. There is no exception to this when it comes to purchasing a shower wall. Therefore, you need to choose a model that won't require additional costs and time to install. The best way would be to find a DIY model that won't require any extra fees to install.
Aesthetics
Shower panels come in various colors and designs. While there are options that are meticulously designed, a variety of others are pretty plain and solid. However, the right shower wall should complement the aesthetics and fixtures of your bathtub. You should also ensure that you balance aesthetics and functionality.
Type of Material
Finally, the type of material is equally an essential consideration. And just like most shower products, shower walls come in a variety of materials. Based on the material of construction, your choice will depend on your budget and the desired aesthetics.
Besides, the type of material also determines several aspects of your shower wall, including ease of cleaning, longevity, and overall performance.
Common types of shower wall materials include premium composites, acrylic, and plastic. Of course, the choice will depend on your needs and budgetary needs.
What Are Best Kohler Choreograph Showers?
The first of the impressive Kohler series is the Kohler K-97614. It is a 3-piece shower wall kit that you will find ideal when you set out to improve your shower.
The large-sized shower surround features two pieces that measure 36 by 96 inches and another part that measures 48 by 96 inches. The large sizing makes it ideal for large bathrooms.
Off-White with Notable Accents
While Kohler describes this item as white, it is not pure white. It's an off-white shower panel that blends well with nearly all finishings. Moreover, the fact that you can accentuate them with panels of different shades makes them more impressive.
Another advantage of this kind of shade is that while it will require frequent cleaning, it is pretty easy to clean. Wiping it often does the work fine enough and prevents it from getting messy and untidy.
Good Looking
Apart from the shade, the artistry of the Kohler K-97614-47 Choreograph is nice and good looking. You don't need to install any trims as the company gives it a factory-trimmed edge that makes the whole kit fantastic.
The joint system discretely hides silicone and caulk, leaving clean surfaces that won't harbor the growth of mold and other microorganisms.
Accessories Are Dishwasher Safe
Investing in a large-sized shower wall means that you will need to accessorize the system for more convenience and comfort. Interestingly, there are an array of accessories that either match the Kohler K-97614-47 Choreograph or contrast it. Amazingly, all the accessories for the system are dishwasher safe.
Pros
It is ideal for large bathrooms.

The shade provides an irresistible blend with existing bathroom fixtures.

You can easily trim or alter the walls to meet your specific desires.

It gives you access to many matching and contrasting accessories.

It is effortless to clean and maintain.
Cons
You will need to clean it frequently lest it gets unapologetic.
You can't review Kohler Choreograph Shower walls without mentioning the illustrious Kohler K-97616-T02-0 Choreograph. Like the first model that we just reviewed, this is also a 3-piece system with two identical sides and another side of different dimensions.
The following are some of the outstanding characteristics of the K-97616-T02-0 Choreograph;
Cord Texture
If you think that the plain white model we talked about in the first instance is too basic for your liking, this is the right model. While it is also white, it features a cord texture that adds an unbeatable charm to this unit.
3-Piece Model
We already said that this is a 3-piece model. However, we find it essential to get a bit into the finer details. Firstly, the two identical sides measure 36 by 96 inches. The other panel measures 48 by 96 inches. The dimensions mean that the kit is pretty ideal for large bathrooms. 
Features Corner Joints
But beyond the large dimensions lies even a bigger catch! The system comes with two corner joints, which measure 96 inches. The implication of this is that it guarantees strong and almost seamless joints. Even more, the joint system completely hides caulk and silicone to provide no place for the growth and development of mold.
Compatible with Multiple Accessories
Also worth noting is the fact that this system perfectly works with a variety of accessories. So, you can improve your bathroom to be what you need by including the right accessories. 
Pros
The included corner pieces help to create a seamless lock.

It is not as prone to dust and stains as the plain white model.

You can easily find matching accessories to complement the design.

The large size makes it perfect for large bathrooms.
Cons
Nearly all the accessories are sold separately.

It requires frequent cleaning to keep it in shape.
Kohler K-97618 Choreograph
One of the most advanced shower panels in the Kohler Choreograph series is the Kohler K-97618 Choreograph. It takes pride in a unique off-white color with deep veins that run diagonally over the surface. The 3-piece shower surround gets its Crosscut Biscuit nickname from this incredible structure.
Blends Perfectly
While the deep veins would be a worry for anyone looking for a system that blends perfectly, the colors are muted; hence integrating it should not be a big deal. So, you can assemble it flawlessly with the existing tubs and fixtures in your bathroom.
No Grout
It is general knowledge that solid shower walls provide a better solution for preventing grout. But while the Kohler K-97618 Choreograph isn't a solid model, it reliably prevents grout due to its seamless nature. The two corner pieces help to seal off any place that would harbor mold or grout, leaving you with an easy to clean system.
Easy to Install 
You don't want a system that is difficult to install. Neither do you want to invest in a system that will require lots of many to put up. Interestingly, this kit is pretty fast and easy to install. It is a three-wall kit with two walls, measuring 32 by 72 inches, and a third one measures 60 by 72 inches. Together with the corner joints, you can easily install the system in a breeze.
Pros
It is compatible with a variety of accessories.

It provides a clean and smooth finish that's easy to clean.

The seamless nature ensures that there is no grout.

The kit boasts of heavy-duty composite construction.

You don't need to make any trims.
Cons
The system requires delicate shipping, as the pieces may crack.
The last kit in our review is the Kohler K-97619 Choreograph. It is an appealing shower wall that comes in two finishes. Interestingly, both finishes borrow extensively from natural stone looks. The crosscut variation is characteristically smoother and muted. On the other hand, the sandbar cut option features dark, horizontal veins that run over the surface.
Smooth and Easy to Clean
Cleaning natural stone doesn't sound easy. But while the Kohler K-97619 Choreograph model resembles natural stone with exaggerated grooves, it doesn't have any groves. Instead, the surface is pretty smooth and easy to clean.
DIY Installation
You've spent some good cash on shower walls and, maybe, a variety of accessories. The last thing that you want to do is to spend more money on the installation. Don't fret! This is a kit that you can easily install by yourself. Simply set up a jig to provide the required pressure until the adhesive sets. Undoubtedly, it can't get easier than that!
Durable
You don't want to be in the market for the same product every time. That's not just a waste of time but also a waste of resources. Thus, in the Kohler K-97619 Choreograph, Kohler ensures that you have a product that will serve you for several years. It features a series composite material, which is a blend of fiber reinforcements and crushed stone.
Pros
The finishing is darker and natural.

You can flawlessly install the kit without any problems.

It is smooth and easy to clean.

You can conveniently customize the walls to fit your shower room.
Cons
You will need to make a few alterations, but that's not a big deal.
Final Words
Kohler remains one of the most reputable shower kit manufacturers that you will find in the market. And from the company's illustrious range of shower walls, the Kohler Choreograph line of products is a world-beater.
The products in this line feature an incredible balance between style and functional capabilities. They are also perfectly durable and compatible with many accessories to provide you with a fantastic bathroom in which you can start or end every productive day.
The four models are all worth your consideration. However, our team of reviewers settled on the Kohler K-97619 Choreograph for the best pick solution. The natural finish is nostalgic. Yet, it stands out as an easy to clean and durable model! You can't go wrong with this!
FAQs
Question: What are the shower walls?
Answer: Also known as shower surrounds or shower panels, these are simple surfaces that help you remodel your bathroom. They are easy to clean, stylish, and provide a unique touch to your bathroom.
Question: What accessories should I add to my Kohler shower wall?
Answer: Of course, the accessories will depend on your needs. Common accessories that you will find worth investing in include floating shelves, barres, stools, trims, lockers, and hooks. Basically, we advise that you add anything that will make your life more convenient.
Question: Does Kohler manufacture other models that are not in the Choreograph line of shower walls?
Answer: Yes. Kohler has a variety of other models that you will find very useful.
Question: Are Kohler shower panels expensive?
Answer: No. Kohler takes pride in both budget and premium options. And while it is always a case of getting what you pay for, some budget options live up to the billing and are worth investing in.