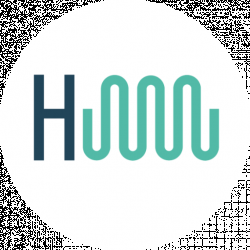 Latest posts by HomeWater Works Team
(see all)
For many people, the term upflush toilet may sound strange and complicated. And that's perfectly understandable since a standard toilet is usually sufficient to handle most scenarios. And that's what we see everywhere. However, a traditional toilet system will not do the job in basements or older homes that do not have established piping and plumbing systems. Thus, you need the best upflush toilet systems to enable you to link the toilet to the sewage system.
But even with the realization, identifying the right brand and model from many options in the market is no easy feat. Through this article, we aim to unravel everything you need to know about these precious products.
How Do Macerating Toilet Systems Work?
Upflush toilets are also called macerating toilets, pump up toilets, or ejector toilets. Notably, their unique working mechanism makes them ideal for situations where ordinary models cannot handle. 
They feature a reliable self-pumping mechanism that enables them to work without the help of gravity. In fact, pump up toilets can reliably work against gravity. 
The complex system involves grinding and blending of human waste. The rotating blades in the macerator shreds all solid wastes into fine particles. The semi-liquid waste is then mixed with the flushing water to form a fine slurry that can conveniently move up the small drainage pipe.
What Are the Main Parts of a Pump Up Toilet?
Of is essential to have a general knowledge of the various parts of an ejector toilet. This is to help you get the fight model and understand how the system functions.
The four major components of an upflush toilet include:
A toilet-fill valve- The valve ensures quick and efficient cleaning of the entire system.

A multi-diameter- This acts as the outlet that helps to swivel waste at 360 degrees.

A rotating blade- The rotating blade helps to shred and grind the human waste into fine particles.

A sleeve- The sleeve helps to anchor the horizontal outlet during fitting.
What Are the Benefits of Installing an Upflush Toilet?
There's no doubt that ordinary toilet models are pretty cheap and will serve a variety of functions. However, it is essential to note that macerating toilets come with incredible benefits.
Take note of the following:
Flexibility
Interestingly, ejector toilets give you a chance to have a bathroom anywhere within your home or premises. They fit perfectly in places where standard options won't work, such as basements or rooms without piping or plumbing connections.
Besides, these models offer you the flexibility to have a modern toilet in a room that wasn't a washroom before. You get the chance to achieve this without breaking the concrete or the floor for plumbing works.
Cheaper for Old Buildings
Fitting an ordinary toilet in an old home comes at some cost and lots of work. You will need both human and financial resources to get the plumbing work done. Undoubtedly, these come at a price!
Installing a pump up toilet in your home is more straightforward and generally a DIY activity. It doesn't require any plumbing costs, making it incredibly cheaper and more convenient for such setups.
Environmentally Friendly
Significantly, these toilet models do not use a lot of water, thanks to the macerating mechanisms. The macerating process breaks down human waste into smaller particles, hence easier to dispose of. However, you may need to install a venting system to eliminate sewer gases, methane, and toilet smells.
Easy Maintenance
A toilet can be highly demanding and inconvenient if it is not easy to maintain. Interestingly, upflush models are pretty easy to maintain. They feature an enclosed macerator and pump hence fewer problems. 
What Factors Should You Consider When Shopping for The Best Upflush Toilet?
We will look at some of the most outstanding macerating toilet models in this article. But before that, let's look at some of the factors that we considered during our selection and review.
Durability
Who wants to put their money on a product that won't last? While toilets aren't very susceptible to abuse, everyone still wants to invest in a system that can serve for years.
The type and quality of the materials determine how durable the quality of your toilet is. So, choose a model that's made from durable materials. One of the most notable parts when it comes to durability is the rotating blades. Ensure that you go for a model with strong stainless steel.
Power Consumption
Notably, there are electric and nonelectric macerating toilet systems. As the name suggests, nonelectric options don't use power; hence are perfectly energy-saving. However, they may not be suitable for basement rooms.
And while most options are electric, don't opt for models that consume a lot of power. Any product that runs on under 24V is good enough and will serve you without ballooning your power bills.
Impeller Flush Pump
Ejector toilets work against gravity. Therefore, you need a model with a potent impeller flush pump to ensure that your bowl remains clean. A strong pump also ensures that the semiliquid waste reaches the designated drainage.
Comfort
You won't take hours when you go to the toilet. But while there, it is prudent that you are comfortable. The size of the bowl is the key determinant when it comes to comfort. The bowl should have a convenient sitting size of about 18 inches for maximum comfort.
Complete or Incomplete Kit
Choosing between a complete kit and an incomplete kit will depend on your needs. Many options come as complete kits, which include a pump, a toilet, and a tank.
Performance
An upflush toilet system's performance relies on its ability to flush the bowl clean and force the waste to the designated drainage. Thus, an incredible model should guarantee intense pressure, the ability to grind the waste into a slurry semiliquid, and its ability to flush the bowl clean. 
Top 7 Best Upflush Toilets
We are yet to tell you that upflush toilets are also ideal for marine objects. Therefore, they come in handy for boats, ships, canoes, or kayaks. You don't want to go around soiling the marine environment. Or any other setting for that matter.
Versatile
The Jabsco 37010 Marine Toilet stands out as the most suitable product for your vessel. It features a sleek modern design that will complement the finishing of your boat. However, this product isn't just a preserve for marine vessels. You will also find its exceptional qualities ideal for homes and other premises.
Dual-Function Pump
The dual-function pump eliminates the need for a dry bowel valve. Similarly, you won't need a hand pump to use the product. The impeller flush pump is pretty powerful and ideal for sideways and upwards pumping. The bowl scavenger pump is equally efficient. These features make the Jabsco 37010 a perfect product for basements.
Pros
The bowl is perfectly easy to clean.

A 10-blade stainless steel rotator is very efficient.

It features a sleek design that blends well with most interior decor.

The heavy-duty construct makes the system very durable.
Cons
You may need a technician's services with some skills and experience to help with the relatively complex installation process.
While upflush toilets come at considerably higher prices than their ordinary counterparts, not all of them cost an arm and a leg. An example of a pocket-friendly option is the Zoeller Ultima Elongated Upflush Toilet. But despite the moderate pricing, this product features an incredible balance when it comes to performance, versatility, and reliability.
Comfortable
The Zoeller Ultima takes pride in an elongated bowl that is 15.5 inches high. That is not the most elevated bowl height that you can find in the market, and we wouldn't opine that it's the most comfortable out there. However, its design and elongated size ensure considerable comfort. 
Besides, such a height makes it the right choice if you will use your loo alongside kids.
Corrosion-Resistant Macerator
Cheap is often associated with mediocre. But that's not usually the case. The Zoeller Ultima Elongated Upflush toilet proves that price alone doesn't determine the quality of an item.
It features a thermoplastic pump that's resistant to corrosion. The grinders are also made from high-quality stainless steel for reliable corrosion, wear, and tear resistance.
Complete Option
The toilet system comes as a complete option if you order the 202 models. So, you get to have a toilet, a pump, and a tank all in a single kit. But if you want to fit it to another toilet component, the 202 model will do fine for you. It contains a pump and a tank but doesn't include a toilet. Compatibility is not a big deal should you opt for the latter.
Pros
It comes as a preassembled system, hence pretty easy to install and use.

The stainless steel tri-slice blades can handle wipes, latex, and fabric. Thus, no chance of blockages.

It features a motor system that is resistant to overheating and overloading.

It is one of the most affordable options in the market.
Cons
The bowl height is not suitable for users over 6 feet tall.

It is not ideal for buyers from Texas and Colorado since it's 1.6 GPF.
Anyone looking for a perfect high-end product should take a second look at the Sanimove 600W Macerating Toilet. It stands out as a reliable macerating system that most experts refer to as the yardstick for upflush systems. 
It is complete, easy to use, highly effective, ultra-comfortable, and strikingly sleek. The following features stand out in this product that is nearly impossible to fault.
Easy to Install and Use
This is one of the easiest systems to install and use. Like all upflush toilets, you won't need to break tiles or concrete. Moreover, the kit comes pre-assembled, making it easy to fit in the desired room. The professional design of the toilet also makes it easy to clean and maintain.
Ultra Comfortable
If comfort is a factor that's valuable to you, the Sanimove 600W Macerator toilet is worth every penny. It features an elongated bowl hence provides a comfortable seat for both adults and kids. Moreover, the wide bowl further provides incredible comfort. 
Highly Effective
Ease of installation, low cost of maintenance, and comfort without performance make no sense if the system isn't effective. Interestingly, while this system scores highly on the factors mentioned above, it doesn't fall short when it comes to performance.
It is highly effective and guarantees good hygiene. The high pressure, high-speed macerator, a non-return valve, and the powerful flush are responsible for the unbeatable performance.
Pros
An included non-return valve helps to prevent possible backflow INRI the unit.

The wide, elongated bowl ensures maximum comfort.

The preassembled system is easy to install and use.

It features a powerful flush that guarantees effectiveness and hygiene.
Cons
It's slightly bulky, but that shouldn't be a big issue as you will keep it installed in a single room.
Upflush toilets are, by default, used to create bathrooms in spaces that were not bathrooms before. And they help you to achieve this without a lot of remodeling.  
But what about situations when you want to dispose of waste from a sink or bathtub in the basement or any room without a plumbing mechanism? There's always a way. So, don't fret about it.
Three Inlets
Excitingly, the Life Assure American Round Macerating Toilet goes beyond your ordinary upflush model. It features up to 3 distinctive inlets making it ideal for making simultaneous connections to the sink, toilet, and shower, or bathtub. Such a feature makes it an advanced product for creating a full-fledged waste disposal mechanism from basements and remodeled rooms.
Improved Version
The current model is an improvement of Life Assured's previous model. The implication of this is that the issues that most users raised previously no longer exist. Notably, the current model features more power of up to 800W, better blades, and a 3-step macerator for better performance. You can't get better than this!
Pros
It is fairly compact and can be installed within a closet.

The product comes with extra impeller blades.

You can save costs during installation as you don't need a technician or a plumber.

A dual-pump system helps to save water and energy.
Cons
At precisely 15 inches, the seat height isn't high enough for tall users.
If you are looking for a startlingly compact toilet, this is where you belong.  A general look at the Saniflo 023 Sanicompact Upflush Toilet depicts a picture of one compact item. 
But despite the comparatively miniature size, this product contains everything that a typical upflush toilet. And the features are not for a show; they are extremely functional. 
Self-Contained
The term self-contained in macerating toilets means that all the components come in a single unit. Thus, the macerator, the bowl, and the pump all come in an enclosed unit for the Sanicompact. Such a feature improves compactness and makes it ideal for homes that require makeshift toilets, mobile homes, or marine vessels.
Powerful 
Without consuming too much energy, the system has sufficient power to do the work in most environments. It has vertical and horizontal pumping capabilities of up to 9 feet and 100 feet, respectively. This ensures that you can connect it either to vertical drainage or horizontal drainage.
Saves Water
The Sanicompact toilet also stands out for its water-saving feature. It uses about 1 gallon of water for a single flush. That's pretty efficient because many models use 2 or more gallons of water. 
Pros
It also allows connection to a sink.

The compact design doesn't take up a lot of space hence suitable for half bathrooms.

It is disability-friendly hence ideal for persons with various deformities.

The system uses just a single gallon of water hence incredibly efficient.
Cons
It costs slightly higher than most upflush models though it's worth the price.
Do you want to remodel a bathroom within your home and don't want to go through the hectic and costly process of breaking through tiles and concrete? Or you want to push waste upwards from the basement of your house or premise?
Either way, the Liberty Pumps ASCENTII-ESW is the most reliable way to achieve that. Save for its price, this product belongs to the top spot of this review, thanks to the following functions;
Advanced Maceration Technology
The effectiveness and efficiency of an upflush toilet system rely on several factors. But on top of the list is the ability of a toilet to macerate perfectly. The Liberty Pumps ASCENTII-ESW uses a unique razor-cut technology that guarantees complete and fast maceration. The technology completely grinds waste to form a smooth slur for easy flushing.
ADA Compliant
Another interesting feature you will like about the system is that it complies with the ADA seating requirement. It features a seating height of 20 inches, which is the recommended height for toilet seats. Such a sizing guarantees comfort to users of all ages and heights.
Uses Batteries
Interestingly, this is a toilet system that uses batteries. So, you can use it in environments without electricity. You will also like the fact that the manufacturer includes 1.9 volts of batteries when you order this product.
Pros
It uses about 1.28 gallons of water for every flush hence saves water.

You can conveniently use it in environments that do not have a stable electricity supply.

The system can pump water up to 150 feet horizontally and 25 feet vertically.
Cons
You must consistently stock batteries for efficiency and convenience.
And on top of our list is the SaniAccess3, another Saniflo product. The company is a reputable designer and manufacturer of high-quality toilet systems. The SaniAccess3 is the company's latest product from its famous SaniAccess series. And as you'd expect, it's the most advanced and best-selling product from the company.
Fast and Powerful
The product boasts of a powerful flush that will automatically activate the motors to begin the maceration process. Interestingly, the process takes just a single minute to grind and flush any human or paper wastes.
Durable Blades
While upflush toilets are not very prone to malfunctions, one of the parts that you will need to be careful about is the blade system. The blades can corrode or wear out and lose sharpness. However, the blade technology used in the SaniAccess3 is one of a kind. The stainless steel makeup ensures that it serves you reliably for several years.
Value for Money
While the Saniflo SaniAccess3 doesn't come cheap, it guarantees value for every coin that you put on it. It is powerful, versatile, durable, and reliable.
Pros
It features sufficient pressure to pump wastes 14 feet vertically.

The system is easy to install, clean, and maintain.

It saves both energy and water hence environmentally viable.
Cons
You may need to dig deeper into your pocket to acquire this high-end product.
FAQs
Question: Does an upflush toilet need a vent?
Answer: Yes, it does. Like nearly all plumbing fixtures, you will need a vent for your macerating toilet to any smell.
Question: How high can a macerating toilet pump?
Answer: The vertical pumping ability of an upflush toilet varies from one model to another. However, you can improve this by using a pressurized water system and a solenoid valve.
Question: Can you unclog an upflush toilet?
Answer: Yes. It is possible to unclog a macerating system using a homemade drain cleaner or any ordinary plunger.
What do I need to install an Upflush Toilet?
Question: You only need a power source, water source, and an outlet to install a macerating system.
Final Words
We hope that this article will help you address any concerns relating to upflush toilets. Besides, we trust that you can now identify a model that's within your budget and needs.
While we can vouch for any model in this review, the Saniflo SaniAccess3 is a good pick. It is reliable, robust, and durable. Thus, we advise you to go for it if it is within your budget.