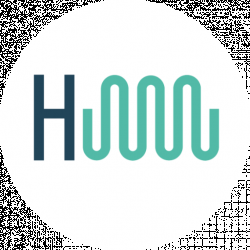 Latest posts by HomeWater Works Team
(see all)
Whether you are looking for a toilet for your office toilet or home, there is no question that you will want one that looks amazing. You will look for one with solid features and qualities too. It's easy to get confused in a world with hundreds of different toilets, each with various features and styles, which is why this Kohler Santa Rosa Review features this amazing model, and couple of other options too.
When you reach such a point, we help you make the toilet search come to a standstill. This toilet is worth taking a look at. In addition to having curves and a unique style bound to light up your bathroom, it holds several advantages that ensure you are happy.
This article has a well-detailed buyer guide on the factors that will help you buy the best toilet for your home. We will also review some best alternatives if you do not buy the Kohler Santa Rosa toilets.
Kohler Santa Rosa Buyers Guide
Besides choosing the style and type of flush, the variety in toilets is wide, and you have additional factors you need to consider.
How Much Do You Want to Spend?
The cost of a new toilet may range from $100 to $5,000. Toilets on the lower end are mainly basic two-piece toilets that work well for a little while and do not offer much longevity, extra features, or durability.  You will get toilets with fancy extras like built-in lights, heated seats, and technology designed to keep your bowl cleaner on the higher end.
Kohler Santa Rosa toilets are of different varieties, well designed, and come with extra features. The toilets offer water-saving options, are durable to last for years, and some other pretty features, and still available at affordable prices.
The Size of Your Bathroom
First things first, your toilet should fit in the space allotted to it. Imagine having to return the toilet of your choice to the seller because of limited or large space? It can be a frustrating experience that you wouldn't like to have again. 
To avoid that, ensure you take the necessary measurements in your bathroom before looking for a new toilet. Kohler Santa Rosa toilets are designed to ensure you get one that will fit your space.
The Shape of the Bowl
The majority of toilets come in one of two shapes; elongated or round. The rounded type is a bit smaller and therefore easily fits into small bathrooms and tight spaces. They also cost less than the elongated models, hence are the best choice for those looking to keep the costs down.
The elongated model features more of an oval shape and is about 2" longer than the round models. Since the elongated models are slightly bigger than the rounded model, they are considered more comfortable. If you value your comfort and have space, you should consider buying one with an elongated bowl.
Do You Desire Comfort?
It is probably common to focus on your comfort when buying couches and office chairs than when buying a toilet.  Think about it we do spend a lot of time sitting on the toilet. There isn't a reason why the hours we spend sitting on the toilet have to be uncomfortable. There are some features to look into if you care about your comfort in the toilet.
You have two shapes you can choose from, round and elongated. Elongated toilets are more comfortable than the round models since they are more oblong and slightly longer.
The standard height is 15 ", but most people prefer taller toilets since they are less stressful on their back. If it sounds like something you can qualify for, it may be good to look for a toilet with 17 or 19" in height.  If you have young children, a tall toilet may not be the best.
The seat you do sit on in the toilet plays an essential role in determining how comfortable the toilet is. Some toilets include heated seats or cleansing attachments meant to provide pleasure-able experiences much as possible.
Look, Color, and Style
Some people do not care how the toilet looks, as long as it is working well. However, for you to put careful thought into the décor and style of this area, buying a toilet that complements your bathroom is essential.
Nowadays, you have an opportunity to buy a toilet in almost any color and design that easily fits into whatever theme.
Whether you want a modern or rustic bathroom, you shouldn't have problems buying the best toilet to match the decor. You should have time to browse the options within your budget and find one that will fit your visual preferences.
Do You Have to Announce You Are Using the Toilet?
Many homes are usually filled with loud appliances. Their presence may be intentional in avoiding some noises. Many toilets produce noise when refilling their tanks and when you flush.
If you want a toilet that minimizes the noises and will save you embarrassment every time you use the toilet, look for models with a quiet flush. Kohler Santa Rosa toilets are toilets with quiet operations, and you don't have to announce to everyone that you were in the bathroom.
Flush Strength
One of the features that come with high-efficiency toilets is flush power. No one wants to deal with toilets that clog often. What is the point of buying a water-saving toilet if you need to flush it several times? This Is where the flush power comes into play.
A toilet with a dual flush is the best choice here. They are designed to give you options for choosing between a more powerful flush and a water-efficient flush. This not only helps in saving the water but also in preventing a clog. If you want to avoid the clogs, consider the strength of the flush in your search.
Kohler Santa Rosa Toilet Features
The Kohler Santa Rosa toilets feature a unique and modern look. It is also a one-piece design. The Santa Rosa toilets line is known for its comfort-height, bringing the seat higher than the standard toilets. The reduced water flush saves hundreds of gallons of water every year. 
Comfort Height
The traditional toilet has a 15 inches seat above the floor. The Kohler Santa Rosa increases this seat height by another two inches to 17. The height is easier to get up from, especially for those with a bad back. It is also a good height for tall people above six feet tall since they sometimes feel uncomfortable sitting on a standard seat.
Water-Saving
Traditional toilets use from 3-5 gallons of water for proper suctioning to remove waste. The Kohler toilet reduces the water usage to 1.6 GPF, saving you hundreds of gallons each year, especially if many family members use it. With Kohler Santa Rosa toilets, you will notice a decrease in the water bill.
Aqua Piston Canister Flush
The Aqua piston Canister Flush has several benefits. It allows more water to flow when you initiate the flush, getting a stronger flush. In addition to less of the seal's surface area in contact with the water, there is also less chance of leakage and hence less maintenance needed over time.
Single Piece
The single-piece design of these toilets is sleek and modern, with no hard or hidden-to-reach surfaces. It's extremely easy to wipe down, keeping it clean. It's attractive and available in a variety of colors and is suited to minimal designs.
Water Use Efficiency
The Kohler Santa Rosa toilets use 1.28 GPF, meaning it is WaterSense certified.  It also means that you may have reservations about the water bills, hence being cautious about our environment. Don't think that because it uses 1.28 gpf that it will not perform! No. Kohler Santa Rosa toilets do make up for efficiency in design and pressure.
Flushing
Although 1.28 gallons of water are used in a single flush, the aqua piston flushing system is the best killer to different shapes and sizes of waste, leaving a clean flush always.  The water pressure and how it enters, not the bowls, are designed to give it a good flushing power.
Cleaning
There are some combinations of features that ease the cleaning process. The glazed coating of the trap way, the bowl's shape, and the water's pressure ensure the bowl is cleaned in every flush. Don't forget the design of the smooth curves too, which makes the outside cleaning much easier.
Installation
As a one-piece toilet, this Kohler Santa Rosa product proves to be straightforward and an easy installation. You should ensure that your nuts and bolts are new and not corroded to avoid issues.
Design and Color
The Kohler Santa Rosa is available in various colors: Almond, Biscuit, White, Black, Dune, Sandbar, and Ice Gray.  It has a trip lever with a sleek design that helps you flush. The level blends well with the look of this modern toilet. The powerful flush valve is very powerful; you do not have to keep worrying about clogging.
The Kohler Santa Rosa toilet is curvy and sleek. It looks kind of like a sexy sports car, yet it is a toilet. It is made from shiny vitreous china, and it's easy on the eyes. The height of this toilet makes it easy for you to sit and stand. The compact elongated bowl that comes with it does not take up much space.
Pros
6-gallon flush 

The seat height is 17."

It has a one-piece design.

Has a quiet close seat

It has an aqua piston canister flush system.
Cons
It's heavy

Requires frequent cleaning
Best Alternatives to Kohler Santa Rosa Toilets
It is a favorite model and remains to sell out yearly. It has a daring built design upon a foundation of water efficiency. The toilet bowl is rounded with a hard-to-find design; It looks distinguished as it functions. Kohler toilets are designed to work by taking up little space. You can put it in a different bathroom setting.
Only using 1.28 gallons per flush, the canister flushes the waste downward so that there will not be a chance of it coming back up. Water flows in 360 degrees design throughout the bowl and offers good coverage of any toilet on the list when cleaning the bowl. The Memoirs is a special toilet, although it has a good design that warrants a unique centerpiece within the bathroom. 
Pros
Has a comfort height – best for adults and the elderly 

Powerful flushing system

It's a water-efficient toilet.
Cons
Seat not included

It is pricey, but then worth it.
This is a low-priced, two-piece Kohler toilet model with many qualities of top-tier brands but again without the heavy price tag on it. You will encounter minimal back pain when standing or sitting due to the comfortable height design. This water-efficient toilet uses 1.28 gallons per flush, saving you up to 16.5k gallons of water per year. With the lower water usage, the toilet is considered WaterSense certified.
Power is not sacrificed because of less water usage. The minimal usage is due to the presence of an aqua piston technology that says goodbye to your 1 kilo of poo. As the best two-piece toilet model, it is suitable for sturdiness and general function.
If you go for looks, you will purchase other products of Kohler available on the list; however, if it is all about acquiring a cost-effective top product and getting your job done, this Kohler model will fit you best.
Pros
Flushes quiet and refills quickly

The flushing capacity is powerful. 

It is water-efficient 

Tank refills quickly
Cons
The seat is not included.

It may not be the best for short people to sit on and get off.

Not suitable for bathrooms with limited space
This Kohler model offers opportunities for you to place your preferred wooden or soft bowl on the toilet. You may opt for bowls different from that of the manufacturer. The toilet is a bit smaller than the standard size but does a great job of being comfortable to sit on by adults of all sizes. An advantage is that it functions well in a half or a smaller bathroom.
What makes this toilet stand out is that the left-hand lever gives you the option of 1.1 or 1.6 gallons per flush. This water-efficient two-piece toilet is hard to find, making it a great wonder on the Kohler models toilet list.
Pros
saves you room space due to the round bowl

The dual flush toilet offers 1.1 GPF or 1.6 gallons per flush.
Cons
The seat is not included.
FAQs
Question: Do Kohler Santa Rosa toilets come with slow close toilet seats?
Answer: Many Kohler models come with a slow close toilet seat. However, a few do not. The presence of the slow close toilet seat is dependent on the seller. However, each model comes with a seat that allows you to start using the toilet immediately without additional cost.
Question: Is Kohler Santa Rosa Toilet Easy to Install?
Answer: Installing these toilets should not give you much trouble. They come with a standard 12" rough-in. You probably will not need a professional to set it up. If you have the most basic skills, you should install them alone.
Question: Which System of Flushing Is Used on the Kohler Santa Rosa Toilets?
Answer: They use the aqua piston flushing technology. The technology offers a powerful yet effective flush. A lot of systems use the technology and are quite trustworthy.
Question: What is the Kohler Toilets comfort height in inches?
Answer: If the soft close seat is attached, the seat should be 17.5" above the ground.
Question: Does Kohler Santa Rosa Toilets Have a quiet flush?
Answer: While there is no noise rating on the toilet package, these toilets are much quieter than the other brands that use canister flushing systems.
Question: How long is the warranty?
Answer: The warranty varies depending on the seller, but in most cases, it is a one-year warranty.
Conclusion
Is Kohler Santa Rosa worth buying?
Absolutely!
After reading through this review, it will be hard to find a reason not to. What makes it appealing is it is compliant, meaning it is approved and suitable for use in offices and the public in general.
It looks sleek, amazing, easy to clean, and with impressive flushing power,not mentioning that it may not be easy to install as well; just get someone to help you!
You'll find thatits price is affordable and worthwhile whatsoever.
The height is perfect for tall people and best for people with back problems. It is easier to get up after finishing using it. If you have been using the traditional toilets, the water savings you will have in the first year will help pay for the toilet.