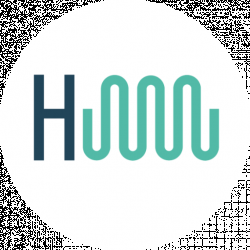 Latest posts by HomeWater Works Team
(see all)
Although Ruud's company has been in the water heater industry for a long time, it still commands some respect in that field and is synonymous with quality. Besides producing high-quality water heaters, Ruud's company is linked with some of the well-known brands in this industry. Before the innovation of water heaters, the most common technique of warming bathing water was by boiling it on a stove and pouring it into the bath. However, the innovation of Ruud water heaters aimed at changing this narrative, so here, stay tuned for the full Ruud Water Heater Review and all the innovations.
Today, there are a bunch of these home appliances in the market. Choosing the right water heater can be overwhelming for you, and that is why the information in this article is vital.
You will learn more about Ruud Water heater features, pros and cons, and its best alternatives. But first, let us look at the things you need to put into consideration when you step into the market to shop for a water heater. 
Ruud Water Heater Buying Guide
Realistically, human beings have varying tastes and preferences when it comes to purchasing different items, appliances, and products. A unit that excites you may not be so intriguing to your neighbor.
Therefore, it is your responsibility to make serious considerations before stepping into a water heater shop to ensure you get an appliance that fully satisfies your needs. Here are some of the most important factors to consider:
The Fuel Used
It is imperative to understand the fuel used by different water heaters to help you settle for one that rhymes with your needs. The source of fuel determines the size, power, and compatibility of a particular heater.
The most common water heater fuel sources are gas and electricity. If you prefer a gas-fueled water heater, it is wise to confirm whether it uses expensive propane or less-expensive natural gas. Gas-powered appliances tend to have higher up-front costs but lower operating costs.
On the other hand, electric water heaters have lower up-front costs, but their operating costs are high. Remember, if you get a gas-fired heater, you should have special ventilation to promote safety and health. 
Fuel Efficiency
Regardless of the fuel you choose, a water heater can lead to an increase in your water bills if care is not taken. It is recommended to go for an energy-efficient model.
Make sure to look out for Energy Factor (EF) ratings on different units. EF shows the efficiency of a particular heater in energy conversion to heat and how much heat is lost in storage.
The most efficient water heaters have a high EF. However, what matters most in energy efficiency is how the heater is used. If the appliance is used regularly, it will surely require a lot of fuel, whether it has a high EF rate or not.  
Tank or Tankless
In the last few decades, tank water heaters were the order of the day. Their main advantage is that they are cheaper and their installation process is not complicated.
However, the water stored in the tank needs constant heating to get hot water without delays. This means that the unit consumes a lot of energy to stay operational 24/7.
On the flip side, tankless heaters are a better option because of their energy-efficiency. Water is heated upon demand whenever you switch on the shower knob. This saves you a lot on your power bill. The tank-less models' main downsides are that they are more expensive, and the installation process is also costly.
Moreover, they are not ideal for large households, and they take longer to warm up the water. 
The Heater's Capacity
The water you need in your household will determine the storage capacity of the heater you want. Water heaters with smaller tanks are ideal for single people and nuclear families.
Water heaters with larger capacities are the most preferable in places with extremely cold weather. When deciding on the capacity, you should also consider if the unit will be used for both kitchen and bathroom water requirements or you will have to install separate units for the two locations. 
Buying vs. Renting
The choice you make here depends on several things. First, if you are not planning to stay in your current residence permanently, renting a water heater would be a wise decision.
Moreover, all you have to observe is the monthly payments and not worry about regular maintenance. The renting fee varies depending on your location, but it is always lower than the purchasing cost.
In comparison, purchasing a water heater is relatively expensive, but it can be a worthy investment after a few years. This is a great choice if you will be residing in your current place permanently. 
Installation Space
Not everyone is fortunate to have enough headroom for a water heater. If space is an issue for you, you can opt for Lowboys units, which, despite being shorter and wider, they have the same capacity as the standard water heaters.
Additionally, tankless appliances also occupy minimum space as compared to the traditional tank units. 
Tank and Heating Element Quality
This factor especially comes into play in areas where hard water is prevalent. The tank and the heating element are the only parts of a heater that come into direct contact with water.
If the magnesium and calcium present in hard water build-up, it may cause corrosion, inefficiency, and reduction in the unit's lifespan. Therefore, if you use hard water in your home, it would be best to consider corrosion-resistant appliances that are efficient and long-lasting.
Ruud Water Heater Key Features
Home appliances manufacturers are going the extra mile to ensure that their products are efficient and beneficial to their clients. Ruud is not an exception, and this water heater from the company is among the best of its kind in today's market.
Do not worry anymore about getting hot water all the time with this efficient product. Here are some of the features that set it apart from the competitors:
50-Gallon Capacity
The era of using cold water to shower is over for your entire family. This water heater comes with a 50-gallon capacity tank, which holds enough water for the whole family. Alternatively, such an amount of water can be used simultaneously in the bathroom and the kitchen. Your worry of running out of hot water is now eliminated. 
Electric 
The unit depends on electricity to function. With an Energy Factor (EF) rating of 0.90-0.94, this water heater is energy-efficient, and it will save you a lot on water bills.
The water heater uses 240 volts, which is quite efficient considering its size. You cannot use batteries or any other power source on this product apart from electricity. Although the unit remains operational 24/7, the polyurethane insulation ensures that energy consumption is reduced significantly. 
6-year Warranty
Such a warranty is enough assurance that the product you are about to purchase is durable and among the best. The warranty is there to show how confident the manufacturers are about their water heater.
Therefore, you have nothing to worry about in case the unit becomes faulty after you purchase it. As long as the six years are not over, the manufacturer will take care of any necessary repairs. There is also a lifetime warranty on the water storage tanks. 
Lightweight
You don't have to worry anymore about having a heavy appliance in your house. This water heater weighs about 100pounds, making it lightweight and easy to move from one place to another.
Moreover, the lightweight feature makes the unit's installation process simpler, safer, and inexpensive.  
Durable Water Tank
This water heater's tank is made from seamless blow-molded polybutene, which is resistant to rust and corrosion. This eliminates the requirement for an anode rod, which is a material used as corrosion protection. Anode rod makes the water smell like rotten eggs, which is not so ideal for the users. 
Durable Heating Elements
The unit's two heating elements are made of durable and strong stainless steel. The upper element guards the unit against dry firing while the lower element inhibits the lime build-up.  
Pros
Energy-efficient – the water heater consumes 240 volts, making it one of the most energy-saving appliances.

The water storage tank is resistant to rust and corrosion, thanks to the polybutene material used in its construction.

Easy to install – the installation process is made safer, inexpensive, and simpler because the unit is lightweight

The unit is also resistant to scratches, dents, and salt air because the outer shell has been molded and toughened by polyethylene. 

Durable and high-performing stainless steel heating elements.
Cons
The unit consumes more energy than the tank-less models because it has to be operational 24/7.

Some clients have complained of the heating elements requiring replacements after a short time.
Ruud Water Heater Best Alternatives
With this unit, you can take a hot shower at your convenient time because it heats water within 3 seconds. This water heater will save you energy, and consequently, money. It features an in-built smart chip that calculates the minimum power needed for a particular water flow and temperature.
The protection functions included in this product efficiently protect you against any injuries. The outer shell is made from premium tempered glass, which, besides being easy to wipe clean, it is corrosion-resistant.
The unit's digital display and touch-screen control panel allows you to easily interact with it for a visual setting. The gasket is waterproof; therefore, there is no need for thread tape.
The water heater can be installed 360 degrees in a horizontal, vertical, or oblique position. The unit weighs about 5.13lbs and consumes between 220-240 volts, making it lightweight and energy-efficient. 
Pros
Durable and safe to use

Energy-efficient

Lightweight

Anti-corrosion tampered glass outer shell
Cons
Not ideal for voluminous use

Expensive
When using this water heater, you must first fill the tank before switching it on to avoid damaging the appliance. This mini-tank water heater can even fit under your sink with its compact design to provide you with hot whenever necessary.
The digital display and the integrated smart chip allow you to adjust your preferred water temperature.
The temperature adjustment is made using a rotary knob, which is easy to operate. Upon purchasing this unit, you will receive all the installation requirements, including tee pipes, vent valve, and other necessities.
The water heater supplies a maximum of two sinks at a go and takes 8-15 minutes to heat the water, depending on the set temperature. The unit weighs 8.86lbs, making it lightweight and convenient for wall, floor, or shelf installation. It consumes about 110-120V, making this water heater very energy-efficient.
Pros
1-year warranty

Installation necessities included

Energy-efficient

Digital easy-to-use display
Cons
It takes a long time to heat the water

It is limited to supply two sinks simultaneously
Unlike other water heaters, this particular one has no metal heating elements. Instead, it uses Ohmic Array Technology, which saves time and money. Since this product is tank-less, it consumes minimal energy because it warms water only when the need arises.
Some of the most impeccable facts are that this unit requires little to no annual maintenance, the heating elements do not need replacements, and you receive a 6-year warranty for a full unit exchange.
The unit can be connected to Wi-Fi, meaning you can download the Heatwork mobile app to control the unit remotely. You can use the app to set the desired temperature and keep track of water usage and energy cost. With this product, you have different installation options at your disposal.
The water heater is ideal as a whole home water heater, point-of-use water heater, and a replacement to any electric or gas tank water heater. However, the installation process needs to be handled by a licensed plumber or electrician.
Pros
Requires no annual maintenance

You get a 6-year full unit exchange guarantee

Mobile app available

No metal heating elements
Cons
The installation process is complicated

Expensive
This tankless water heater comes in a small and sleek design to fit anywhere within your home and give you hot water whenever you need it. Auto-modulation and the ability to regulate water-flow are some of the functions that make this unit very energy-efficient.
The water temperature is automatically maintained through the Advanced Flow Control patented technology invented by Stiebel Eltron.
The unit is powered on using an electronic switch, and the unit barely produces any noise while in operation. The digital temperature display, memory buttons, and preset temperature make it easy to operate this water heater.
The unit consumes 240V, and the output water temperature ranges between 68 and 140 degrees Fahrenheit. Upon purchasing the unit, you receive a 7-year warranty for leakages and a 3-year warranty for the heater's parts. 
Pros
Energy-efficient

Compact, sleek, and small design

Easy to operate

Leakages and parts warranties included
Cons
Expensive

The installation process may require professional intervention

 
FAQs
Question: What is the difference between Rheem and Ruud water heaters?
Answer: Although they are both Whirlpool, the two are different in that Rheem is the premium while Ruud is the generic brand.
Question: Where are Ruud water heaters manufactured?
Answer: Rheem purchased Ruud in 1959. In 1968, Mr. P. Toonstra and his colleagues opened a manufacturing plant in Burgum, Netherlands, where Ruud products are manufactured.
Question: Which is better between renting and buying a water heater?
Answer: The choice you make here depends on your financial capabilities. Purchasing a water heater is more costly than renting one. When you rent this appliance, you don't need to worry about annual maintenance costs. However, since a water heater should supposedly last for 15 years, buying yours will be better than renting after six or seven years, assuming no significant maintenance costs were incurred during that period. Renting a water heater is a perfect decision if you are not planning to stay permanently in your current residence.
Question: Can I DIY a water heater installation?
Answer: The installation process for some of the water heaters today is quite straightforward, and you can do it yourself. However, it is recommendable to hire a licensed plumber, gas-fitter, or mechanical contractor for safe installation and prevent accidents. 
Question: Why is it more expensive to install a tankless water heater?
Answer: The high installation cost for a tankless water heater is caused by the unit's high production costs and the delicate steps involved in the process. Such steps include venting and resizing the gas line and meter to fit the unit's requirements. 
Almost everyone enjoys a warm shower. Unlike in the past, when the only way to get hot water was by boiling it over the stove, today water heaters are here to save the day. Ruud has been a water heater manufacturer for decades, and their units have undergone significant transformation over the years. I am sure that this article has given you all the necessary information to help you make an appropriate decision when shopping for a Ruud water heater.
We have also listed down the factors you need to look into when shopping for this home appliance. Some of these factors include the unit's energy efficiency, the fuel it uses, and the space available for installation. Make sure you follow those factors keenly to avoid making a financial mistake.