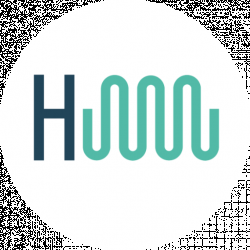 Latest posts by HomeWater Works Team
(see all)
When it comes to a return on your investment, a gas water heater is one of the best purchases you can make for your home. With the demand for energy-efficient products, having a gas heater can help reduce greenhouse gas emissions and other pollutants. 
The market is flooded with different types of brands and identifying the best gas water heaters can be a tedious task. However, this article will walk you through the inner details before you invest your money in any product. 
What are the types of gas water heaters?
It is important to know the different kinds of gas water heaters and which ones may work best for you. This is to help you identify the model and the system that will be the best fit for your home.
There are two types of gas water heaters, namely;
Tank Gas Water Heater
A tank gas water heater works by heating the cold water on the bottom of the tank and releasing hot water from the top when hot water is needed. It is prone to standby heat loss because the water is constantly heated on the tank leading to energy loss. This tank-type is preferred by most homeowners because of its initial cost.
On-Demand Gas Water Heater
Also known as tankless water heaters, it provides hot water without the need for storage. A gas burner will heat the cold water as it travels through the unit. It's advantageous because it delivers a constant supply of hot water without having to wait for the water to pre-heat. 
How Do Gas Geysers Work?
Gas water heaters are also known as gas geysers. It works by combining two different systems to provide your hot water.
First, the gas which can either be propane or natural gas provides the energy that is used to heat the water. It works alongside the plumbing system that includes the cold and hot inlets ports which circulate the cold water to a tank or directly through a burner unit where it's heated to provide hot water.
Modern tank-style heaters use an electric igniter to light up the gas while some of the older models have a pilot light that is constantly burning. A thermostat monitors the water temperature and sends a signal to either the ignitor or the gas valve to initiate the heating process. Once the water temperature reaches a pre-set value, the gas shuts off.
A tankless heater heats only when the tap is opened. As the cold water flows into the water heater, it is detected by a sensor that sends a signal to the gas burner.
The water flows through the burner unit leading to the release of hot water. Temperature can be regulated by turning up the gas so the flame burns hotter or by regulating the flow rate so the water spends more time in the heat exchanger.
What Are the Benefits of Installing a Gas Water Heater?
Gas water heaters have incredible selling points when compared to other types of heating sources such as electricity. If you find yourself at the crossroads and having to decide whether a gas heater is the one you need, you will likely be swayed by some of these benefits.
Fast Heating
Gas water heaters work twice as fast when compared with electric models. The time taken to heat the water means you are less likely to run out of hot water. While electric heaters may take up to two hours to heat 100 liters of water, It takes about half that time when using gas water heaters.
Lower Energy Costs
In terms of energy costs, gas water heaters are cheaper to run than electric heaters. In most parts of the world, electricity is more expensive than natural gas and propane. Although gas systems may be less energy efficient through heat loss from the walls of the tank or exhaust fumes, the upside is in the long run it will save you money from lower operational costs.
Hot Water During Blackouts
For homes that experience frequent power outages, the ability to have hot water even when electricity is not available can be a big advantage. For gas water heaters that have a pilot tube, the pilot light remains burning at all times even if the power goes out. This means that hot water will be available and remains unaffected by the availability of electricity.
Environmentally Friendly
One major benefit of this water heating system is that it is an environmentally friendly option. Natural gas is a fossil fuel that comes from pipes dug deep beneath the earth's surface. The global warming emissions are much lower than it's counterparts such as coal, oil, and wood.
Easy to Install
Unquestionably, the easiest way to get the installation done is to hire a professional to do it for you. However, if you want to forego the cost of paying someone else to do it for you, you can pick up on the materials that are available to make it a simple DIY project.
What Factors Should You Consider When Installing a Gas Water Heater?
As you are out there shopping for a new gas water heater, you may be tempted to simply get whatever's on sale without doing any research. Your main considerations will most likely be the cost, size, brand, and warranty. However, there are a few more intricate details you need to know before settling for a unit.
 In this section, we will scrutinize some of the smart tips that we considered during our research.
Type of Fuel
The first factor to consider before selecting a new gas water heater is the fuel source. The type of fuel source available will determine the power and size of your new heater. If you are going to use propane-based fuel, it is important to make sure that the heater has a high energy efficiency rating as propane is more expensive than natural gas. 
Capacity
A small storage tank might be all you need for a single person. However, if the hot water requirements are for multiple persons, having a larger storage tank is desirable to guarantee a sufficient supply of hot water. A small 50-gallon tank meets the needs of one to four people while a medium 80-gallon tank is recommended for more than six people. 
Safety Features
While gas water heaters are safe to use, there are certain precautions to be aware of. Check the pressure release valve which is designed to relieve pressure if it goes higher than a safe limit. As the valves can be prone to failure, check for any faults on them before and after installing the water heater.
Recovery Rate
Recovery rate is the amount of hot water a heater can produce in a certain period. If you know the recovery rate, you will be able to calculate if the heater is sufficient for your needs. The industry standard for recovery rate by water heater manufacturers is about 90-degrees Fahrenheit.
Lifespan
To avoid replacing the heater after a few years, it's imperative to look at reviews from real users to get information about the factors that pertain to its lifespan. These factors include; build quality, maintenance, proper installation, and usage volume.
Price
The cost of installation varies with whether you want a conventional storage tank or a tankless water heater. The main selling point for tank storage heaters is their considerably lower upfront costs. Tankless versions may be pricier however because they are energy-efficient, the cost will be covered over time.
Top 6 Best Gas Water Heater
We have underscored some of the essential qualities to look for in a gas water heater. However, with plenty of options available in the market, we want to break it down further to make it easy for you to choose from any of the popular options that you will come across.
We researched the best tank and tankless gas water heaters on the market to help you make an informed choice on the right one for your needs. You definitely should have no trouble when it comes to the performance of these heaters, it's all up to you to pick the one that works great.
Here is a definitive list of our choices.
#6. A.O Smith XCG-50 ProLine Gas Water Heater
An excellent product from A.O. Smith, It certainly delivers on the manufacturer's wish to deliver an economic performance that can optimize your energy usage to provide long-lasting value.
The XCG-50 is a tank-style heater that features a 50-gallon tank and a 40,000 BTU gas burner which is sufficient to handle a household of five people. It is the reason you are most likely to find it installed in most homes.
Blue Diamond Coating
It comes fitted with a blue diamond coating which is a layer of glass that offers superior corrosion resistance in comparison to glass-lined products. This revolutionary formula is all about having the best durability in all conditions. The technology offers twice the corrosion protection offered by industry-standard glass lining ensuring a longer life cycle for your water heater
Intelligent Control Logic
The internal microprocessor provides enhanced operating variables for accurate sensing and faster heating response. The control mechanism incorporates an LED status indicator that assists you to monitor the system operation and view service diagnostics. Moreover, it makes use of a thermopile to operate the electronic gas control without the need for an external power source.
Pros
 

It has a highly advanced safety system that reduces the risk of accidental fires

It is high-altitude certified up to 10,000 feet

The corrosion-free construction makes it very durable
Cons
You may need a technician's services who has the experience necessary to help with the relatively complex installation process.
#5. Rinnai V65EP 6.5-GPM Liquid Propane Tankless Water Heater
If the constant supply of hot water is your main concern, you will no doubt enjoy owning this model. Rinnai has formulated the perfect delivery of high efficiency, comfort, and value in a tankless propane water heater.
Rinnai products aim to put the user's mind at ease with warranties that outdo anything the competition offers. As a result, you can expect that this model is going to be reliable at all times with the overall performance that any user would desire.
Outdoor Setup
While it's compact and easy to install, this specific product has been packaged to be ideal for outdoor locations, saving on space if your indoor space is limited. The design is strong and tough enough to withstand harsh weather elements.
Water Flow
If you like the water flow to be delivered at a fast rate, you will be impressed by the 6.5 gallons per minute this unit can manage. Fast flow rates make it possible to operate multiple hot water outlets without having an impact on efficiency. 
Pros
It is made of durable construction materials perfect for the vagaries of outdoor weather

It has a high energy factor of 0.82 for desired energy efficiency

The outdoor setup eliminates most of the noise when it's working
Cons
It requires regular maintenance as it's vulnerable to lime build-up and eventual failure
The Takagi T-H3S-DV-N takes pride in being a water heater with high energy and thermal efficiency. This unit can produce 8 gallons per minute. The high GPM rate is capable of serving multiple facets with an endless supply of hot water. In warm weather, it can supply hot water simultaneously for three baths while in cold weather it can manage two baths without fail.
It has a high energy factor of 0.95 for natural gas, putting it high above its competition as one of the most energy-efficient water heaters. Installation in confined spaces is super easy with the small dimensions of this unit.
Lead-Free 
This model comes with lead-free certification to meet health and safety requirements. Hot water is likely to leach lead through the construction components making it unsafe for cooking or drinking. The certification makes it comfortable for users knowing they will be protected from regular contact with the harmful metal.
Low Nitrogen Oxide Emissions
The Takagi T-H3S-DV-N plays its role in helping reduce the emissions footprint. It is designed to produce very low N02 emissions levels. minimizing the amount of noxious gas that escapes into your home. 
Pros 
It is compliant with lead reduction regulations making it safer to use

Very flexible even in limited installation areas without the need for professional help so long as intermediate knowledge in plumbing 
Cons
The unit may be slow in providing water at first with an expected temperature drop by one or two degrees as the unit tries to compensate for heavy use.
It is difficult to get your hands on classic water heaters in today's market which is dictated by energy efficiency requirements. The Rheem PROG50-42N is a natural gas water heater that incorporates a classic design with the efficiency available on modern units.
There is no doubt you will find the benefits of using this model fulfilling. It's available with a raft of features that should meet the most demanding requirements of hot water supply.
Exclusive Anode Rod Technology
Rheem termed it as the "R-Tech" which is a technology that provides better protection for the interior of the tank. This technology will give you a prolonged period of protection to slow down the time it takes to burn through your sacrificial rods.
Long Vent Ducts
It is available with long venting pipes which makes it an important safety feature for removing harmful by-products from your home. Having lengths of up to 100 feet makes it easy to install in many buildings.
Pros
The blower on the Rheem PROG50-42N is very quiet with barely audible running noise

It is capable of produce 100 gallons of hot water in only one hour of heating time
Cons
It is expensive and may not meet stringent efficiency ratings demanded by other jurisdictions
While some of the other gas water heaters on this list come at considerably higher prices, the Eccotemp i12-NG is a pocket-friendly option packaged in a sleek and attractive design.
It might not have the largest flow rate, but it is perfect for vacation homes and small household units. It comes packaged with a horizontal stainless steel vent which is easy to install as well as a power cord for powering the exhaust fans and digital display.
LED Display
It comes with an impressive touch screen that enables you to set your water temperature measurements. This allows you to monitor your water and energy consumption patterns. The LED display shows the water output temperature and the GPM flow rate.
Safe Electronic Ignition
This model maximizes energy efficiency. It does this by eliminating the need for a pilot light when you need to ignite the burner. It is activated only on demand without drawing a lot of electricity.
Pros
The touchscreen LED display makes it easy to monitor the unit while providing a sleek design

It has an impressive GPM flow rate when you consider its compact design
Cons
The Eccotemp i12 has limited performance capabilities in elevations over 2000 feet
#1. Rheem Performance Platinum 50 Gal Natural Gas Heater
The second gas water heater from Rheem on this list offers excellent all-around performance and peak efficiency. It has enough storage capacity to provide plenty of hot water, ample for up to 5 people.
With its powerful 40,000 BTU gas burner, it can deliver 93 gallons of hot water in the first hour. Despite this high output, it doesn't cost a lot in energy costs because natural gas is cheaper compared to other fuel types.
Universal Tank Design
Universal tank design helps to maximize installation adaptability. It does not require specialized tools to set it up and it is also constructed to conserve space. The manufacturer is very succinct with the installation process. This should help you get it up and running in no time.
Wi-Fi Module
It comes equipped with an EcoNet home comfort Wi-Fi module that enables you to receive important alerts and notifications about your water heater.
You will be able to receive notifications of hazards such as leak detection straight to your mobile handset. Furthermore, you can set the heater on vacation mode and adjust the water temperature through the Rheem EcoNet App.
Pros
12-year limited warranty on tank and a 3-year warranty in-home labor for your convenience

It is maintenance-free with no filter that requires regular cleaning or replacement

It comes with an electronic diagnostic gas valve that constantly monitors system performance
Cons
There are reports of a few cases of premature failures and breakages
FAQs
Question: How safe is a gas water heater?
Answer: Safety is of utmost importance. It is for this reason that they are equipped with features that mitigate potential hazards such as gas leaks and pressure build-up.
Question: Do you need electricity to run a gas water heater?
Answer: While gas heaters use propane or natural gas as fuel to heat the water, some models may require electricity that is used to ignite the gas. The electric power requirements are negligible and should have no impact on your power consumption.
Question: What size of gas water heater tank do I need?
Answer: A 50-gallon tank can be enough for four people. For extra persons, you will require about 10 extra gallons per person.
Question: How long does a gas water heater last?
Answer: On average, a gas water heater fitted with a tank can last between eight and 12 years. Tankless models can last for as long as two decades.
Conclusion
We hope that this article will guide you to decide on your next gas water heater. There is no doubt that you will now be able to make an informed choice based on your needs.
While all the models in this review are highly recommended, the Rheem Performance Platinum 50 Gal is a favorite of ours and you should consider getting one should it fall within your budget requirements. That said, take your time to compare the models before making up your mind.