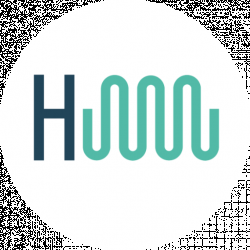 Latest posts by HomeWater Works Team
(see all)
Which is the best brand toilet between Kohler and American Standard? Well, it is a question that many buyers are treading to find the right answers. Generally, these two brands have been there ever since for home fixtures. 
Remarkably, these two toilet brands are still leading in the bathroom products market. They have thousands of loyal followers since they prioritized the needs of various customers. 
Both toilet brands will deliver an excellent bathroom experience. Not to mention, no matter the brand, you will get a comfortable and durable service. 
One common aspect that is in brands is durability. They use vitreous China construction, coated with a ceramic which is an easy cleaning option. Also, both toilets have no installation issues. Most importantly, it is easier to install two-piece units than one piece since it is heavy. 
This write-up aims to draw a line and help you make an appropriate purchase decision. Undoubtedly, both the toilets are fantastic, but a comparison will sharpen your understanding. Let's get started. 
Main Difference between Kohler vs American Standard Toilets
The main differences between Kohler vs American Standard Toilets are:
American Standard toilet has a powerful flushing system to clean waste on every flush, whereas Kohler does not clean waste at once. 

Kohler's flushing system produces a lot of noise, whereas American Standard toilets may not create much noise. 

American Standard toilets are easy to maintain, whereas Koehler may require more maintenance as they are prone to regular clogging. 

Kohler toilets offer better comfort as they have the best-elongated bowl in the market, whereas American Standard toilets' comfort level is less. 

American Standard toilets offer reasonable pricing, whereas Koehler prices are a bit high. 
American Standard Toilets 
American Standard toilet comes in the right style and design to fit the demands of a modern bathroom. By scrutinizing specifications, flushing mechanisms, and customer feedback, one becomes more confident when making a buying decision. 
Having a high level of versatility makes them adaptable in various uses. You will find them installed in airports, hotels, stadia, and homes. However, it would help if you are looking for the correct model that carries suitable specifications to meet your interests. 
American Standard toilet is an affordable option that is of excellent quality. It comes in different designs, whether one piece or two-piece. Besides, this toilet product has an excellent reputation as a washroom fixture due to the following features: 
Features
Innovations:

American Standard toilets have great innovations that make them remain cleaner and last longer. For instance, they are self-cleaning toilets, thereby saving your time as you attend to other house chores. 

Water-Saving:

 

America Standard toilets offer a flush rate of 1.6 GPF (Gallon per flush). As such, it helps in saving your water bill every month. Also, they have advanced hydraulic designs to remove bulk wastes and eliminate clogs. 

Configuration:

Such toilets have convenient configurations to promote the right design for your bathroom. Firstly, a one-piece toilet has at least eight pieces sculpted into a single unit. Such sleek toilets lack crevices between the bowl and the tank to collect odors and dirt. 
The two-piece toilet has a separate bowl, and tank bolted together during installation. It has a robust design to eliminate offending kinds of stuff that rest between the tank and the bowl. 
Size and Rough-in:

American Standard toilets come in various widths, heights, and depths. The typical rough-in ranges from 12 to 14 inches. You should choose the appropriate size that handles your needs. 

Flushing System:

American Standard toilets come with a different flushing system. It is a reliable system that eliminates all the wastes and makes it clean. For example, some models have a powerful jet that scrubs the entire bowl and eliminates everything in its path. 

Performance:

 

Such toilets boast of high performance due to their ability to remove clogs and dirt in the bowl. Some models can remove 35 oz. of waste in every flush. They have a flushing performance of 600g – 1000g. 

Comfort:

 

Many users find a taller option to be comfortable. The most common option has a height of 15 inches from the floor to the bowl rim. Also, the rim will add at least an inch to the height. 
Pros 
Dual flushing system ensures maximum water saving

The ever clean surface prevents bacteria and germs growth

They provident clogging especially on the trap way or large flush valve 

It has a durable and easy to clean construction

The installation procedure is convenient on both low and high profile designs
Cons 
Some small-sized models may not be comfortable for the elderly.

Specific models come with the flimsy and uncomfortable seat
Best American Standard Toilets Review
1. American Standard H2Option Toilet
Such a model contains a patented feature like EverClean bowl glazing. This design prevents mildew, mold, streaks, and algae. It uses gravity to push down water from the cistern to a bowl, thereby clearing all the wastes. 
This toilet option has a 16-inch seat. Other versions of this toilet use an 18-inch oval seat. One advantage of rounded toilets is that they are suitable for small bathrooms. There is a dual flush button for improved operations. 
This toilet consumes 1.28 GPF on solid wastes. On the other hand, liquid wastes will only require 0.92 GPF. Such an arrangement makes it water-efficient, which saves your bill by a great margin. 
Pros
The toilet comes in multiple colors and lengths

It has a WaterSense feature to minimize water usage

It has a high flushing power

Generous warranty to handle various defects

The toilet has excellent flushing power 
Cons
One has to buy the seat separately
2. American Standard Fairfield
American Standard Fairfield is a perfect option if you are operating on a budget. It has a powerful flushing mechanism to minimize any water loss. In the meantime, you will not experience any clogging frequently. 
Also, this product is pleasantly shiny. The use of EverClean technology makes it exceed sparkly whiteness. This technology is useful in preventing germs, algae, and fungi from sticking to the surface. 
Besides, this one-piece toilet comes with a single-flush side lever. Since it is a bulky toilet, you can use it well in larger bathrooms. The toilet stands at 19 inches in height. Generally, American Standard Fairfield is attractive with unexpected grooves and angles. 
Pros
The toilet has a powerful flush to eliminate all wastes. 

It has a convenient height to support adults with weakened backs

The widened trap minimizes clogging on the toilet

Side lever flush is more convenient and glossy

It has a friendly price tag 
Cons
3. American Standard Champion Toilet 
American Standard Champion toilet uses dual flushing technology. You can pack more punch while using less water. It uses 1.6GPF, which makes it flush more than 70% of waste at once.
It is a one-piece toilet that uses EverClean Technology to keep microbes and germs away. Also, the EverClean sends dirt away to make it sparkling. It works by providing a protective film to stop any waste from sticking to the toilet bowl. 
This Campion toilet comes with a toilet seat within its package. It is a 16-inch high product with a slow closing lid, which is quieter and safer. What distinguished this toilet from the rest is the most prolonged warranty period to a tune of 10 years. 
Pros
The dual flushing technology makes it powerful and efficient

EverClean technology prevents the formation of germs and microbes

The toilet has a water-saving design at 1.6 GPF

Safe and quiet slow closing lid

It does not clog easily
Cons
It is not a suitable option to install in the smaller bathrooms
Kohler Toilets 
Koehler toilets have been on the market for nearly 150 years. Since then, the company has been updating its models with highly efficient sanitary technologies. When you are looking for Koehler toilets, durability, elegance, and reliability should reign high. 
Kohler toilets lead to innovation and technology. These elegant bathroom fixtures are eye-pleasing and made to last. Different models of Kohler toilets have varying features that make them functional to suit each customer's interests. 
We can summarize the whereabouts of this product with the following features: 
Features 
Shape and size:

 

The most common shapes in Kohler toilets are elongated and compact ones. Compact ones have square or round-shaped seats, which makes them perfect for a small bathroom. 
On the other hand, elongated options have an oval shape making them more comfortable for different users. You can still acquire hybrid bowls that use compacted oval to increase comfort. 
Type and Configurations:

  

Kohler toilets come in either one or two-piece designs. One-piece toilets happen to be a newer technology that has a premium price. One advantage of a one-piece design is that it lacks a seam between the bowl and a tank. The seamless design avoids the accumulation of bacteria hence promoting high hygiene.
The two-piece design has a separate tank and bowl. The cool thing is one-piece design will not require any assembly. They are also shorter, thanks to the seamless design. 
Flushing Mechanism:

 

Kohler toilets come with different flushing mechanisms. For instance, there are dual flushing models that have two flush valves. One valve is for the trap to force the waters to drain. Another valve is for the rim to clean the bowl. 
Another option comes with touchless flush sensors that respond as you finish your mission in the toilet. 
Lastly, other models use regular flushes that rely on gravity and water pressure to create a siphon and eliminate water and other wastes in the bowl. 
Water-Saving Technology:

 

Most Koehler toilet models come with a water-saving design. They use less water in each flush, thereby saving your monthly water bill. Traditional models used to consume 3.5 gallons of water per flush. 
The good news is it is practical to have 1.28 gallons per flush. Some versions will still offer less than 1.28 GPF, making them popular among different customers. 
Rough-in Measurements:

 

Proper clearance is what defines Kohler toilets. The most standard options of Kohler toilets come with a rough-in of 10 to 14 inches. It is essential to know the rough-in distance before you buy this toilet. 

Design:

 

Traditional Koehler toilets come from enameled cast iron construction. The current versions enjoy porcelain (vitreous China) crafting. Such materials are easy to clean and make the surface ever free of bacteria. Most importantly, porcelain materials are sustainable hence great for long-term usage. 

Price range:

Kohler toilets vary in pricing depending on the style of choice. Floor mounted toilets costs lower. Some may require a professional installation, while others are not. Wall-hung toilets are pricey since they require a separate carrier tank. 
Pros
Some models with narrow tanks are suitable for compact bathrooms

Comfortable height design with convenient bowl shape 

Less than 1.29 GPF offers substantial water saving 

Gravity flush is powerful and quiet

It is easy to clean a one-piece design 
Cons
Low height and round seats may be uncomfortable 

Pressure flush may splash water occasionally
Best Kohler Toilet Reviews 
1. Kohler 3810-0 Santa Rosa
Kohler Santa Rosa is a classy, efficient, and affordable one-piece toilet. It comes with a suitable height, which is ideal for adults. The elongated bowl gives room to rest your thighs. Typically, the toilet kit features a lid and a seat. 
Besides, this toilet is water-efficient. It consumes 1.28 gallons per flush. The flush valves push water with the required energy to minimize clogs. Additionally, this toilet has a dual flush design. 
The manufacturer used AquaPiston Technology; hence the bowl will only need minimal cleaning. Again, the product has a canister design, which prevents any leaking, giving the user a top service.
Pros
It is water efficient at 1.28 GPF and 0.5 GPF on a partial flush

The installation process requires little plumbing

Excellent flushing power

The canister flush valves reduce clogging

Elongated bowl enhances comfort
Cons
The toilet lacks a self-closing lid
2. Kohler K-3597-7 San Raphael 
San Raphael is among the most luxurious toilets among the Kohler models with premium pricing. This toilet has advanced flushing mechanisms, which minimizes water usage. Precisely, it has a flush capacity of 1.0 GPF. 
Another notable feature is this one-piece toilet has a soft close system. As such, it is easy to install. This long-lasting toilet comes with a comfortable height making it favorable for older and adult people. 
San Raphael is a beautiful and stylish toilet featuring seven colors to suit your style. The cool thing is the product is EPA WaterSense certified. Also, the package comes with a lid and a toilet seat.
Pros
It comes with a convenient height to accommodate older people

The toilet used water pressure lite flushing technology

Excellent design to promote easy cleaning

It has a water-saving design

EPA WaterSense certified
Cons
The waste may not go down in a single flush
3. Kohler K-3493-47 Highline
If you desire to get a pressure-assisted toilet, then this option can fit in the bill. Every flush is powerful and efficient; hence a second flush is not necessary. The package includes a quick flush feature and a left-hand trip lever.
Since every flush forces down wastes without delay, it can serve for years without clogging. The process of filling in the tank is noiseless. It is a two-piece toilet that has a larger elongated tank for additional comfort. 
The comfortable height feature makes it convenient for tall people, the elderly, or any person with hip replacement surgery. This toilet is safe to use since it is ADA compliant.
Pros
At 1.4 GPF, it becomes a water saver toilet

The pressure-assisted flush system is powerful.

It does not clog easily

Quick and powerful flush

It meets the standard of ADA
Cons
The height does not suit short people and children 
Which is better between Koehler vs American Standard Toilet? 
Such is a question that every curious buyer wants to know. Well, personal preferences matter a lot in this case. For instance, the American Standard toilet is still reigning in the bathroom niche. You will get a product that stands the test of time. 
Additionally, American Standard toilets feature a generous warranty that eliminates all your worries. Furthermore, such toilets have the best flushing system with a price advantage.
On the other hand, Koehler toilets have the edge over their counterparts over design and comfort. Its models are easy to clean as you strive to improve bathroom hygiene. 
Overall, based on durability, several complaints came from customers on American Standard toilets. Kohler toilets happen to be reliable on the durability aspect and efficient. 
At last, you have better knowledge about the two brands. One must choose the correct brand that will fit your demands. Each buyer has a specific taste. It can be fulfilling if you have a brand that will promote your toilet experience.
Recommendations
If you are settling for Kohler toilets, then we recommend Kohler Santa Rosa. It is a water-efficient toilet. Furthermore, it has a modern look with unrivaled comfort. Again the package comes with a seat suitable for the elderly, adults, or persons with hip replacements. This toilet features a strong flush, which prevents clogging. The attached one-year limited warranty will cover some defects.
On the other hand, we also recommend American Standard H2Option, which is a dual flush toilet. This toilet uses 1.28 GPF on solids while 0.92 GPF on liquids. You will find it in multiple colors and lengths to suit your style.
The ever clean bowl glazing will prevent algae, mildew, streaks, and molds. The two-piece toilets have sanitary dams to reduce leaks and enhance hygiene. Lastly, this toilet has a generous warranty for both mechanics and aesthetics.