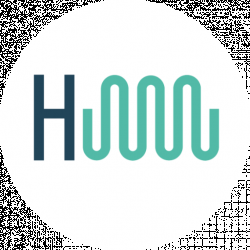 Latest posts by HomeWater Works Team
(see all)
The world's population has increased significantly in the last few decades, forcing innovators to come up with different products to make human life simpler and enjoyable. A couple of years ago, pit latrines were the order of the day, although the flush toilet models were being used in some households. However, brands like Kohler have changed this narrative by innovating and supplying modern flush toilets, such as the Cavata toilet, which we will be looking at in this article.
The Cavata toilet has outstanding features, including Dual Flush, which gives you the freedom to choose between 1.1 Partial flush and 1.6 gallons per flush (GPF) for a Full flush. Using the 1.1 GPF helps save about 4000 gallons per toilet annually, which is a great step towards water conservation. Because of this feature, the toilet is WaterSense approved for use in residential and commercial premises. Before we dive into the Kohler Cavata toilet review, it is imperative to understand which factors you need to consider when you go shopping for this product.
Kohler Cavata Toilet Buying Guide
You have decided to install a modern toilet in your building. So, what next? Which model, type, and design do you buy? Clearly, human beings are different, and so are their needs, preferences, tastes, and most importantly, financial capabilities. It is always important to purchase the right product to prevent future regrets and money loss. Considering the following things will help you make an informed purchase decision when shopping for a Kohler Cavata toilet
The Cost
The money you set aside for a toilet will determine which product you will take home. Due to the stiff competition in today's market, manufacturers and different brands go the extra mile to offer their products at pocket-friendly prices. When thinking about the cost of a Kohler Cavata toilet, remember that cheap does not always mean low-quality. Apart from the product's price, it would help if you also considered other costs, such as transportation and installation. If the budget is not a bother, check out the other factors to consider.
Type of the Toilet
A toilet can either be one-piece or two-piece. Each type has its benefits and downsides. One-piece toilets come in a modern and sleek design, whereby their tanks and bowls are joined during manufacturing. They are easy to clean since they do not have any apertures that hide dirt. However, they are relatively expensive and not as common as two-piece toilets. The main issue with two-piece toilets is the challenging cleaning process due to the apertures created when the tank and bowl are joined during installation. 
Installation 
There are three ways in which a toilet can be installed in your bathroom: Freestanding, floor mounting, and wall mounting. Floor mounted toilets are the most common today, and they are attached to your bathroom floor using bolts. Free-standing toilets are much like Floor Mounted ones. However, free-standing toilets are not fixed to the ground. Wall-mounted toilets are more stylish but not very common. Additionally, installing wall-mounted toilets is relatively challenging, and you will require an experienced technician to do it. 
Round or Elongated Toilet
The shape of the toilet bowl matters a lot. The option you pick is determined by your bathroom's layout, arrangement, and size. The round/spherical toilet bowl is a space-saver, recommended for smaller bathrooms. If space is not a bother to you, the elongated option is more considerate. Elongated toilet bowls have an oval shape, and they take up more space but offer extra comfort and style in your bathroom. 
Water Efficiency
Besides helping you save a lot on water bills every year, a water-efficient toilet is good for the environment. Toilet water efficiency is measured in terms of Gallons per Flush (GPF), which is the amount of water the unit requires for a single flush. The standard GPF is 1.6, but a good water-efficient toilet requires only 1.28 gallons per flush. Ensure that you watch out for a WaterSense label on the toilet to ensure that it is water-efficient. WaterSense-approved toilets use about 20% less water than the standard toilets. 
The Flush Technology
A powerful flushing system is a requirement when looking for a toilet to suit your needs. The two types of flushing systems used in modern toilets are pressure-assisted and gravity. A Pressure-assisted system features a mechanical tank inside the main toilet tank, which releases a stream of water with a lot of force to remove the waste. This kind of system is water-efficient. Gravity flushing systems are the most common. Such a system relies on gravity to push the water stored in the toilet tank down when the flushing lever is activated. The water then flows into the bowl and pushes the waste down the drain. Although a pressure-assisted system is more water-efficient than its gravity counterpart, its installation is more complicated.
Rough-in
Rough-in is the distance between the wall and the bolt center that holds the toilet on the ground. The most common rough-in distances are 10, 12, and 14 inches. The measurement of the rough-in determines which toilet can be installed in your bathroom. Therefore, it is vital to have the right dimensions of your bathroom before stepping into a toilet showroom. 
Seat Height
How high is the toilet's seat from the ground? The standard seat height is 15 inches. However, toilets with a 17 or 19-inch seat height are more comfortable. Moreover, such "comfort Height" is easier on backs and knees, especially for tall people, seniors, and those with mobility problems. Such toilets comply with the Americans with Disability Act (ADA). This implies that it is easier for disabled people to transfer from a wheelchair or walker onto the toilet's seat and back. You can sit on different toilets while still at the showroom to find one with the best seat position.
Extra Features
Besides the normal toilet features, some additional ones can make you more satisfied with your purchased unit. However, such extra features normally have a direct impact on the toilet's price. Examples of these extras include:
Nightlight –

This comes in handy during those night visits to the toilet to avoid switching on the bathroom/house lights.

SoftClose –

This smart feature helps minimize injuries when closing the toilet lid and preventing it from ramming on the bowl.

Glazed surface –

Some toilets are enameled with an antibacterial glaze, which inhibits the growth of molds, bacteria, and dirt accumulation on the surface of the toilet. This helps in keeping your toilet clean always. 

Quick Release –

This is the feature responsible for faster unhinging of the toilet seat for convenient and simple cleaning and replacement. 
Kohler Cavata Toilet Key Features
Kohler is a brand that has been in the toilet industry for a while. This brand knows the features that intrigue its customers. Cavata toilets are no exception. The unit is packed with amazing features that make it stand out from others of its kind. These features include:
Dual Flush
Nothing says flexibility and water-efficiency like a dual flush. Cavata toilet's dual flush system allows you to use either partial or full flush. Partial flush is for liquid and light waste, while the full flush is for solid and heavy waste. This feature promotes water-saving and ensures that the toilet gets the job done in each flush. For Partial flush, this toilet uses 1.1 gallons, while for Full flush, it requires 1.6 gallons. It is because of this Dual Flush system that this toilet has received approval from WaterSense. 
Flush Lever
The toilet's Dual flush lever is mounted on the side of the tank for easy access. The lever works quite smoothly to give you a powerful flush every time you are done with your business on the toilet. 
2-piece Design
When you hear that a toilet is two-piece, you can be certain that it is quite affordable. Moreover, such a unit is easy to install. Additionally, it is the most preferred choice if you will be moving the toilet upstairs because the two parts (Bowl and Tank) are transported separately. However, when the two parts are joined during installation, some apertures are created. These apertures may become hiding places for dirt, making the cleaning process a challenge. 
Quiet-Close Seat
When a toilet seat rams onto the bowl, the noise made can be irritating, especially during those night trips to the bathroom. However, with the Kohler Cavata toilet, that annoying sound is eliminated, thanks to the Quiet-Close seat. The seat also features Quiet-Release capability, which allows you to easily remove the seat for cleaning purposes. 
Elongated Bowl
The main benefit of an elongated bowl over a round toilet bowl is that it offers more space and comfort to the user. However, toilets with elongated bowls consume more floor-space, and this is why they are the best choice if you have a spacious bathroom. Otherwise, if space is an issue, ensure that you check out the toilets with a round bowl.
Comfort Height
The chair-height toilet seat offers extra comfort and accessibility to the unit. It is easy for disabled people to transfer from wheelchairs and walkers onto the toilet seat with such a height. 
Pros
Dual-Flush powerful system

The toilet seat is included

All the necessary installation software come with the toilet

Easy to install

Smart seat technology

1-year warranty

Elongated bowl for maximum comfort

Affordable

Water-efficient
Cons
It may be challenging to clean the toilet

Not suitable for small bathrooms
Read More: Kohler Cimarron Review [2021]: All The Details You Should Know Of
Alternatives to Kohler Cavata Toilet
This two-piece toilet features a pressure-assisted flushing system, which helps in conserving and saving water while maintaining its performance. With an elongated bowl, the toilet offers maximum comfort to its users. The toilet uses 1.1 gallons per flush, so you can be certain that your water bills will decrease drastically.
This unit's installation technique is through floor mounting, and the china material used in its construction ensures stability and durability. The flush lever is fixed on the right side of the tank for easier access. 
Pros
Easy installation

Comfort height

Durable china material

Water-efficient
Cons
Cleaning may be challenging

The Flushing system can be a bit loud
Enjoy a clean toilet always when you get this unit from the American Standard Brand. This is because the toilet features an EverClean surface that prevents the growth of bacteria, mold, and mildew. These are the organisms responsible for odor and stains on the toilet.
The toilet's Dual Flush allows you to choose between 0.92GPF partial flush and 1.28 GPF full flush, making this unit one of the most water-efficient of its kind. The push flushing button is mounted at the top of the tank, and it is chrome-coated for durability and aesthetics. PowerWash technology is included to ensure that the bowl is rinsed thoroughly with each flush. A 2-inch fully glazed trap-way prevents clogging by making sure that waste slides all the way through.
Pros
Water-efficient

Dual flush mode

A wide and fully glazed trap-way to minimize clogging

Maintains its cleanliness due to the EverClean surface
Cons
Toilet seat purchased separately

The elongated bowl design consumes big bathroom floor space

Cleaning this two-piece toilet may be challenging due to the apertures
One-piece toilets, such as this one, are very stylish and add to your bathroom's aesthetics. This unit features a Dual Flush system that relies on gravity to send human waste down the drain. The system is called 'Dual' because you can either choose partial or full flush. Partial flush is for light waste, and it consumes 0.8 gallons per flush. Full flush is for heavier content, and it requires 1.28 gallons per flush to completely send the waste away.
The toilet's Tornado Flushing system is powerful and uses little water to get the job done. SoftClose seats come in handy to prevent the irritating noise produced when the lid rams on the bowl. Additionally, the seat is also Quick-Release for easy detachment and cleaning. The elongated bowl offers maximum luxury and comfort to the toilet's users. Besides the SoftClose seat, other accessories included in the package are a wax ring, two screws, and water fittings.
Pros
Water-efficient 

SoftClose and Quick-Release seat included

Powerful Tornado Flushing system

Comfortable elongated bowl

Easy to clean
Cons
Expensive

Not suitable for small bathrooms
FAQs
Question: Why does my toilet have two flush buttons?
Answer: Two flush buttons are meant for water conservation, and it means that your toilet is Dual Flush. The larger button flushes solid waste using 6 to 9 liters while the smaller one flushes liquid waste using 3.5 to 4 liters of water. 
Question: Why buy a wall-mounted toilet?
Answer: Toilets hanging on the wall are space-savers and stylish. Besides being more design-oriented than the traditional floor-mounted toilets, these units make it easy to clean your bathroom and add to its aesthetics. 
Question: What is the weight limit for a wall-mounted toilet?
Answer: According to US ASME National Consensus Standards, all wall-hung toilets should support a minimum of 500 pounds (226.8kgs).
Question: Is Kohler better than American Standard?
Answer: These two companies are leaders in the industry, and each has its advantages and downsides. Kohler offers better designs and comfort, and its toilets are also easy to clean. American Standard toilets are cheaper and have the best flushing systems. 
Question: Which toilet is best known for not clogging?
Answer: American Standard Champion 4 toilet is not only the best no clog toilet but also long-lasting. This toilet's GPF (gallons per flush) is 1.6, which is enough water to remove any waste, force it down the drain, and clean the bowl. 
Question: Which is better: 1-piece or 2-piece toilet?
Answer: 2-piece toilets are the most common in many houses because they are cheaper and have a taller tank than their 1-piece cousins. However, one-piece toilets offer a more sleek design and are easier to clean, but they are relatively expensive. 
Final Thought
Kohler is a brand that has been in the market for decades, and it understands its client's needs and requirements. Kohler Cavata toilet is one of the brand's most outstanding units, thanks to its remarkable features. This toilet's elongated bowl ensures maximum comfort and luxury when you are going about your business in the bathroom.
Everyone gets a weird feeling when they are done pooping, and their waste is not cleaned away instantly by the toilet's flushing system. This is not the case with the Kohler Cavata toilet, as its dual flush system allows you to choose between a partial and full flush. The partial flush is for liquid waste, while the full flush is for solid waste. As a homeowner, you need to consider several factors when buying a toilet to ensure you get one that completely satisfies your needs.
The toilet you get for your home depends on your bathroom's size, the cost, ease of installation, water-efficiency, and other factors. It is your responsibility to understand your needs, tastes, preferences, and financial capabilities before stepping into a toilet showroom. The Kohler Cavata toilet has its pros and cons, as described above. However, the pros outweigh the cons, making this product an excellent selection. If your bathroom size and budget allow it, this is one of the best choices you can make for your home.