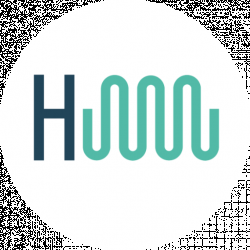 Latest posts by HomeWater Works Team
(see all)
Among the few things you value in your home as long as cleanness and health are concerned is a toilet because that's what maintains your family when we talk of normal, natural body functioning.  However, having the right toilet has proven to go beyond sanitization bearing in mind that the best toilet not only does it give your washroom an elegant room but also makes it look appealing.
In our current time, the market dealing with washroom-related products is overcrowded, and this gives a customer a hard time making an informed decision without getting misled. Over the years, the market has advanced with the engineers incorporating technology to rhyme with the current levels of technology.
With all these advanced toilets, it is always an uphill task to choose the best of value. But one thing that will always take you a long way; make sure you are well informed before making any decision whatsoever! See to it that the toilet you buy is from a reputable and established brand. 
And this is why we have compiled a list of everything about Saniflo Toilets Company. It is a lengthy review but worth your time if you mean buying a decent and presentable toilet.
How To Choose The Right Saniflo Toilet
1. Consider the toilet type
It is crucial to choose the right toilet.  Before buying, you ought to consider the set up of your bathroom to make sure you won't interfere and ruin it. And from Saniflo, you got several different toilet sizes, giving you a variety to choose from in case you have less space, but still, they have large ones.
2. Warranty
 Always buy from brands that offer you a warranty. It is the dream of every other customer to have some time with the product and cross-examine its functionality, and this is what Saniflo does. It will offer you a two-year warranty on their pumps and one year warranty on their toilet bowls with some of their particular rangers covering up to five years.
3. Consider the price
It is common to find the same product from different brands selling at different prices. Following the difference in overhead cost, various manufacturers tend to sell at different prices.  With Saniflo, they always ensure that the overhead cost is minimal while maintaining the quality of the toilet for them to sell at a reasonable price compared to competitors.
With as little as $250 to $400, you can get yourself a perfect toilet, but they also have premium ones ranging from $900 to $1200. You will realize that their price is slightly higher, but this is due to the extra user-friendly features. These toilets also last longer giving you value for every penny you spend on them.
4. How the Toilets flush
A toilet with the right and best flushing mechanism will mean more efficient flushing while a poor flushing mechanism will mean less durability and unhygienic.
It is your sole responsibility to ensure that you check how efficient and easier a toilet flushes before you purchase. Saniflo toilets before getting in the market are tested to ensure they are up to the standard. 
The flushing mechanism is such that everyone, including children, can use them without any difficulty. They are significant such that even with less water, you can still flush and the system won't get stuck on the way up.
5. Does The Toilet Save Water?
Water is essential in our life, and for this reason, we make everything possible to save. And just as we do save water, so does Saniflo when designing their toilets. They create them with impeller technology to save water.
With other brand toilets, in every flush, a toilet may use 106 gallons of water while with Saniflo toilets, a flush may use less than one gallon of water and in some other instances, you may realize a 70% reduction of water usage with these toilets. 
Saniflo Toilets Review
If there are any other toilets that have won the heart of many are the Saniflo toilets. They have outstanding features starting from durability to advanced technology up to the efficient and easier installation mechanism.
Saniflo toilets come with a system that makes it possible to install them without using the standard large pipe that exists in your bathroom to a nearby outside sewage drain. They use a macerating system that permutes human waste into a slurry and discharges it from sanitary fixtures such as bathroom sinks.
These toilets save you all the hassle associated with breaking the concrete to run pipes that would be carrying the waste into maybe a sewage drain.
The company is worth the positive and excellent customer reviews because they sell the toilets as a complete kit that comes with the pump and other products. Also, you can find some other pumps you can buy separately for use in your current bathroom or any other system you may need to set up.
We recommend this toilet because of several reasons, including the fact that it is worth the money.  Go for Saniflo toilets if you already have the macerating toilet in place and in-home where you want to set the bathroom away from the main drain or sewage drain.
The Best Saniflo Toilets
Saniflo Sanibest pro is one of the versatile toilets in the market with it connecting to various sanitary fixtures like the sink, shower, and also the washing machine. Saniflo saniBEST pro kit comprises the bathroom pump. Toilet bowl and the toilet rank.
It has a heavy-duty system referred to as the SaniBEST system that can let you install a bathroom up to 18 feet from the sewer and 150 feet from the soil stack.
 If you intend to cut down the water bill, this is the toilet you need because it is designed such that it will be saving water it using 1.6 gallons of water for every flush.
Saniflo saniBEST pro is made to accommodate people following its elongated bowl that also occupies relatively smaller space, making it the best to install in tight spots at home.
 However, with Saniflo saniBEST pro, we have the experience of downsides. It produces a loud sound mostly at night when people are asleep. You can avoid using it a night to avoid waking people. Secondly, avoid using a lot of toilet paper as they cause clogging of the toilet.
Pros
Adjustable toilet

Easy to install

Water-savin

 

Spacing saving

 

ADA compliant
Cons
SaniACCESS 3 is another popular system that is referred to as the most advanced macerator in the whole universe. It is designed with two outlets where you seal one if you are only using it to serve your toilet.
Not only does SaniACCESS 3 handle waste from the toilet but also shower areas, sink, and bidets. Over the years, the manufacturing company has extensively worked hard in noise reduction, making SaniACCESS 3 less noisy and less pollutant.
With this product, you are sure of several benefits to enjoy including easy access to the blade and the electrics through the top panel in case there is a problem, energy-efficient, and sits behind the toilet, making it not easily visible.
Pros
Easy installation
Energy efficient

Can connect to sinks, showers, and urinals

Cost-effective

Easy to install up to 15 feet below the sewer line

Durable and long-lasting

Water-saving
Cons 
A little noisy

Most likely never require professional installation.
Saniflo toilet tow pieces SaniPlus uses the SaniPLUS system, making it possible to install the toilet up to 15 feet from the soil stuck. With Saniflo toilet tow pieces SaniPlus you can connect the pump to the sink, shower, and bath and is most suitable situated where you intend to change the toilet bowl or seat tank.
It is a water-saving toilet that uses 1.6 gallons of water per flush and is ideal for people living in places facing water challenges. It is also designed to comply with the ADA and CSA and serve the less privileged people who are physically disabled.
There is one shortcoming about this product. It doesn't come with the toilet seat although you can purchase it separately. It comes with its specific cleaner and soc cleaning it with any other chemical can be a very inconvenient challenge.
Pros
Easy installation

Easy to connect tank with water supply

Great flushing power

Water-saving

ADA and CSA compliant
Cons
Comes without the toilet seat forcing you to it separately

Cleaned using specific chemicals
This is a self-contained toilet that comes with endless options when it comes to building your home. It offers a different opportunity where it can smartly fit, including in your attic, garage, ground floor, upper floor basement without forgetting in your bedroom, and even the stairway.
It is designed with a built-in flushing system, unlike others that come with an external water tank that makes the cleaning process easier compared to others.
Saniflo o23 SANICOMPACT 48 One-piece Toilet also comes with a button on top of the bowl that automates the macerating pump the moment you push it.
It is a water-saving toilet with its gallon designed to flush one gallon of water per flush. However, with it flushing, you may be required to wash it more than once to get rid of solids, something that makes it clog easily.
Pros
Self-contained

Comfortable seat and stylish design

Easy installation

Built-in flushing system

Suitable for people with physical disabilities

Water-efficient

Space-saving
Cons
Not ideal for heavy duties
How Do Saniflo Toilets Work? 
It can prove to be hard, if not impossible, to install a new toilet in your home the obvious way. As usual, you don't have access to a discharge pipe, and then you have an option to remodel extensive new piping. But I am sure you have heard of the Saniflo toilets that offer you a much easier solution to this.
Saniflo toilets are toilets that work through a macerator technology. These toilets convert solid human waste into a slurry. Then using the inbound pump, discharges the slurry through small pipes of 25 mm. They can take the discharge to a distance of up to 150 feet horizontally and 15 feet vertically.
Here is a simple process of how Saniflo toilet work
When you flush the toilet, the solid waste goes to the Saniflo instead of going straight to the drainage pipe. Then the macerator technology takes over with a blade spinning up to 3,600 rpm to permute the solid waste into a liquid within a few seconds.
The unit pumps then step up to action and take the liquid waste along within the required distance, and after the process completes, the motor resumes to its initial state. The macerating system and the system refills as usual with clean water. 
Points Worth Noting
Provided the Saniflo toilet and the macerator pump are used as per the manufacturers' manual given, it should operate for many years without any problem. And to prove this, when you buy the toilet, you are given a two-year warranty to cross-examine the product. 
If you happen to flush other things apart from the intended ones, you are likely to encounter challenges. That macerator system is a domestic one and can't handle things like cotton, sanitary items, and condoms.
Some of the specific liquids that you should never get to a sink or a toilet connected to Saniflo and macerator pumps are white spirit, turpentine, and other chemicals. They are among the inconveniences that happen from time to time, but the benefits and the advantages of the toilet outweigh them big time.
What Are The Features Of a Saniflo Toilet?
Can connect to any sink or tub that uses water 

It has a Trapway that is three inches wider than other models, allowing more waste to move down the trap.

It has chrome polished finish hardware that complements the product's white finish. 

It is 28 inches deep, 14 inches wide and 31 inches in height from the floor to the tank. 

It is also 12 inches in size, making it sit close to the wall and still give you room for breathing.

It is fully assembled, and it comes with hardware for mounting the base and the pump to the tank and generally made to be mounted on the floor.

It is made of relative chair height that is 17 inches inclusion of the seat. 

It runs for precisely 20 seconds while flushing.

Its motor can run for more than 30,000 cycles without any repair.

The toilet flushes at a maximum rate of 1.2 gallons or 4.85 liters of water per every flash.  
Pros
Can be used with an optional extension kit that helps you hide it behind or between two walls

Can discharge the liquid waste at a distance of 15 feet vertically and 150 feet horizontally. 

Capable of breaking down the human solid waste, animal waste, e.g. dogs and cats and toilet paper

Comes as fully assembled with a bowl, pump, and tank with all having the same white color finish

Design to minimize the motor vibrations and make it work quietly

Discharges waste at a rate ranging from 17 to 27 gallons per 60 seconds depending on the distance from the discharge line

Installed with the pump directly behind the tank to save space

It is cheap and affordable to buy and install compared to other models.

It takes relatively 90 minutes to install the toilet in any room and use

Its pump is served with power by an electrical outlet that produces 115 volts.

Two years warranty from the manufacture that can go up to three years if you buy online

Water use during flushing it relatively less compared to other analog models
Cons
You can't use it if the power is unavailable.

You can't go for a day without flushing because the content in there will dry and cause the tank to break down. 

The toilet can get clogged more often when things like sanitary towels and baby wipe are put in it. 

With less water pressure, it does not remove the waste completely.

With low water levels, the waste is likely to stick on the walls of the bowl and becomes hard to restore
Alternative to Saniflo toilets
Saniflo is a renowned brand, which offers quality products and unrivaled customer satisfaction. However, if you are not convinced about its quality, there are other alternative brands you can try.
EXTRAUP toilets

Nature's head toilets

Sanimove toilets

Vive toilets

American standard toilets

Camco toilets

FavCOOL toilets

 
FAQs
Question: Are Saniflo toilets any good?
Answer: Yes, Saniflo toilets are one of the most preferred in the market due to their durability and long-lasting feature together with the macerating systems that are used to permute the solid waste into a slurry.
Question: How long does a Saniflo toilet last?
Answer: It can last up to 15 years but of course, depending on the proper installation and maintenance levels. However, the toilet can last between 10 to 15 years with minimum maintenance, e.g. Cleaning.
Question: Does the Saniflo toilet require a vent?
Answer: Yes, all the products from Saniflo toilets need to have a vent of approximately 1-1/2 inches vent pipe and vented to the main vent stack according to the plumbing rules and regulations.
Question: Where can you put a Saniflo toilet?
 Answer: You can put a Saniflo toilet in any domestic room with no main drainage pipes. Ideally, you can have a Saniflo toilet anywhere with no need to worry about drainage.
Question: What does a macerating toilet do?
Answer: The macerating toilet uses a grinding and blending mechanism where human and animal solid waste is turned into a slurry and discharged through pumping.
Question: How far will a Saniflo toilet pump?
Answer: Saniflo toilet can pump through a 50mm pipe up to a distance of 11 meters vertically or 100 meters horizontally or less when you combine vertical and horizontal.
Question: Why do my Saniflo toilets smell?
Answer: Bad smell can be as a result of the stain of the human waste and the buildup of the limescale in the 2-3 inches of water usually left in the Saniflo. To confirm that it's your Saniflo that smells, we recommend flushing the toilet or filling your basin with water and unplugging it.
Question: How reliable are macerator toilets?
Answer: They are quite reliable in the sense that you can install them anywhere you fancy without getting worried about drainage, and they are a recommended means of maintaining hygiene. However, they tend to produce more noise compared to conventional toilets and can be subjected to blockage if anything to do with sanitary pads, baby wipes get into the toilet.
Question: Why is my Saniflo noisy?
Answer: It is because of motor failure or capacitor failure. To confirm this, check whether the motor is moving freely and if it is, check the recommended capacitance range of plus or minus 5 of the capacitor using a capacitor checker.
Conclusion
Saniflo toilets have proved that they are the best and continue to be the best. It's one of the toilets that are worth every buck you spend on them. Its benefits are numerous, and this can never go unnoticed. Not only does it offer a whole bundle of benefits but also serves you for as long as fifteen years when you maintain it accordingly.
This is the only toilet that will allow you to set it wherever you fancy without minding the drainage as is the case with an ordinary toilet. When you think of cutting down your water bill, Soniflo toilet tops the list without any doubt. They are not only water-saving but also have a stylish design that is appealing to the eyes.
If you have a small space in your bathroom, a Soniflo toilet will considerably occupy little space. You can place it anywhere within the bathroom; home or commercial property provided there is an outflow pipe.