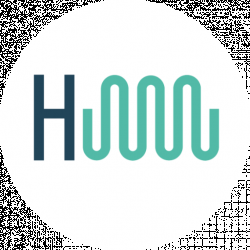 Latest posts by HomeWater Works Team
(see all)
Finding a high quality and functioning toilet is crucial for home hygiene. You should never compromise comfort on the altar of low-quality options. So, what are the best Toto toilets on the market? Keep reading as we unveil the right facts to support your decisions. 
Toto is a Japanese brand, which is among the leading innovations in the market. The brands have an elaborate plumbing system. The CeFioNtect glaze technology keeps the toilet debris-free. Furthermore, it prevents mold growth. 
More importantly, Toto has ADA and EPA-compliant designs. You should not drown in the confusion when you encounter hundreds of choices on the market shelves. We narrowed your choices down to 6 main products. 
Here, in this piece, we will be sharing the right tips to assist you in locating the right Toto toilet for you. We believe this write-up with being resourceful in improving your decision-making process. Let's dig in: 
Factors to Consider when buying the best Toto Toilet
Many people find it challenging to acquire the right Toto toilet since they lack adequate facts before going to the market. In this section, we will provide the needed details that you require to land the right product to meet your needs. 
Having a clue of the best features of a Toto toilet gives you an edge. Several models flood the marketing, thereby causing buyers to drone into the sea of confusion. Without much ado, pay attention to the following elements:
Size and Shape
Toto toilets come in multiple sizes and shapes. You must ensure that you acquire the right option to fit into your bathroom space. Here are different shapes in this category.
Elongated
Such a shape favors a relatively narrow space. Such toilets have D-shaped bowls that may not be as wide as round. They are perfect choices if you have tight spaces. 
Round
Round bowls are suitable if the bathroom has vast space. The design is usually short and round, making it a perfect fit for the compact toilet. 
D-shape
The D-shaped bowl will work for all environments. Such a shape is relatively compact yet elongated. Beyond that, it is the right option for multiple bathroom setups. 
Water Consumption and Flushing System 
Different flushing systems feature varying water consumption. We measure the used amount of water per gallons per flush (GPF). 
Dual Max

: It gives one the option of choosing the amount of water to use per every flush by pushing the button. For example, you can select 0.9 gallons per flush or 1.6 GPF as per your needs. 

Double Cyclone:

This flushing system involves gravity and centrifugal force to provide flushing power. It requires 1.28 gallons for each flush. 

Tornado Flush

: It is a powerful flushing system that uses 1.28 gallons per flush. It uses two nozzles to create a centrifugal rising. 

E-Max:

Such a system uses 1.29 gallons per flush. 
Style and Design
Toto comes in multiple styles and designs to meet the demands of different users. For instance, you can opt for a modern toilet to fit your modern home. Most of the modern toilets have a space-saving and sleek design. 
If you want to recapture a past design since you have an older home, then you should settle for a classically designed option for you. 
Notably, you can choose transitional toilets which combine features of both modern and classical design. It will be the right fit for any home preferences. 
Type and Configuration
Toto toilets manifest in two configurations. They can either be one or two-piece. 
One-Piece
One-piece can be the correct option for you if you prefer a sleek design. Aesthetically, it has a pleasing look to enhance the bathroom design. One-piece models are shorter and more pricey than the two-piece models. One thing for sure is that this model is easier to clean. 
Two-Piece
The two-piece toilet is popular due to the money-saving design. It is not sleek and trim, but it has a taller tank to provide convenient flushing power. 
Innovations
Toto toilets have cool features that improve your bathroom experience. For instance, the toilets use CeFiONtect Glaze, which keeps the ceramic surface free of mold and debris. Also, some models have a self-cleaning design which saves one from doing it.
Some models come with a remote control to manage different toilet functions like turning on and off lights, heated seats, and controlling the flushing. Also, there is an odor eliminator to take away odors that come from the bathroom. 
The heated seat comes in handy during the winter season to make it more pleasant. The automatic lid will open and close automatically. The automatic flush assists in keeping your hands clean after you finish using your restroom.
Installation
One ought to be careful when choosing to install the toilet. Firstly, one needs to know the age of the house since the older home requires a particular installation method. Suppose it is a newer home, it will require varying installation methods. 
Pricing
You should select the toilet that fits into your budget with the desired features. If the toilet has more features, it will command higher prices. Have a clue about the price range to minimize your search time. 
Best Toto Toilets
If you are looking for a unique and luxurious Toto toilet, then it is hard to overlook Toto Carlyle. Besides, it has a curvy bowl that the designer attached to the vertical cistern. The skirted bowl has concealed bolts.
Another exciting feature is this electric toilet has a great deal of wiring to prevent the electrocution hazard. Precisely, the designer looped cords and plugs via the toilet lid before linking to the wall outlet discreetly. 
At a glance, there are no visible cables at the back or on the rim. The manufacturer concealed cabling behind a curvy bowl. Furthermore, the toilet promotes hygiene at a greater level by using electrolyzed water to flush. 
The e-Water is ideal for pre-misting before number 2s. Interestingly, it post-mists 25 seconds after you flush and later it inter-mists after eight idle hours. 
The Toto toilet enjoys a ceramic glaze that reduces friction. As such, the residue will not stick to the toilet. The misting aspect lubricates and disinfects the bowl. The two combine to reduce the stain potential to less than 20%. The electrolyzed tap water will enter the bowl without adding harsh or toxic chemicals. 
The water remains electrolyzed for at least two hours to avoid side effects. Meanwhile, you can use it for back and front wash. Still, one can set the water to five temperature options. The heating tech conserves energy as it is instant. 
The water warms up while in the spout, unlike the tank thereby using less power to heat up. One can still involve the remote control to select the temperature and the water speed. The e-Water will sanitize your retractable wand as you finish rinsing and drying automatically. 
Last but not least, this Toto toilet has a seat warmer and a deodorizer. The presence of the Wonderwave air bubbles will control wand pressure. Such automated muscle makes your toilet worth the top dollar. 
Pros
The three automatic misting options will ensure the toilet remains cleaner for a longer duration. 

Concealed wiring reduces the danger of electrical accidents.

The Wonderware increases the pressure of the wand to promote bodily hygiene. 

Instantaneous water heating ensures the consistency of warm water. 
Cons
It comes with premium pricing.
The product happens to enjoy the modern design that will offer you an exceptional bathroom experience. It has a tank-less tapered top and a conical skirted bottom. Additionally, the toilet has a comfortable height of 15.3 inches while weighing 86 pounds. 
It is an excellent electrical toilet featuring ultra-efficient water usage and a shallow bowl. The Toto toilet product enjoys a dual flushing system. The heavy flush consumes one gallon, and the light flush uses 0.8 gallons of water. 
The good news is this toilet decides the ideal flushing mode. The siphon jet and more comprehensive trap will enhance the toilet flushing power. This product runs on a 120V power outlet. The remote control can still assist you in managing its functions. 
You have the option to select a soft rinse, rear rinse, or a front rinse. The toilet will remain germ-free and healthy as the wand nozzles will disinfect themselves automatically. The SanaGloss coating increases the stain-fighting power. 
This toilet has an automated misting effect that will pre-wet the bowl, thereby reducing streaking by 80%. After someone uses it, the double cyclone tornado flush gets rid of the residue. 
The toilet's back portion has an automated cistern with complete side vents. 
You can fill the tank with disinfected and electrolyzed water. This toilet can fit into any standard 12 inches rough bathroom space. 
You can commit to sub-gallon water usage that requires extra electricity consumption. As such, it comes with premium pricing; hence you must be ready to spend more. 
Pros
The toilet does not consume much horizontal and vertical space. 

The electrolyzed water increases extra germ-fighting power. 

It is contemporary and beautifully stylish.

The product enjoys three modes of washlet cleansing. 

You can use a remote control to manage its functions. 
Cons
Requires electricity to function. 
Toto Vespin can be the right option for long-established and modern toilets. It has versatile features that promote both modern and traditional style bathrooms. The skirted design will give it a modern look. 
Furthermore, this model has a chrome trip lever which adds more to its novelty. The toilet has a unique flushing technology. In other words, it features a double cyclone flushing system. Just in a single attempt, the feature will eliminate every waste trace.
The cool thing about this Toto toilet is it has SanaGloss coating to keep the toilet cleaner. Furthermore, it has a ceramic surface that prevents dirt and debris from attaching to it. As such, the user will not have to put intense effort during cleaning. 
So, what about its water consumption? The answer is simple. This Toto toilet will consume 1.28 gallons of water for every flush. The model happens to be among the best Toto toilets with a high water efficiency design. 
The water consumption will remain low, thereby saving on your water bill costs. 
Also, the Toto toilet model has a white color that can match with any bathroom themes properly. Most importantly, this toilet model has an elongated style that will accommodate different users effortlessly. 
Again, the toilet has SanaGloss ceramic glaze, which prevents molds and debris from sticking to the surface. As such, you will use fewer chemicals or water when you are cleaning. 
Uniquely, this toilet comes with an integrated tank though it is a two-piece product. It does not have unwanted holes that create a problem while cleaning it. 
Pros
The sleek design promotes the aesthetics of your toilet. 

The SanaGloss coating prevents any accumulation of dirt.

The flushing consumes water optimally.

The toilet is compatible as it has a standard rough-in and convenient height. 

The elongated style accommodates a variety of users.
Cons
The flushing system creates some noise
For those who are searching for a Total efficient toilet with a tight budget, then here is the option. It has adequate competent features to give you a feel of using the advanced toilet and enhance your bathroom experience. 
This Toto Drake model uses a G-max flushing system. Most importantly, it can consume 1.6 gallons of water for every flush. Such a flush provides commercial-grade performance. Interestingly, it does not produce noise hence prevents any embarrassment of other people from knowing your businesses. 
Remarkably, this Drake-2 toilet features a fast flush with a larger flush valve. And there is more. It features a universal height and elongated bowl, which is a robust design to promote compatibility. 
Again, this model can accommodate several users. The 12-inch rough enhances compatibility as it will fit into different bathroom spaces. Also, this model uses a chrome trip lever which gives your bathroom a modern look. 
This model complies with disability standards while maintaining innovation and beauty. 
The toilet can serve all age groups without additional specialization. The asserted color variations make it the right fit for any bathroom style. 
The toilet is ADA compliant. As you purchase it, the 12-month warranty waits for you to handle any manufacturing defects within the stipulated period. As such, the manufacturer wants the clients to get satisfied with the product. 
Pros
It is a two-piece toilet unit that makes it less complicated while installing.

It has a rugged, flushing system that is fast and efficient.

The toilet is available in white color to promote your bathroom style themes.

The tramway has some glazing to make it cleaner. 

It is an affordable option when you are operating on a budget. 
Cons
It has higher water consumption than other models 
Toto Aquia is a dual flush toilet that uses 0.9 gallons for liquid flushing. The solid flushing will consume 1.6 gallons; hence the model has a space-saving design. As such, you will not have to drown the bathroom in citrusy pine spray. 
Also, it prides itself on a smooth ceramic glaze to avoid extra cleanses as you keep the bowl clean. Still, the outside has some glazing too. You can clean it well by wiping it with a damp cloth without rinsing.
This toilet has a skirted bottom featuring a concealed trap. The model's design has flat and smooth sides; hence it will require less maintenance and attention. The good news about this Toto model is that it lacks folds and swirls where dust can likely settle and hide. 
The two chrome buttons will activate the dual flushing mechanism at the toilet's tank top. Typically, this toilet has a compact and stylish shape that favors small bathrooms. 
Suppose your bathroom is extra tiny, then settle for one that has a 10-inch rough-in. The design snuggles the toilet to be close to the wall to create additional legroom. It also gives enough door space to swing open.  
This toilet weighs only 5 pounds which earns it a lightweight tag. It is the right choice if you have low water quota and limited bathroom space. 
Pros
The light flush uses less than one gallon, which conserves water. 

It has multiple color shades such as white, black, bone, and beige.

The product has great aesthetics.

It has dual flush options using a chrome push button.

It has an elongated skirt with universal height. 
Cons
You will pay more for the slow-closing toilet seat. 
Toto UltraMax uses less water hence saving on your electricity consumption. The model uses double water cyclone technology which makes the toilet super clean. Also, it has a Cefiontech glaze, which is a rugged coating for preventing water particles from staying on your bowl. 
The toilet requires only a single effective flush to take down all the wastes. Another exciting feature of this Toto toilet is that it is compatible. It has a 12-inch rough-in to make it fit on any plumbing system on many buildings. 
The model contains universal height which makes it an ideal option for a wide class of users. Furthermore, it has an elongated bowl style to make this product fit in small or average-sized bathrooms. However, the design is appropriate for large bathrooms. 
Again, this toilet option comes with a soft-close seat. Is it necessary? Indeed, it is critical in preventing the smashing of the toilet seat. The one-piece design will improve the appearance of the bathroom. 
The toilet has a robust design that lacks a hidden place to tolerate debris or dirt. The entire design is smooth and straightforward hence lacking a gap between the tank and the bowl. It can be the perfect option if you are searching for a certified efficient toilet. 
The flush lever has a chrome coating which gives it good looks. The elongated seat offers a superior sitting position. On the other hand, it has an elongated bowl to provide a larger flushing surface. 
Pros
The double cyclone flushing design cleans the toilet properly.

It is a quiet toilet option, thanks to SoftClose technology.

The one-piece design makes cleaning of this toilet easier. 

Each flush prevents water wastage.

It is a budget-friendly toilet option. 
Cons
FAQs
Question: What is the average lifespan of a Toto Toilet?
Answer: Usually, a Toto toilet will last for 10 to 12 years. However, you will have to perform regular maintenance every two or three years. These pricy toilets last longer than other brand models in the market.
Question: Is Toto Washlet sanitary?
Answer: It has electrolyzed water featuring antibacterial properties. It is environmentally-safe hence one can still recycle it. Toto utilizes e-Water for spraying the bowl with anti-bacterial water. It also cleans the wand jet after using it.
Question: Does Toto Washlet require hot water?
Answer: Yes, Toto requires hot water. Washlet happens to be highly advanced systems that promote comfort and hygiene. It uses a water cleansing system that leaves the user rejuvenated and fresh. The washlet involves a warm water nozzle to control it in oscillating and pulsating mode.
Question: How do you dry when using a bidet?
Answer: If the system has a dry button provision, press it to dry the area. Suppose it is a traditional bidet, you can use a towel or toilet paper to dry it. It is more hygienic and safe to use a paper towel.
In Conclusion
At last, you have a clue of what the best Toto toilet entails. Various models exist in the market to match your preference. Ensure that you do thorough research before landing the Toto toilet of your liking. In case a buyer is in a hurry, take advantage of our list to get the right Toto toilet that will serve you effectively. The products on our list include a range of prices to suit your pocket. It is noteworthy our best choice is 
Toto Carlyle One
. It has unique features in terms of flushing technology and size. The designer used excellent materials such as CeFiONtect Glaze to prevent mold growth and remain clean. The misting parameters will disinfect and lubricate the bowel. Also, they have convenient water consumption options to meet your needs. Hesitate no more. Decide now and have an excellent restroom experience!