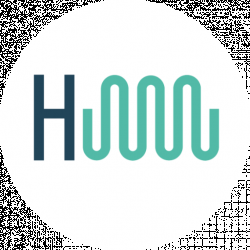 Latest posts by HomeWater Works Team
(see all)
Are you looking for the Kohler Lintelle review? You are in the right place. Different brands have been in the market claiming to provide high-quality and durable products with outstanding features only to fail terribly with a short time of use.
Notably, some old brands are also doing everything to retain their client by constantly manufacturing and updating their products. They fail to understand that you can't keep buying a toilet every time your favorite brand comes up with a new product or updated features.
This is why we are reviewing a Kohler Lintelle toilet to let you know that it is one of the brands we have observed for quite some time now, and they don't deal with anything short of durable and high-quality toilets.
We shall be informing you of every feature that makes this toilet to ensure you are fully convinced it's a brand worth trying. However, before we start on that, we find it important to go through some of the things to consider when you want to buy a toilet.
Factors To Consider When Buying A Toilet
Flush Consumption Rate
Many people have become environmentally conscious, and so should you. Traditional toilets used between 5 and 8 gallons per flush compared to modern toilets that use less than two gallons per flush. We have other toilets that use even less than one gallon per flush.
This has resulted in significantly reduced water bills, and people have been saving a lot. This gives you the green light to choose a toilet that uses less water and gets to sail in the same boat with people conserving the environment and those enjoying low water bills.
Dual Flush
Toilets are taking it further beyond low water consumption flushes. Dusk flush gives an alternative when you have less water, not enough to take down your bigger load. That is what you will find some toilet doing.
They are made with two handles where one handle is purposely designed to use less water in flushing liquid waste while the other handle is meant to use relatively more water to flush the solid waste. Toilets with dual flush are necessary to enhance water saving.
Flushing Power
Some toilets are equipped with valves meant to continue the spirit of water-saving and, in return, reduce water bills.
Some of these valves are meant to release water faster while allowing a small amount of water to drain the waste and clean the bowl better. Toilets with such special valves are recommendable following the major effectiveness in flushing.
Fit And Finish
Fitting and finishing are vital factors that one should consider before making a purchase. If you happen to buy a toilet that is relatively larger than the space you have in your bathroom, automatically, that toilet becomes a burden and may even become useless if at all you can find means of fixing it.
On the other hand, consider your bathroom's finish and compare it with a toilet you would wish to buy. Would they match? It is a question worth answering if you don't want a toilet standing in your bathroom like a sore thumb.
What Is Included
Before you buy your toilet, consider what comes as part of the package to avoid inconveniences after that. It is common to find that some brand sells toilets without the seat and forces you to buy it as a separate commodity—the same thing with the wax rings.
Avoid the to and fro narratives that would force you to go back to the hardware or your favorite online store to seek the missing part by first confirming the inclusivity of the package and act accordingly.
Kohler Lintelle Review
Kohler is the king in bathroom fixture manufacturing and the darling of many when it comes to interior designs. It is the most favorite as far as the bathroom renovation is concerned. Kohler is a brand that is always associated with successful functionality and beauty.
Kohler has been innovating different and amazing designs, and one of the latest discoveries is the Kohler Lintelle. This is a toilet model that walks that line between traditions and modern, and this is what has made it the most favorite and why it is popular among many people.
Why The Kohler Lintelle?
When it comes to the toilets, you can't afford to risk your hard-earned money with some models that you are not sure will work up to your expectations or not. Kohler Lintelle is the toilet model designed for people who would like to have a superb choice with unique and special functionality, including the easy installation process, powerful flushing systems, and of course, water-efficient toilets.
 We would not be fair enough if we fail to mention its complement and simplicity. If you buy Kohler Lintelle, you are assured of the inclusivity of every other tool you need for installation. This is a booster to the do-it-yourself people. You will not have to hassle around for anything related to the installation process.
When you talk of functionality, you can't miss out on this as it is made for comfort and full functionality all through.  What do we mean? With Kohler Lintelle, you're not likely to experience clogging, which translates to better and easier cleaning and the overall wonderful experience every other time you hit the toilet.
Elongated Bowl And Comfort Height
You might have been a victim of a discomfort toilet at one time, and if not, you are lucky. The point here is that the experience is not admirable. How about if I tell you Kohler Lintelle toilet is the answer if you fall under this bracket? The elongated bowl and comfort height technology are made to make it a more comfortable sitting experience.
However, elongated shapes come with both the benefits as well as the shortcoming. If you have a kid in your home, children usually find It challenging to use this toilet due to their large size, and they would have a hard time managing the toilet.
Watersense Certification
Like other toilet models in the market, the Kohler Lintelle toilet meets the required standards, and that's why it is WaterSense certified. It flushes with an average of 1.6 gallons per flush, which makes it a low water toilet with the ability to save thousands of water per year.
The Flushing system is designed to offer a powerful one-time flush and to make it more special; the gravity-powered engineering pert provides a cleaner bowl with every flush. Several brands are still stuck in the traditional flushing options where toilets still make a loud noise when flushing and they are yet to update to new technology.
While talking about Kohler Lintelle toilet, they have a unique alternative pressure lite system that is reliable and consumes less water and makes less noise with the same pressure.
Size And Shape
These are two factors that play a vital role in how your bathroom looks. You need to plan and have everything right before you for a perfect toilet. The general shape and size of Kohler Lintelle are compact and irresistible. It is made of round or square-shaped seats that occupy less space in your washrooms. Compact toilets are excellent choices for your bathroom and you. Kohler Lintelle toilets are known for their large size and usually leave enough space in front and at the seat's back. If you got enough space in your bathroom, you could opt for this toilet.
Design
Kohler Lintelle toilets are simpler and basic but with many useful features mostly found in more expensive brands. They are quite big with space both in front and back.
If you are selective in the matters to deal with design, styles, colors, and texture, then Kohler Lintelle toilet would give you a golden chance as they include all these features. Additionally, you can get classic and luxury styles and everything in between, depending on your taste and preference.
Is it ADA compliant?
Kohler, as a brand, acknowledges the importance of making inclusive toilets to accommodate every person. This is why they have sacrificed to design toilets deemed ADA compliant as part of their service to humanity.
You are guaranteed an ADA compatible and mobility-friendly toilet for you and your loved ones for the toilets to work well with them regardless of their state ability-wise.
Type Toilet
Kohler Lintelle toilet is available in two types: one-piece and two-piece toilet. They are not really different from each other, and they have some pretty notable similarities. If you have a smaller space and have children, going for the one piece would be a bold and informed decision.
One piece is compatible and simple to use for everyone, and even the cleaning process and maintenance is not something you can find trouble performing. It is simple and user-friendly. Two-piece toilets will be perfect if you have relatively larger space as they are large.
Features And Specifications
Classic five flushing technology

Complete and all-inclusive package

Quiet close grip tight seat

Elongated bowl and comfort height

WaterSense certification

Two pieces and one-piece design

Features 1.28 GPF

2-1/8 inches fully glazed Trapway

Left hand-polished chrome trip lever

Single flush gravity 

Standard 12 inch rough

Two-bolt installation

Eligible for consumer rebates in some areas
Pros
Compliant with WaterSense, Carl Green, and the CEC

It saves a lot of water

Suitable for seniors and PWDs

Efficient flush technology

Attractive exterior design
Cons
Some parts may not last for long
Alternatives to Kohler Lintelle toilet
Swiss Madison Well Made Forever Ivy
If you are looking for an elongated toilet for your bathroom, but as an apartment resident, you don't have enough space for it, then check out the Swiss Madison well-made forever Ivy. It is a one-piece and two-piece toilet that blends well with most home modern designs.
This toilet is compact, meaning it's space-saving. It is designed with a simple wall-mount design that fits well with your bathroom interior design giving it that elegant look. It is easier to clean following its floor off the ground and the skirted design, which means there is no more dirt or leaky when you have this toilet.
It is one of the most economical toilets and most affordable toilets sold currently. Its flush design ensures that it's cost-effective in the long run. Using gravity to flush out waste, it only uses 0.8 gallons of water per flush for liquid waste and 1.2 gallons per flush for solid waste.
Features And Specifications
Dual performance with high-performance gravity of 0.8 and 1.2 gallons per flush

Integrates with all carrier brands

Adjustable height of 15 to 19 inch

Porcelain one-piece seamless and easy to clean design

slymm soft close quick release seat closes gently and quietly

It comes with the bolts and screws

Concealed tank and wall actuator sold separately
Pros
Features a compact wall design, making it ideal for smaller washrooms

Saves money through the dual flush system

It has a clean and modern design

Cheap and affordable

The toilet is easy to clean
Cons
It is hard to install and repair compared to other one-piece and two-piece toilets
Ove Decors Nova Classic Smart Bidet Elongated Toilet
Perhaps you have tried regular toilets, and up the previously tried toilet, you are yet to land your toilet dream. If all you have been up to is a toilet that would be easier to clean, over decors nova classic smart bidet elongated toilet poses as the right one.
This toilet features several features that would interest you, and among them include the elongated rim perfect for taller people. Following its skirted design, you will find it easy to clean and eye appealing.
Ove Decors Nova Classic Smart Bidet Elongated toilet is made of ceramic material that gives it sturdy character for durability and long-lasting. It is also fitted with an illuminated button flush on the tank's right side instead of the regular lever.
One of the features that will indeed interest you is access to most of the features through a remote. Yes, you got that right. If you want to customize any of them, you can for sure do that using the remote.
For instance, if you want to change water temperature, wash settings, let's say from a single jet to multiple jets, the remote can help you do that. Some other features accessible through the remote are cleaning functions, deodorizing, and drying functions.
We almost forgot about the smart heated seat and, of course, the seat's cover. These two are made with technology to open and close automatically when they sense a person's presence. This toilet also features a soft blue light that can soothe your sense while performing your "duties" there.
It uses an average of 1.27 gallons per flush, and this is recommendable and economical compared to other toilets available with the same features.
Features And Specifications
Bidet toilet ensures comfort hands-free personal hygiene

Auto opening and closing head seat and lid

Fully adjustable water pressure and heat using a remote control

Bidet auto cleans before and after use

Elongated hygienic coated and heated seat with adjustable temperature
Pros
Save tissue paper because of the single and multiple spray jet

Features a self-opening and closing lid with just a single touch of a button

It's ideal for the taller guys due to the elongated bowl

It comes with remote control for different feature adjustments.

Features deodorizing and air drying features
Cons
Pricey and not affordable
TOTO MS626124CEFG#01 Aimes WASHLET Elongated toilet
Toto toilet is one of the toilets designed to match the contemporary design of your bathroom. It features a one-piece simple and but classic design that is eye-appealing and elegant at the same time.
With the clean tank and the low profile design, this particular toilet gives a chance to either place your soap, toilet paper, or a scented candle on its groove lid. These are among the small but meaningful benefits that make it look elegant combined with the skirted design. 
With the durable and long-lasting soft closing lid, this toilet is the favorite among the taller people coupled with unique bowl height. You will get to enjoy its power Turnado flushing system that has been working impressively well.
The latter is pricey but cost-effective when you consider features like a flushing design that uses as little water as 1.2 gallons per flush.
Features And Specifications
Elongated One-Piece Skirted Design, Easier To Maintain

It Uses An Average Of 1.28 Gallons Of Water Per Flush

It Comes With A Soft Close Seat

Designed To Work With A T40 Wash, Let

Upgrade Compatibility
Pros
A clean and streamlined one-piece design

Skirted sides give it an elegant look.

Powerful flush dispensing only 1.28 gallons per flush

Dirt and debris never adhere on the surface due to the Toto's CefiONtect glaze
Cons
Pricey

Bowl height may be too tall if you are petite
FAQs
Question: Is Toto Drake a reliable toilet?
Answer: Toto Drake happens to be more costly than similar models. What makes it worth it that Toto is a well-respected brand that keeps on improving on its features.
For instance, Toto uses vitreous China materials, which are long-lasting and easy to clean. Additionally, it has a powerful flushing method to clear all wastes and leave the bowl clean. 
Question: What is the Dynamax tornado flush in Toto Toilets? 
Answer: Such a technology sends all the water via the rim so that it can utilize them all in the cleaning of the bowl and evacuating the wastes. Furthermore, it comes with a great force which makes it possible to maximize less water more efficiently. This type of evacuation promotes a quieter operation to ensure one restores a suitable noise level. 
Question: What is the importance of a dual button in a dual flush toilet? 
Answer: The main role of the two buttons is for conservation. The larger lever is for flushing solid wastes, while a smaller one is for flushing out liquid wastes from your bowl effectively. You do not have to use more water if you were to eliminate liquid wastes only. 
Question: What is CeFiONtect?
Answer: TOTO ceramic products use a CeFioNtect glaze to provide a long-lasting finish. Such a coating prevents any buildup of molds, waste matter, and mildew. As such, it gives one ample time to clean and maintain over a long period. 
Question: Is Toto Washlet sanitary? 
Answer: A Toto washlet is an advanced system that promotes hygiene and user comfort. It makes use of a water cleansing system to leave the user fresher and rejuvenated.
More importantly, this washlet uses warm water to promote your actions. Yes, it is a reliable system to promote your cleanliness and hygiene. 
Question: Is a hissing toilet safe?
Answer: Though it is not a plumbing emergency, when you sense such a noise, access the water supply valve and shut it off. Next, call a plumber to diagnose the problem and fix it. 
Conclusion
Kohler Lintelle toilet is a high-quality product designed with everything a homeowner would wish to have in their contemporary bathroom. This toilet looks premium all around, and we are not surprised by its popularity with a short time of its introduction in the market.
It is made with all the basic but most important features: the slow close seat cover, single flush technology that greatly conserves and saves water, class 5 technology, WaterSense, CEC, and Carl green certification. You are assured of an effective toilet with a remarkable experience for a long time.