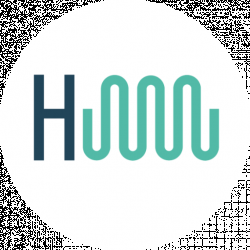 Latest posts by HomeWater Works Team
(see all)
Getting the right toilet with the right color for residential or commercial purposes is vital, whether you are installing it for the first time or replacing an old one. Kohler is a brand in the supply of toilets and toilet seats, which has cultivated a positive reputation among the users of its products.
If you are looking for a comfortable toilet with outstanding features and power, you might consider a Kohler Almond unit.
There is a very wide variety of these products in the market, and you can be sure to land on one that fully satisfies your needs and is within your budget. Almond is one of the colors of the Kohler brand's products, and it rhymes almost perfectly with any interior décor.
We will dive deeper into understanding Kohler Almond's features, pros & cons, and much more. However, let us first check out the considerations you need to make when shopping for a Kohler Almond toilet.
Kohler Almond Toilet Buying Guide
You need to understand that your needs, preferences, tastes, and financial capabilities are different from those of other customers. As you go shopping for Kohler Almond products, there are a few factors to consider in ensuring that you get the right option. These factors include:
Your Budget
Like any other product, it is wise to consider how much you are willing to spend on Kohler Almond products. Having a set budget is one of the best ways to avoid overspending, especially in these economically trying times. Kohler Almond items carry varying price tags depending on their features, size, and shape. Most of the time, your set budget determines the type of product you take home, regardless of your tastes and preferences. 
How big is your Bathroom?
The size of your bathroom depends on the kind of toilet you get. Elongated Kohler Almond toilets are much more comfortable than their round cousins, but they require more extensive floor space. The comfort you get while using your toilet depends on how much space is available between the toilet and other objects around it.
Professionals recommend that this space should be at least 15 inches. In the same breath, you are also advised to check out the toilets Rough-in. That is the measurement from the wall to the bolt's center, attaching the toilet to the floor. This consideration is most important if you are replacing an old toilet. 
Toilet Type
There are two major types of Kohler Almond toilets: 1-piece and 2-piece toilets. The former comes as a compact unit, while the latter comes as two different pieces, which are joined during its installation.
One-piece toilets are easy to clean. That is because they do not have the crevices found in the two-piece toilets. However, 1-piece toilets cost more than the two-piece units, and they are not very common. 
Flushing System
A toilet can sometimes get very noisy, especially when you flush it after you are done with your business. The noise produced could be a bother to your housemates, visitors, and even neighbors. Therefore, it is imperative to check out a Kohler Almond toilet whose flushing system has a Quiet Flush feature.
That way, you will no longer worry about waking everybody up during those night visits to the bathroom. The system should also be very powerful to ensure that the toilet sends everything away in one flush. It would be very disturbing to get a water-efficient toilet that requires to be flushed severally before the bowl contents go down the drain.   
Gallons per Flush
This is the measurement of how much water a particular toilet requires and consumes in one flush. Most of the toilets' GPF in today's market range between 1.28 and 1.6, implying that they are water-efficient. Kohler Almond toilet uses 1.28 gallons per flush, making it one of the most water-efficient products of its kind. 
The Height of the Toilet Seat
How high the toilet determines how comfortable and easy it is to use the unit. Nineteen inches, also known as 'comfort height', is the best position for a toilet seat to ensure that sitting on and standing up from the toilet is easy for everybody. You need to check out the toilet's Americans with Disabilities Act (ADA) compliance to ensure that it can be used by anyone in your house with mobility issues. 
Your Interior Décor
This is a crucial consideration for aesthetic purposes. Matching your toilet and the interior décor will make your bathroom appear and feel much better. The good thing about Kohler Almond toilets is that they are compatible with most interior décor colors, including white and cream. 
Key Features of Kohler Almond Toilet
First, it is important to note that these toilets can be used in both residential and commercial settings. Kohler Almond toilets rank among the best products of their kind in today's market, thanks to their impeccable features and functionality. The following are some of the characteristics that set these products apart from their competitors:
1.28 GPF
The most significant fact that makes these units ideal is their water efficiency. With a GPF (Gallons per Flush) of 1.28, you can be sure that the toilet is perfect for the environment.
Additionally, using such little water will save a lot in the long run in terms of water bills. This is the feature that gives this product the WaterSense label to show that it helps save up to 16500 gallons per year while still maintaining high performance.
Comfort Height
With a comfort height of 17 inches plus, this toilet is the best choice for individuals who have mobility problems. It complies with the Americans with Disability Act (ADA), which implies that the toilet can be installed in public places and used conveniently by disabled people. 
Class Five Flushing Technology
The toilet features Class Five flushing technology, which is quite powerful to prevent clogging and promote thorough rinsing of the bowl. A clogged toilet can be very disturbing as it could cause unpleasant smells and leakages in your bathroom. Moreover, fixing a clogged toilet needs professional intervention, which means you have to incur extra costs for such repairs. With the Class Five powerful flushing system, you can now worry less about clogging. 
Lightweight  
Furthermore, the toilet is lightweight, which helps prevent it from cracking or breaking down. Very heavy toilets may sometimes crack or break after being used for a while. This may be caused by gravity acting on the unit. However, if the unit is lightweight, gravity's impact is not as severe. 
Durable
The Vitreous China material used is durable and long-lasting, so you can forget about replacing your Kohler Almond toilet anytime soon.
ADA Compliant
This unit is in line with the Americans with Disability Act (ADA) requirements. This is a statutory body that ensures the toilets in the market can be used by disabled people. This unit is designed with more space to address the inconveniences brought by disabilities.  
Pros
Easy to install as long as you follow the installation instruction in the manual

Made of durable Vitreous china material

ADA compliant, meaning that even people with disabilities can use the toilet comfortably

Universal height for easy sitting on and standing up from the unit

Water-efficient. The toilet requires just 1.28 gallons per flush, which is more economical than other models in the market today
Cons
Cleaning a two-piece toilet can be challenging

In most cases, you will have to buy a toilet seat differently since it is not included in the package

The Comfort Height may be too high for little children. They might be required to use a step stool to either sit on or get off from the toilet
Best Alternatives for Kohler Almond
Enjoy this toilet's powerful E-Max flushing system that will get the work done every time. Such a system also eliminates any chances of your toilet clogging and costing you more for repairs. Since this is a two-piece toilet, it is easy to transport because the two parts (bowl and tank) are moved individually.
The apertures created after the tank and bowl have joined the act as hiding places for dirt, making the cleaning process challenging.
However, the toilet is a great choice because it features Universal Height, offering comfort to a wider range of users. Moreover, the unit is ADA (Americans with Disability Act) compliant, implying that even people with mobility issues can use it comfortably.
The toilet is also a WaterSense complaint to show that it is very water-efficient. The unit requires 1.28 gallons per flush (GPF) to push any waste size down the drainage pipe. The toilet bowl is round, which could save you a lot of floor space in your bathroom. Nonetheless, the round bowl is not very comfortable.
Pros
Easy installation

ADA, WaterSense, CALGreen, and CEC compliant

Universal height 

A powerful flush system

Water-efficient
Cons
Hard to clean

Toilet seat not included 

The round bowl is not comfortable
Toilets which consume 1.6 gallons per flush are water-efficient, and this unit from the American Standard brand is no different. This unit will save a lot of water and reduce your water bill significantly. The toilet features a PowerWash rim that scrubs the bowl clean with every flush. The 2-inch flush valve is enough passage for any size of human waste.
Besides its round bowl, the unit measures 25.81 x 19.19 x 29.38 inches in length, width, and height, respectively, and weighs about 69 pounds to add more space-saving. The unit's rough-in is 12 inches, and it comes with a trip lever and bowl caps that match the color of the toilet you choose. Having WaterSense approval means that this unit is ideal for use since it saves a lot of water annually. 
Pros
Water-efficient

It saves you bathroom space

Easy to install

Power Wash rim that cleans the bowl 
Cons
The round bowl is not so comfortable

Some customers have complained of a too-short overflow pipe
With its E-Max powerful flushing system, this toilet consumes about 1.28 gallons of water per flush. You don't have to worry about your waste remaining on the bowl because the wide 2 1/8 inch trap way is glazed all through to ensure the waste slides all the way down. The toilet's seat is set about 17 inches off the ground, making it ideal for users across different ranges.
The unit's design complies with the Americans with Disabilities Act (ADA) without compromising its sleek appearance. The seat is ergonomically designed for total comfort and is made of solid high-impact plastic to reduce injury and minimize the 'toilet seat slam'. The cleaning process is simpler because there are no hiding places for dirt between the tank and the bowl. Additionally, unlike in two-piece toilets, there is no leakage risk in one-piece units because there are no bolts or gaskets. 
Pros
Easy to clean

Powerful E-Max flushing system

Plastic SoftClose toilet seat included

More comfortable because of the elongated bowl

Water-efficient
Cons
Occupies a lot of space

The installation process may be challenging for some people
Getting this unit from the Swiss Madison Well Made Forever brand is one of the best choices you can make today. The toilet is made from ceramic material, and it features a high-performing Dual Tornado flush that requires 1.28 gallons per flush (GPF). The toilet is ergonomically designed, easy to clean, and will add to your bathroom's aesthetics, thanks to the skirted design.
The toilet's seat has SoftClose technology, ensuring that the seat does not slam on the bowl. The SoftClose hinges close the seat slowly and quietly to prevent any noise. The elongated bowl ensures that the users get maximum comfort while doing their business in the toilet. The unit comes with a Dual Flush, which allows you to choose either partial flush for light waste or full flush for heavy waste. 
Pros
Dual Tornado powerful flushing system

Water-efficient

Sleek design 

Comfortable

Easy to clean
Cons
It may be expensive for some customers

The installation may be challenging
FAQs
Question: Which model number is my Kohler toilet?
Answer: There is a simple procedure to tell the model number of your Kohler toilet. For newer models, the word "Kohler" is imprinted between the seats and the hinges. For older models, you will find a blue enameled double-stamped letter "K".  Open the tank's lid and you will probably see the model number on the inside of the tank.
Question: Can I change my toilet's color?
Answer: Yes. If you feel that your toilet color does not compliment your bathroom décor, you can always add a coat of paint of your choice to the toilet. However, make sure to check out for water-resistant paint so that the new coat does not wash away. Additionally, make sure that the color you choose rhymes perfectly with your décor so that you don't have to repeat the painting process. 
Question: Can I use vinegar to clean my toilet bowl?
Answer: Vinegar can be a good toilet bowl cleaner. Use a spray bottle, apply vinegar around the bowl, leave it for ten minutes, and then easily scrub away the stains using a toilet brush. Besides being safe for your toilet bowl, tank, and other components, vinegar is also a good deodorizer. So there is no need to buy commercial toilet cleaners if you have some vinegar in your house.
Question: How do I get the right toilet seat?
Answer: Compatibility is of the essence when choosing the best toilet seat. If you have an elongated toilet, then get an elongated seat, and if your toilet bowl is round, then the seat you get should be round. Additionally, if you want to make an informed purchase decision and ensure compatibility between your toilet and the seat, you must consider the size, style, and color.
Question: Which is better: American Standard or Kohler?
Answer: Both brands are leaders in the market, and they have individual pros and cons. However, Kohler is better because its toilets are easy to clean, comfortable, and come in the best designs. On the flip side, American Standard toilets are much cheaper, and their flush systems are the best. Nevertheless, your choice will be determined by your budget, tastes, and preferences. 
Final Words
Stepping into the market is one thing, and knowing what product you want is another. Kohler is a brand that has been there for decades. Their impeccable products are well-known, and the brand has cultivated a positive reputation among its clients.
Almond is one of the colors of Kohler's products, and in this article, we have looked at its toilet. We have seen that these products have outstanding features, which helps Kohler stay ahead of its competitors. Such features include powerful flush systems, comfort height, and durability.
However, we cannot choose for you. That is why we listed a few factors that you need to put into consideration since different people have varying needs, requirements, and above all, financial capabilities. Understanding those factors is the very first step to making an informed purchase decision.
Moreover, you can go ahead and check out what different clients are saying about these products so that you get one that best suits your needs.