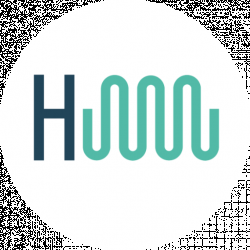 Latest posts by HomeWater Works Team
(see all)
By reading this Kohler biscuit review, you will appreciate how color affects one's choices. 
Biscuit is among several colors which Kohler Company uses to design its products among almond and white color themes. Biscuit color happens to be a step darker than pure white color, which provides a warm tone to your bathroom. 
Color notwithstanding, Kohler toilets come in various features to serve the different needs of multiple users.
For example, some Kohler biscuit toilet models have dual flushing designs as a way of conserving water and reducing your monthly water bills. Additionally, some come in different shapes and sizes to suit different requirements. 
Buying Guide for Kohler Toilet Biscuit
Choosing a suitable Kohler toilet is more than focusing on mere aesthetics. For instance, an incorrect sitting position can affect your comfort and prevent one from carrying out a task at hand effectively.
That said, it is vital to understand how different features determine the right toilet for you. Here, we will be explaining how specific features affect your choices.
Shape and Size
Shape and size are critical elements for considering since they determine the amount of floor space your toilet can occupy in your bathroom. Furthermore, these two factors determine the level of comfort while sitting on it. 
Different Kohler toilets with biscuit colors come in either elongated or compact designs. Compact toilets have a round-shaped seat while occupying two inches less floor space than elongated toilets. 
Elongated toilets have an oval shape which is comfortable for most users. Such toilets have hybrid bowls which offer compact oval shape for space-saving purposes to enhance comfort. 
Toilet Design Type
There are two types of toilet designs; one-piece or two-piece. A one-piece toilet includes a toilet and a tank having a seamless design. Since they lack a gap between, resulting in consuming less space.
Most models in this category tend to be 17 inches high and are costly. One more thing about such models is they are heavy and challenging to remove when performing any replacement. 
Two-piece toilets require more cleaning since they have more visible surfaces. Such toilets are prone to damage between two sections because designers molded them with a one-piece unit. One major advantage of this model is that they are slightly affordable than their one-piece counterparts. 
Flush System
Different flush systems exist to govern the transference of water from the tank to the bowl upon flushing. For instance, the gravity system utilizes water weight to flush the toilet.
Once water is on the top of the bowl, it then runs through the bowl to eliminate any wastes. More importantly, this system is always quiet and lacks adequate power in removing all stubborn wastes. 
Alternatively, there is a pressure-assisted system that uses pressurized air to force water into the bowl. It has the extra power to dislodge solids and enhance the interior cleanliness of the toilet.
Notably, this system is louder and delivers all water in a single flush. Your choice is a matter of preference. 
Water Consumption
Water pressure talks about the amount of water a toilet uses to flush the system. We measure it in gallons per flush (GPF). The most common one is 1.28 GPF which replaces the most wasteful but powerful 1.6 GPF. It is noteworthy that the two systems still exist in dual flush systems. 
We still believe 1.28 GPF provides enough pressure to eliminate all liquids and solids from the toilet system. Also, such options are friendly to the environment because they conserve water for other purposes. On estimation, 1.28 GPF uses 20% less water than this old model of a 1.6 GPF system. 
Style
Due to various renovations, there are four different styles to use as follows:
Concealed Toilets:

 Such a design allows one to see a toilet pan and a button on the wall. The cistern is always under the counter, behind the wall, or in the ceiling. This design is popular because it saves space hence suitable for smaller rooms. It is a suitable option for buildings under renovations, prompting you to place the cistern in the wall cavity. 

Wall-faced Toilets:

 It is also a popular option as the back of the pan sits flush, positioned against the wall. This design offers a bold look in your bathroom, and it is easier to clean since it lacks space for dust and dirt to hide. 

Connector Toilets:

 It has a flexible connection requiring a cistern joined to the pan through a plastic flush pipe and a connector plate. Such an option is ideal for retro-fits in older bathrooms. 

Close-coupled Toilets:

It is a perfect option for retrofit solutions. It has a more traditional look featuring a pan and cistern joined together. 
Price Range 
Prices of Kohler toilets with biscuit color varies widely depending on different factors. One key point is the type of style and design that commands different installation costs. For those that require more hands for installation, expect higher prices. 
Another example that affects pricing is wall-hung toilets, where the user has to buy a special tank and install it inside the wall, which is costly. Ensure that you settle for a suitable item within your budget and sustain yourself according to your expectations. 
Examples of the Best Kohler Biscuit Toilets
The choice of a perfect Kohler toilet with a biscuit color theme is always tricky due to the multiple models available. When found in such a scenario, it becomes easier to look for some of the best options in our list with a similar color theme. We will be highlighting the different features of each model and their capability to assist you in making a dependable solution. 
Kohler K 3987 is the right toilet for you if you have limited space in your bathroom. Most importantly, it has a perfect biscuit color to compliment your room's décor. The rounded design provides a special allowance to make it take less floor space than elongated toilets. This two-piece toilet features a lever on the left with a class 5 system to ensure effective water removal in a single flush, promoting little water consumption. 
The best part about this option is a two-part flushing lever, unlike those which use a button. The user has an option to use 1.1 gallons or consume 1.6 gallons of water for solid and liquid waste. As such, it enables one to save more than 25 % of the water in every flush. Generally, this toilet has a high flushing power supported by a glazed trap-way to perfect any cleaning. 
This toilet requires a standard installation that is leak-proof to make it more efficient. However, this toilet option has a 14.5-inch height which is challenging for someone who has joint pain. Furthermore, a small and rounded shape appears to be less comfortable for some people. Above all, this pressure-assisted toilet can flush all wastes perfectly. 
Pros
Has a flat tank that offers a place for storage 

Easy to install by using the DryLock method, which is leak-proof

Features a high flushing power to remove all wastes perfectly

Has a clog-free design for many years

It works better in small-sized bathrooms
Cons
Another Kohler toilet model with a biscuit color theme is Kohler K-3597 featuring a two-piece design which gives it a more traditional look. Its uniqueness lies in chair-height seating providing more convenience for sitting down and standing up. There are additional rubber bumpers to prevent the seat from shifting. It has a quiet-close seat with quick-release hinges for quieter operations and unlatching the toilet for effective cleaning. 
Furthermore, this toilet has an elongated bowl for additional space and comfort, which is why it has a higher price tag. This EPA WaterSense certified toilet consumes less than 1.28 GPF, saving money and water without sacrificing on performance. This toilet product relies on pressure lite flushing technology to clear all wastes and leave the bowl as clean as ever. However, many people may disagree with the splash and noise that occur. 
Lastly, this model enjoys a porcelain material construction which is reliable for lifelong functionality. The most attractive part is in the moderate pricing, although one must purchase the seat separately. 
Pros
1.28 GPF flush is ideal in conserving water 

Has a comfortable chair height that allows users to stand or sit

The use of a pressure lite flushing system removes all wastes 

It is a suitable toilet product for large-sized rooms

Enjoys a 3-year warranty
Cons 
The round bowl is very small
Bursting in the scene of Kohler toilets with a biscuit color is Kohler K-6669-96. It has a 16.5-inch height which is comfortable enough to allow adults to sit and stand up easily. Moreover, a concealed trap-way facilitates easy cleaning and ensures the bowl is not hygiene deficient. There is a left chrome-plated lever to enhance the proper flushing of all wastes. 
The designer used unique technology, which includes Aqua Piston canisters to facilitate the easier flow of water into the bowl from each side, that is, 360 degrees. As such, it increases the flushing power and effectiveness to deliver dependable results. This two-piece product has a water-saving flush with an efficiency of 1.28 GPF, thereby saving more than 165000 gallons of water annually. 
It has an elongated feature making it to be suitable for large bathrooms. The bowl has smooth edges to promote perfect cleaning. Most importantly, this toilet is ADA compliant hence safe to use. That is evident in the safe soft closing lid, which comes from steel materials. Flushing is super quiet hence promoting a quiet environment. 
Pros
Has a comfortable and ergonomic chair that is suitable for different categories of people, including adults and kids

Attractive modern aesthetics featuring biscuit color to promote the artsy theme of the house

Has a class five water flushing technique features more power to eliminate all wastes on the way

Superior materials construction for a lifelong performance 

It is a dual flush toilet to promote a water-saving design.
Cons
One must buy a supply line and a seat separately.
Kohler K-3493 is the right model to fit into your large bathrooms, thanks to its biscuit color to promote a warm tone. This toilet enjoys a powerful technological punch resulting from a pressure-assisted system that eliminates both liquid and solid wastes powerfully. It has a powerful technology for cleaning a wet washer involving distilled water and UV light. A proximity sensor is ideal for reducing a learning curve and making it user-friendly. 
Additionally, this product comes with a comfortable height which provides a sitting and standing convenience when using it for the intended purpose. Since it meets ADA requirements, installation is easy and safe. Precisely, it uses a DryLock which prevents leaking. This elongated toilet has a left trip lever featuring 1.4 gallons and saves more than 2000 gallons per year. 
Uniquely, it has two bowl options that are rounded and elongated to suit preferences. Furthermore, it uses the latest technology to improve its functionality. For example, it uses automated cleaning, which agrees well with certain categories of people like the invalids and elderly. This version has moderate pricing with a three-year warranty. 
Pros
Pressure assisted flushing system ensures elimination of all solid and liquid wastes effectively

Has a water-saving design which becomes useful in the conservation of water and the environment 

Its biscuit color happens to be stylish and attractive to promote a warm tone in the bathroom

An ergonomic seat provides for disadvantaged like elderly 

Good pricing with a generous manufacturer's warranty 
Cons
The installation process is costly
Alternatives of the Best Kohler Biscuit Toilets
Toto MS970CEMFG is a powerful toilet with a white color theme to promote purity, freshness, and simplicity. This toilet features a dual design whereby a liquid flush uses 0.8 gallons of water while solid removal requires 1.28 gallons. As if that is not enough, this toilet enjoys a patented ceramic Cefiontect glazing that overcomes streaks. There are little nooks and crevices for dirt to hide.
By Using a Dynamax Tornado flush, the flush forces its way into the bowl to guarantee effective waste removal. One can still purchase this toilet in white, bone, beige, or black colors. It is a toilet unit that supports modern technology. One can still use a remote control to operate it conveniently. 
The lid can close and open automatically, thanks to the attached sensors. The designer used rimless technology, which ensures a quieter operation in both modes. Any process of installation is safe because this unit is an ADA complaint. There are an automatic air deodorizer and a heated seat with temperature control at your convenience. One last thing is this toilet has a high price tag with a five-year warranty to support any defects within the period. 
Pros 
Toto has five color variants to suit your chosen décor 

Has a powerful technology to promote silent operations

One can use a remote control to manipulate settings to your requirements

Has a heated seat to provide a sitting convenience and comfort

Ceramic glaze reduces maintenance needs
Cons
The high cost of installation
It is a bidet type of a toilet unit which uses 0.9 gallons of water for liquid wastes while using 1.28 gallon of water on solid wastes. Uniquely, this toilet will flush based on the load and usages automatically. Again, it has a lid that can close and open automatically. You can keep the atmosphere clean by using an air deodorizer and make the environment acceptable. 
There is a tough pad panel to support any night user. You have to involve a remote control to actualize these operations well. You have an option to preset any settings about the toilet seats and temperatures. The only downside of this Toto toilet is it has high-end features that need the power to function. As such, it means that in the absence of power, you cannot get better service. 
Toto has a great bowl design that reduces turbulence and water flow resistance restoring a quitter flush. Its flushing system meets water sense guidelines and standards to conserve the environment and save on water bills. Mostly, this toilet unit manifests in black, making it a bit costly. One gets a five-year warranty. 
Pros
Warm water, a heated seat which is suitable for use in colder seasons like winter

Has a unique design that elevates the design of your bathroom

The whole packages have all installation parts for easy mounting 

It is a suitable option for large bathrooms 

Generous 5-year warranty 
Cons
Extra floor implies extra surface for one to clean
If a glossy white theme is your favorite color theme, then Swiss is right for you. It is a one-piece toilet that integrates a bowl and a tank into a seamless design. As such, it does not hide dust and dirt in such parts to facilitate easier cleaning. This toilet has a compact elongated bowl to provide additional comfort to the users while occupying a similar space like around the front-bowl. There is a comfortable chair thanks to its convenient height to support seating and standing hence suitable for most adults. 
While using this toilet, expect to save additional water and conserve the environment by a great deal. It enjoys a single flush involving 1.28 gallons per flush. Meanwhile, it relies on the force gravity, which is silent but not powerful enough like the pressure-assisted option. Additionally, it meets WaterSense guidelines, which advocates for water savings. The seat closes quietly without slamming. 
For a standard installation, one needs a rough-in of 12 inches. By using an Aqua piston valve, you cannot encounter leakage problems but deliver a powerful performance. Typically, it has a lower tank profile and a quieter flush. Finally, this product enjoys superior material construction for those who treasure a lifelong performance.
Pros
Meets WaterSense guidelines for saving water and automatically save the environment

Seamless tank and bowl design promotes fast and easy cleaning of all dirt and clouds of dust

Flushing depends upon the force of gravity hence promoting silent flushes

An ergonomic chair with a comfortable height promotes activities for elderly 

Moderately priced with a one year warranty
Cons 
One must purchase a supply line separately
FAQs
Question: What is the color of a biscuit Kohler? 
Answer: It is classic with a creamy shade having a hint of yellow to promote a particular tone. It can be a soft color when used at home as well as in-country and traditional settings. Such color promotes accenting earth tones and can complement nearly all colors within any Kohler palette. 
Question: Between biscuit and bone colors, which is darker? 
Answer: Bone can be a favorite option for white in your bathroom. Specifically, bone is a step darker than a biscuit and can still be the best fit for neutral pumps. Bone is a rich color that offers nice depth to any bathroom fixtures.
Question: How do I know the model number of my Kohler toilet? 
Answer: Lift the seat and check between the toilet hinges and see a stamped name "Kohler" on the models. You will also see a four-digit number with a K prefix.
Question: Which is a lighter color between almond and biscuit? 
Answer: Almond color is lighter than biscuit to provide a bright tone. Biscuit is warmer to promote a warm and gentle tone. 
Wrapping Up
One should invest in a good toilet with stylish color tones to promote your desired tone and enjoy your bathroom experience. Our focus is on biscuit color among the best Kohler models. It is a suitable color for those who love to promote a warm tone.
Kohler biscuit toilets enjoy high-quality material construction for extensive usage. Some Models use a ceramic glaze to prevent any occurrence of streaks. Also, some have a convenient, flushing mechanism that produces less noise to promote a quiet environment. Most of the toilets in our list are WaterSense compliant as a way of conserving water and saving on your monthly water bills.