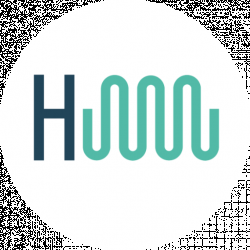 Latest posts by HomeWater Works Team
(see all)
Did you know that, on average, you spend at least 42 hours a week or 92 days of your life on a toilet seat? I bet you would love to have a fantastic experience using a toilet seat in such a substantial period. The Kohler Elliston Toilet Review helps you set aside questions on the toilet and understand its pros and cons. The toilet is designed to be comfortable with an elongated seat and a comfortable height seat to sit and stand.
Kohler Elliston is a two-piece toilet that makes it easy to install without technical assistance. The toilet is ADA compliant, meaning it meets the American Disability Act standards.
It is safe to use in restrooms and toilets. It incorporates various technologies such as the quick release technology that makes it easy to swap out one toilet for another. It has also been awarded the High-Efficiency Toilet (HET) mark by WaterSense, meaning it has a flush efficiency, flushing 1.28 gallons per flush.
This Kohler Elliston toilet review will include a buying guide, features, pros and cons, and the toilet's best alternatives.
How to Choose a Toilet – Some Decision-Making Tips
Here we look at every aspect of a toilet like the Kohler Elliston toilet. We shall examine all the toilet aspects to look out for before splashing your cash on a new toilet. When you go shopping for a toilet, you must choose from a variety of great toilets. But how do you ensure you get the best value for money in terms of quality, needs, and preferences? You can look at the following points to determine the toilet seat you will buy:
Make sure it is within your means
No matter how exceptional a toilet is, it is its price to determine if you can carry it home and install it.  It is wise to scouts for quality toilets that fall within your budget. For the right price, you can get a lot of toilets that meet most of your needs. Ensure that you choose a toilet that will not strain your budget in terms of the acquisition cost and the installation costs.
The Toilet's Look
A bathroom holds an integral part of a house. The toilet you pick for your house should blend in with the rest of the house's color. The most favorite and practical color for a toilet is white. An appropriately themed toilet will not only increase your property's value but also have a significant impact on your interior design. Try to make sure that your toilet seat has the same color as your house or blends with the rest of the house.
The Toilet Bowl Height
The toilet bowl height is the vertical length from the floor of the toilet to the bowl. The standard toilets do measure 12 to 14 inches. These standard toilets are not ergonomic and give a strain on the back, and are harder to get on and off, especially for the disabled.
An ADA-compliant bowl height is usually 17 to 19 inches high, which is more comfortable to get on and off the throne.  These comfortable toilets are good on the knees and back and are very suitable for tall people, the elderly, and mobility issues. 
Water Consumption
Toilets often consume a third of the entire household water consumption. In case you need to make savings on the water for the environment and reduce the water consumption and the overhead bills; You have to be ready to get a toilet with water savings. The Department of Energy grades the amount of water used per flush; the set's limit is 1.6 Gallons Per Flush (GPF). More water-efficient toilets use 1.28 GPL that carry the WaterSense label.
Bowl Shape
There are two types of toilet bowls: the round and the elongated bowls. The round bowl is less comfortable but takes less flow space, while the long bowl is comfortable but gobbles up a considerable chunk of the floor space. You need more flow space for your toilet if you buy an elongated toilet as it can block the door entrances and or reduce floor space.
Flushing Technology
There are many aspects of toilet flushing that one has to check when buying a new toilet. Some toilets use touchless technology to flush the toilet with a wave of the hand.
You can also use the lever or button to flush the toilet. Dual-flush toilets have two buttons on the tank for partial flushing for liquid waste and full-flush for solid waste. Some WaterSense models combine high efficiency with dual flush.
If the toilet is located next to the kitchen or a living room, it is good to choose a gravity-feed model, which is more silent compared to pressure-assisted models.
Do you want a 1-piece or 2-piece Toilet?
Toilets can be 1-piece or 2-piece designs, each with its considerable pros and cons. One-piece toilets are quite a challenge to fit as the tank and the toilet seat are inseparable, but the two-piece design is much more flexible. It is easy to carry the design as each part is carried and fitted separately.
1-piece toilets have a sleek look but present a challenge at installation and carrying on stairs. It is also harder to clean 2-piece toilets.
Easy to Clean
No one wants a dirty-looking toilet due to tough stains. A 1-piece toilet is easy to clean as it has very few crevices that you can easily wipe to have a clean toilet. Some toilets can be a coating to reduce the sticking of the waste; hence it is easier to clean.
The coating can help reduce residual waste and odor, giving you a clean well-smelling toilet.
What are the Key Features of the Kohler Elliston Toilet?
Kohler Elliston toilets are one of the most outstanding toilets you can ever get for your home or office. They are filled with exciting features that make them stand out.
This Kohler Elliston Toilet Review is there to show you all the most significant features of the toilet. You are likely to enjoy the following feature in the toilet:
Class Five® flushing technology
Get the best flushing technology that has great rinsing power and virtually plug-free performance. The system is designed for extraordinary bulk flushing performance.
It leverages the large flush valve for the rapid release of water and direct jet feed for maximum water flow. Furthermore, the Ingenium is quieter, and it leaves a clean bowl.
Comfort Height
The Kohler Elliston toilet is designed to make your business at the toilet easy due to its ergonomic height. Its bowl height makes it ADA compliant and comfortable for most people.
However, its height may be disadvantageous to small children who may need a way to access the toilet.
Easy installation
Kohler Elliston toilet comes in a 2-piece model with a 12-inch rough-in that makes it easy to fit in any regular-sized toilet without the need to adjust the piping. it has a two-bolt installation and Floor-mount/floor outlet.
Flush lever
The premium toilet features a polished chrome front-mounted single-flush lever, which is located on the left side of the tank and is rust-resistant. This makes it convenient to access the lever and use it to flush your waste done with the toilet.
Water-Saving technology
The Kohler Elliston toilet is designed with water-saving in mind. Saving water in the toilet gives a valuable amount of water for your household to use in other valuable areas of the house.
The toilet remains efficient flushing with a clean thorough flush each time without wasting all the water resources into the drain hence saving you on the water bill.
Quick Release Toilet fixing
You need a clean toilet not only in the bowel but also outside. The toilet features a Quick-Release™ hinge that allows the toilet seat to be unlatched from the toilet for easy removal so you can easily clean the toilet without any tools or technical help.
It is no secret that the feature on the Kohler Elliston toilet would make it a worthy pick for most of your toileting needs.
We can look at a quick preview of its pros on cons so you can have an overview of the pros and some cons you will have with the toilet. Viewed entirely from the benefits to the user and ease of use here is a glimpse of what the toilet offers you.
Pros
From the feature, we have discussed it easy to note that the toilet has many pros. Here is an overview of its pros:
Easy Installation

–

The toilet comes with two-bolt installations that make it easy to install. The fact that it is two-piece makes it easier to carry and fix it in any room. 

Water-saving –The Elliston brand of the Kohler toilet like other toilets from the company has a WaterSense rating for efficiency. The rating means that the toilet is 20% more efficient than most toilets hence it uses only 1.28 GPF. 

The elongated-bowl toilets are comfortable as they offer more seating space.

You have a 1-year warranty upon purchasing the Kohler Elliston toilet. 

It has a Quick Release toilet seat for easy cleaning.

Comfortable height seating for less strain and support for the elderly and disabled.

Easy Flushing and maintenance due to the vitreous china

Contains the full set in one box: the bowl, tank, seat, wax ring, and floor hardware.
Cons
You may meet some challenges while using the Elliston toilet:
The toilet is a bit heavy despite coming in as a 2-piece model.

The unit may be hard to clean because it is 2-piece and dirt accumulates at the seam where the two pieces join. 

The toilet lacks a dual flush though you can integrate it with touchless flashing.

 You have to buy the supply line separately before you can install the toilet.
Alternatives to Kohler Elliston Toilet
Kohler K-3810-0 Santa Rosa Toilet
 Santa Rosa, a toilet targeted at users who give more weight comfort than in power and features. The toilet is easy to clean one-piece toilet. It has a comfortable height and can cater to users of all ages from toddlers to the elderly, so you are comfortable pooping.
The toilet is suitable for elders especially those suffering from knee problems, as it is easy to use while relieving oneself.
The toilet has an elongated bowl design though it has been engineered to use up equal space with the round bowl design. It is great for buyers who need a bigger toilet but saves on space.
The elongated design makes it comfortable as it has more sitting room as well as offering men and boys more area to shoot urine into the bowl. It uses a 1.28 GPF, and you can reduce the water to 0.5 GPF by pushing the lever halfway despite being a single flush toilet.
It is easy to clean due to the AquaPiston canister, which allows for free water flow on all sides of the bowl.
Pros
 It has a compact design which is ideal for most bathrooms, big or small.

It saves water using 1.28 GPF.

It has powerful flushing to clean the waste in a single flush.

Toilet tank refills quickly.
Cons
It does not come with a wax ring, so you have to buy a wax ring to install it.

It has a narrow tank lid hence little space for toiletries, like toilet paper.
Read More: Kohler Cimarron Review [2021]: All The Details You Should Know Of
Kohler K-3987 Wellworth
This toilet is highly customizable, allowing the user to install wooden seats, among other things, to match your theme style and functionality.
The manufacturer does not offer a seat from the factory, so you have a choice on how your toilet seat looks and feels. The toilet is miniature compared to a standard toilet, but it offers comfort and strength to carry two adults at once.
The Kohler Wellworth toilet can fit in smaller bathrooms without reducing space. Its choices do not end with the toilet seat as it has a left trip lever with an option for 1.1 or 1.6 Gallons per flush, keeping the water use decision in your hands.
Pros
It has a round bowl to save space

It has a dual flush option of 1.6 and 1.1 GPF
Cons
Kohler Cimmaron Comfort Height Toilet
It is always tough to get a highly-priced featured toilet at a low cost, but the Kohler Cimmaron toilet is one of the best examples of value for money.
The toilet offers comfort as well as reducing back pains to the user through the comfortable seat design. It saves you at least 16.5K gallons of water per year at 1.28 GPF so can set aside water for other tasks in the house.
Pros
Quick and quiet flashes

Powerful flushing technology due to AquaPiston technology

Seat and lid included

WaterSense certified water-saving toilet

Fast filling tank
Cons
Not ideal for small bathrooms

It does not have dual flush technology
FAQs
Question: Which toilet is better, an American standard or Kohler?
Answer: The Kohler toilets and the American standard are two great toilets. Only after a thorough inspection will you realize that Kohler toilets have the edge over the American standard. Kohler toilets have sleek-looking designs that are comfortable and easy to clean, while the American standard has the best flushing systems and is cheaper.
Question: Why is my Kohler toilet not flushing?
Answer: You should look out for the following if your Kohler toilet has a weak flush, makes a gurgling sound during or after a flush, or clogs due to a weak flush:
• Make sure the tank height is at the right level
• Ensure the bowl level is at the required level.
• Ensure there is no clog in the waste pipe.
• Ensure the home vent pipes are not clogged or blocked.
Question: Is a 2-piece or 1-piece toilet better?
Answer: There is virtually no difference between 1-piece and 2-piece toilets in terms of performance. In most cases, they have the same flushing power and efficiency. They may even have the same specifications. 2-piece is optimized for easy installation, while 1-pice is optimized for clean looks.
Question: Which is better: a round or elongated toilet?
Answer: Most people find the elongated design comfortable; however, the round design can save you space as well as money due to its low cost. 
Question: Why Does My Kohler toilet run periodically?
Answer: Leakage or constant running is oft caused by sediment or debris embedded in the cap of the fill valve preventing the water from turning. The fill valve fills the tank and bowl with water after the toilet is flushed. The issue is prevalent in new toilets as turning on and off the water supply can cause the loosening of sediments. You should replace the fill valve in case the problem persists.
Conclusion
There are very few toilet models that can be put at par with the Kohler Elliston Model. The toilet model has various advantages that make it stand out, such as its water-saving features, its detail to comfort, especially for the elderly and the disabled, which gives it an edge over many modern toilets.
It is user-friendly as it is easy for anyone to install without much professional help. I, however, feel that a few improvements can put it in an accessible category. It can improve its water-saving capabilities beyond 1.28 GPF, include touchless technology of the box, and have dual flashing modes. Apart from that, it's truly a fantastic design that I would be glad to use in a lifetime.