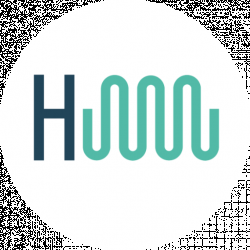 Latest posts by HomeWater Works Team
(see all)
Perhaps you wanted to read Kohler Cimarron's full review just to confirm what you heard from people for quite some time now. You might also want to get the full details before buying. Well, Kohler Cimarron is one of the brands selling toilets.
They have a reputation for selling cheap but high-quality toilets. A toilet is a crucial amenity in our houses, and often we forget that however durable the toilets are, they are still subjected to breaking, leaking, or even clogging.
What if you don't know the reliable brand or toilet model? You may end up getting a poor toilet that would keep disappointing you. In this article, we will be reviewing everything about Kohler Cimarron to ensure you're informed and leave you to determine whether it is a suitable model for you or not.
However, before doing that, let's get to discuss some of the vital factors to consider when buying a toilet.
Factors To Consider When Buying Kohler Cimarron
Round Bowl or Elongated Bowl
How is your bathroom layout? The toilet you choose as far as a round bowl and elongated toilet depends on your bathroom layout. If you have a relatively small space, a round bowl toilet will be ideal for you.
Otherwise, choose the elongated bowl toilet that is oval in shape, which takes more space and gets to enjoy the maximum comfort and style.
Flash Performance
It is essential to consider the toilet's flush before you buy it and make sure it will match your needs or needs or your family. The performance threshold ranges between 250 to 1000 grams and the higher the amount, the better performance. While not every other model is indicated, ensure you know the toilet's flushing performance before you buy.
You can check on sites that test the toilets' flash performance to ensure you get the correct information.
Water Efficiency
A toilet should not be a threat to the source of water and the whole environment. Let the toilet help you in conserving water by being water efficient. If you are living in an area where you are paying a significant amount of water bill, choose a toilet that would save water and, in return, reduce the water bill for you.
A federal toilet should use an average of 1.6 gallons per flush, but a standard toilet can use an average of 1.28 gallons per flush. Consider dual flush toilets as they are considered water efficient. They contain a flush handle that uses less water for flushing liquid waste, and the other handle uses more water for solid waste flushing.
Toilet Type And Style
Toilets come in different styles that include the traditional, transitional, modern, electric and contemporary. You may be required to decide on the style and then from there get to decide on the type.
You can have different toilets, starting from two pieces of toilets with two bowls, one-piece toilets that seamlessly integrate the toilet into the Bowl as one unit, and wall-mounted toilets for space-saving. You also have the tankless toilets found in one-piece and two-piece toilets.
All these will depend on the type and style of your dream toilet.
Rough-In
This is the distance between the wall behind the toilet and the bolt cap of your toilet. It is a crucial distance as it determines the type of toilet you or your plumber can install.
Before making a purchase, it is ideal for measuring the rough-in distance right away from the wall to the bolt cap and not from the molding to the bolt cap.
Noise Level
While there are toilets that are environmentally friendly in the sense that they flush softly, there are others that can "break your" ears. It is good to ensure that the toilet you purchase will have every other family member comfortable, especially at night when people are asleep. Fan noise is measured in Sones, a scale that represents degrees of loudness.
Bear in mind that a rating of 0.5 to 1.2 Sones indicates that the fan is exceptionally quiet. A rating ranging from 1.5 to 2.0 is also good, but anything beyond 4.0 Sones is noisy.
Kohler Cimarron Review
Kohler is not just an ordinary toilet manufacturer like the one you are used to. This is a well-established brand with over 150 years in the business. Factually, Kohler as a brand is well known in the country, just like celebrities. Kohler is well utilizing their market potential, and they just launched a new line of the toilet, Kohler Cimarron, which can challenge even the best and the most popular brands in the market.
You can't mention the unique features, beautiful design, and of course, the positive feedback from the customers and fail to mention Kohler in that statement.
 But Why Kohler Cimarron
Kohler Cimarron is not only excellent in terms of features but also water-saving and eco-friendly. This translates to low water bills as compared to other toilets that use relatively more water. With just 1.8 gallons of water per flush, you can considerably use this toilet comfortably, which is recommendable.
This toilet is designed with two unique features: the AquaPiston, a powerful flushing mechanism, and the tall, 16.5″ Bowl.  They jointly work to ensure water enters the Bowl in all directions around the perimeter of the rim.
Additionally, it gives the toilet extra power, making the whole process more efficient. Each flushing system gives as much water as 2.28 gallons of water, which is quite impressive when it comes to toilets.
With the AquaPiston, Kohler Cimarron boots the pressure and power of the incoming water to make it spread out and enter the Bowl from every angle covering the perimeter of the rim. 
As a result, the toilet can flush out everything while leaving behind absolutely no residue on the first flush.  You can never think of clogging with this toilet specifically. This is the beauty of Kohler Cimarron.
Cleaning
Cleaning by these toilet levels is something we can't debate about considering the toilet's efficiency, effectiveness, and completeness with the first flush. Its cleaning capacity is on another level, and this is one reason why it earned the water sense certifications.
It can clean certain miso paste every time with a single flush while observing the toilet industry's standards.
Installation
People like the Kohler Cimarron because of its unique features and the simplicity of the installation process. It is simple as it gets and incorporates the normal rough-in of 12 inches to the center of the waste pipe from the wall.
You only need a unique tool during the process and with simple tools like the new trap seal, fresh bolts, and the toilet, and then you are ready to go. Another thing that makes the installation process easy is the fact that it is a two-piece toilet.
They usually weigh much less than single pieces, but you need to be more vigilant when fitting the tank to the Bowl.
Dry Lock System
A dry lock system is that system that also plays a part in installing by allowing a quick attachment of the tank effortlessly without the need for bolt holes. The same system eliminates the chance of leakages following the weak coupling or deterioration of the fasteners and the seal.
Kohler Cimarron incorporates a permanently attached mounting place for securing the bowl place when talking of the design.
Is It ADA Compliance?
Kohler Cimarron is an ADA compliance toilet and a great toilet worth every buck you got to pay. When you consider the seat height and the elongations, it is a suitable toilet for everyone.  It comes with two pieces made from vitreous china with a fully glazed trap way.
Design-wise, Kohler Cimarron is designed brilliantly made to be at a chair height to make standing and sitting much easier without forgetting the Bowl that is elongated to make it more comfortable. It is designed with a height of 16.5 inches that adds up to 27.5 inches after including the toilet's thickness.
This particular height is among the features making this toilet unique and falls within the ADA 17- 19 inches height specifications and assures the ultimate comfort even for the taller individuals.
Anti-Condensation
If you are among the people living in areas with high humidity, there is a likelihood that condensation has been bothering you all through, especially during hot times. We understand this can be such a frustration, but you can avoid it easily with the Kohler Cimarron toilet.
It is made with a feature known as the Insuliner, and it's an insulated tank that plays a vital role in ensuring you don't become a victim of condensation.
Tank Cover Lock
Tank cover lock is another feature by Kohler Cimarron toilet, significant, but you can also live without it. However, it becomes equally crucial when you hyperactive children who are fond of running around and everywhere, breaking anything on their way.
In such a situation tank cover lock is essential. It can be such a dangerous thing if someone knocks it over and the sharp pieces of porcelain edges lay on the floor with kids around. This tank cover lock goes a long way in avoiding such nasty scenarios by locking it up.
Features And Specifications
Excellent and high-quality material

Cheap, affordable, and pocket friendly

Comfort height design

One flush clears the entire bow. Completely

It weighs about 65.3 pounds

Water sense certification

One year limited warranty

Two-piece model

90% less exposed material for enhanced durability

Can save up to 16,500 gallons of water in a year

3.25 inner flapper seal for leak-free performance

Made in various colors, including black, dune, ice grey, and sandbar, low water consumption rate of 1.28 gallons per flush

Tank cover lock

ADA compliance

Easy and straightforward installation process
Pros
Its two pieces make installation easier

Its AD compliant

Certified by water sense authority

The flush trip lever is chrome

Fully glazed trap way

1 year limited warranty

Comfortable height for less back strain for the user

Accommodates disabled people

Low water consumption
Cons
The toilet base makes it hard to use a plunger but only when you need to use a plunger.
Alternatives to the Kohler Cimarron
This is a more extraordinary large toilet made to help you conserve water and significantly reduce water bills. This relieves you if you are in the hunt for a water-conserving toilet and considerably reduces carbon blueprint.
The American standard is a brand that has been there for a while and this assures you that you will be getting one of the best toilets. It is available in colors of white and linen to give you a chance to choose one that would at least match your bathroom décor.
With about a 1.6 GPF rating and a trap that can handle 70% more than your standard toilet, it can prevent clogging better than most toilets. It is an ADA complaint, and this means even people with disabilities, children, and older people can comfortably use it without any challenge.
One more thing worth noting is that this toilet is a bit pricier as compared to most brands. The fact that you get a ten-year warranty to cover any incidents should be enough to prove that the latter is worth every penny and of course it's of high quality.
Features And Specifications
2 3/8 inches trap way

4 inches flush valves

ADA compliant

Extra-large toilet 

Offers 1.6 GPF

10-year warranty

Weighs117 pounds

Elongated one piece toilet
Pros
Incredible performance

Easier installation process

Elegant looks

It comes with a 10-year warranty

EverClean surface allows for perennial toilet cleanness

Well balance product

High quality manufactured and built
Cons
Not eligible for rebates

Installation without the right tools would be tedious
Woodbridge is a brand that has not been in the market for long, considering other brands, but even within that short time they have been in the market, they have significantly made some huge moves in the market. It is a luxurious toilet that would cost you some pretty much bucks but considering the features that come with this toilet, you can't think twice but pay instantly.
This toilet features sophisticated and sleek functionality that will leave you aroused at the same time. It will not only add a modern touch to your bathroom but also match with most bathroom decors. Because it is a one-piece toilet with a skirted design, you find that this toilet is a lot easier to clean since you don't have to deal with hard-to-clean areas. Woodbridge is not complicated either; you can install it yourself as it involves a simple installation process since the package comes with every other tool you need.
One feature that will move you is the Smart Seat, which offers 5 temperature control options you can choose from. These options include the different wash selections, massage pulse options, and an air dryer. The wash option includes a posterior, feminine, and plastering.
You also have the freedom to adjust the water pressure accordingly and use the hygienic filter water. If you have been dealing with toilets accruing large water bills, then this is the toilet for you. It conserves water, and it is water sense certified. It is designed with a dual siphoning flush system that uses 1.28 gallons of water per flush with a partial flush using 1.6 gallons per flush.
This is a toilet that is environmentally friendly since it is considerably quiet. You don't have to worry about using it at night in fear of waking other people that may be in the room.
Features And Specifications
Luxurious modern design

Easy to clean design

Relatively quiet siphon flushing design

All in one package design

Comfort height design

High head soft closing seat with stainless and durable seat hinge
Pros
Easy to clean

Great value for money

Comfortable while using

Sophisticated and sleek design adds a modern touch

It comes with everything you need

High-end soft closing seat
Cons
Toto toilet is an ideal toilet for people with space as it is a large toilet. It is made with an elongated toilet bowl that makes it comfortable since it's larger than the standard toilet seat size.
It is also available in four different colors to choose from bone, colonial white, cotton white, and Sedona beige.  With such different colors, you got the chance to tailor it to match with the bathroom décor. The fact that it is a one-piece toilet, gives you a chance to enjoy a simple cleaning process.  It is designed to offer 1.6 GPF, thanks to its siphon jet flushing system.
The G max siphon can prevent clogging as it gives the toilet remarkable flushing controlled by the level's trip level.
One feature that makes this toilet stand out is the smart seat technology that allows it to close softly with no noise, especially at night. The SoftClose system is safe for use even with the little ones following the hinging system that lowers slowly every time it's in use.
It is an excellent toilet to dare invest in without getting worried. It comes with everything you need to install and relatively quiet thanks to its SoftClose lid and the softly flushing system. 
Features And Specifications
Toto's soft-close Seat

Bowl rim height 14-5/ inch

Wide 3 inch fast flush valve

SanaGloss

G-max flushing system

Computer-designed fully glazed Trapway

Elongated Bowl with Softclose Seat

Chrome Trim level included

12 inches rough-in
Pros
Quiet flushing system

Easy to clean

Various colors to choose from

Ideal for kids and short people

Elongated Bowl for extra comfort

Easy to install

Power G-MAX flushing clears quickly and efficiently.
Cons
FAQs
Question: Should I buy the elongated or round toilet?
Answer: Elongated toilets are ideal for people with enough space, but round toilets are the best for relatively small spaces. Again, elongated toilets are found to be more comfortable compared to the round toilet. It is worth noting that round toilets are also cheap as compared to elongated toilets.
Question: Which is better, a one-piece or two-piece toilet?
Answer: One-piece toilets considerably take less space due to their design with the tank and Bowl molded together, making them fit in relatively small space. On the other hand, two-piece toilets come with several sitting options on different sized rough because their bowls never change.
Question: Why is my Kohler toilet flush flow?
Answer: One of the possible reasons why your Kohler toilet flush is slow is due to the siphon jet's partial clogging. It also might be slow because the rim jets are clogged, the tank to bowl path has something in it slowing the flow, the Bowl is not appropriately refilled, and the part of the flush is filling the Bowl.
Question: What is ghost flushing?
Answer: Ghost flushing is the flushing that takes place when water leaks from the tank for quite some time due to your toilet flapper's breakdown, which slowly allows water to leak into the Bowl. Another possible cause of the ghost flushing may be a defective flush gasket.
Conclusion
Kohler Cimarron is a genuinely impressive and great toilet in terms of design, features, and overall performance, which appears to be well throughout. It comes with some of the fantastic features that are usually seen in much more expensive toilet models.
This makes Kohler Cimarron toilets compete effectively with such models at a more excellent price. Although you might indeed need to dig deep into the pocket to buy a seat bought separately, if you reside in water rebate places, the rebate offsets the Seat's cost by far.
If you are interested in more Kohler models, here we have reviewed a couple more: