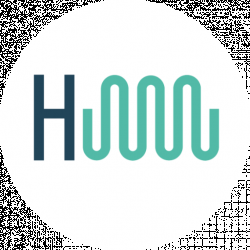 Latest posts by HomeWater Works Team
(see all)
Plumbing fixtures are unavoidable parts of everyday life, as evident in this Kohler Highline review. An average person can flush away 20 gallons of water daily.
Suppose you are using an inefficient toilet; you can use more water and spend highly on your monthly bills. Kohler Highline toilet is WaterSense compliant, consuming less water hence economical. 
A Kohler Highline toilet has a powerful flushing system to eliminate all the waste and leave the bowls with no stains. As a user, you must understand all features of such a toilet before you decide to purchase it.
The purpose of this article is to uncover all details about the Kohler Highline toilet because it can offer you unmatched and timely services to improve your bathroom experience. Keep reading as we impart real facts about this toilet to you. 
How to choose a Kohler Toilet 
Stiff competition is affecting how one can select the right Kohler toilet that meets your requirements. Multiple varieties puzzle even expert plumbers as they shop them. Since our focus is on Kohler Highline, then we can narrow our parameters as listed below. 
Style and Type
Kohler toilets come in multiple styles such as modern, transitional, contemporary, traditional and eclectic. You can select the best style that suits your preferences. A toilet type depends on different factors, such as: 
Two-Piece Toilet:

Such a design consists of two units; a bowl and a tank. One may mix and match a bowl and a tank depending on the model. In the event that you are exchanging the bowl and a tank, ensure that your tank lines up with the bowl's bolts securely. More importantly, two-piece models can blend with multiple styles. 

One-Piece Toilets:

It integrates a bowl and a toilet as a single unit. As such, it creates a sleek and clean look which is perfect for contemporary and modern bathrooms. Seemingly, one-piece toilets are easy to install and clean than two-piece counterparts. 

Tankless Toilets:

It is a standard design in both one and two-piece toilets. Such allows one to save space and provide a minimalist appearance for small and large bathrooms. The distinguishing factor is tankless toilets are easier to clean than tanked counterparts. Such types are suitable for eclectic and modern interiors. 

Wall-mounted Toilets:

These types function by bolting them on the wall to save the wall space. They are a suitable option for persons with less mobility. Ensure that walls are thick enough to support the toilet. Wall-mounted toilets are ideal for smaller bathrooms. 
Flush Performance
It is vital to choose a toilet with an efficient flushing system. Kohler can operate on two different flushing mechanisms. Firstly, gravity toilets utilize gravity to flush out all wastes and leave a clean bowl.
The stored water in the tank will use the force of gravity to move into the bowl as you release the lever and eliminate the wastes. 
Pressures-assisted toilets use a plastic tank to force streams of water as you flush them. It is the most effective form of flushing while conserving water at the same time. The only downside about such types of toilets is that they are trickier to install. They are common in commercial buildings and homes. 
Toilet Shape
The shape is a term that refers to the structural design of a bowl. The designer matches it with a proper seat to ensure suitable fittings and efficient cleaning. There are two options in the shape category; round and elongated designs. 
A round design may not be a perfect circle but closer than an elongated structure. Notably, it has a similar width as the elongated design. As for the elongated toilets, they have an oval shape in the front. Additionally, it stretches further out, and it also has similar width as that of a rounded shape. Many prefer elongated shapes because they offer a larger hole. 
Water Pressure
Water pressure refers to the amount of water required to flush a system as we measure it gallons per flush (GPF). Modern toilets use a 1.28 GPF, which is a replacement for the old 1.6 GPF. Dual flush systems use two flush strengths that are 0.8 GPF for liquid waste and 1.6 for solid wastes. 
A 1.28 GPF design is the most suitable one as it comes with a water conservation angle. Experts estimate that such toilets consume at least 20% less water than older 1.6 GPF ones. While searching for water-efficient toilets, it is reasonable to look for a 'WaterSense' label. 
Other features
The latest renovations ensure that a trip to the loo is comfortable and convenient. It is good to look for a wide range of features as follows:
Quick Release:

A quick-release seat promotes easy unhinging from the toilet to allow for simple replacement and cleaning. 

Bidet Technology:

A toilet bidet is an excellent combination as it assists the user keep personal hygiene and reduce toilet paper waste. Bidet technology utilizes a stream of water to cleanse the user's private parts after using the toilet. 

Quiet Close:

It is a convenient technology that can save your little finger from getting slammed in the toilet hinges. Furthermore, this quite close design prevents noise and accidents. 

Easy clean glaze:

If you want to prevent frequent cleaning of the toilet, then take advantage of this feature. It has a coating with an antibacterial glaze to avoid bacterial and germ build and dirt. 
Rough-in Measurements
It is a distance between the bolt cap and the wall behind the toilet. Typically, many bathrooms have a rough-in of 10 to 14 inches. Such a space determines the type of toilet a plumber can install. 
Review of Kohler Highline 
Kohler Highline is a pressure-assisted toilet that uses an economical 1.28 GPF hence water saving.
This toilet uses a pressure-assist technology that makes use of compressed air in the reservoir to deliver robust flushing power. It has a large water surface that helps keep the bowl clean and lower the chances of odors. 
This two-piece toilet has both the tank and bowl separated. Furthermore, it has an elongated seat for added comfort. This ceramic bowl has an elongated floor mount to serve well in a small bathroom.
The tank has a flush trip lever to release a pressure-assisted flush and remove any flush valve clogs. 
Kohler Highline offers comfortable seating rated at the chair level to support standing up and sitting down easily. It is suitable for senior adults with lower back and knee problems. However, it can be taller to serve small children effectively. This toilet features a china glossy finish which is easy to clean. 
Specifications 
Shape: Elongated

Pieces: Two-piece toilet

Lever/Handle Placement: Left

Seat: Not included

Flushing system: Pressure Assist

Flush Rating (Map Test): >1000

Material: Ceramic (Vitreous china)

Comfort Height

Certification: WaterSense

Seat: Not included

Warranty: 1-year limited warranty
Pros
EPA WaterSense Certified meaning that it meets high water conservation standards 

An efficient yet powerful flush ensures that the bowl is always clean

A sleek design makes this toilet device fit for most bathroom decors

A two-piece design that is easier to install and clean 

Comfortable elongated toilet with long-lastingness
Cons
Slightly high flushing system

Does not come with a toilet seat. 
Alternatives to Kohler Highline Toilet
Toto is a unique toilet with a powerful flushing mechanism. Specifically, it uses a Dynamax Tornado flush which sends all water to clean the bowl and evacuate wastes. Dynamax makes it possible to clean and evacuate all wastes in a single flush despite using low water volume.
It has a unique bowl design to lower water flow resistance and turbulence, promoting a quieter flush. This toilet uses a dual flush system featuring 0.8 or 1.28 GPF saving 40 % of water, unlike 1.6 GPF models. 
Dual flush models make conservation of water easy and promote environmental growth, and saving on your water costs. More importantly, this model uses CEFIONTECT ceramic glaze technology, which has an extraordinarily smooth surface to keep the bowl cleaner. Still, this toilet has a skirted design that supports easy cleaning. 
The good news is Toto toilets enjoy high-quality materials construction to promote durability. It comes in white color, which provides a striking look that enhances a touch of elegance.
Having a sleek design is advantageous as it can still fit in smaller bathrooms too. Toto can be a suitable alternative to different users ranging from small children to adults and special groups as pregnant women.
Pros
CeFIONtect ceramic glaze makes it clean by preventing any growth of molds and stains.

Suitable bowl design that supports inflow of water with little turbulence to ensure a silent flush

Dynamic tornado flush enjoys a 360-degree flush intensity to clean the bowl efficiently

EPA WaterSense certified implies that it has a water-saving design for reasonable water bills

Designed with skirts to ensure efficient cleaning
Read More: The Best Upflush Toilet Systems on the Market
Cons
A one-year limited warranty is too short
American Standard H2Option is an affordable toilet with exceptional flushing output. Such a powerful flush ensures convenient bowl cleaning and saves a substantial amount of water simultaneously.
A thorough flushing intensity cleans at least one kilogram of solid wastes on a full flush while eliminating 400g of liquid wastes on a light flush. It has a sleek surface featuring antimicrobial coating to prevent stains and odors besides bacteria infestation. 
Since this option is Watersense compliant, it ensures that there is little water consumption. The bowl's interior features smooth edges to enhance perfect cleaning with an instantaneous flush.
It has an EverClean surface that limits stench intensification bacteria. The product is long-lasting thanks to the vitreous china materials that cannot break or wear easily. 
This toilet has a comfortable height that accommodates different heights of people whether you are short or tall. The bowl is compact and elongated, which is a comfortable compromise on both small and medium-sized bathrooms. There is a sanitary bar on the bowl to assist one in maintaining a high level of hygiene. 
Pros
EverClean surface prevents bacteria and germs production, which can compromise your health.

It is WaterSense certified device, therefore promote little water consumption

Top-quality materials construction enables this toilet to serve you for a longer duration 

White color is good looking and makes it easy to clean 

Comfortable chair height which supports different users
Cons
One must purchase the seat differently
Toto CST416M#11 has a streamlined model that can blend well with any bathroom. Firstly, you can handle it well and configure its height to meet one's expectations.
The cool thing is this model offers minimal space and provides a convenient leg area to enhance user comfort. It uses a dual-max flushing technique that provides effective clean wash by leaving no stains of waste after flushing. Every flush uses a water quantity of between 0.9 and 1.6 GPF. 
This toilet has ceramic glazing with CeFIONtect that provides a striking look and enhances simple cleaning. Additionally, this toilet has a sleek surface that creates a slippery environment, preventing waste from sticking on the bowl after flushing.
The bowl combines with a tank system, which consumes less space. It can adjust to the correct height at your convenience.
Installing this toilet is a slight challenge due to the wall mounting design. As such, you may need an expert plumber to complete such tasks for you. The most outstanding bit is the use of vitreous china materials, which happens to be sustainable.  
Pros 
Caries a modern complimentary design with advanced functional features

Uses small water quantity on each flush as a way of conserving the environment

Suitable height design to serve different users 

Dual-max flush system makes it water efficient 

Comes with a soft seat to enhance user comfort 
Cons
Costly installation procedure 
Woodbridge enjoys a luxurious modern design featuring a sleek and clean look to complement various styles like traditional or craftsman. Beyond that, Woodbridge is the easiest to clean since the surface is smooth hence easy to wipe.
It has a fully concealed trap-way lacking corners and bends to trap dust and complicate your cleaning actions. This one-piece toilet has a rich and quite flushing without leaving any traces of stains. 
This item has soft seats for additional comfort as you handle your tasks. The whole surface of the bowl has glazing to prevent mold build-up and simplify the process of cleaning.
A high-quality soft closing seat comes with a durable stainless steel hinge to withstand all mechanical practices at all times. This model offers a comfortable height to tolerate persons with mobility issues. 
It has excellent warranty protection to cover all repair expenses with a five-period term. Since it is a WaterSense certified toilet, one expects it to consume less water during all operations. You can use the attached manual for a stepwise installation procedure. 
Pros
Provides a comfortable height to suit most people 

Has super silent dual flush 

Insulated cistern minimizes insulation

Water-efficient toilet to minimize your water bills

Powerful flushing capacity to eliminate all wastes
Cons
It can be too high for kids
FAQs
Question: How worth are taller toilets?
Answer: A higher bowl height is suitable for knees and back, which offer real benefits to taller folks, people with mobility challenges, and the elderly. Remember, different people have unique orientations on varying heights. Most experts advise that chair-like height is fundamental to natural functioning. Ensure to use a suitable size that compliments your needs. 
Question: Which is between a one and two-piece toilet? 
Answer: Typically, one-piece toilets consume less space due to their unique design. Specifically, the bowl and tank share a single molding to limit space from front to back. Two-piece toilets offer more sitting options with a regular bowl size. More importantly, one may require more skills to install two-piece toilets. 
Question: What is the benefit of a dual flush toilet? 
Answer: A dual flush toilet ensures low water usage at home. Extensive use will ensure you experience low monthly bills. Precisely, most models use 0.8 gallons of water on a light flush while 1.28 GPF on solid wastes, thereby saving more water. On estimation, EPA argues that dual flush toilets save more than 4000 gallons of water yearly. 
Question: Which toilet is easier to clean? 
Answer: Most of the toilets have a two-piece design, meaning they have a seam between the tank and bowl for collecting grime. However, a one-piece toilet is easier to clean, making most homeowners prefer them on that note.
Wrapping Up 
A toilet is a crucial component in your household to improve your hygiene and promote all sanitary issues for a healthy family. Kohler Highline is the right option to provide suitable solutions for your bathroom needs. More importantly, any user would want to save on water and the attached costs, which Kohler Highline promotes.
Typically, Kohler Highline is a moderately priced product hence attractive to most buyers. Furthermore, this toilet has a two-piece design making it is more comfortable to install and clean.  A sleek design makes this toilet device fit for most bathroom decors. This item has a powerful and efficient flush to eliminate all wastes.